Become a Better Investor Newsletter – 21 January 2023
Noteworthy this week
High US teen employment shows Fed isn't done
New data suggests trouble for the US housing market
Amazon's revenue is larger than 70 countries' GDP
India is the next global growth engine
The dirty extraction of minerals for green energy
High US teen employment shows Fed isn't done: Low unemployment means pressure on higher salaries, which spurs inflation. As such, Fed wants to increase unemployment by raising rates further.
As discussed the Fed's focus is now on undermining the labour market. Unfortunately, so far it isn't working. To illustrate the point, we watch teen unemployment because they don't fear covid and aren't retiring. It's basically still at 70yr lows. So, is the Fed done? https://t.co/mSMxGbBkfh pic.twitter.com/JpCGwddRmh

— Julian Brigden (@JulianMI2) January 6, 2023
New data suggests trouble for the US housing market: In 4Q22, 68% of contracts were canceled for America's 6th largest home builder. This means rising mortgage rates are going to push down the housing market.
This is scary. 😬

KB Homes, a large home builder, just reported a 68% CANCEL RATE.

Meaning that over 2/3 of Homebuyers walked away from their contracts in the quarter. Leaving KB Homes with a massive pile-up of inventory.

Last year the Cancel Rate was only 13%. pic.twitter.com/4O9OaWO8K0

— Nick Gerli (@nickgerli1) January 17, 2023
Amazon's revenue is larger than 70 countries' GDP: It's sometimes good to put things into perspective. In 2022, Amazon generated US$502bn in revenue, equal to the GDP generated by 300 million people in 70 countries.
In 2022, Amazon's revenues were higher than the GDP of 70 countries combined.

1 company's revenues > GDP generated by 300 million people. pic.twitter.com/mhLXoNs6c3

— Alf (@MacroAlf) January 16, 2023
India is the next global growth engine: Demographics typically drive growth. Young populations with high birth rates translate into a large labor force and economic growth. Add a 1.4bn+ population to that.
Demographics matter. More #babies born in 🇮🇳India (20M) than together in 🇨🇳 🇺🇸 🇪🇺 (10M+4M+4M) in 2021 (with China <10M in 2022) pic.twitter.com/UCjMkXwmtf

— Pim van Vliet (@paradoxinvestor) January 18, 2023
The dirty extraction of minerals for green energy: Mining minerals critical for green energy demands tons of resources and is dirty. Cleaner solutions are essential to make green energy green for real.
As a miner for 40 years I have worked in various mines around the world. Gold, platinum, copper, coal, lead, zinc, oil and salt. I'm going to tell you something, and here it is. We will destroy the earth in the name of "Green Energy" Follow along and I will explain. 🧵

— John Lee Pettimore (@JohnLeePettim13) January 14, 2023
---
Poll of the week
1,000 private jets flew into the World Economic Forum in Davos. Yet elites tell YOU to reduce emissions through their ESG initiatives. #ESG #Sustainability #ClimateCrisis

— Andrew "The Worst" Stotz (@Andrew_Stotz) January 18, 2023
---
Join the world's toughest valuation training
The Valuation Master Class Boot Camp is a 6-week intensive company valuation boot camp for a successful career in finance.
---
Weekly market performance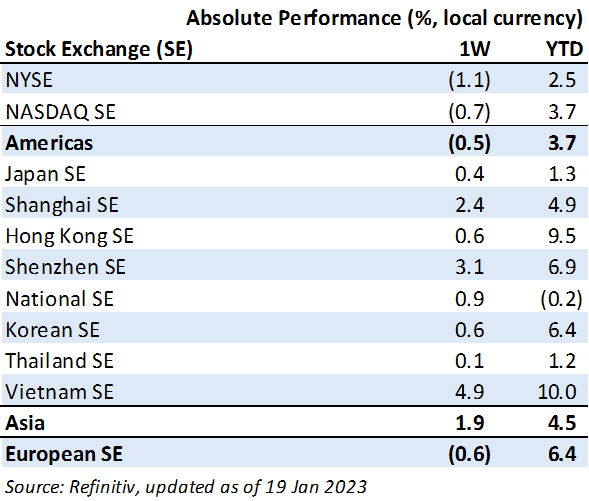 Click here to see more markets and periods.
---
Chart of the week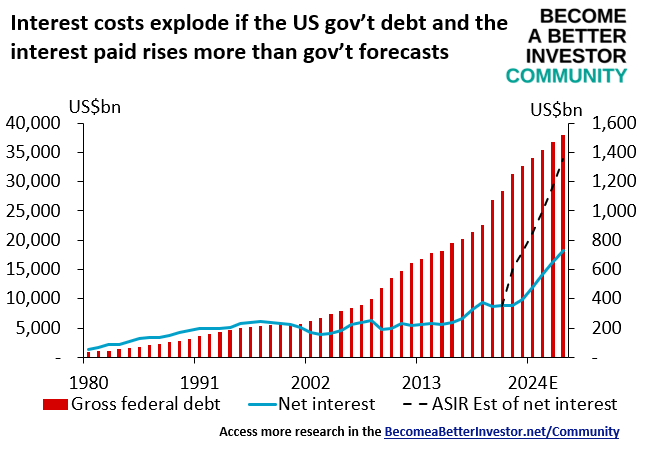 ---
Discussed in the Become a Better Investor Community this week
"I'd like to invite you to today's live session of the Become a Better Investor Community.
We'll discuss the hottest topic this year: Recession or soft landing?
Also, Andrew will present you some of our latest insights on the inverted yield curve."
Join the Become a Better Investor Community today! You can cancel any time, and as a newsletter reader you get a massive discount when you use this coupon code: READER
---
Podcasts we listened to this week
The Tim Ferriss Show – Ep. 650
Dr. Matthew Walker, All Things Sleep — How to Improve Sleep, How Sleep Ties Into Alzheimer's Disease and Weight Gain, and How Medications (Ambien, Trazodone, etc.), Caffeine, THC/CBD, Psychedelics, Exercise, Smart Drugs, Fasting, and More Affect Sleep
Wealthion –Tom Lee: Market To Rise 20%+ This Year, Says Wall Street's Biggest Bull
"Raging inflation, spiking interest rates & geopolitical disruption made 2022 a bruising year for stocks & bonds.
All three of those issues remain factors here at the start of 2023.
Tom Lee, Managing Partner and Head of Research at Fundstrat Global Advisors, is often referred to as 'the biggest bull on Wall Street.' He forecasts the S&P is poised to rise 20% in 2023."
Listen on Apple or watch on YouTube.
---
Readings this week
"I Am Taking This Very Seriously": BlackRock's Larry Fink Struggles With "Demonized" ESG Narrative
"BlackRock, the world's biggest asset manager, has faced increasing backlash about environmental, social, and governance (ESG) investing. A handful of US states have pulled billions of dollars from BlackRock funds over accusations of "greenwashing," hurting the fossil fuel industry and turbocharging America's 'woke' culture."
---
Book recommendation
Think for Yourself: Restoring Common Sense in an Age of Experts and Artificial Intelligence by Vikram Mansharamani
"We've outsourced too much of our thinking. How do we get it back?"
Audible is great; have you tried it? If not, click here to get 2 books for free.
---
Memes of the week
As an investor, this is the only lesson that actually matters… pic.twitter.com/vP5rYM07bx

— Kuppy (@hkuppy) January 16, 2023
What backs Crypto vs what backs the US dollar pic.twitter.com/CzOBE5WQeV

— Gordon Gekko (@GordonGekko420) January 17, 2023
---
New My Worst Investment Ever episodes
ISMS 2: The Man Behind the Most Successful Recession Indicator Questions It
In a recent LinkedIn post, Campbell Harvey outlined why his yield curve inversion theory, which has a perfect record of predicting recessions, may no longer work. He concludes that we may not get a recession in 2023.
He argues that the labor market is strong compared to the past two recessions. Unfilled jobs are still high, and skilled workers losing their jobs have shorter periods before getting a new job.
Access the episode's show notes and resources
Ep642: Cameron Herold – Unleash the Power of Your COO
BIO: Cameron Herold is the mastermind behind hundreds of companies' exponential growth and has earned his reputation as the business growth guru.
STORY: Cameron is back on the Podcast with tidbits from his upcoming book, The Second in Command: How to Unleash the Power of Your COO.
LEARNING: A working relationship between a CEO and a COO can grow a company exponentially. Make your company culture conducive to retain your employees.
Access the episode's show notes and resources
Ep641: Kim Scott – Don't Always Accept Funding Just Because It's Been Offered
BIO: Kim Scott is the author of Radical Candor: Be a Kick-Ass Boss Without Losing Your Humanity and Just Work: How to Root Out Bias, Prejudice, and Bullying to Build a Kick-ass Culture of Inclusivity, and she is a co-founder of the company, Radical Candor.
STORY: Kim got an idea and $2 million from a friend to build an app for her company Radical Candor. What Kim didn't realize was that the app was doing the exact opposite of what Radical Candor aimed to do.
LEARNING: Just because somebody offers you money doesn't mean you should take it. Don't throw good money after bad. Don't grow for growth's sake.
Access the episode's show notes and resources
---
Published on Become a Better Investor this week
Operational definitions are clearly defined words, phrases, and concepts that everyone working together agrees to use in the same way. Making assumptions about words like "tardy" or "good" is a fast track to confusion and disengagement. In this episode, Andrew and David talk about operational definitions in education – for students, faculty, and administrators.
Listen to The Importance of Operational Definitions: Deming in Education with David P. Langford (Part 12)
WW2.5 is what I like to call "The US against who?" You may say China or Russia. In my opinion, those are both wrong. It's the US against Europe. And the US just won. The Russia-Ukraine conflict has encouraged US dominance over Europe. Let's take a deeper look at this dominance.
Read ISMS 1: The United States Won WW2.5, but Who Lost?
CNOOC Limited (883 HK): Profitable Growth rank of 4 was down compared to the prior period's 3rd rank. This is above average performance compared to 350 large Energy companies worldwide.
Read CNOOC – World Class Benchmarking
A. Stotz Investment Research's CEO Andrew Stotz and Founding Partner Alexander Wetterling were guests on Bogumil Baranowski's podcast Talking Billions.
Listen to Andrew Stotz & Alexander Wetterling on the Talking Billions Podcast
Major Cineplex Group Public Company Limited (MAJOR TB): Profitable Growth rank of 5 was up compared to the prior period's 9th rank. This is average performance compared to 260 medium Comm. Serv. companies worldwide.
Read Major Cineplex Group – World Class Benchmarking
---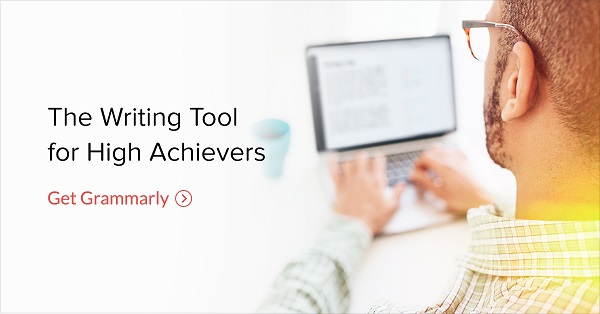 ---
DISCLAIMER: This content is for information purposes only. It is not intended to be investment advice. Readers should not consider statements made by the author(s) as formal recommendations and should consult their financial advisor before making any investment decisions. While the information provided is believed to be accurate, it may include errors or inaccuracies. The author(s) cannot be held liable for any actions taken as a result of reading this article.