Unclear Management Succession at Supermax Corporation
Background
Supermax Corporation Berhad is a Malaysian investment holding company focused on manufacturing and distribution of medical gloves.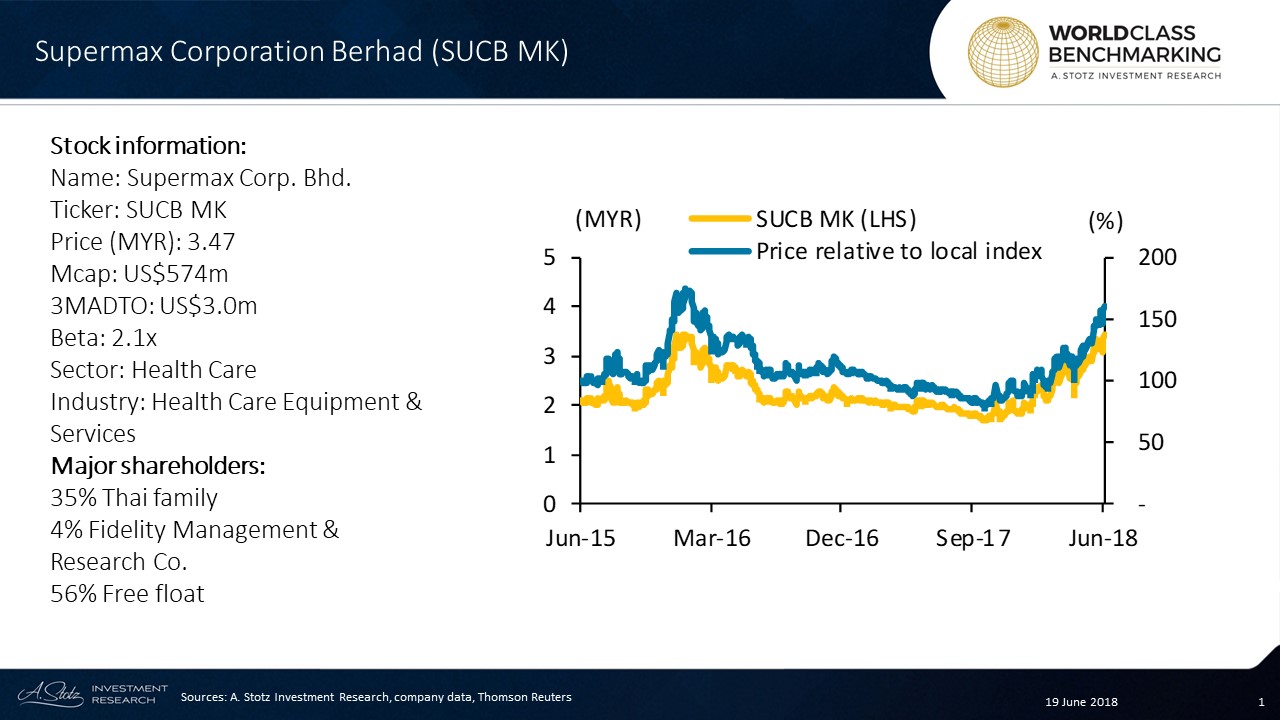 Founded in 1987, it now produces approximately 25bn gloves per year at 11 manufacturing plants in Malaysia. It exports to over 160 countries in America, Europe, Middle East, Asia and the South Pacific.
Business Description
SUCB manufactures, trades, and distributes latex and nitrile gloves. The company uses a variety of brands to market the products: Supermax, Aurelia, Maxter, Medic-dent, and Supergloves. SUCB meets approximately 12% of the world demand for latex examination gloves used in labs, hospitals, pharmacies, etc.
In the manufacturing segment, the company has 11 plants and an R&D center in Malaysia. In the trading segment, it has six distribution centers in  Belgium, Brazil, Canada, Germany, UK, and US. The company also collaborates with 1,200 independent distributors around the world.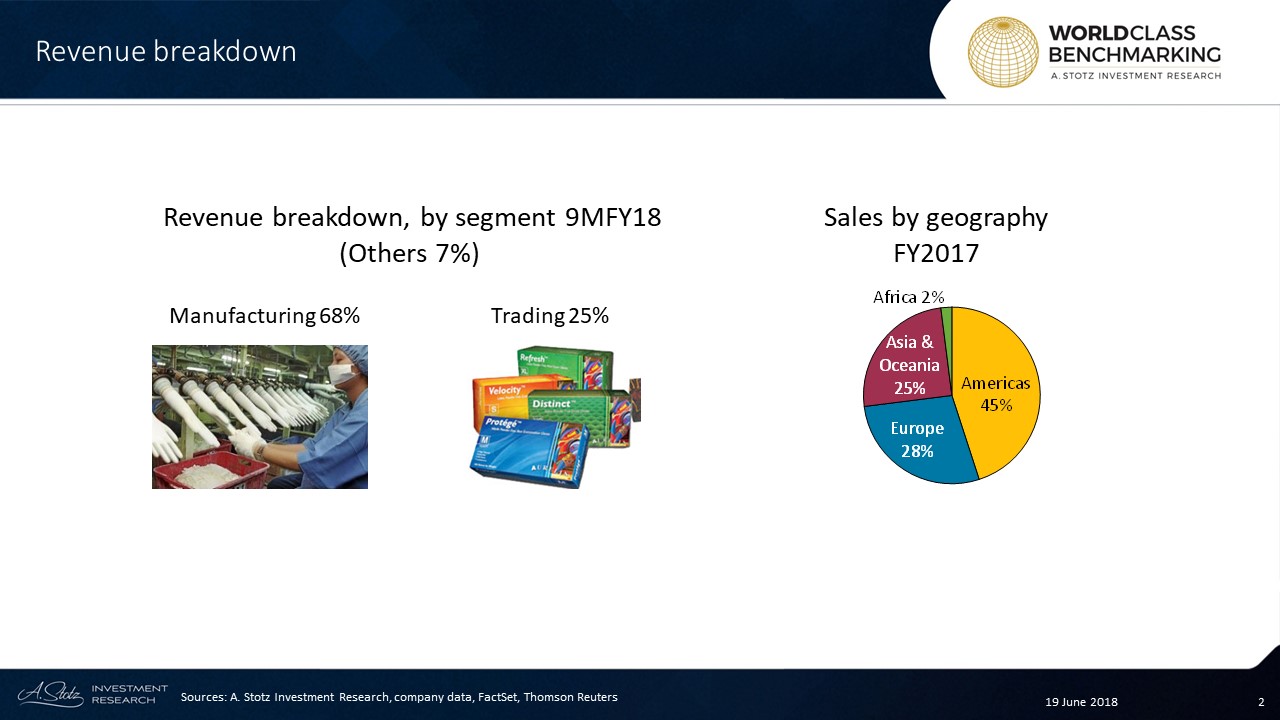 The company is now engaging in contact lens manufacturing and exporting to 65 countries. SUCB expects to enter the Japanese market in June 2019. Its annual production capacity was 70m lenses as of 2017, a 75% increase from 2016. After the initial investments and waiting time for lens license approval, the segment should turn profitable when it is selling at the larger scale. As lenses are classified as controlled medical products, licenses also work as a barrier to entry for competitors.
Leadership
In November 2017, the Managing Director and founder Stanley Thai Kim Sim vacated his post as he was sentenced to a five-year jail term and an about US$1.2 million fine for insider trading offenses committed in 2007 related to when he was the CEO of now-delisted APL Industries Berhad. In January 2018, Mr. Thai's daughter Cecile Jaclyn Thai and his nephew Tan Chee Keong were appointed Executive Directors of Supermax Corporation Berhad.
It then seemed like the company would be managed by Mr. Thai's wife and Group Executive Director Cheryl Tan Bee Geok, daughter, and nephew and the board of directors headed by the Independent Chairman Tan Sri Rafidah Aziz.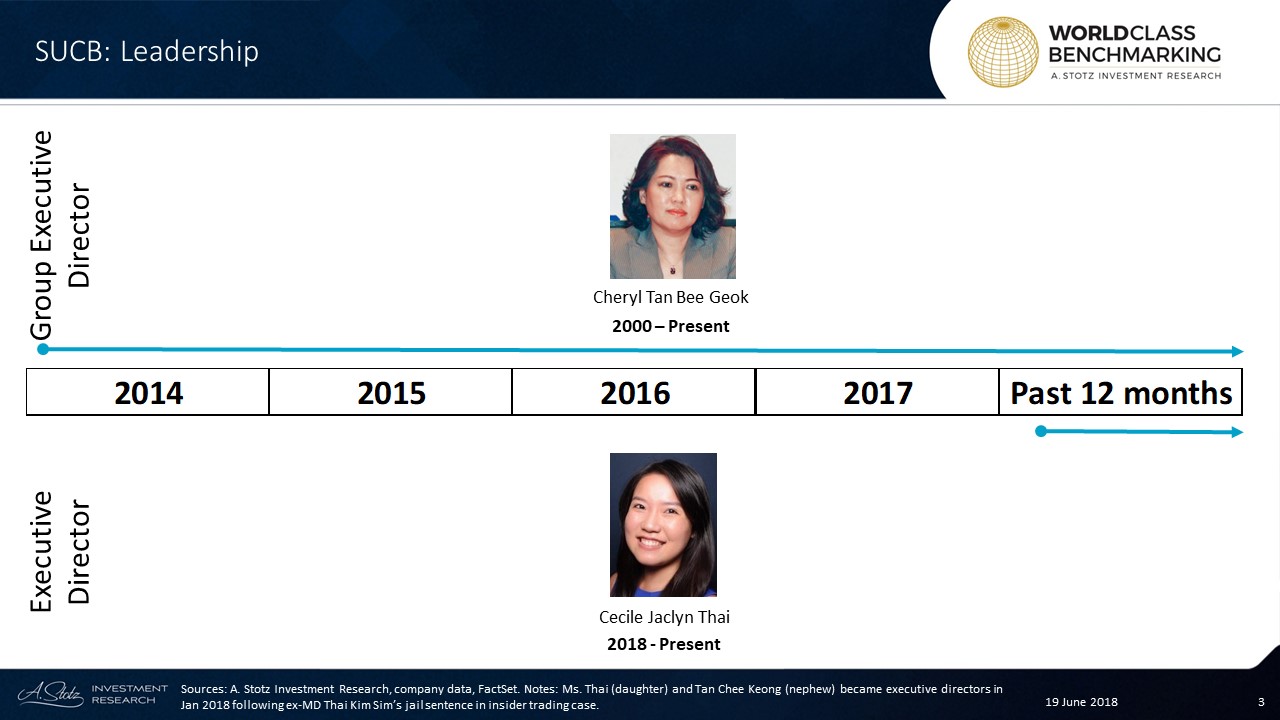 In April 2018, Tan Sri Rafidah Aziz resigned as the Independent Chairman of SUCB. "Personal reasons" were cited but she was also quoted saying that the reason was a public apology to former Malaysian Prime Minister Najib which Rafidah disagreed with.
On August 9, the Kuala Lumpur Sessions Court convicted Group Executive Director Cheryl Tan Bee Geok for insider trading offenses committed in 2007 related to APL Industries Berhad as well.  She was sentenced to a five-year jail term and an about US$1.7 million fine. As a result, she left her position as an Executive Director of Supermax Corporation.
It is currently unclear what is going to happen with the management of SUCB, as announcements from the company have just stated "business as usual" and that the search for replacements is ongoing.
World Class Benchmarking
SUCB's Profitable Growth rank relative to 440 medium-sized Health Care companies worldwide fell to #9 in 2017 but returned to #6 in the past 12 months.
The company's Profitability rank has trended downward since 2013 but improved to #6 from #7 in the most recent period. In the past 12 months, the Growth rank jumped to #3 from #10.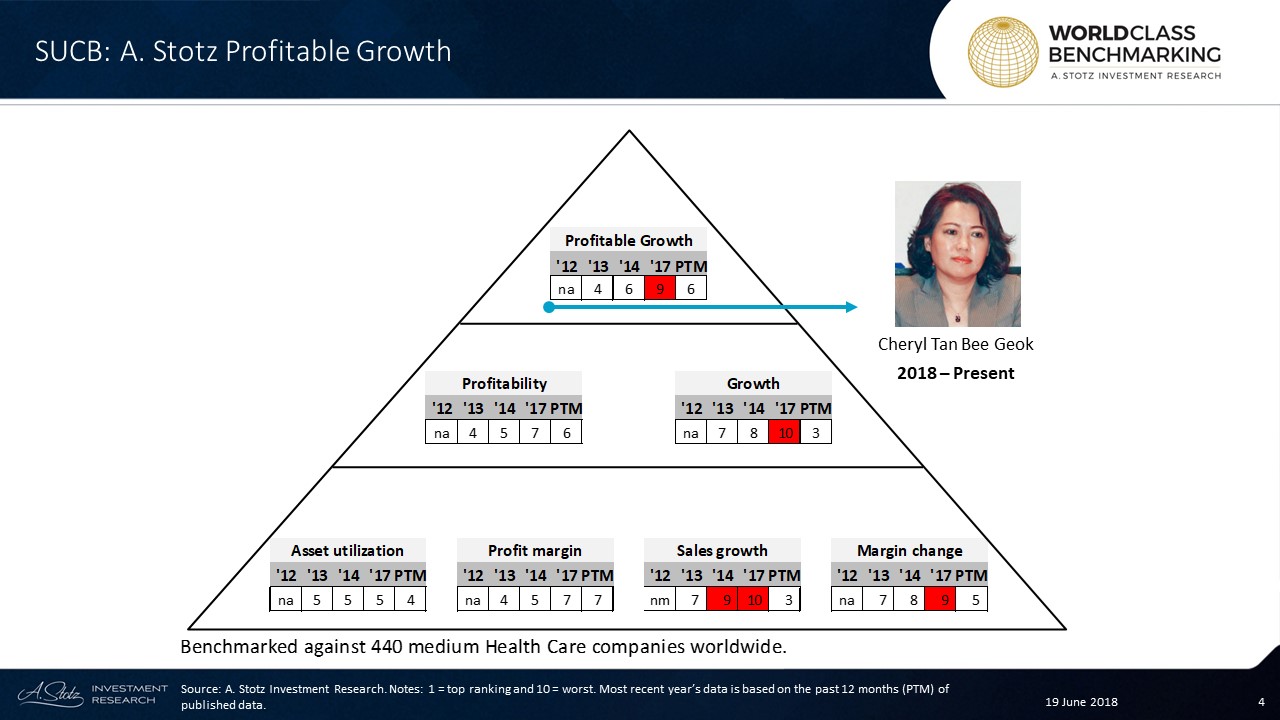 Asset utilization saw a slight improvement to #4 from #5 in the most recent period while Profit margin stayed at #7.
In the past 12 months, Sales growth jumped to #3 from #10 and Margin change improved to #5 from #9.
---
What're your thoughts on SUCB?
If you like our research, share it with your friends.
---
DISCLAIMER: This content is for information purposes only. It is not intended to be investment advice. Readers should not consider statements made by the author(s) as formal recommendations and should consult their financial advisor before making any investment decisions. While the information provided is believed to be accurate, it may include errors or inaccuracies. The author(s) cannot be held liable for any actions taken as a result of reading this article.