Thai Steel Provider Acts as One-Stop Shop
Watch the video with Andrew Stotz or read a summary of the World Class Benchmarking on Thai Metal Trade PCL.
---
---
Background
Founded in 1976, Thai Metal Trade Public Company Limited is a steel trading and processing company, serving domestic and international customers with steel products that run the gamut from raw materials to finished products.
The company has a total annual capacity of 780,400 tons of steel.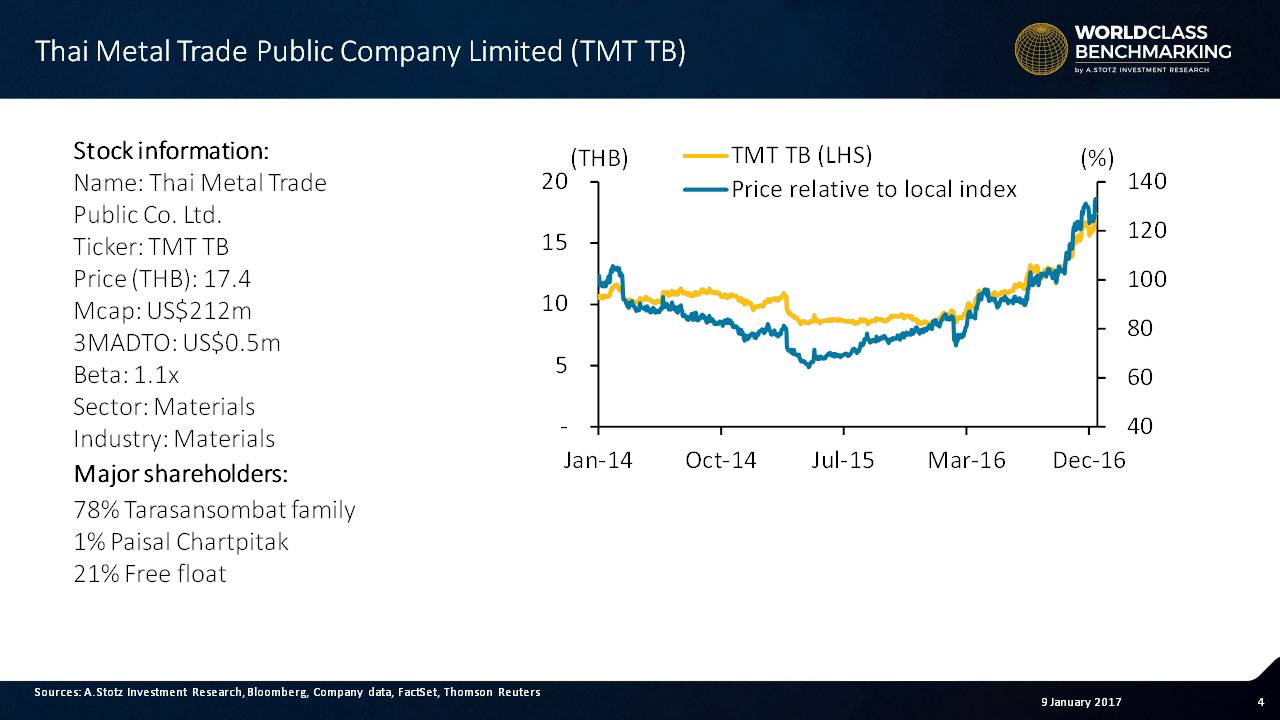 Business Description
TMT is primarily engaged in steel solutions, including trading and processing. The trading part of the business is conducted through two plants and distribution centers located in Bangkok and Ayutthaya, which sell all kinds of steel products domestically and internationally. The processing division is engaged in handling special requirements of different clients on demand.
The trading business breaks down into hot rolled coil, hot formed shape steel, steel pipe, c-channel and sheet and plate steel used mainly in the construction industry. The segment accounted for 38% of revenue in 2015.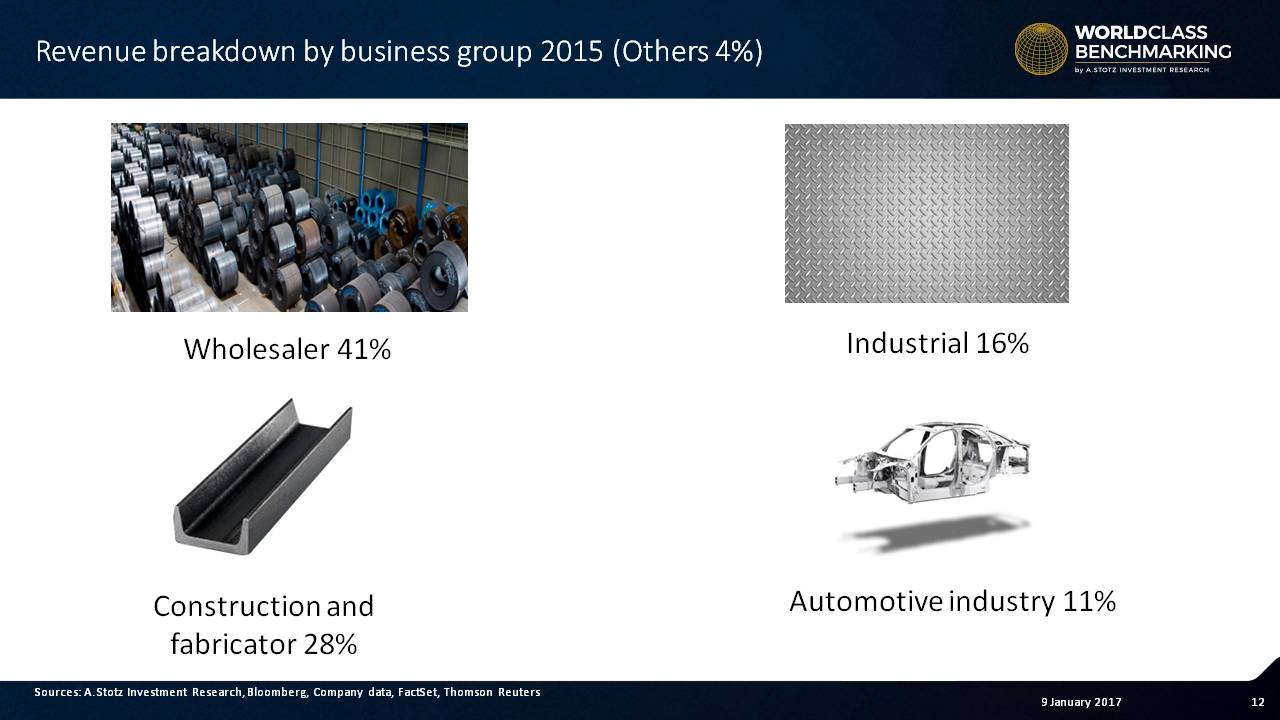 The processing business consists of cutting, shearing and pressing of steel sheets, as well as processing of cold formed steel in the form of steel pipes and c-channel, which accounted for 62% of revenue in 2015. Those products are mainly sold on demand for the construction, industrial and automotive industries.
Steel production requires hot rolled coil, which is purchased from several mill partners. The company has an annual capacity of 780,400 tons.
Leadership
Chairman and CEO Chairman Chai Jroongtanapibarn has held the reigns of the company since family patriarch Soon Tarasasombat retired in 2015.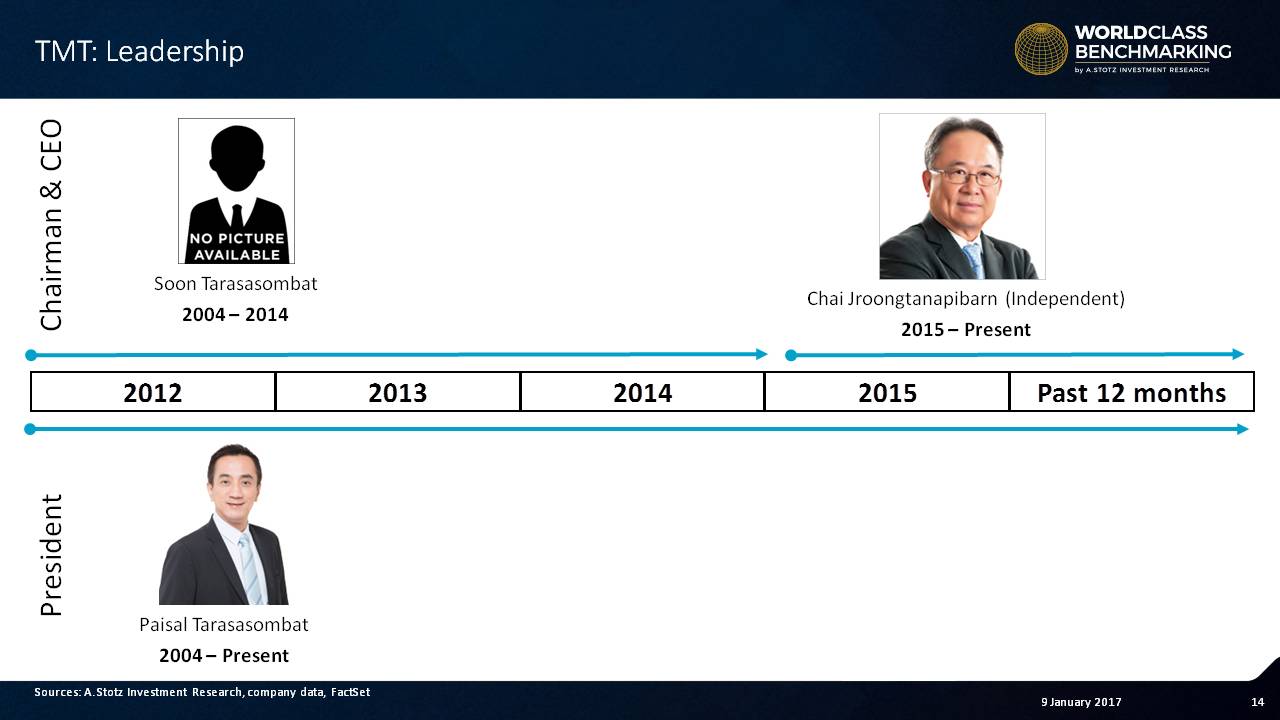 Paisal Tarasasombat has been president since 2004. He holds a diploma from Assumption Commercial College, a diploma in business from East Bourne College of Art & Technology.
Since 2012, Tarasombat has led the company to above average rankings for Profitable Growth.
World Class Benchmarking
Profitable Growth was ranked World Class in the past 12 months. Thai Metal Trade ranks among the best 97 of 970 medium Materials companies worldwide.
Profitability improved to #1, and Growth improved to #2 during the past 12 months.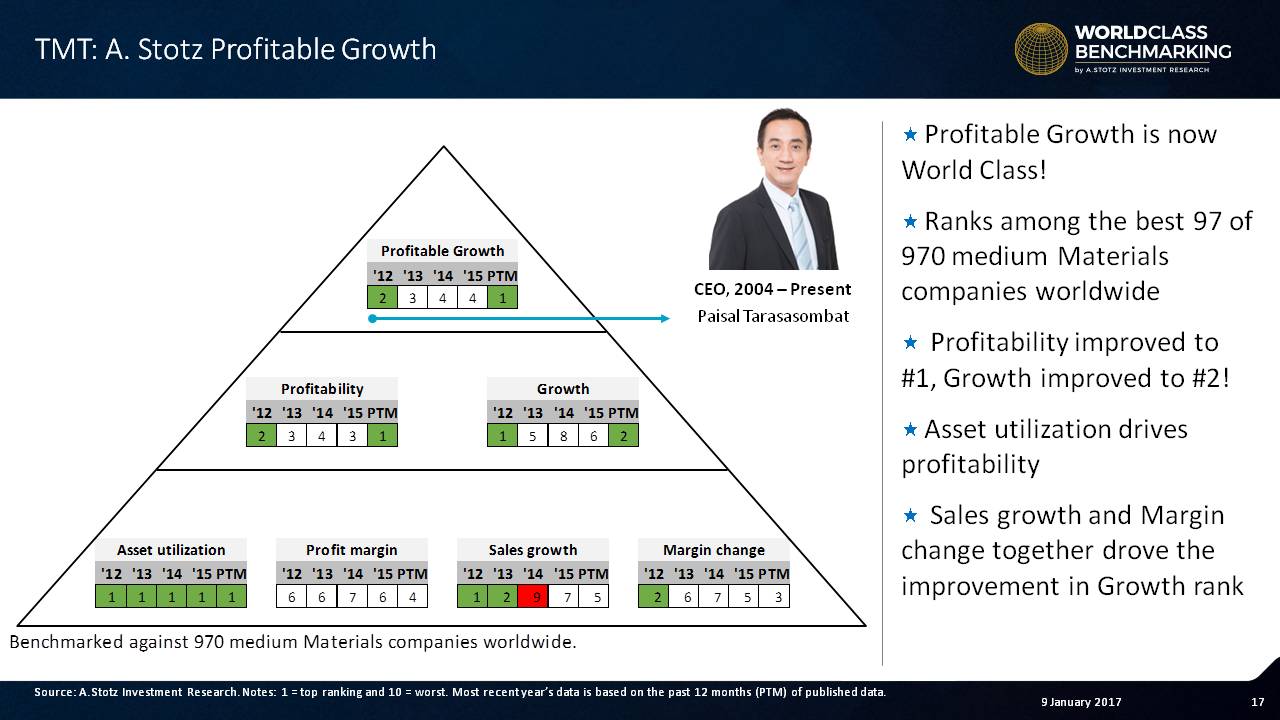 Asset utilization has driven profitability for years. Sales growth and Margin change together drove the improvement in the Growth ranking.
---
Would you invest in Thai Metal Trade?
If you like our research, share it with your friends.
---
DISCLAIMER: This content is for information purposes only. It is not intended to be investment advice. Readers should not consider statements made by the author(s) as formal recommendations and should consult their financial advisor before making any investment decisions. While the information provided is believed to be accurate, it may include errors or inaccuracies. The author(s) cannot be held liable for any actions taken as a result of reading this article.