Superlon Holdings Berhad – Fan Request
Watch the video with Andrew Stotz or read a summary of the World Class Benchmarking on Superlon Holdings Berhad.
---
---
Malaysia on Demand
Thanks to David Ooi for the request to see World Class Benchmarking on Superlon Holdings Berhad (SLON MK).
Background
Superlon Holdings Berhad is an investment holding company engaged in manufacturing of nitrile butadiene rubber foam (NBR). NBR is crafted into tubes and sheets and used as insulation materials in heating, ventilation, air conditioning and refrigeration. Exports accounted for 75% of SLON's revenue in FY2017 (ended in April).
World Class Benchmarking
Profitable Growth returned to World Class in 2016 for Superlon Holdings. The company ranks in the top 10% among 900 small companies in the Industrials sector globally.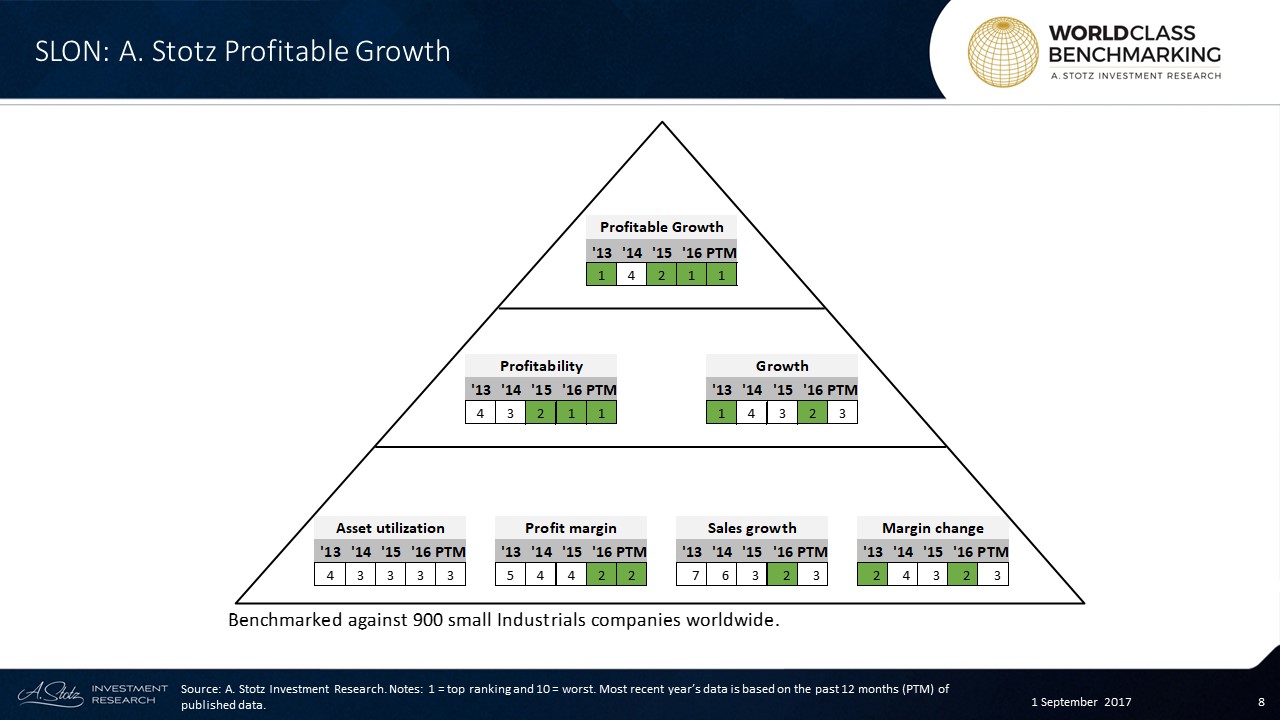 Profitability is has improved to #1 from #4 in 2013 and Growth remained in the top 3.
Asset utilization is stable and good at #3. Profit margin is great and maintained its #2 rank in the past 12 months.
Sales growth and Margin change both fell one step in rank to #3 in in the past 12 months.
---
Do YOU want to see the Profitable Growth rank for a company in YOUR portfolio?
Leave a comment below with company name and country of listing…and we'll post it if we have it
---
DISCLAIMER: This content is for information purposes only. It is not intended to be investment advice. Readers should not consider statements made by the author(s) as formal recommendations and should consult their financial advisor before making any investment decisions. While the information provided is believed to be accurate, it may include errors or inaccuracies. The author(s) cannot be held liable for any actions taken as a result of reading this article.