Good Growth Trend at Indonesian Tech Retailer Erajaya Swasembada
Background
Established in 1996, PT Erajaya Swasembada Tbk is an importer, distributor, and retailer of telecommunication devices.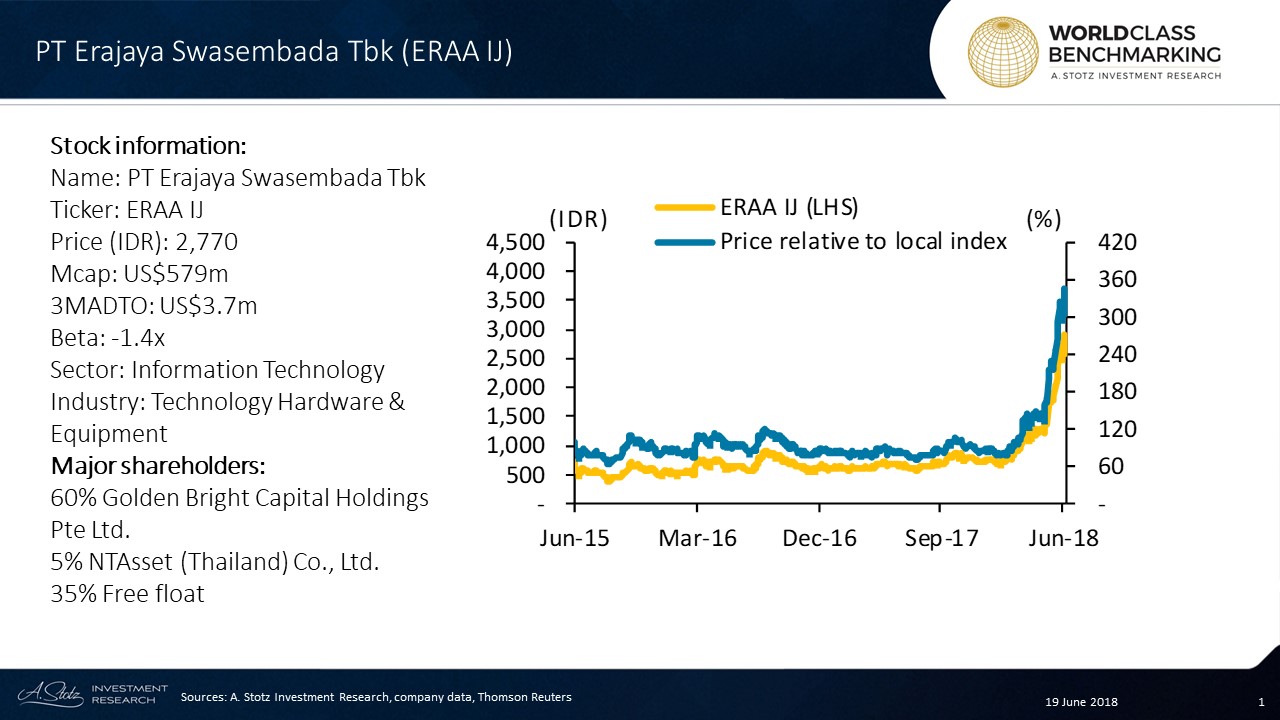 ERAA has built strategic partnerships with 14 reputable product brands and collaborated with leading network providers in Indonesia for their distribution channels.
Business Description
The group operates mainly through its many subsidiaries, most of which are fully owned. It currently possesses 84 distribution centers and 775 retail outlets in Indonesia, 46 in Malaysia, and 6 in Singapore.
ERAA distribute phones and tablets from its partnership brands including Apple, Samsung, and Xiaomi. Other products and accessories mainly attribute to drones, cameras, and smartwatches from DJI, GoPro, and Garmin respectively.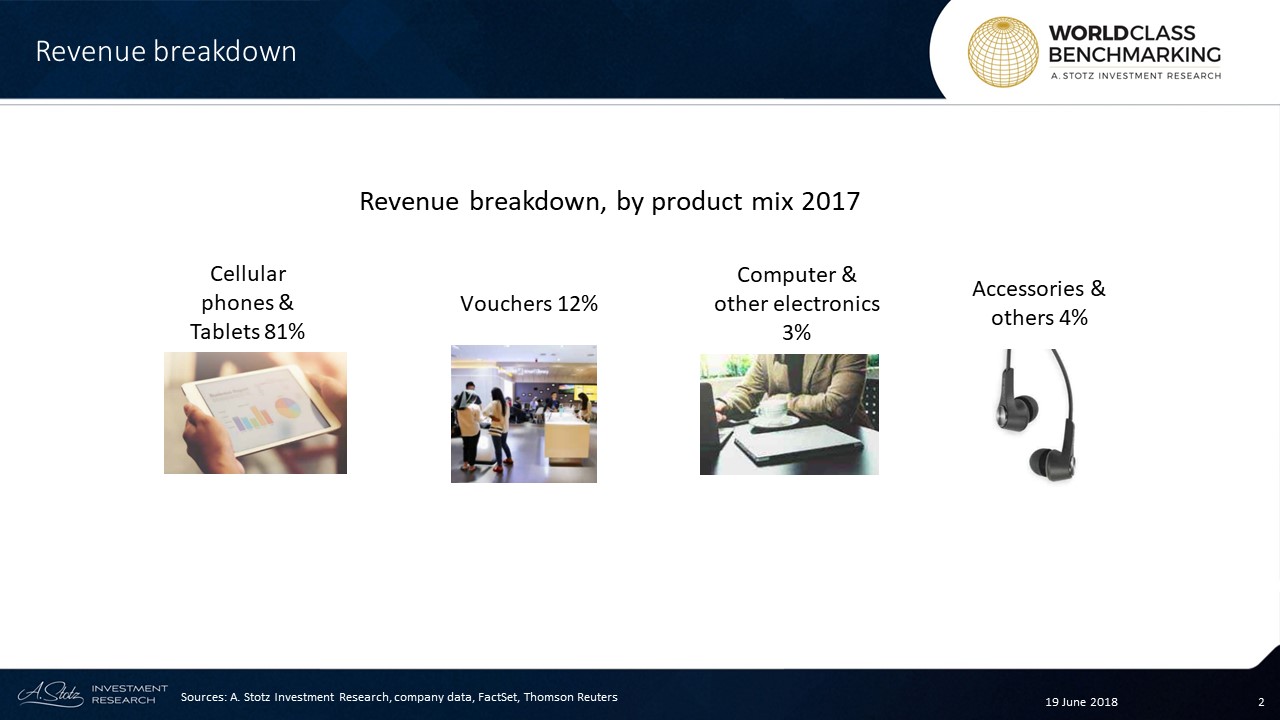 Voucher sales provide mobile credit for networks from ERAA's partners including Indosat Ooredoo (ISAT IJ), Telkomsel (TLKM IJ), and XL (EXCL IJ) which are 3 of the 4 largest providers in Indonesia by market share.
One of the major subsidiaries operates under a reputable brand "Erafone" and commands a majority of Erajaya Swasembada's retail outlets. Another major retail brand of ERAA is "iBOX" which is a premium reseller of Apple products. Both brands operate their own respective online channels.
ERAA aims to maintain its market leadership via plans to double the number of its retail stores by 2020 with focus on second and third tier districts.
Leadership
Ardy Hady Wijaya is the founder of Erajaya Swasembada and has been the President Commissioner since 2010. Mr. Wijaya graduated from Tarakanita High School 2 Pluit, Indonesia.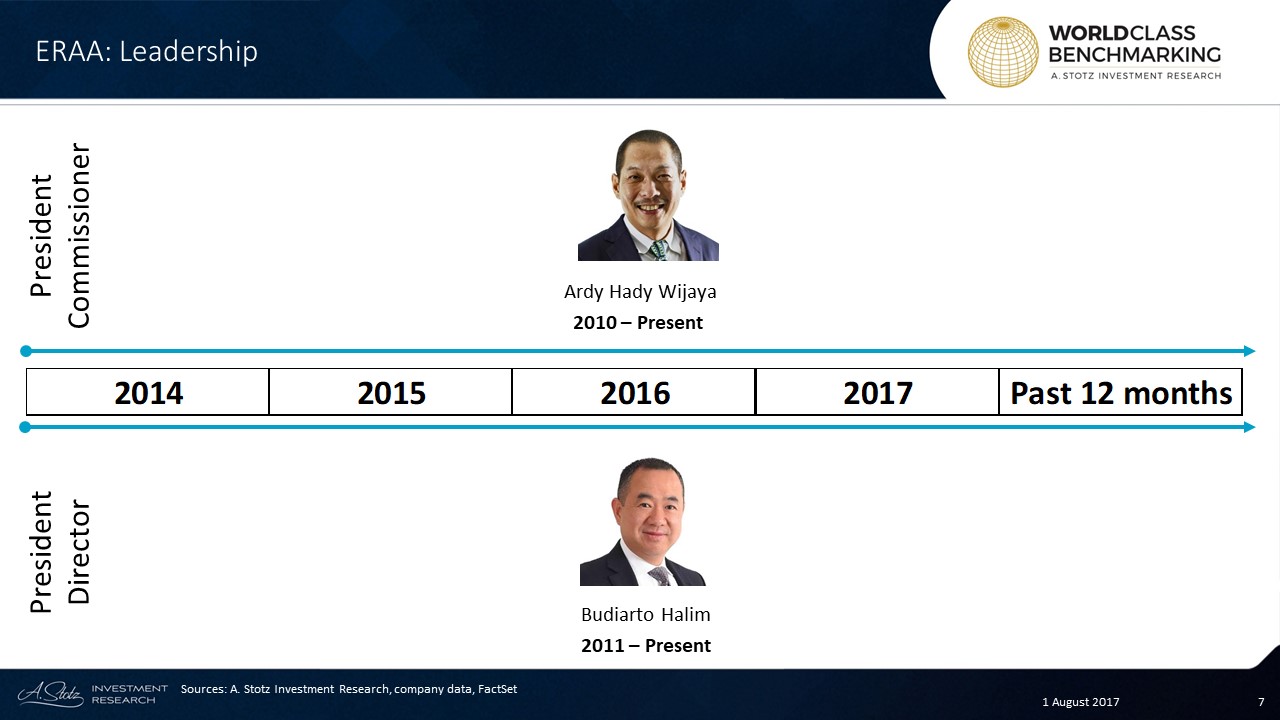 Budiarto Halim is a current President Director at Erajaya Swasembada and been in the position since 2011. He received a Bachelor of Business Administration from San Francisco State, US. Mr. Wijaya and Mr. Halim are brothers-in-law.
World Class Benchmarking
ERRA's Profitable Growth rank has stayed at #7 among 690 large Information Technology companies worldwide since 2015.
Profitability has ranked at #7 since 2014 while Growth has shown an improving trend and ranked at #5 in the past 12 months.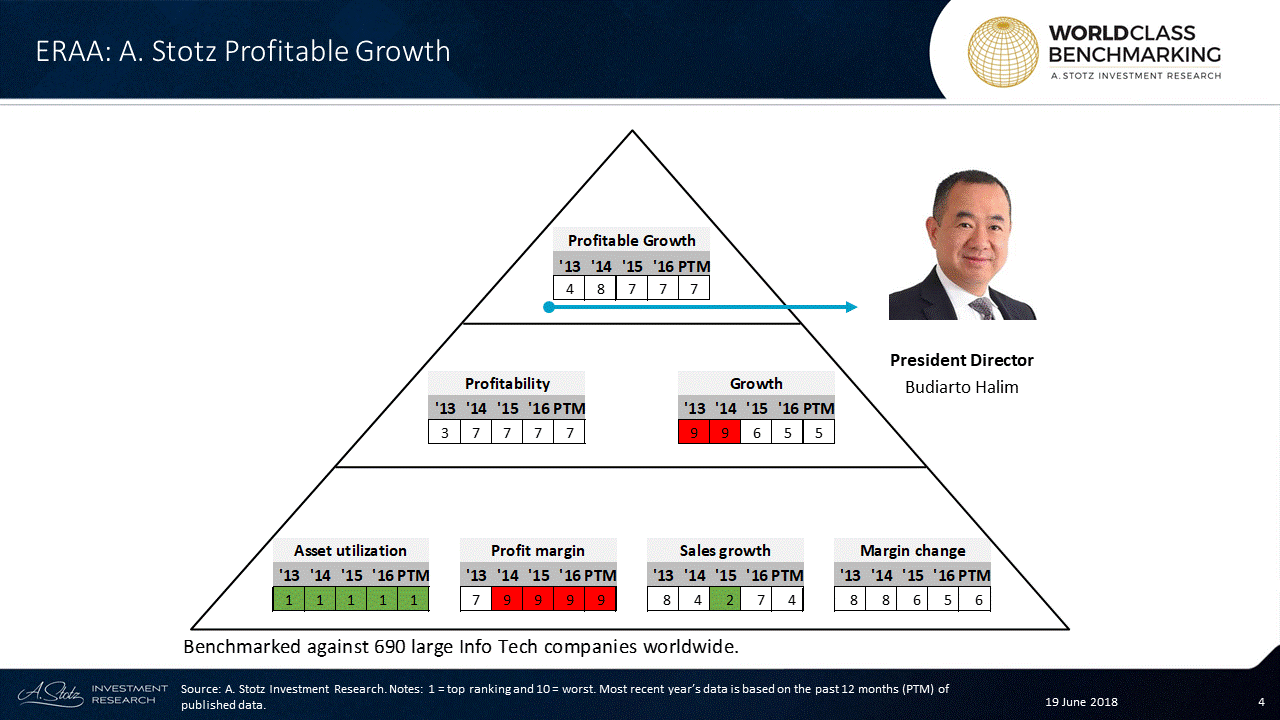 Asset utilization has ranked in the top 10% for the whole time period, however, Profit margin has ranked at the bottom since 2014.
Sales growth has been volatile and improved to #4 from #7 in the past 12 months. Margin change fell one step to #6 in the most recent period.
---
What're your thoughts on ERAA?
If you like our research, share it with your friends.
---
DISCLAIMER: This content is for information purposes only. It is not intended to be investment advice. Readers should not consider statements made by the author(s) as formal recommendations and should consult their financial advisor before making any investment decisions. While the information provided is believed to be accurate, it may include errors or inaccuracies. The author(s) cannot be held liable for any actions taken as a result of reading this article.