China Oriental Group Is Backed by the World's Top Steel Producer
Background
China Oriental Group Company Limited is the largest non-government-owned fabricator and trader of steel products by volume in China.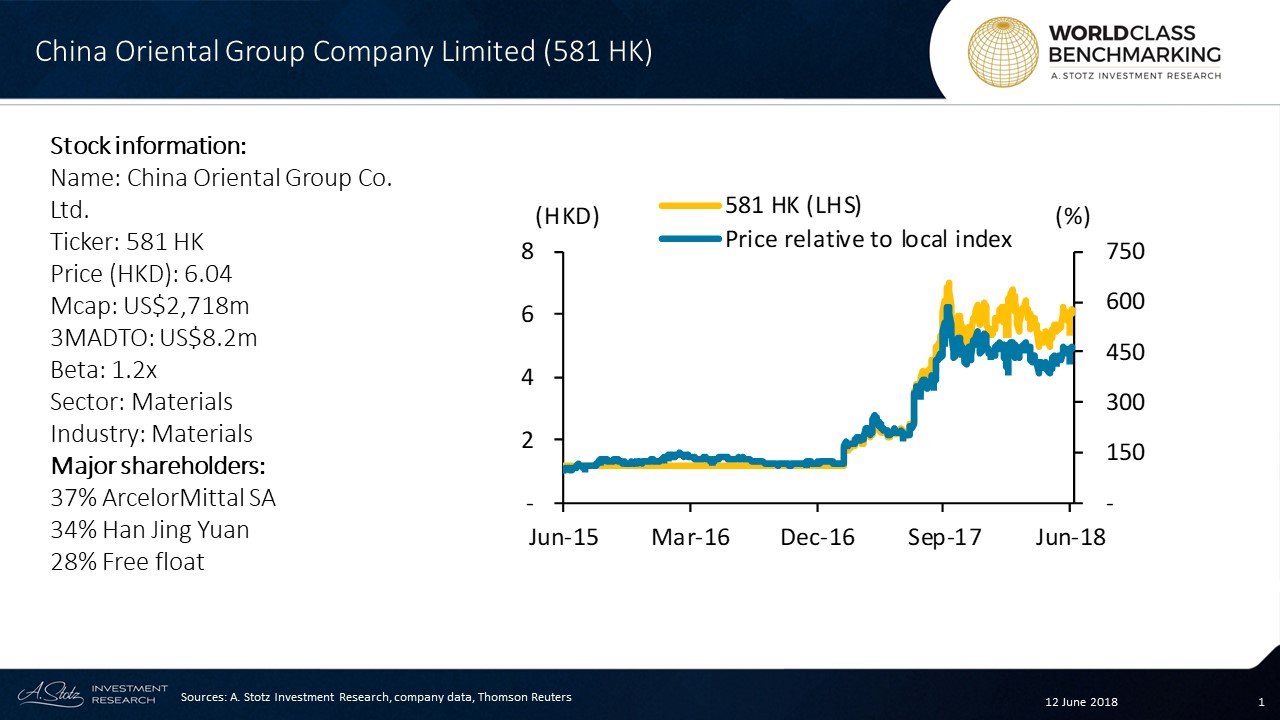 Its main products are steel strips and steel H-beams and re-bars used mainly in building and construction. It is 37%-owned by ArcelorMittal SA (MT NA), the world's biggest integrated steel producer.
Business Description
COG is involved in the production and distribution of steel and steel products at its plant facilities, the biggest of which is in Hebei, China. In 2017, it produced 12m tons of product.
With ArcelorMittal SA (MT NA), the world's top steel producer by volume, as its main shareholder, it's the largest non-government-owned steel company by production volume in the country. Steel strips account for 35% of revenue, H bars account for 29%, Rebar for 18%, and the remainder is billets, piling and sheet steel products.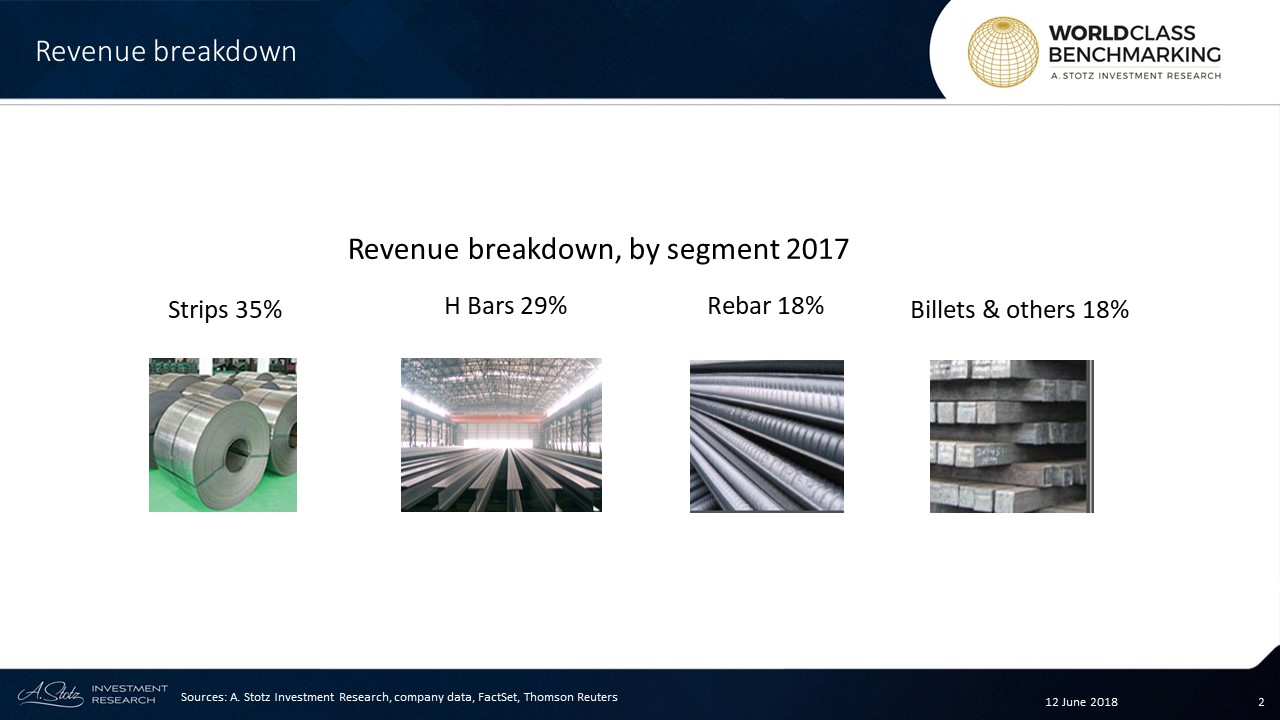 Steel billets are the main raw steel product used as the basic material for all COG's other steel products. H-bars are used in building construction with rebar used in steel-reinforced concrete for construction. Steel strips have a range of applications from home electric appliances to pipes and high-end consumer electronics.
With gov't curbs on steel capacity expansion, COG has planned heavy capex on plant automation to improve efficiency.
Leadership
Han Jingyuan has served as Chairman and CEO at China Oriental Group since 2003. Mr. Han received a degree in management from the People's University of China.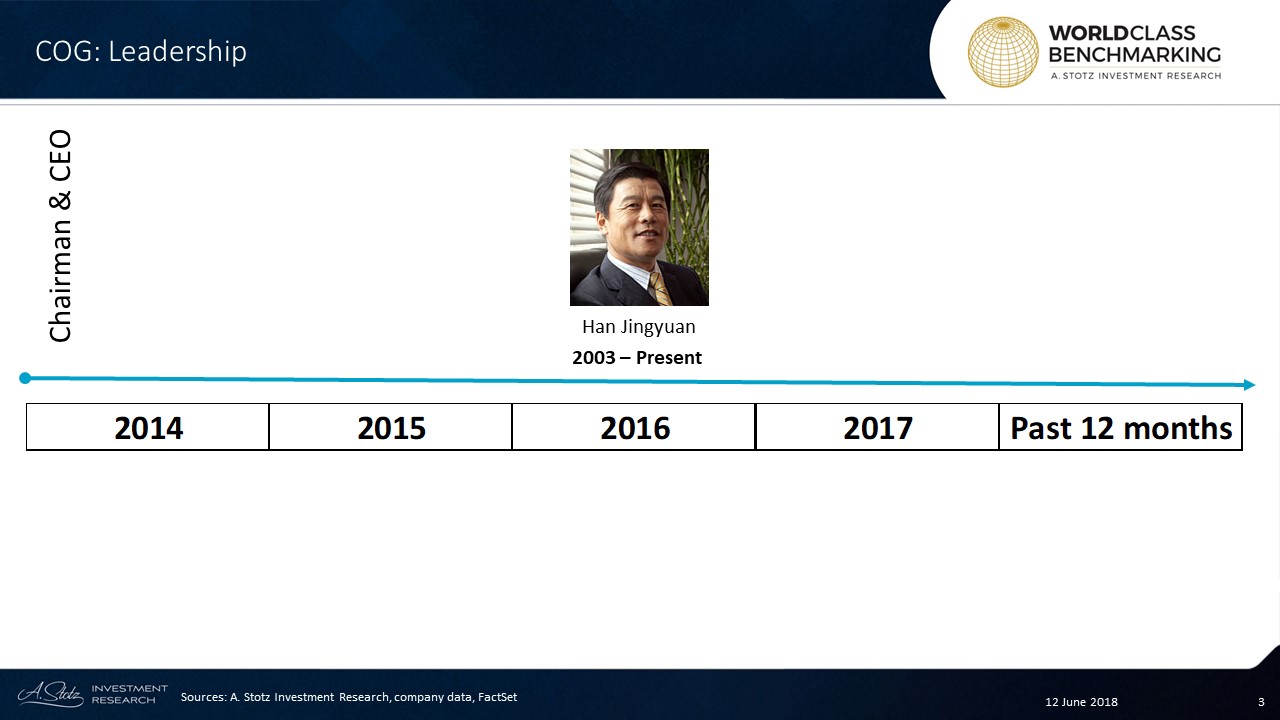 World Class Benchmarking
In the past 12 months, Profitable Growth improved to #1 from being ranked at #9 as late as in 2015. China Oriental Group ranked in the top 83 out of 830 large Materials companies worldwide.
Profitability has also improved from being ranked at the bottom from 2013 to 2015, to rank in the top in the past 12 months. Growth has been volatile but stayed in the green since 2016.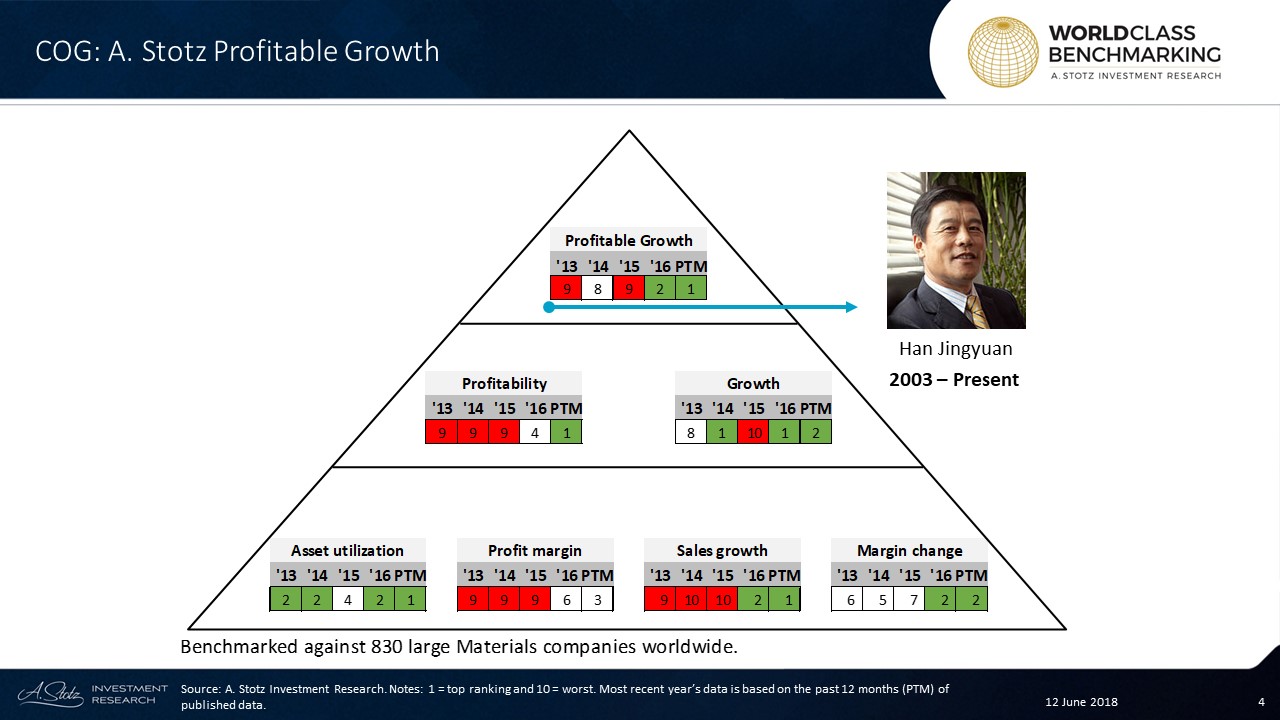 Asset utilization has ranked in the top two for the whole time period with the exception for a dip to #4 in 2015. Profit margin started to improve in 2016 and ranked at #3 in the past 12 months.
Sales growth has improved from #9 in 2013-2015 to rank at #1 in the past 12 months. Margin change has ranked at #2 since 2016.
---
What're your thoughts on COG?
If you like our research, share it with your friends.
---
DISCLAIMER: This content is for information purposes only. It is not intended to be investment advice. Readers should not consider statements made by the author(s) as formal recommendations and should consult their financial advisor before making any investment decisions. While the information provided is believed to be accurate, it may include errors or inaccuracies. The author(s) cannot be held liable for any actions taken as a result of reading this article.