China Communications Services Is Still Average
Watch the video with Andrew Stotz or read a summary of World Class Benchmarking on China Communications Services Corporation Limited.
---
---
Background
China Communications Services Corporation Limited (CCS) is a provider of integrated support services in the telecoms, media and information technology sectors in China and abroad, mainly in Africa.
Most of its revenue is derived from design and construction of IT systems, network equipment, maintenance and software development.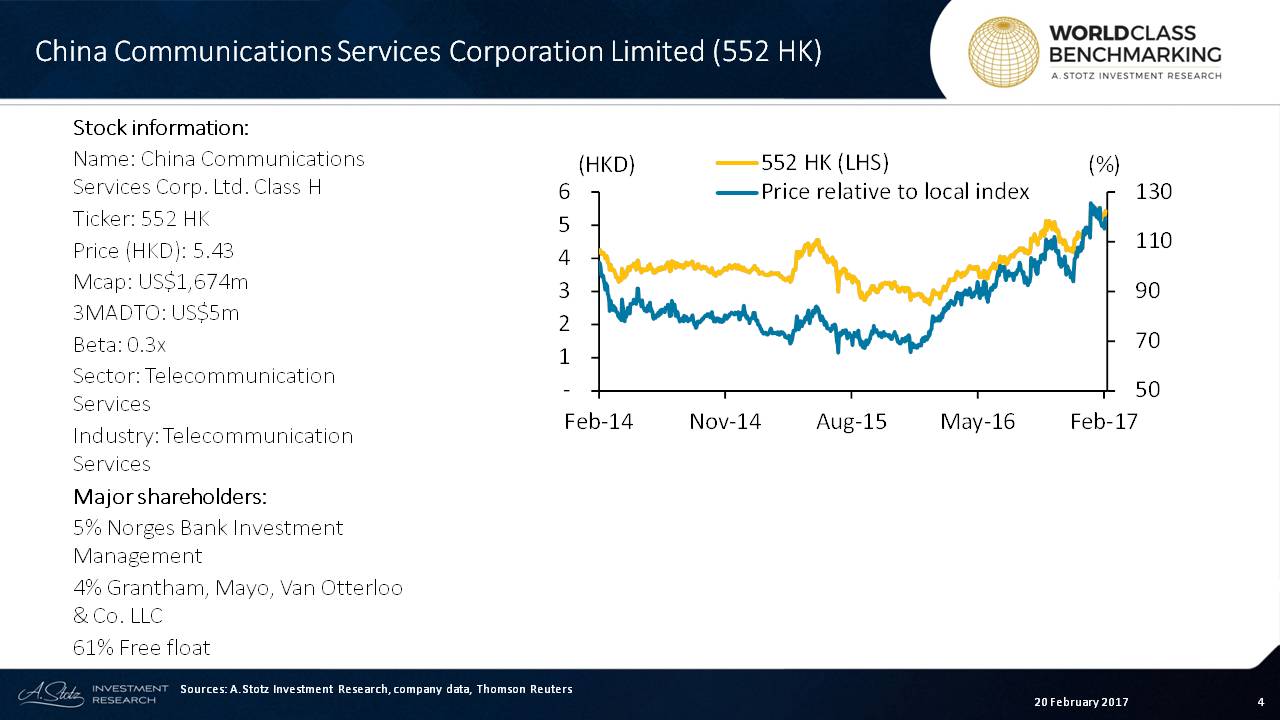 Business Description
CCS's sprawling telecom infrastructure services include planning, design and construction of fixed-line and mobile systems. The corporation's customers include all three of the "Big Three" domestic operators – China Telecom (728 HK), China Mobile (941 HK) and China Unicom (762 HK).
Business process outsourcing services are mainly communications, computer and radio-TV network and equipment maintenance.
CCS is also engaged in the distribution of telecom services and products,  such as mobile handsets sold through both company-owned stores and private vendors.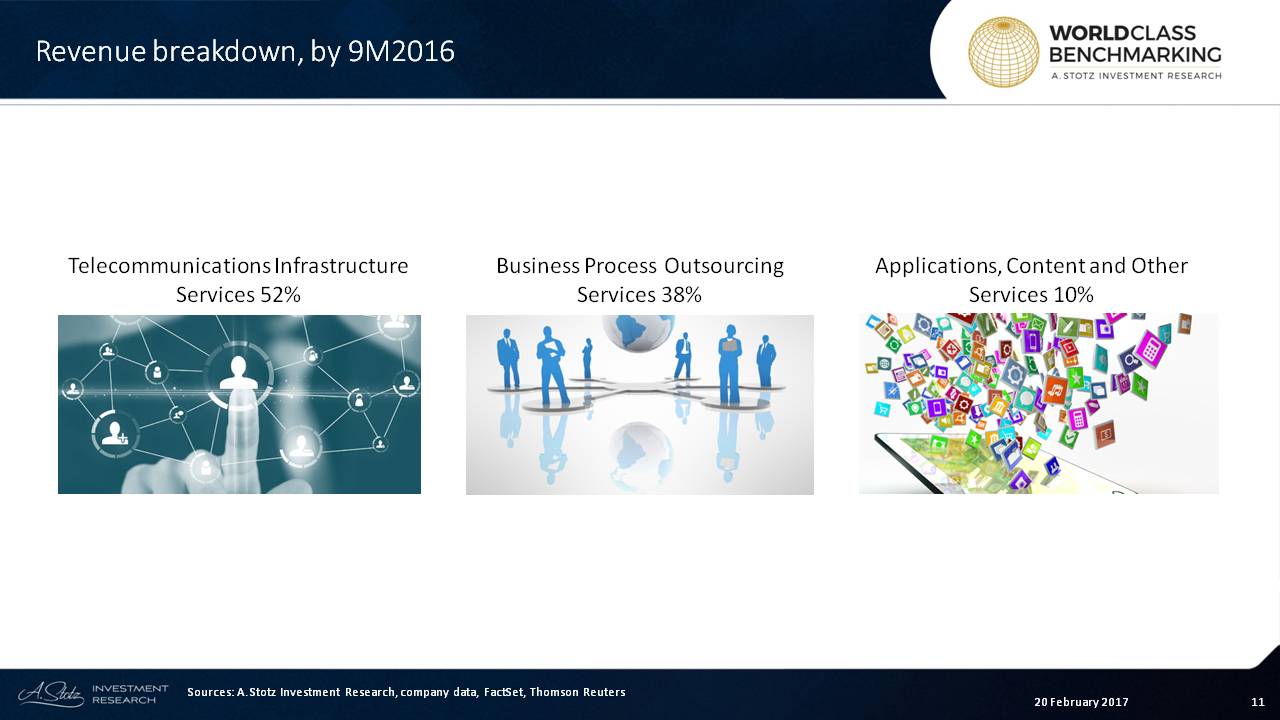 In applications, content and other services (ACO), CCS provides IT applications, Internet access and mobile financial services. The group focuses on developing "Smart City" and "Safe City" branded turnkey projects, using mobile technology to provide better quality and performance of urban services and facilities.
Leadership
CCS experienced a change in leadership in both of its two top positions during the 2014-2015 period. Trained as an engineer, Sum Kangmin took over the role of chairman in 2015. With more than 32 years of experience in the telecom industry, in both the public and private sectors, Kangmin has witnessed a gradual improvement in CCS's global ranking.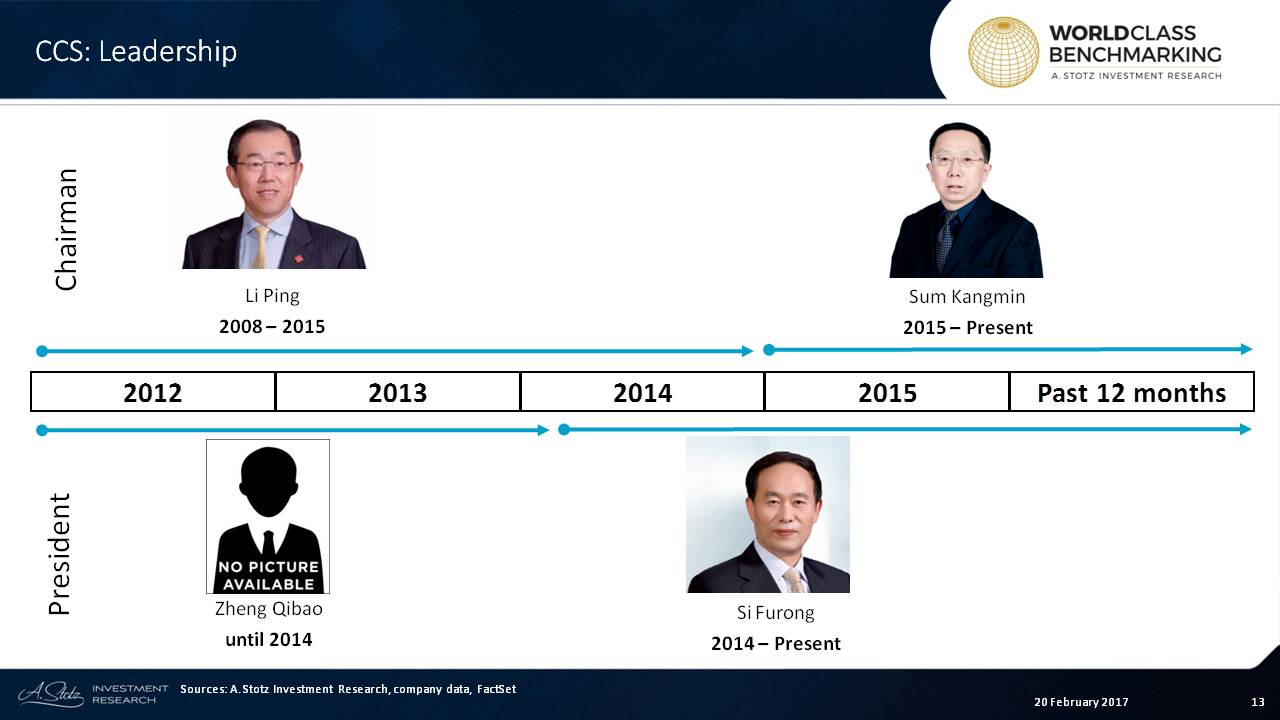 Since Si Furong became President in 2014, the corporation has risen in its Growth and Profitability rankings. Prior to joining CCS, Mr. Si was the Deputy Director of the Personnel Department of the Ministry of Information Industry.
World Class Benchmarking
Profitable Growth has been below average at China Communications Services until the past 12 months. The company just makes the cut of the top 70 out of 140 large Telecoms.
Profitability and Growth both improved one step in the past 12 months.
Asset utilization is World Class but Profit margin has only improved negligibly in the past five years.
Sales growth, however, has driven the Growth ranking for the company, rising to #2 from #4 in 2014. Since Mr. Si took over, CCS has done better, but is still an average company.
---
Would you invest in China Communications Services?
If you like our research, share it with your friends.
---
DISCLAIMER: This content is for information purposes only. It is not intended to be investment advice. Readers should not consider statements made by the author(s) as formal recommendations and should consult their financial advisor before making any investment decisions. While the information provided is believed to be accurate, it may include errors or inaccuracies. The author(s) cannot be held liable for any actions taken as a result of reading this article.