Business DNA: Face to Face with Armed Guards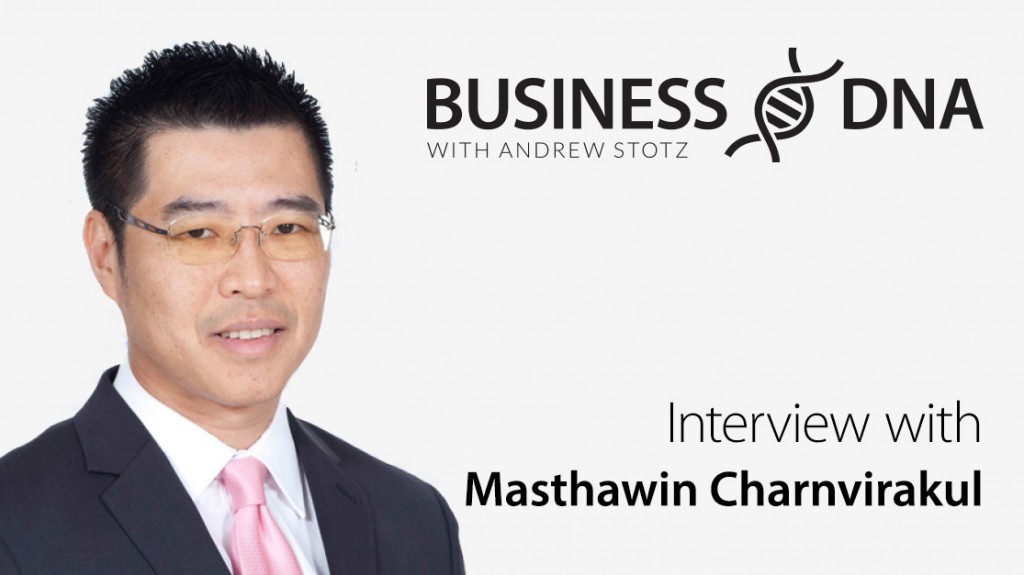 After earning an MBA at the University of Southern California, Masthawin was hired by The Dow Chemical Company. There he met his first and most influential mentor, who put Masthawin's personal career on the fast track. He learned "very drastically and directly" at his mentor's side, so that, after Dow, he joined one of his family's companies, STP & I, and was quickly appointed to pilot it through its darkest time.
Masthawin's leadership emphasized changes that have brought the company to the financial success it is experiencing today.
STP & I Public Company Limited is a distribution and service agent for mechanical equipment used in the construction and energy industries. It provides steel products for a vast array of heavy industries and projects, such as high-rise buildings, refineries, bridges, and airports; and it's participating in major projects across all of Asia and Australia.
Company DNA: STP & I
The focus of this interview was to try to understand the company's DNA. Now that we had a little bit of a background on the company, we want to drill down to find the unique essence of what differentiates STP & I.
Masthawin divided the history of his time with STP & I into two eras. When he first joined the company, it was a simple steel fabrication business with a failing business model and saddled with enormous debt. At that time, Masthawin realized that "If the company goes bankrupt tomorrow, I'll go to jail because I have no money to pay the employees' severance." By any standard, he had a remarkable challenge in front of him.
Company-specific problems weren't the only ones Masthawin had to deal with: barrier to entry in the industry was minimal; employees could easily leave the company and start a competing entity. Loyalty was non-existent. The company's technology was outdated and margins were razor-thin.
Over the course of several years, Masthawin applied his training, while longtime employees scoffed at his bold, goal-oriented approach, telling him "You can't do that here." Over time, Masthawin has succeeded in turning STP&I around, and the seeds of that success were sowed at a time when the state of the business was dire. At present, 80% of the company's employees weren't there during those lean years.
The DNA of the company is built on sharing that experience so all STP & I employees know to stay tough and to stay strong during down periods, emphasizing the need to protect the margin of the business and its unique position. As Masthawin put it, "The DNA of this company is that we never forget the wrongs of the past. We didn't do it wrongly because we were stupid. We did it wrongly because we were in the wrong place at the wrong time."
Leader DNA: Masthawin Charnvirakul
What motivates and inspires you during difficult times? Tell us about a time that you had to dig deep and really rely on that inspiration.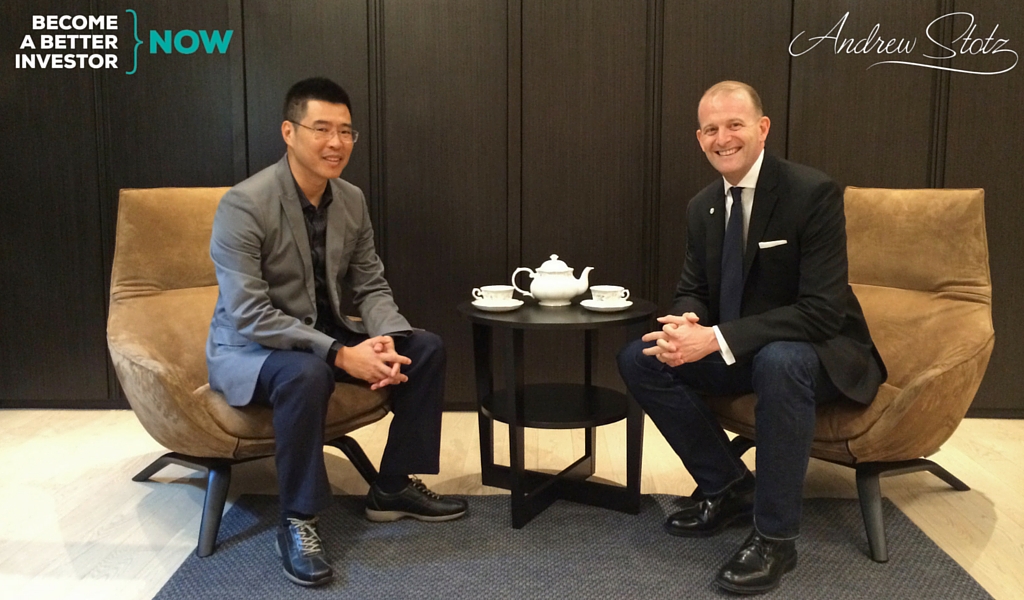 MC: The most challenging time of my career was managing this company because I had to run a three-billion-baht company in my mid-twenties under the patronage of Peter, so I didn't feel very excited. But I felt that it was far more difficult managing a less-than-a-billion-baht business here because people were stubborn. They resisted, refused, or outright rejected change, even though the company was falling fast. So the biggest challenge for me was to find a way out. I was even about to sit down and talk to the family about surrendering. But, it was just at this darkest of times that I decided to try once more.
Let's talk about what you would consider to be your biggest mistake throughout your career: Something that when you look back at it you think, "Wow, I went the wrong way."
MC: I've made quite a number of mistakes, so I will give one off the top of my head. The biggest mistake (just for the company, not for my personal life) was failing to give a person enough time to evaluate him—that is, I doubted him.
You put pressure on somebody and there was not enough time for that person to produce.
MC: I was unlucky enough to be the captain of a sinking ship, when people need to run to fix problems, but this person was walking, so I just threw him overboard. It turned out later that that the guy knew what he was doing and was acting wisely, but while I was watching him he was doing nothing, and I gave him too little time to show his worth. That was at the beginning of my career.
So, if we summarize that…for the person who is reading this and wants to learn as a young person, how would you sum that up? What advice would you give someone from what you've learned from that?
MC: Please don't label someone or give them a score from one to ten too fast. He may be your lifesaver. Or if you take too long to evaluate the person, he may also eat up your fortune. That's the point. But for me personally, I tend to act too fast because, in my experience, there are a lot of good people in the waiting line. Siam Cement had about a hundred MIT graduates . If someone didn't deliver, I kicked him out. The next day, I would have 20 applications.
On a sinking ship, you don't have such a luxury. So the advice to my fellow or aspiring managers is also that you have to know yourself . If your company is an SME or you're not big enough and don't have the resources, don't act too fast because that could burn your house down. But if you are in a conglomerate or major company, don't act to too slowly because that's expensive. People who don't deliver need to be out.
Now, can you tell us about the proudest moment in your career?
MC: I will never forget. It was at a shareholders' meeting, and just as the meeting was drawing to a close some of the minority shareholders stood up, especially some from local mutual funds in Thailand. They made a special request to the majority shareholders, mainly my father and brother, that I be given a greater shareholding in the company. What they said was that they wanted to "marry me to the company."
I was very touched and felt at that moment that I had succeeded so far at returning the company to profitability and a strong future. Aside from that very proud occasion, the numbers say it, Andrew. The record shows. It's a source of pride for everybody. The financial statement and the curve show the results and I feel proud about that.
Key Takeaways
Persevere through dark days… A failing business, even one that faced as many challenges as STP & I did when Masthawin came aboard, can represent a major opportunity if managed properly
…and don't forget them during the good days – The hard lessons learned during difficult times are equally applicable during more prosperous times, and building those lessons into a company's DNA produces a lean, execution-oriented workforce
Don't rush to judgment – You can create a problem you already had the solution to by firing a qualified, valuable employee before they have time to prove themselves
Learn more about Masthawin's success in turning around STP & I, and how he came to find himself face to face with armed guards when a duplicitous client tried to defraud the company, in the full interview.
---
What do you think about Masthawin's Leader DNA? How do you like the Business DNA interview?
Feel free to share this article with your friends.
---
DISCLAIMER: This content is for information purposes only. It is not intended to be investment advice. Readers should not consider statements made by the author(s) as formal recommendations and should consult their financial advisor before making any investment decisions. While the information provided is believed to be accurate, it may include errors or inaccuracies. The author(s) cannot be held liable for any actions taken as a result of reading this article.