Become a Better Investor Newsletter – 9 September 2023
Noteworthy this week
Housing is quite affordable in the US
US gov't spending continues
China is no longer no.1 in US imports
China has cut UST holdings by 35%
Brazil is back
Housing is quite affordable in the US: There have been a lot of posts and complaints about how unaffordable housing has become in the US. But take a look at all these other countries. Rent controls play a role in countries like Sweden and Canada, but can't explain such huge differences.
The most incredible part about housing affordability?

How much worse it is outside of the US.

In New Zealand, it costs 250% more to buy than rent.

In Canada, it costs 230% more to buy than rent.

In Australia, it costs 150% more to buy than rent.

In the UK, it costs 100% more… pic.twitter.com/Tn4G3CHNVr

— The Kobeissi Letter (@KobeissiLetter) September 4, 2023
US gov't spending continues: The budget deficit jumped to 3x in 2020 (and was almost at the same level in 2021), then returned to "normal" in 2022. 2023 is now expected to be 2x "normal." Is this what keeps the US recession at bay?
I mean, if you're wondering why the economy is growing above trend despite Fed rate hikes and why inflation is moving back up again, here's your answer … pic.twitter.com/90cNC8XBIG

— Ben Hunt (@EpsilonTheory) September 3, 2023
China is no longer no.1 in US imports: China has fallen to <15% of US imports from >20% 5 years ago. The US seems quite serious about reducing reliance on China and also hit the Chinese economy.
Imagine that. 🤔

China is no longer the largest source of imports for the US.

The EU, Mexico, and Vietnam are replacing that same lost share of the US market. pic.twitter.com/OlFOZ5Hgru

— Markets & Mayhem 🤖 (@Mayhem4Markets) September 4, 2023
China has cut UST holdings by 35%: Since the peak of China's US Treasuries holdings in 2013, China has cut its UST holdings by 35%. As foreigners reduce their holdings, who is buying? (hint: Fed)
In case you missed it: #China has cut its holdings in US Treasuries to $835bn, lowest level since 2010. pic.twitter.com/wwEtNFD6ei

— Holger Zschaepitz (@Schuldensuehner) September 1, 2023
Brazil is back: Real GDP growth is back in Brazil. It shows the importance of not being too reliant on commodities for an economy.
Brazil's lost decade is over. Real GDP growth is back to where it was a decade ago. Maybe there never was anything actually "wrong" with Brazil. Brazil is a commodity exporter. Global commodity prices collapsed in 2014, hitting Brazil. That shock is ending and Brazil is back… pic.twitter.com/2goWc6BBqG

— Robin Brooks (@RobinBrooksIIF) September 3, 2023
---
Careers in Finance – Live Streaming
Chatchada Singchoovong – September 12, 16:30 (GMT+7/ICT)
Chatchada Singchoovong CFP® is an independent financial planner, CFP instructor, and financial influencer while also taking care of her family's insurance broker business. She started in banking but realized that her calling is to help others have peace of mind in their financial plan and enjoy investing. Chatchada is a Valuation Master Class Boot Camp graduate.
Click attend on the LinkedIn event
Annapurna Chatterjee – September 13, 09:30 (GMT+7/ICT)
Annapurna Chatterjee is a Senior Associate at AWR Lloyd – a specialist strategy and transactions advisory firm focused on Asia and the Middle East. She has experience in various financial products across equities, fixed income, and insurance. Annapurna graduated from the Valuation Master Class Boot Camp in 2022, and that's how she got introduced to AWR Lloyd, who sponsored that Boot Camp.
Click attend on the LinkedIn event
---
Join the world's toughest valuation training
Become a Valuation Expert. Valuation Master Class Boot Camp graduates can confidently value any company in the world and possess in-demand industry skills.
---
Weekly market performance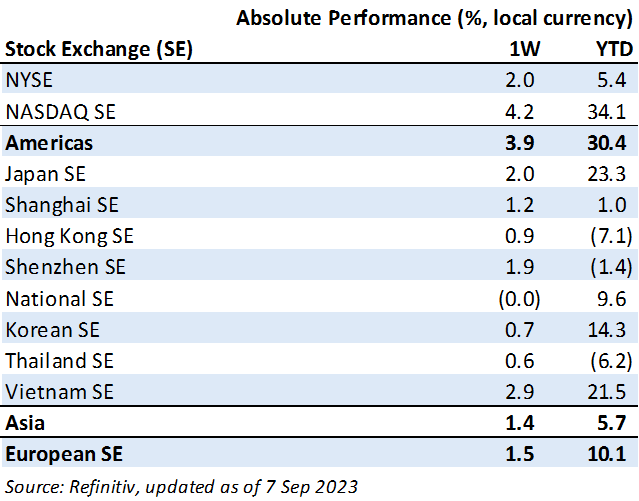 Click here to see more markets and periods.
---
Chart of the week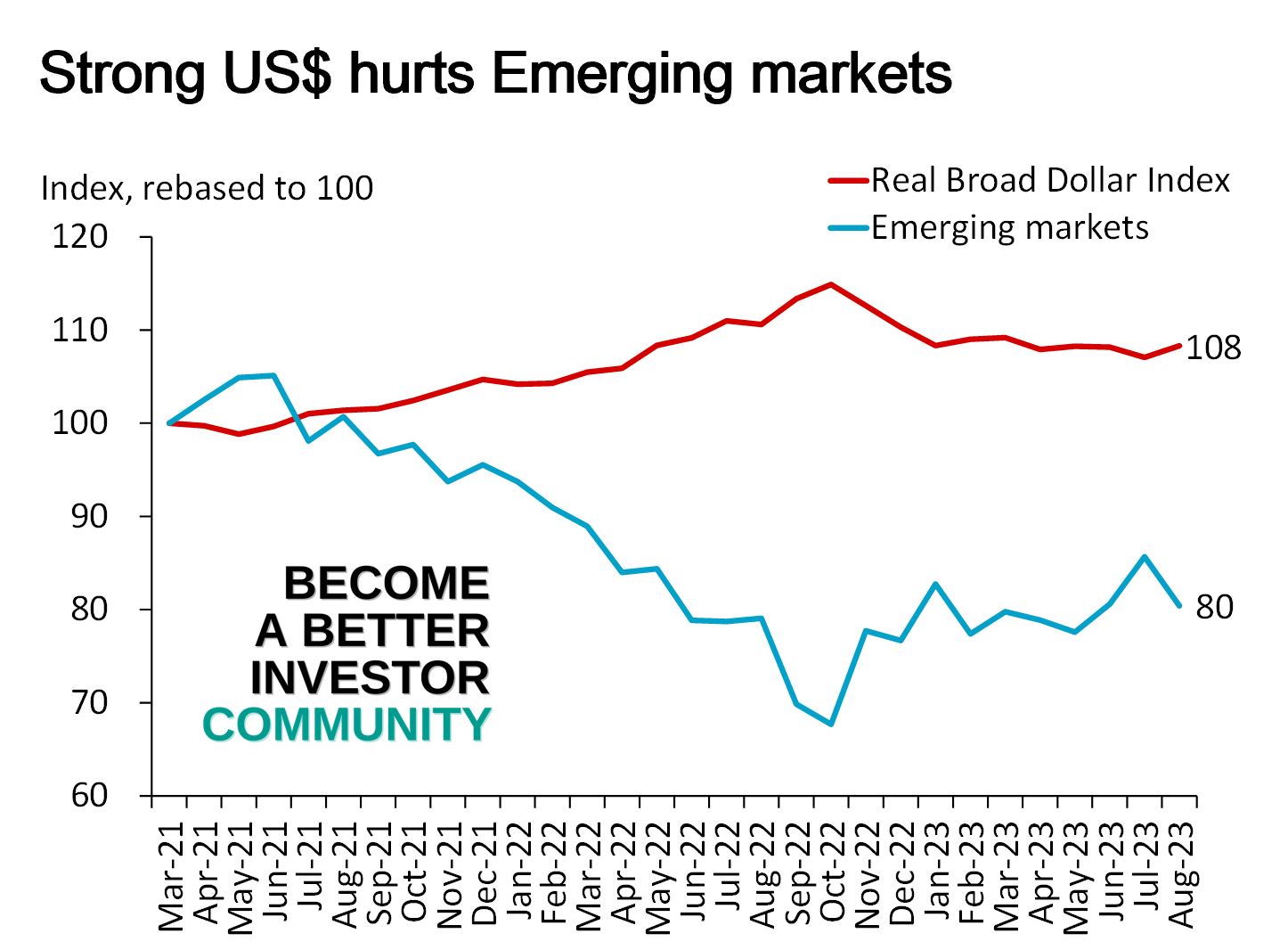 ---
Discussed in the Become a Better Investor Community this week
"We've published our new weights for our Global Asset Allocation Strategy."
Try 1 month of the Become a Better Investor Community for FREE today!
You can cancel at any time. Click here to learn more.
---
Podcasts we listened to this week
MacroVoices #391 Brent Johnson: The Dollar Is Not Done
"Geopolitics and its impacts on the US dollar
BRICS currency initiative
Possible sanctions US may invoke
Threats to US dollar's hegemony and the Eurodollar market
Where is US dollar headed from here?"
---
Readings this week
Respect and Admiration
"I like the idea of the reverse obituary: Write down what you want your obituary to say, then figure out how to live up to it."
---
Book recommendation
A Hunter-Gatherer's Guide to the 21st Century: Evolution and the Challenges of Modern Life by Heying and Weinstein
"We are living through the most prosperous age in all of human history, yet people are more listless, divided and miserable than ever. Wealth and comfort are unparalleled, and yet our political landscape grows ever more toxic, and rates of suicide, loneliness, and chronic illness continue to skyrocket. How do we explain the gap between these two truths? What's more, what can we do to close it?"
Get the book on Audible or Kindle.
Audible is great; have you tried it? If not, click here to get 2 books for free.
---
Memes of the week
— Elon Musk (@elonmusk) September 6, 2023
— Memes (@HOF_meme) September 7, 2023
---
New My Worst Investment Ever episodes
ISMS 30: Larry Swedroe – Do You Believe Your Fortune Is in the Stars or Rely on Misleading Information?
In this episode of Investment Strategy Made Simple (ISMS), Andrew gets into part two of his discussion with Larry Swedroe: Ignorance is Bliss. Today, they discuss two chapters of Larry's book Investment Mistakes Even Smart Investors Make and How to Avoid Them. In this tenth series, they discuss mistake number 18: Do you believe your fortune is in the stars? And mistake number 19: Do you rely on misleading information?
LEARNING: Stop thinking about having your fortune in the stars. Avoid actively managed funds. Be cautious when evaluating claims about fund performance.
Access the episode's show notes and resources
Ep727: Laurie Barkman – Quit Often Quit Fast
BIO: Laurie Barkman, the business transition sherpa, is the former CEO of a $100 million revenue company that was sold to a Fortune 50 company.
STORY: Though Laurie has had a flourishing career in the startup world, she regrets not spending that time building her own business.
LEARNING: Quit often, quit fast. Don't hesitate, or stay in something that doesn't bring you value. Pay attention to your instinct; don't be afraid to act on it.
Access the episode's show notes and resources
Ep726: Mark Venables – Do Your Best to Secure Your Crypto
BIO: Mark Venables, originally from the UK, is a serial entrepreneur and, among other companies, owns thecryptomerchant.com, offering the largest selection of crypto self-custody devices on the planet.
STORY: Mark bought crypto in an exchange, but ironically, despite being surrounded by 1,000s of cold wallets, Mark didn't take his crypto and put it in a cold wallet. The crypto company got into some financial difficulties and went down in a blaze. Mark's crypto was frozen for about two years.
LEARNING: You don't need hundreds of thousands in crypto to get a cold wallet. Whether a veteran or newbie crypto trader/investor, habitually put your crypto into a cold wallet.
Access the episode's show notes and resources
Ep725: Tania Reif – You Can Be Right and Lose Money
BIO: Tania Reif is the Founder and CIO of Senda Digital Assets. Prior to her cryptocurrency focus, she built her investment pedigree at top macro hedge funds, including Soros Fund Management, Laurion Capital, Citadel, and Alphadyne Asset Management.
STORY: Around the end of 2017, Talia believed the dollar would stay strong and rally. Unfortunately, it tanked in January 2018. It only started rallying three or four months later, but by that time, Talia had taken her chips off the table and didn't profit from her view that played out a few months later.
LEARNING: Reassess your investment model and make discretionary decisions to avoid getting into trouble. You can't always be on top of everything in the financial world. Don't fight the flow.
Access the episode's show notes and resources
---
Published on Become a Better Investor this week
If something is "good" is that good enough? Who decides? In this episode, Bill and Andrew discuss how people define "good," what interchangeability has to do with morale, and the problem with a "merit-based" culture. Bonus: Learn how Americans became the first to use the French idea of interchangeable parts in manufacturing.
Listen to Going Beyond Good: Awaken Your Inner Deming (Part 6)
Beijing Tiantan Biological Products Corporation Limited (600161 SH): Profitable Growth rank of 3 was up compared to the prior period's 5th rank. This is above average performance compared to 380 large Health Care companies worldwide.
Read Beijing Tiantan Biological Products Corp – World Class Benchmarking
MIXI Incorporated (2121 JP): Profitable Growth rank of 5 was down compared to the prior period's 4th rank. This is average performance compared to 250 large Comm. Serv. companies worldwide.
Read MIXI – World Class Benchmarking
Bumrungrad Hospital Public Company Limited (BH TB): Profitable Growth rank of 1 was same compared to the prior period's 1st rank. This is World Class performance compared to 410 medium Health Care companies worldwide.
Read Bumrungrad Hospital – World Class Benchmarking
In August 2023, we published 9 new episodes of the My Worst Investment Ever podcast. Listen to all of them here.
Listen to My Worst Investment Ever August 2023
---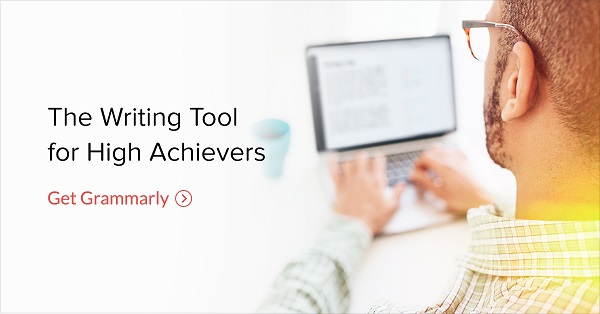 ---
DISCLAIMER: This content is for information purposes only. It is not intended to be investment advice. Readers should not consider statements made by the author(s) as formal recommendations and should consult their financial advisor before making any investment decisions. While the information provided is believed to be accurate, it may include errors or inaccuracies. The author(s) cannot be held liable for any actions taken as a result of reading this article.