Become a Better Investor Newsletter – 12 November 2022
Noteworthy this week
One of the largest crypto exchanges, FTX, goes bust
FTX founder got Sequoia funding by saying, "you can buy a banana"
Sequoia told its investors, "we are in the business of taking risk"
Creative destruction wipes out bad businesses
Tech stock prices are back at the covid bottom
One of the largest crypto exchanges, FTX, goes bust: FTX went from a $16bn valuation to zero in pretty much a day. It looked like another exchange would bail out FTX, but Binance quickly pulled out.
As a result of corporate due diligence, as well as the latest news reports regarding mishandled customer funds and alleged US agency investigations, we have decided that we will not pursue the potential acquisition of https://t.co/FQ3MIG381f.

— Binance (@binance) November 9, 2022
FTX founder got Sequoia funding by saying, "you can buy a banana": You can't make this shit up. Sequoia Capital's team loved FTX founder Sam Bankman-Fried's (SBF) vision. BTW, SBF was playing a mobile game throughout the meeting. Click below to read more.
Holy shit this is the greatest thing I've ever seen pic.twitter.com/TKESoPN3yU

— Rick Bomstein (@BomsteinRick) November 9, 2022
Sequoia told its investors, "we are in the business of taking risk": As Sequoia marked down its $213.5m  FTX investment to zero, it informed its investors that it's just part of the business. Fair point, but maybe you would expect better due diligence by a firm with US$85bn in AUM?
Here is the note we sent to our LPs in GGFIII regarding FTX. pic.twitter.com/Cgp1Yxk1pz

— Sequoia Capital (@sequoia) November 10, 2022
Creative destruction wipes out bad businesses: Suffering is never fun, and we may not have seen the worst of it. But nothing bad that doesn't bring something good with it. Hopefully, businesses that don't work will disappear, and capital will be allocated to businesses that do work.
Ridiculous businesses that zero interest rates created:

– 15 minute grocery delivery
– Buy now, pay later
– Algorithms for buying homes
– Metaverse offices

When capital is cheap, weak ideas can raise billions.

Now, we will see which businesses actually work.

— Genevieve Roch-Decter, CFA (@GRDecter) November 9, 2022
Tech stock prices are back at the covid bottom: ARKK, with top holdings Zoom and Tesla, has seen its NAV return to the level of the covid crash bottom. "New Tech" is really being put to the test. Who will survive and thrive?
If you bought $ARRK at the Covid crash lows & held you've made no money. pic.twitter.com/efYGkbWiHP

— Sven Henrich (@NorthmanTrader) November 9, 2022
---
Poll of the week
Bitcoin (#BTC) recently hit a low of US$15,554, what do you think the price will be in 12 months from now?

— Andrew "The Worst" Stotz (@Andrew_Stotz) November 11, 2022
---
Results from last week's poll

Join the world's toughest valuation training
The Valuation Master Class Boot Camp is a 6-week intensive company valuation boot camp for a successful career in finance.
---
Weekly market performance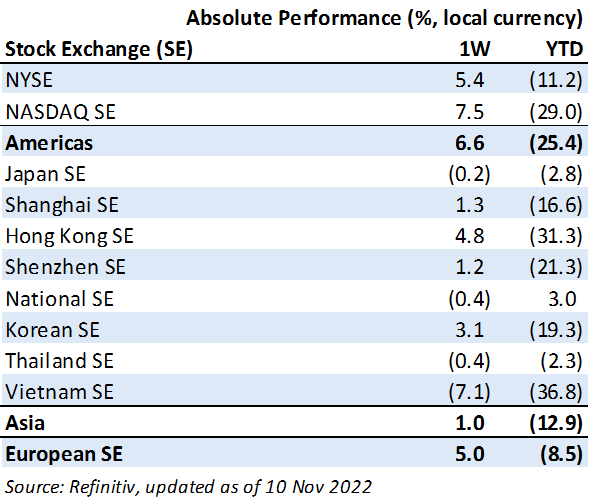 Click here to see more markets and periods.
---
Chart of the week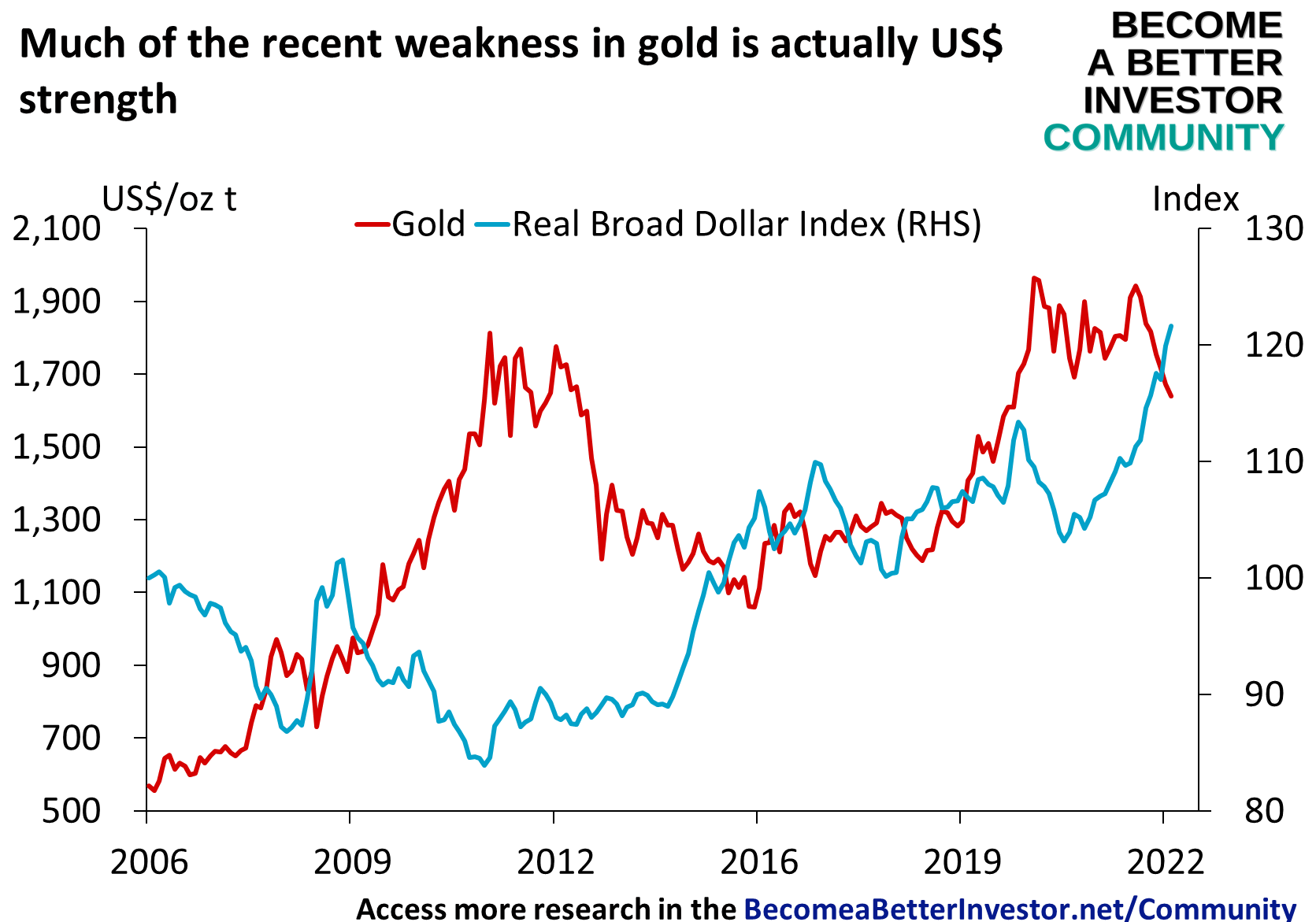 ---
Discussed in the Become a Better Investor Community this week
"This is the fastest rate-hike cycle by the Fed since the 1980s
In the 2004 cycle, the target rate was hiked by 4.25% in total
In the current cycle, Fed has hiked by 3.75%
The market expects a 4.25% rate increase by Dec 2022 and a new record by February 2023"
Join the Become a Better Investor Community today! You can cancel any time, and as a newsletter reader you get a massive discount when you use this coupon code: READER
---
Podcasts we listened to this week
Library of Mistakes – EP 10: The Wirecard Criminals (with Dan McCrum)
When FT investigative journalist Dan McCrum began challenging the financial model of so-called fintech pioneer Wirecard, he was threatened with criminal charges in Germany – and worse from the murky forces of the Russian underworld. Yet he persisted, demonstrating that Wirecard was a fraudulent operation that had hoodwinked auditors worldwide – and many others, including former German Chancellor Angela Merkel.
---
Readings this week
ROIC and Intangible Assets
"We extend the analysis from our recent report, "Return on Invested Capital," by adjusting ROIC for all companies to reflect intangible investment. While the median and aggregate ROIC for the adjusted figures is similar to the traditional one, the main result is that extremely high and low ROICs regress toward the mean. We believe these adjustments represent a step toward a more accurate view of the magnitude and return on investment."
---
Book recommendation
How to Think Like a Roman Emperor: The Stoic Philosophy of Marcus Aurelius by Donald J. Robertson
"Combining remarkable stories from Marcus's life with insights from modern psychology and the enduring wisdom of his philosophy, How to Think Like a Roman Emperor puts a human face on Stoicism and offers a timeless and essential guide to handling the ethical and psychological challenges we face today."
Audible is great; have you tried it? If not, click here to get 2 books for free.
---
Memes of the week
— Kenneth Dredd (@KennethDredd) November 9, 2022
— Lobo Tiggre (@duediligenceguy) November 3, 2022
Though, when you sign up early, you pay less.

Get the super-early bird price before it runs out: https://t.co/oPmNc44N8P pic.twitter.com/g2puvwYGIq

— Andrew "The Worst" Stotz (@Andrew_Stotz) November 10, 2022
---
New My Worst Investment Ever episodes
BIO: John Talty is the senior sports editor and SEC Insider at Alabama Media Group. He is the Wall Street Journal best-selling author of The Leadership Secrets of Nick Saban: How Alabama's Coach Became the Greatest Ever.
STORY: John left New York to take a new job in Jackson, Mississippi. He didn't do any research before he went and was miserable the moment he arrived.
LEARNING: It's OK to move on to the next thing if your decisions go wrong. Sometimes you have to move around a little to find the right spot.
BIO: Aaron Velky is an entrepreneur, author, high-performance coach, and speaker from Phoenix, Arizona.
STORY: Aaron felt stuck as an entrepreneur and decided to find a quick-fix investment. He landed on forex trading, which seemed like exactly what he wanted. Aaron never took the time to learn about the trade and lost $56,465 in this venture.
LEARNING: Think through an investment before you commit. Detach yourself from your emotions when investing. Don't get involved with forex.
BIO: Sean Harper is the co-founder and CEO of Kin, an insurance company built from scratch on modern tech to make it easier and more affordable to insure a home.
STORY: When Sean started his first business, things got so hard that when a company offered to buy it, he sold it without a second thought. Ten years later, he still regrets this decision.
LEARNING: Believe in yourself. Be systematic when setting up your business. Iterate until you come up with something that the market appreciates.
---
Published on Become a Better Investor this week
David and Andrew continue their discussion on how to track student progress when you don't use grades or other conventional methods.
Listen to How to Track Progress: Deming in Education with David P. Langford (Part 2)
Central bankers appear to be raising rates into a recession to stifle inflation; stagflation would be the worst outcome. Demand for necessities (food and energy), inflation, and supply-chain disruptions can drive Commodities higher.
Read A. Stotz All Weather Strategies – October 2022
Supalai Public Company Limited (SPALI TB): Profitable Growth rank of 1 was same compared to the prior period's 1st rank. This is World Class performance compared to 230 large Real Estate companies worldwide.
Read Supalai – World Class Benchmarking
The show that helps you create, grow, and protect your wealth through the power of free-market Capitalism.
Watch Your Wealth Engine – 7 November 2022
Bangkok Expressway and Metro Public Company Limited (BEM TB): Profitable Growth rank of 8 was down compared to the prior period's 7th rank. This is below-average performance compared to 1,240 medium Industrials companies worldwide.
Read Bangkok Expressway and Metro – World Class Benchmarking
---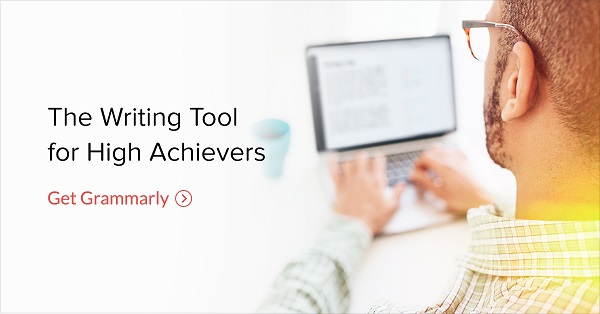 ---
DISCLAIMER: This content is for information purposes only. It is not intended to be investment advice. Readers should not consider statements made by the author(s) as formal recommendations and should consult their financial advisor before making any investment decisions. While the information provided is believed to be accurate, it may include errors or inaccuracies. The author(s) cannot be held liable for any actions taken as a result of reading this article.