Become a Better Investor Newsletter – 18 March 2023
Noteworthy this week
According to KPMG, everything was chill at SVB 2 weeks ago
SVB could have been avoided if regulators were actually doing their jobs
Saving SVB was a bailout of Silicon Valley
Then there's Debit Suisse
The "king of chemicals" needed for the green switch and food
According to KPMG, everything was chill at SVB 2 weeks ago: Apparently, the big-four auditor KPMG signed off on Silicon Valley Bank's (SVB) books just 2 weeks ago. Have we ever seen this before with auditors? (Psst, rhetorical question)
KPMG gave Silicon Valley Bank a clean audit report 14 days before it collapsed. It blessed Signature Bank's books 11 days before. Did they fail overnight or was it a long time coming? Like regulators, KPMG has many questions to answer. $SIVB $SBNY #KPMG https://t.co/bKQ1t6EPvQ

— Jonathan Weil (@JonathanWeil) March 13, 2023
SVB could have been avoided if regulators were actually doing their jobs: On the other hand, when has that ever been more important than political agendas?
SVB demonstrates we don't need more bank regulation, just regulators actually doing there job and not focusing on things like climate risk. Here's simple chart showing failure of regulators. Where was FDIC, where was Cal bank regulators? Allowing this mismatch to occur? pic.twitter.com/pcGfYSdPB1

— Larry Swedroe (@larryswedroe) March 13, 2023
Saving SVB was a bailout of Silicon Valley: US Presidential candidate says the true impact of guaranteeing SVB's depositors was a bailout of Silicon Valley rather than protecting the common person.
The Silicon Valley Bailout. That's what this should be called. It wasn't strictly a bailout of SVB. It was a bailout of the *tech companies* who made reckless financial decisions by depositing way too much $$ at SVB. If you wonder what fuels populism, now you know: it's justified

— Vivek Ramaswamy (@VivekGRamaswamy) March 13, 2023
Then there's Debit Suisse: Credit Suisse has been troubled for a while (obviously), but as the SVB contagion spread to Europe, there was a new crisis in the bank.
It just doesn't seem fair that the Swiss didn't have adequate time to prepare for a crisis at Credit Suisse. Things happen so fast these days… pic.twitter.com/8fNC4y9JHp

— Michael Green (@profplum99) March 15, 2023
The "king of chemicals" needed for the green switch and food: Sulfuric acid is essential for electric vehicles, batteries, solar, wind turbines, and semiconductors, but 50%+ is used to make phosphate fertilizer. Surprise, surprise, we're using dirty methods to produce some of this sulfuric acid.
Sulfuric acid is called the "king of chemicals" because it is the most widely used chemical on earth. Over 260 million metric tons were produced in 2021 #GreenEnergy 🧵 pic.twitter.com/HQ7ViVDwsf

— John Lee Pettimore (@JohnLeePettim13) March 14, 2023
---
Join the world's toughest valuation training
Become a Valuation Expert. Valuation Master Class Boot Camp graduates can confidently value any company in the world and possess in-demand industry skills.
---
Weekly market performance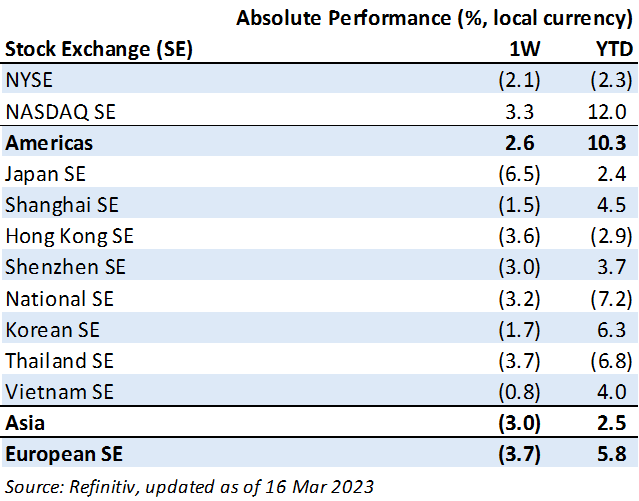 Click here to see more markets and periods.
---
Chart of the week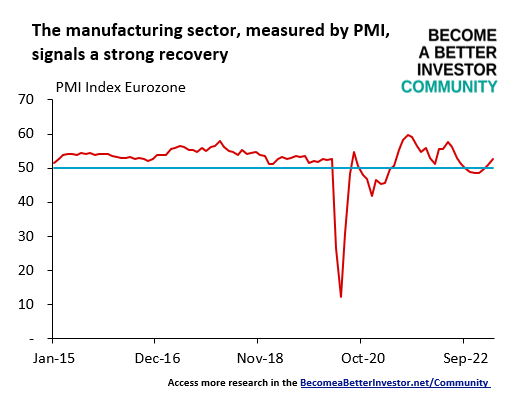 ---
Discussed in the Become a Better Investor Community this week
"Recent events in the US bank sector have led to a shift in expectations. The peak is now expected at 5% in May versus 5.5% in July. Fed is then expected to lower the rate rather than keep it at peak for some time."
Join the Become a Better Investor Community today! You can cancel any time, and as a newsletter reader you get a massive discount when you use this coupon code: READER
---
Podcasts we listened to this week
MacroVoices #366 Louis-Vincent Gave: Staying Humble in Troubling Times
"What is the market signalling? Escalation of conflict between US/Russia and what it means for the markets. Where is the bond market headed? Fed rate hikes – is it over yet?"
---
Readings this week
The Evidence Against Favoring Dividend-Paying Stocks
"There has been no historical alpha among dividend-paying stocks, including those with a history of increasing dividends. Investors are better served by "tilting" allocations to factors that have historically outperformed (e.g., value)."
Momentum Investing: Ride Winners and Cut Losers. Period.
"The most basic momentum strategy buys stocks that have performed well in the past. This strategy is very different from a pure value strategy, which exclusively focuses on buying cheap stocks."
---
Book recommendation
Psych: The Story of the Human Mind by Paul Bloom
"A compelling and accessible new perspective on the modern science of psychology, based on one of Yale's most popular courses of all time,"
Get the book on Audible or Kindle.
Audible is great; have you tried it? If not, click here to get 2 books for free.
---
Memes of the week
The Woke Banks are going Broke due to Biden's high inflation and Interest rates economy. pic.twitter.com/jrGZypuH1i

— Joe F. Coelho (former CTO at 30B Hedge Fund) (@joefcoelho) March 13, 2023
"Is your bank running?"

"Yeah."

"Then you better go cash out!"$SI $SIVB $CS pic.twitter.com/SYr2ANMKQX

— Chamath Palihapitiya's burner (parody) (@ChamathWarriors) March 9, 2023
---
New My Worst Investment Ever episodes
ISMS 9: Saving Silicon Valley Bank Brings New Risks
The Silicon Valley Bank crisis started when the US government shut down its economy
The Silicon Valley Bank crisis started when the US government shut down the economy from 2020 to 2021.
Let's take a step back to January 29th, 2020, when President Donald Trump announced a White House Coronavirus Response task force with the director of the National Institute of Allergy and Infectious Diseases, Anthony Fauci, and Deborah Brix as coordinator.
The decision to shut down the economy originated from this body but was ultimately implemented by President Trump, members of congress, and eventually President Joe Biden. This decision was truly the worst decision I have ever seen a government make in my lifetime.
Access the episode's show notes and resources
Ep660: Dave Collum – What Should the US Be Doing in Ukraine?
BIO: Dave Collum is a professor of Organic Chemistry at Cornell University who developed an interest in markets, which, in turn, led to an interest in geopolitics.
STORY: Dave talks about his 2022 Year in Review: All Roads Lead to Ukraine.
LEARNING: Never trust politicians and bureaucrats.
Access the episode's show notes and resources
Ep659: Bill Blain – Always Sell Fast in a Difficult Market
BIO: Bill Blain is a well-known financier and commentator on financial markets, contributor, and editor of the Morning Porridge.
STORY: Bill loves airships, and many of his investment mistakes involve airships.
LEARNING: Ignore the worst and the best estimates and focus on the middle consensus. In a difficult market, a bid is a bid, and you've got to sell fast.
Access the episode's show notes and resources
Ep658: Jeroen Blokland – Know the Actual Business Outlook Before Investing
BIO: Jeroen Blokland is a long-term multi-asset investor with a long-term track record in financial markets. Jeroen worked at Robeco, the largest independent asset manager in The Netherlands, for almost 20 years before launching his independent investment research company, True Insights.
STORY: Jeroen's first investment was in a Dutch company selling PCs. He barely did any research or due diligence. The company reported a loss of $27 million in the same year Jeroen invested. It later went bankrupt, leaving Jeroen with a massive loss.
LEARNING: Know the actual outlook of a company before investing. Diversify your portfolio.
Access the episode's show notes and resources
---
Published on Become a Better Investor this week
Cooperation is built into the human condition – we don't survive without it. In this episode, Andrew and David talk about the connection in our brains between intrinsic motivation and cooperation – and how you can use that to help cultivate intrinsic motivation in an extrinsic world (and even make your organization more competitive!)
Listen to Applying the Neuroscience of Cooperation: Cultivating Intrinsic Motivation Series with David P. Langford (Part 5)
Larry Swedroe is head of financial and economic research at Buckingham Wealth Partners. Since joining the firm in 1996, Larry has spent his time, talent, and energy educating investors on the benefits of evidence-based investing with an enthusiasm few can match.
Read ISMS 8: Larry Swedroe – Are You Overconfident in Your Skills?
China Communications Services Corporation Limited (552 HK): Profitable Growth rank of 7 was same compared to the prior period's 7th rank. This is below average performance compared to 290 large Comm. Serv. companies worldwide.
Read China Communications Services Corporation – World Class Benchmarking
Ananda Development Public Company Limited (AWC TB): Profitable Growth rank of 10 was same compared to the prior period's 10th rank. This is poor performance compared to 520 small Real Estate companies worldwide.
Read Ananda Development – World Class Benchmarking
International Holding Company PJSC (IHC UH): Profitable Growth rank of 2 was down compared to the prior period's 1st rank. This is World Class performance compared to 640 large Cons. Staples companies worldwide.
Read International Holding Company – World Class Benchmarking
---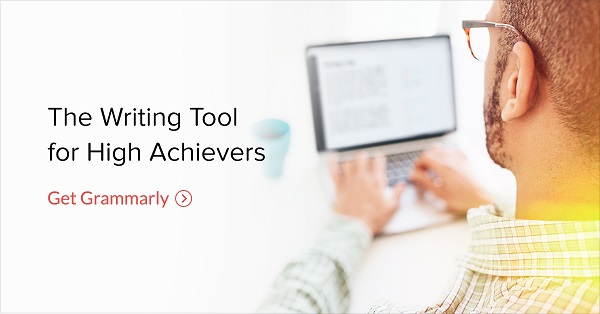 ---
DISCLAIMER: This content is for information purposes only. It is not intended to be investment advice. Readers should not consider statements made by the author(s) as formal recommendations and should consult their financial advisor before making any investment decisions. While the information provided is believed to be accurate, it may include errors or inaccuracies. The author(s) cannot be held liable for any actions taken as a result of reading this article.