Become a Better Investor Newsletter – 28 January 2023
Noteworthy this week
The world's 3rd richest man accused of running a scam
Have we reached peak China?
China's exports to the US set new records in 2022
What happens in the US matters for the rest of the world
There is value in disagreement
The world's 3rd richest man accused of running a scam: (in)Famous short-selling firm Hindenburg Research released their latest report claiming that the Indian conglomerate Adani Group has engaged in stock manipulation and accounting fraud. Click below and read the entire thread.
NEW FROM US:

Adani Group – How The World's 3rd Richest Man Is Pulling The Largest Con In Corporate Historyhttps://t.co/JkZFt60V7f

(1/x)

— Hindenburg Research (@HindenburgRes) January 25, 2023
Have we reached peak China?: The demographic trend seems to point towards that. Other reasons are that exports will weaken.
My answer to the question, have we reached peak China?: YES. From here demographics negative; mercantilist export growth engine will fade; Xi centralized government to fail in generating adequate domestic demand. https://t.co/FdMwSvhJqK

— Harald Malmgren (@Halsrethink) January 25, 2023
China's exports to the US set new records in 2022: China's exports to the US don't seem to have peaked yet. Given the tension between the countries and American talk about re-shoring, the statistic is a bit surprising. Though, re-shoring could push up wages and inflation.
Despite all the angst, I think it is going further up in the 2020s pic.twitter.com/HT6t4UasoJ

— Chris Bailey (@Financial_Orbit) January 26, 2023
What happens in the US matters for the rest of the world: Typically, a US recession means the world will follow. That's why much focus is spent on what's going on "over there."
Remember the last time the US went into a recession and the Rest of the Worlds developed and emerging markets experienced prosperity and growth?

Yea… pic.twitter.com/msoGosNXsx

— Santiago Capital (@SantiagoAuFund) January 26, 2023
There is value in disagreement: Just because you disagree with something doesn't mean you can't learn from it. I'd even go so far as to say that you should look for disagreement to understand potential flaws in your ideas or arguments. Click below and check the thread for some reading tips.
What is a piece of writing that you generally disagree with, but that you also think people should read?

— Lyn Alden (@LynAldenContact) January 25, 2023
---
Results from last week's poll

Join the world's toughest valuation training
The Valuation Master Class Boot Camp is a 6-week intensive company valuation boot camp for a successful career in finance.
---
Weekly market performance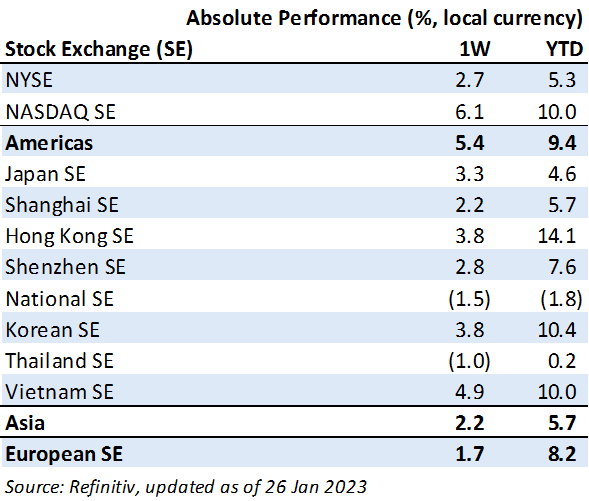 Click here to see more markets and periods.
---
Chart of the week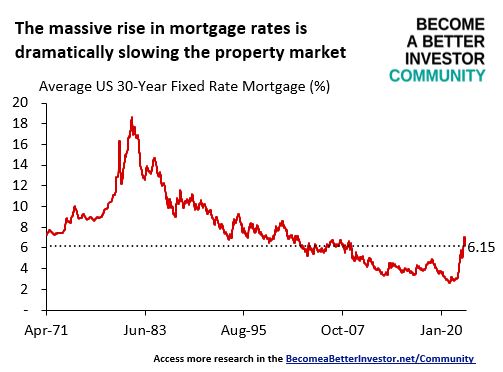 ---
Discussed in the Become a Better Investor Community this week
"What do you guys think? Recession or a soft landing?"
Join the Become a Better Investor Community today! You can cancel any time, and as a newsletter reader you get a massive discount when you use this coupon code: READER
---
Podcasts we listened to this week
Harris "Kuppy" Kupperman on Chuck Yates Needs a Job
"A PE Bro and a Hedge Fund Dude chat investing and the upcoming super cycles in uranium and oil."
---
Readings this week
On Inflecting Trends…
"I've previously detailed the bullish thesis for uranium. What I haven't spoken about is how strong the incremental data-points have been since then. When I first bought uranium in September of 2021, I saw a supply and demand imbalance, along with a mechanism to sequester uranium, furthering that imbalance. Since then, nearly every datapoint was unexpected and positive. Some of those datapoints were extreme in terms of how positive they were. Oddly, I think that investors have simply missed the magnitude of what's happening here. As a result, I'm going to spell it out as best as I can."
---
Book recommendation
I May Be Wrong: And Other Wisdoms from Life as a Forest Monk by Björn Natthiko Lindeblad
"It's not about religion. It's not about telling you how to live your life. It's not about taking on a new set of beliefs. Plain and simple, it's about how to relate to your own thoughts and emotions in a way that makes your life more enjoyable, more free, brighter, clearer and wiser.
We like to think we understand what's happening around us; that we can determine the path our life takes. But often, things don't go that way – in fact, they rarely do."
Audible is great; have you tried it? If not, click here to get 2 books for free.
---
Memes of the week
How to stop losing money in the stock market pic.twitter.com/VrfNHI7k6i

— Kenny Lay (Parody) (@EnronChairman) January 25, 2023
No one:

Literally no one:

"Fake meat was supposed to save the world"

🤡 🌍 pic.twitter.com/UOaaqfy12b

— Ramp Capital (@RampCapitalLLC) January 23, 2023
---
New My Worst Investment Ever episodes
ISMS 3: Will the US Have a Recession or a Soft Landing?
Never has the US gov't caused such a massive move in GDP. The question is, "which way is GDP going?" Will we see a recession or a soft landing?
Access the episode's show notes and resources
Ep644: David Siegel – Don't Reduce Climate Change to a Score
BIO: David Siegel is an entrepreneur who has started more than a dozen companies. He has written five books on technology and business, given more than 200 professional speeches worldwide, and was once a candidate to be the dean of Stanford business school.
STORY: David joins the podcast again, this time around discussing climate change.
LEARNING: It's wrong to reduce climate change to a score. We need a better alternative to the UN's Environment, Social, and Governance (ESG) movement.
Access the episode's show notes and resources
Ep643: Maxwell Nee – Never Get Too Attached to an Investment
BIO: Maxwell Nee is the Managing Partner of OENO Wine & Whisky Investment. He's a multi-award-winning entrepreneur making alternative investments in wine and whisky.
STORY: Maxwell bought an apartment in an off-plan contract and paid 45,000 Australian dollars as a downpayment. He was to pay the balance once the apartment was complete in about 36 months. Mid-project, he realized the deal was not worth it, so he pulled out of the contract and lost his downpayment.
LEARNING: Slow down and think about something before you commit. It's okay to walk away from a bad investment.
Access the episode's show notes and resources
---
Published on Become a Better Investor this week
Now that we understand Operational Definitions (see Part 12), it's time to figure out how to use them to get the improvements and results you want. Andrew and David talk about examples of useful Operational Definitions and how they can impact all aspects of education (and beyond!).
Listen to How to Start Setting Operational Definitions: Deming in Education with David P. Langford (Part 13)
In a recent LinkedIn post, Campbell Harvey outlined why his yield curve inversion theory, which has a perfect record of predicting recessions, may no longer work. He concludes that we may not get a recession in 2023.
Read ISMS 2: The Man Behind the Most Successful Recession Indicator Questions It
Anhui Gujing Distillery Company Limited (000596 SZ): Profitable Growth rank of 2 was same compared to the prior period's 2nd rank. This is World Class performance compared to 640 large Cons. Staples companies worldwide.
Read Anhui Gujing Distillery – World Class Benchmarking
Thai Vegetable Oil Public Company Limited (TVO TB): Profitable Growth rank of 1 was same compared to the prior period's 1st rank. This is World Class performance compared to 640 large Cons. Staples companies worldwide.
Read Thai Vegetable Oil – World Class Benchmarking
PT Mitra Adiperkasa Tbk (MAPI IJ): Profitable Growth rank of 1 was up compared to the prior period's 7th rank. This is World Class performance compared to 1,080 large Cons. Disc. companies worldwide.
Read Mitra Adiperkasa – World Class Benchmarking
---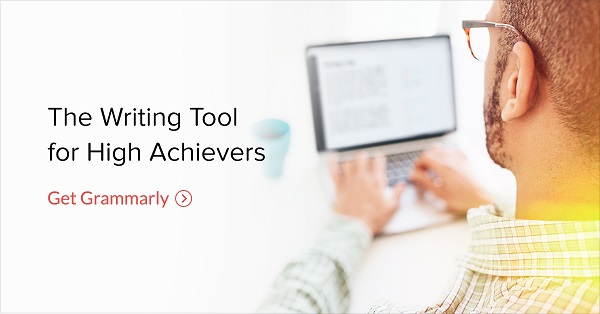 ---
DISCLAIMER: This content is for information purposes only. It is not intended to be investment advice. Readers should not consider statements made by the author(s) as formal recommendations and should consult their financial advisor before making any investment decisions. While the information provided is believed to be accurate, it may include errors or inaccuracies. The author(s) cannot be held liable for any actions taken as a result of reading this article.