Weak Margin at Korean Logistics Giant
Watch the video with Andrew Stotz or read a summary of the World Class Benchmarking on CJ Korea Express Corp.
---
---
Background
CJ Korea Express Corp is the biggest cargo delivery, logistics and courier company in Korea ranked by volume and revenue, with about 40% market share. It has a much lower domestic cost base due to scale merits.
With continuing M&A, international services are now a quarter of revenue, 36% of which comes from its Chinese subsidiary.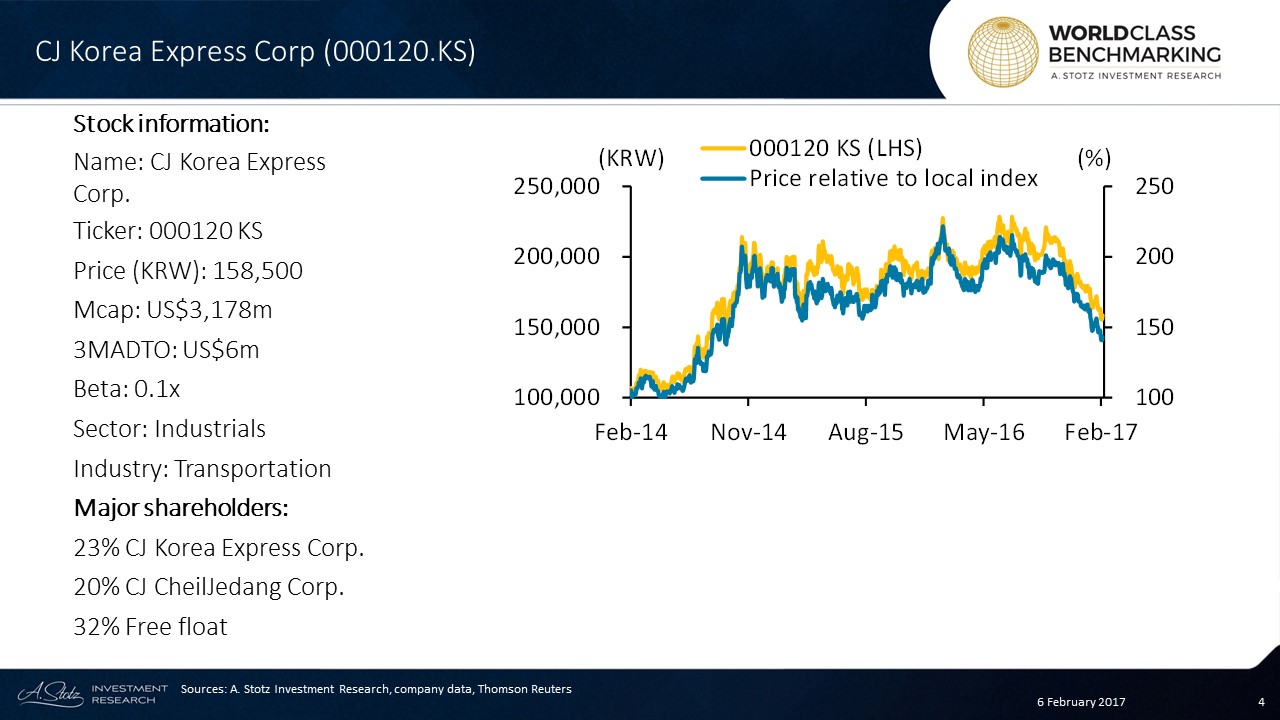 Business Description
CJ Korex's biggest division is contract logistics, which accounts for 40% of sales.
The company is constructing what should become the largest delivery hub in Asia. This will allow parcel delivery capacity to rise from 4.4m boxes/day to 6.0m, greatly improving efficiency and lowering costs.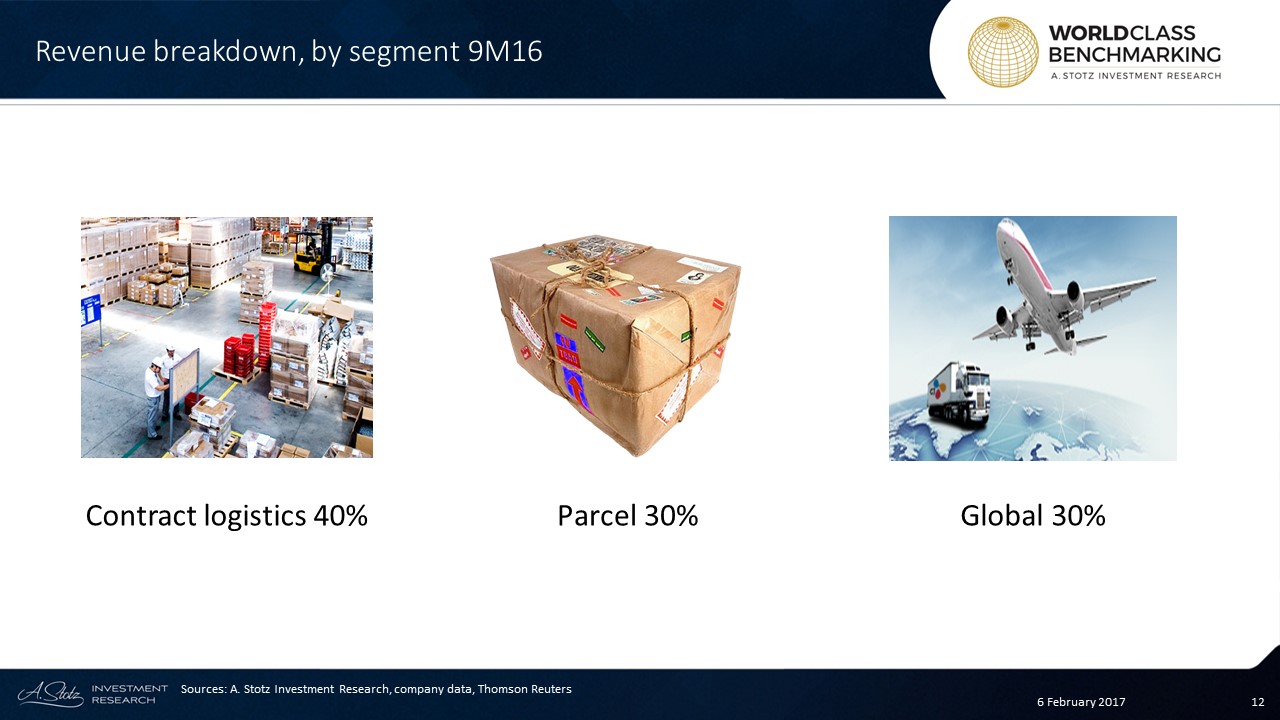 Courier delivery, which accounts for one third of sales, is a very competitive industry in Korea, but thanks to CJ Korex's much higher volumes, it retains a dominant market share.
The global division, which represents just more than a quarter of sales, has been boosted by overseas M&A, and the company targets more such deals in future, especially in Southeast Asia.
Its Chinese subsidiary is continuing to show very robust growth. Going forward, CJ Korex should be well positioned to boost its parcel service fees in keeping with its offering of high-quality services.
Leadership
When it comes to Korean chaebols the leadership structure may differ from what you're used to in other countries.
As an example, the only person referred to as chairman is the chairman of the mother company of the group. In this case, chairman Kyung-Shik Sohn of CJ Corporation. Other boards of the group companies many times only have vice chairmen.
For CJ Korex, we'll look at its two Co-CEOs.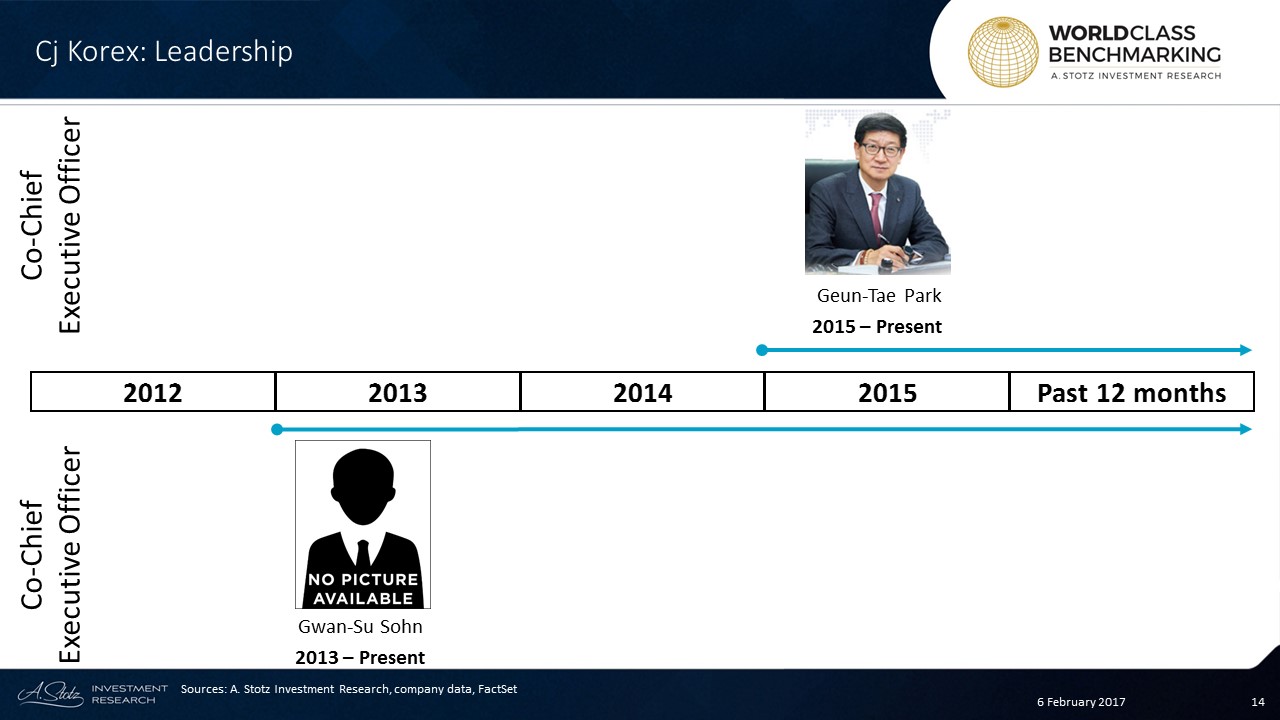 Gwan-Su Sohn is not a very public figure, as we were not able to find a picture of him online. (Maybe someone of our Korean readers could help us find it?). Guen-Tae Park
Geun-Tae Park, on the other hand, is seen more in the media and is the one having the public role of the company. Mr. Park graduated from Yonsei University in 1977 and spent decades in China for Daewoo after that. In addition to his position at CJ Korex, he is also the advisor of The People's Government of Jilin Province and the Honorary Governor of South Korea's Gangwon Province.
World Class Benchmarking
Profitable Growth has been stably weak at CJ Korex. The company ranks in the bottom 30% of 1,410 large Industrials companies globally.
Profitability is the main weakness and has been ranked in the 8th decile since 2014. Growth has been volatile but improved to #3 in the past 12 months.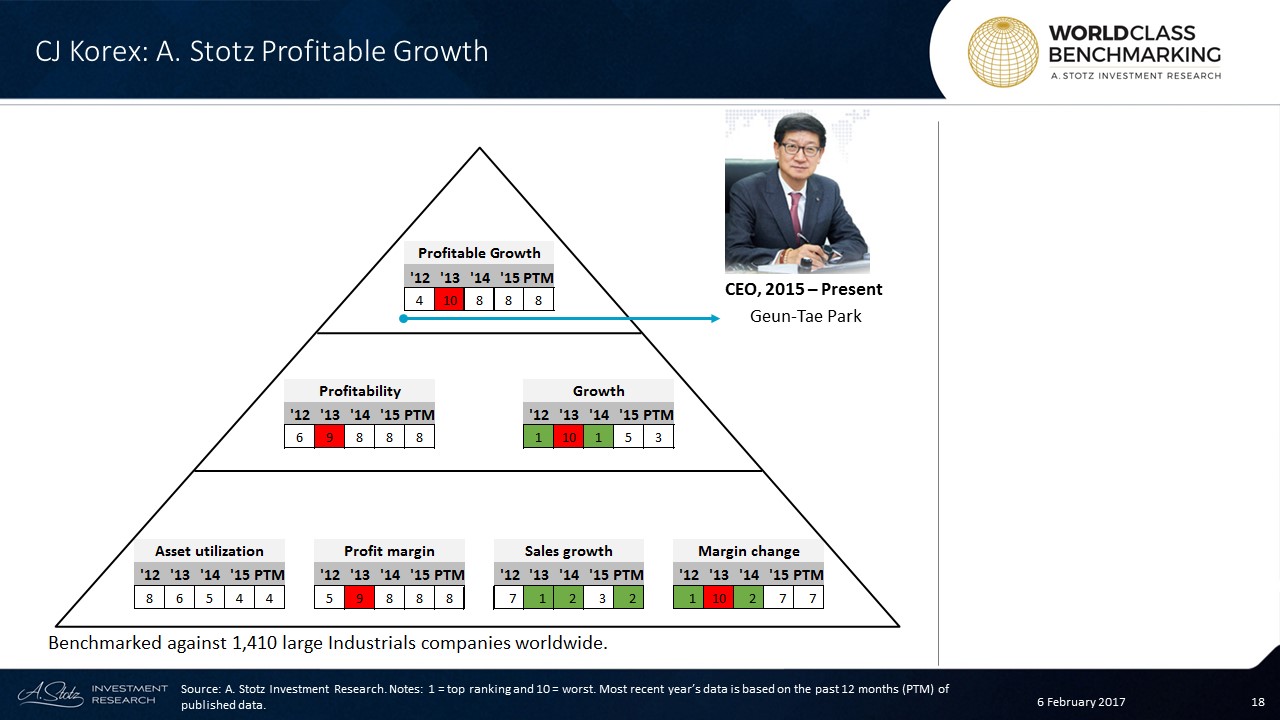 Profit margin has been the main drag on Profitability. Sales growth has been strong but Margin change weak, hence, margin is what drags on Growth as well.
---
Have you ever used services from CJ Korex?
If you like our research, share it with your friends.
---
DISCLAIMER: This content is for information purposes only. It is not intended to be investment advice. Readers should not consider statements made by the author(s) as formal recommendations and should consult their financial advisor before making any investment decisions. While the information provided is believed to be accurate, it may include errors or inaccuracies. The author(s) cannot be held liable for any actions taken as a result of reading this article.