Indonesia's No. 1 Phone Operator Shows Strong Profitability
Watch the video with Andrew Stotz or read a summary of the World Class Benchmarking on Telekomunikasi Indonesia.
---
---
Background
PT Telekomunikasi Indonesia Tbk is a state-owned telecommunications company providing fixed-phone, mobile-communication, Internet and data services, as well as interconnection services. The company's clients range from individuals to mid-sized and large corporations.
It provides services to more than 210m clients in Indonesia.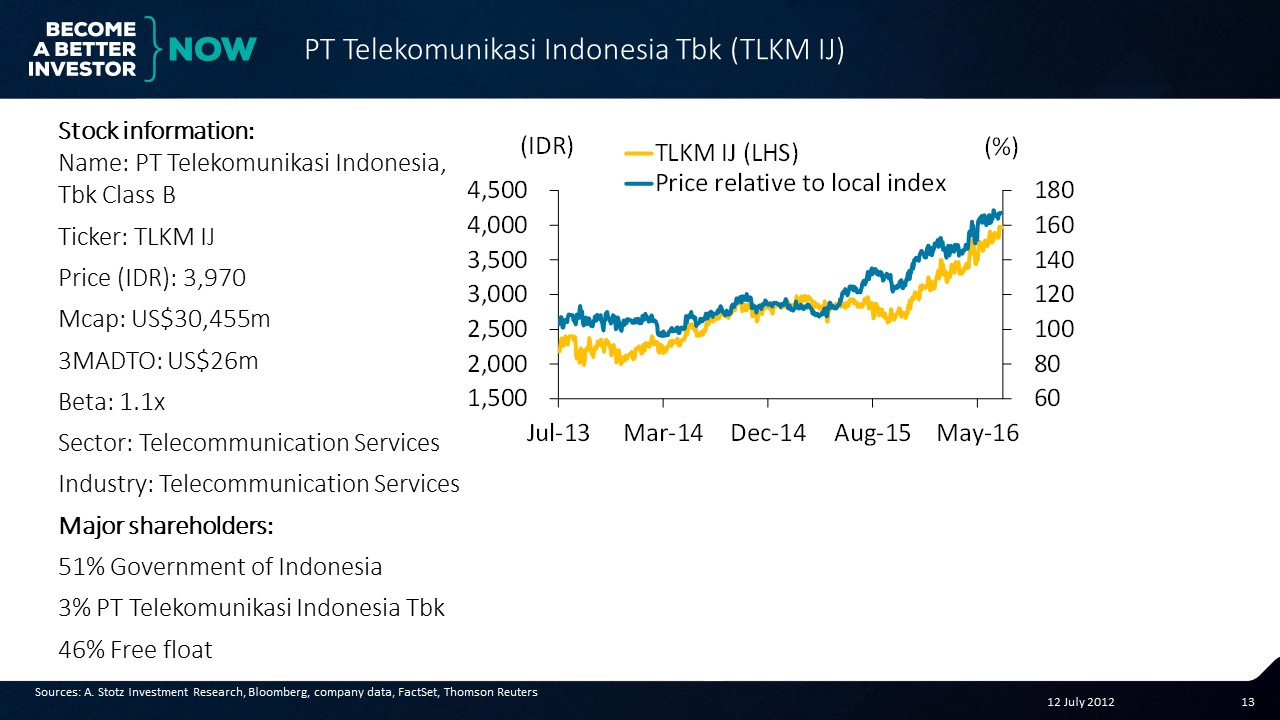 Business Description
TLKM is 53% owned by the Indonesian government and has a near-monopoly in fixed-line phone services domestically. The company operates primarily in mobile, fixed and interconnection services.
Its Data and Internet services provided are both mobile and fixed. These include services sold under the Indihome brand (previously Speedy), which offers an optical fiber network (cable Internet) and Wi-Fi.
Broadband download speed plans range from 384Kbps to 100Mbps, and subscribers number grew 38% in 2015 to more than 45m.
Cellular voice services are provided by Telkomsel, which is 65% owned by TLKM. Telkomsel is the largest Indonesian mobile operator and sets its service prices depending on the region.
The most popular types of phones sold with service throughout TLKM's distribution channels are cheap units that cost less than US$100. Interconnection services are offered in the form of agreements enabling other telecommunications companies to use TLKM's network.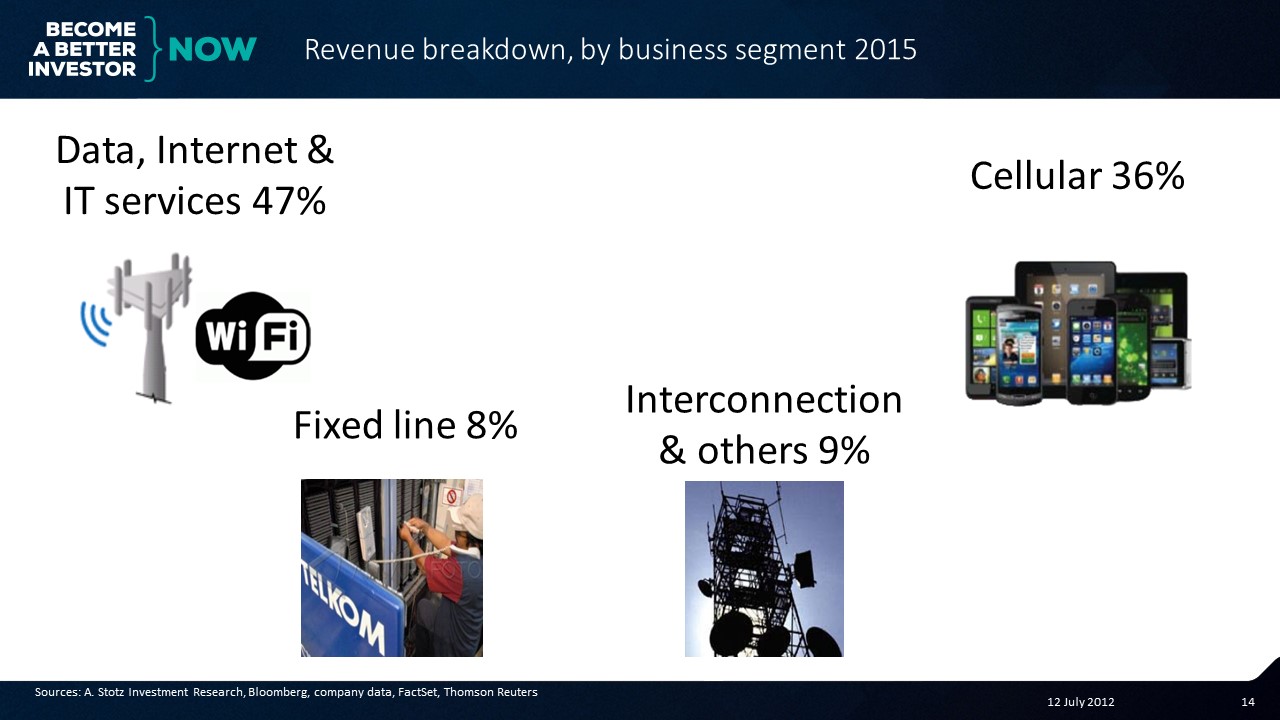 World Class Benchmarking
Profitable Growth improved to #2 in the past 12 months. The rank has been steady in the top-three deciles. This means TLKM ranks better than 112 of 140 large Telecom companies globally.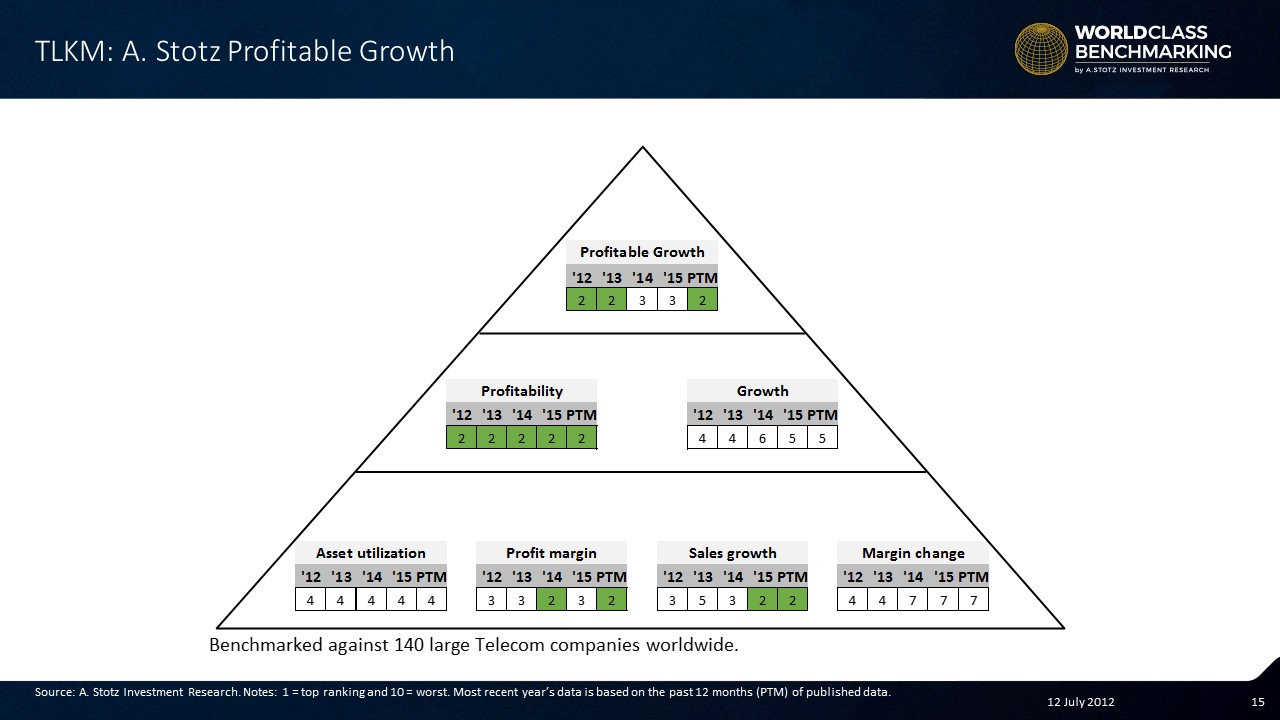 Profitability remained its #2 rank, where it has remained since 2012. Growth maintained its #5 rank and is where the company would need to focus to improve its Profitable Growth rank.
Profit margin improved to #2 from #3. Sales growth remained high and ranked #2.
Margin change also continued its poor rank, hence Growth improvements would likely come from improved margin.
---
Do YOU want to see the Profitable Growth rank for a company in YOUR portfolio?
Leave a comment below and we'll post it if we have it.
---
DISCLAIMER: This content is for information purposes only. It is not intended to be investment advice. Readers should not consider statements made by the author(s) as formal recommendations and should consult their financial advisor before making any investment decisions. While the information provided is believed to be accurate, it may include errors or inaccuracies. The author(s) cannot be held liable for any actions taken as a result of reading this article.