Fine Profitable Growth at LOTTE Fine Chemical
Background
LOTTE Fine Chemical Company Limited is a Korea-based supplier of fine chemicals, general chemicals, and electronic materials.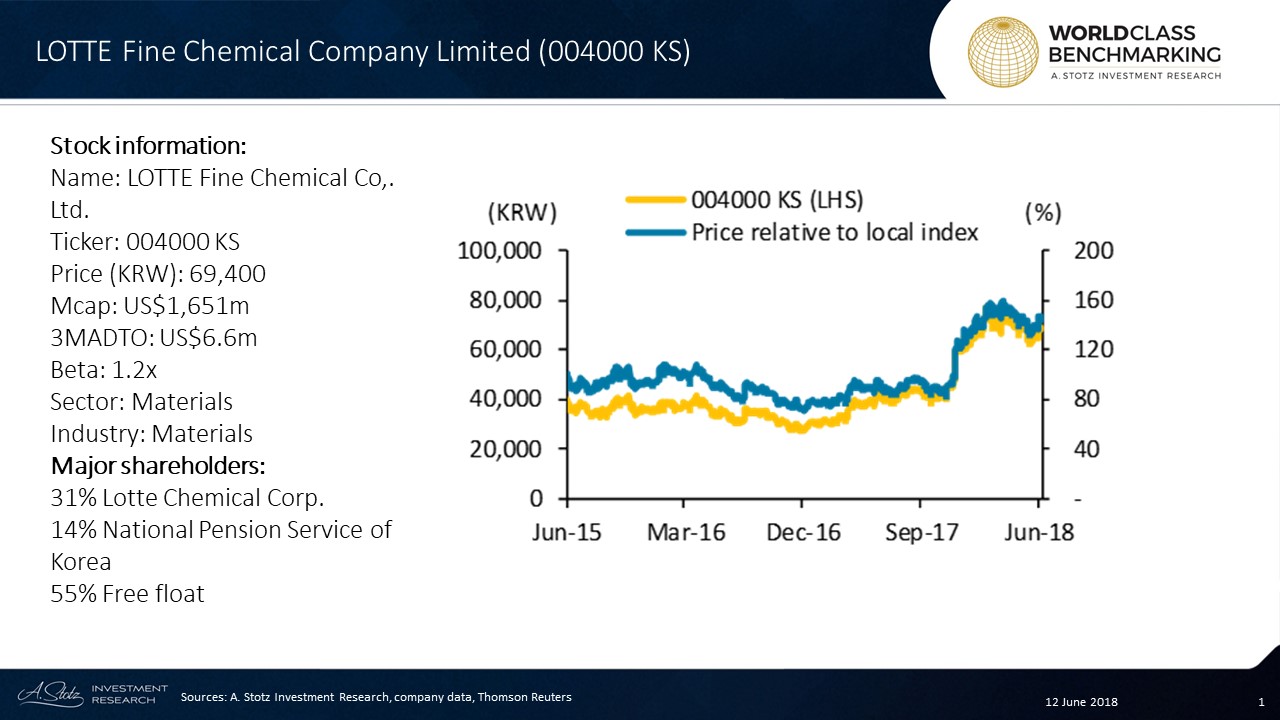 Established in 1964, it has developed brands such as MECELLOSE, HECELLOSE, AnyCoat and AnyAddy which are supplied to a variety of industries in over 100 counties worldwide.
Business Description
LFC was formerly known as Samsung Fine Chemicals before it was acquired in 2016 by the LOTTE group.
The company produces chlorine products, ammonia and general chemicals for uses in a wide range of industries. Recent force majeure announcement on vinyl acetate monomer from Dow Chemical due to shortages in the input acetic acid signals a tightened supply, which should support prices for the two chemicals.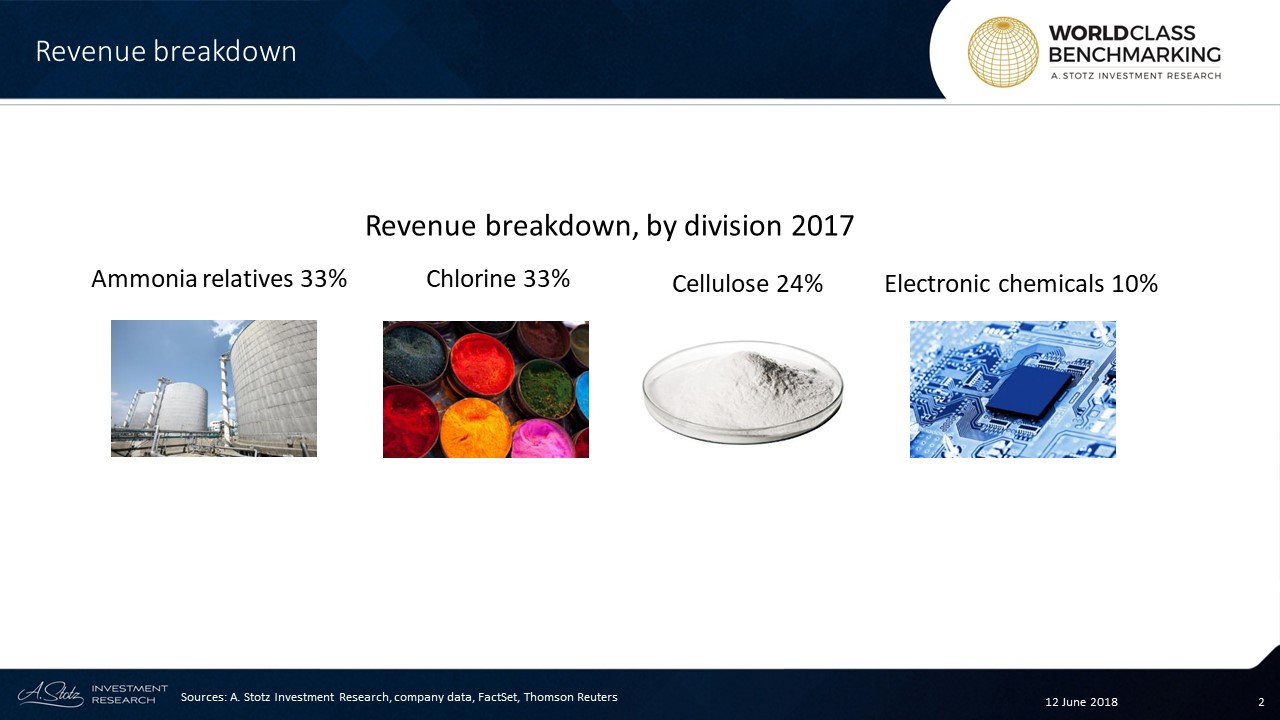 Cellulose products possess thickening, water holding and lubricative capabilities which are utilized in fields of construction, paint, medicine and other household applications. This segment holds most of LFC's branded products including MECELLOSE, HECELLOSE and AnyCoat with dedicated plants for each brand.
LFC's electronic chemical products include TMAC, a material used in semiconductors and polymerized toner used in color laser printers. Its toners are customized for compatibility with HP's (HPE US) laser printer, a product with steady market share growth and an approaching planned.
Leadership
Hong-Yul Lee has served as the CEO of LOTTE Fine Chemical since 2017. Prior to this position, he was a senior managing director and director of production at LFC. Lee graduated from Pusan University in Mechanical Engineering, Korea.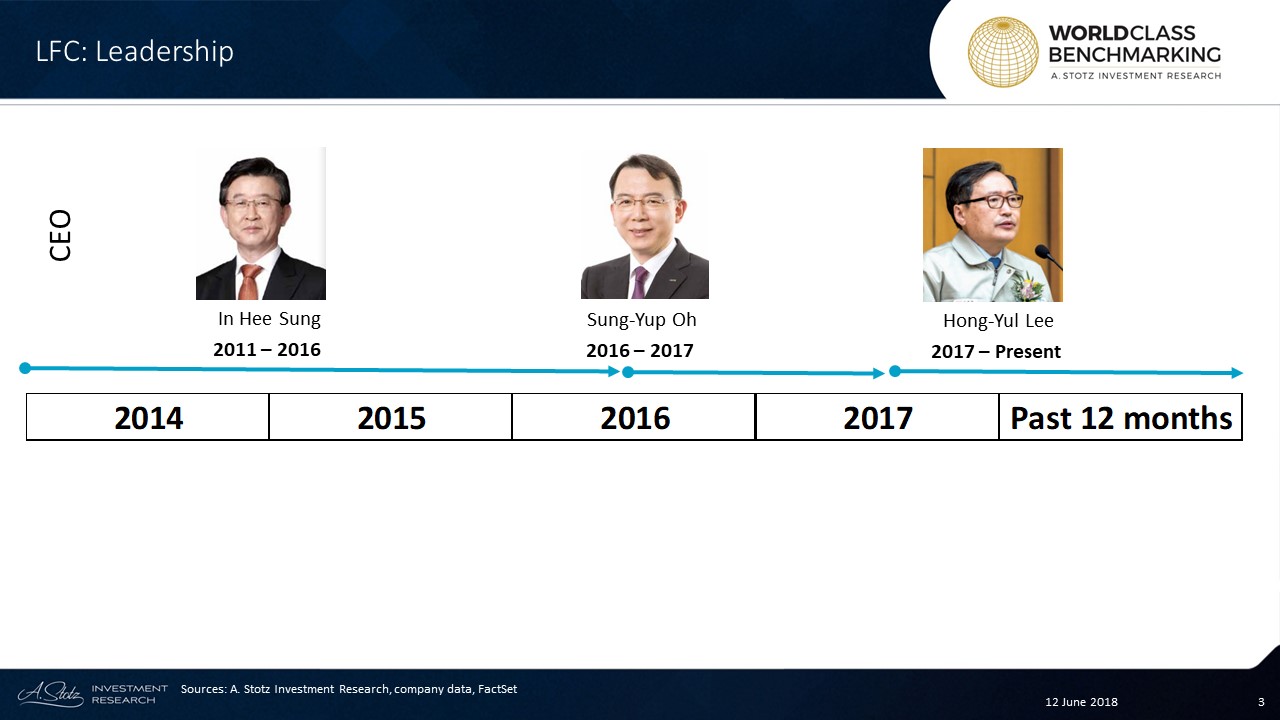 World Class Benchmarking
In the past 12 months, Profitable Growth improved to #3 from #5 which ranked LOTTE Fine Chemical among the top 249 out of 830 large Materials companies worldwide.
Profitability improved to #3 from #5 in the past 12 months as well. Growth saw a dip to #10 in 2016 but has recovered since and ranked at #2 in the most recent period.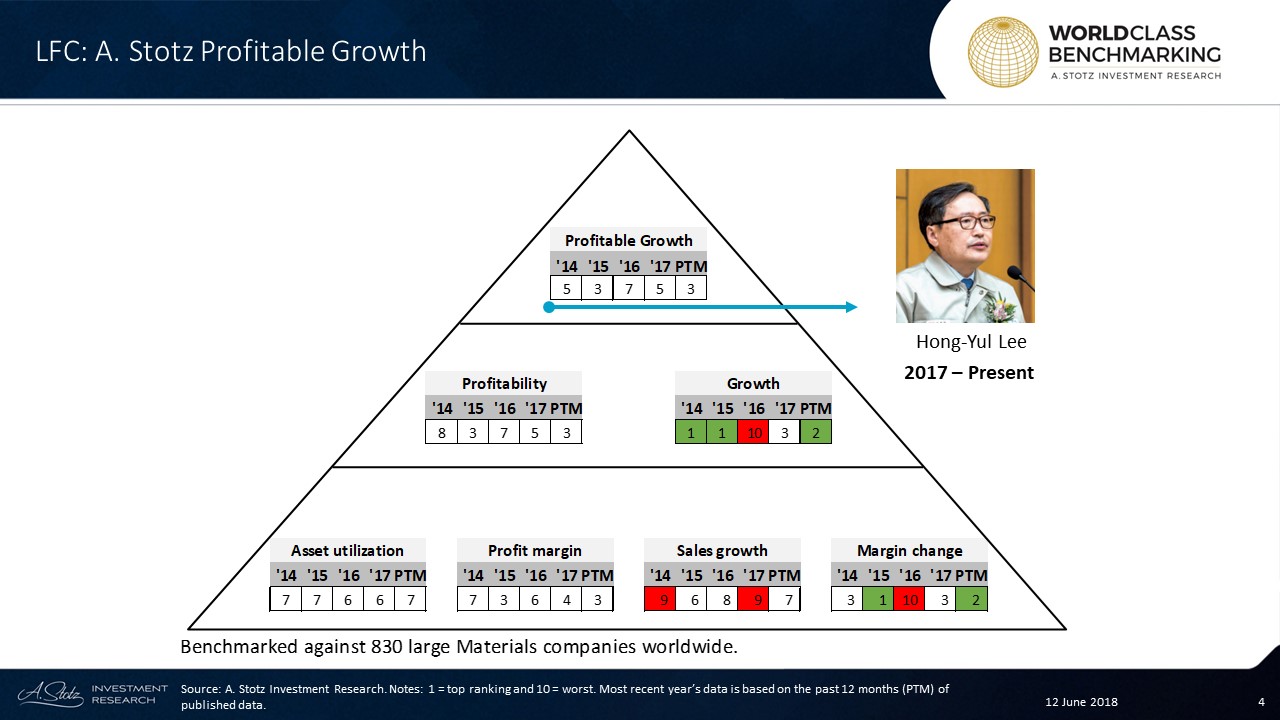 Asset utilization constantly stays around  #6 and #7 while Profit margin gradually improves over time and now in the top three in the benchmark.
Sales growth has been poor over the years and ranked at #7 in the most recent period. Margin change has ranked in the top-three for the whole time period with the exception of the dip to #10 in 2016.
---
What're your thoughts on LOTTE Fine Chemical?
If you like our research, share it with your friends.
---
DISCLAIMER: This content is for information purposes only. It is not intended to be investment advice. Readers should not consider statements made by the author(s) as formal recommendations and should consult their financial advisor before making any investment decisions. While the information provided is believed to be accurate, it may include errors or inaccuracies. The author(s) cannot be held liable for any actions taken as a result of reading this article.