Clothing the World with Shenzhou International Group
Watch the video with Andrew Stotz or read a summary of the World Class Benchmarking on Shenzhou International Group Holdings Limited.
---
---
Background
Shenzhou International Group Holdings Limited is the largest vertically integrated knitwear manufacturer in China, producing high-end apparel for brands such as Adidas, Puma, Uniqlo on an OEM basis. In fact, it wouldn't be odd if you were wearing clothing right now that was made in one of their factories.
Its biggest customers are located domestically in China, Japan, and the US, but their clientele really constitutes the entire world. No kidding!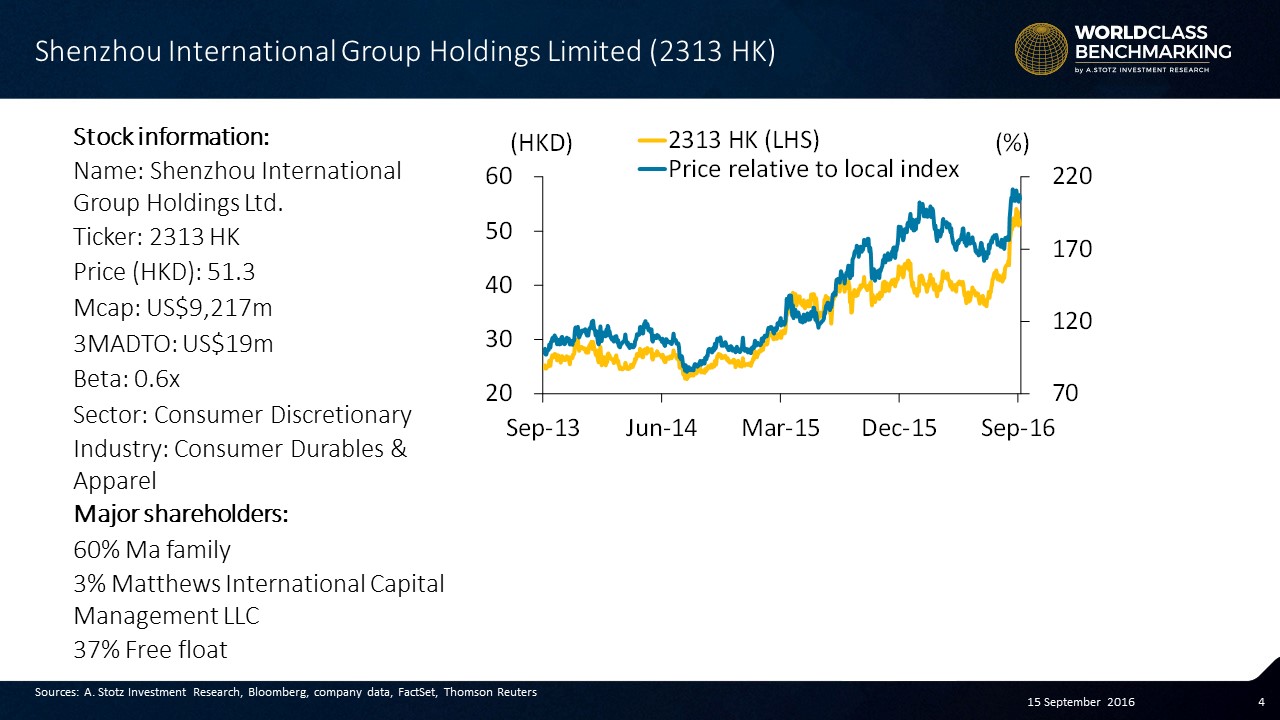 Business Description
Shenzhou employs more than 67,000 staff and can produce more than 270 million pieces of knitwear per year, including jackets, vests, pants, trousers, tops, T-shirts, dresses and lingerie. Its production facilities are located in Quzhou and Anqing in China, as well as in Cambodia and Vietnam.
Shenzhou continues expanding the capacity of its production line in Vietnam. The current capacity is around 100 tonnes per day, but the company is planning to reach 200 tonnes by the end of 2017.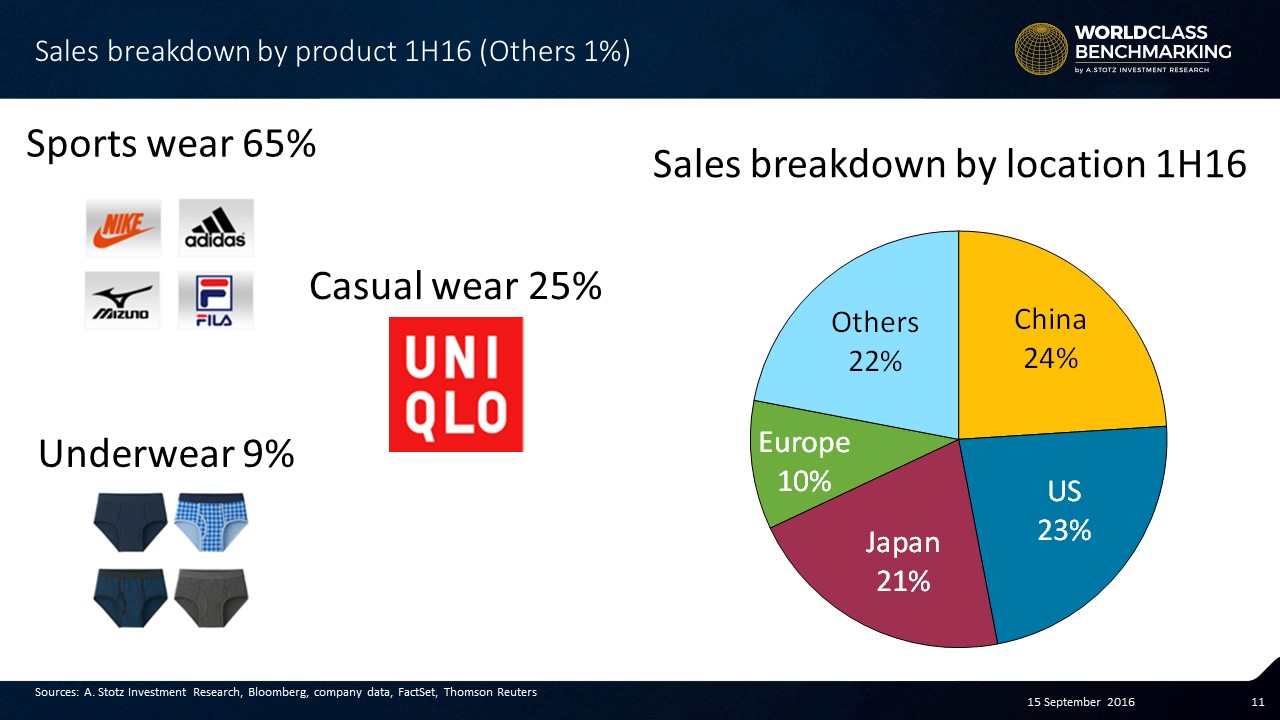 The group also manages its own 47 retail stores in cities on the Yangtze River Delta region under the "Maxwin" name. The company has disposed of 49% of the retail stores business  in order to focus on its core arm, which is knitwear production.
Leadership
Chairman Jianrong Ma, at just 44, is Executive Director, Chairman of the company and has already served in this capacity for over a decade. He is responsible for the overall business development strategy and has over 28 years of experience in the textile industry.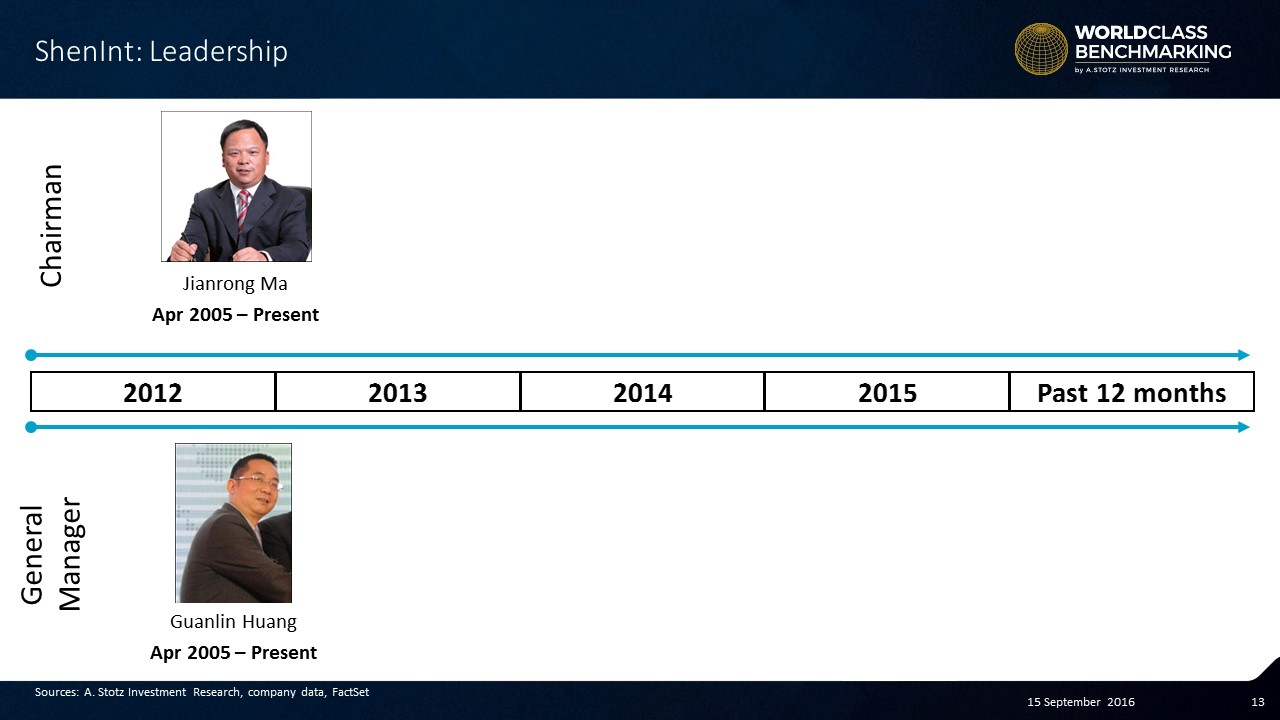 Guanlin Huang is the General Manager of the Shenzhou International. He is responsible for the daily operations of the group, including production, sales and marketing. He has over 21 years of experience in the textile industry.
World Class Benchmarking
Shenzhou International Group's Profitable Growth metric is among the best in the world and has been for five years in a row.
Based on our analysis, the company ranks among the best 122 of 1,220 large consumer discretionary companies.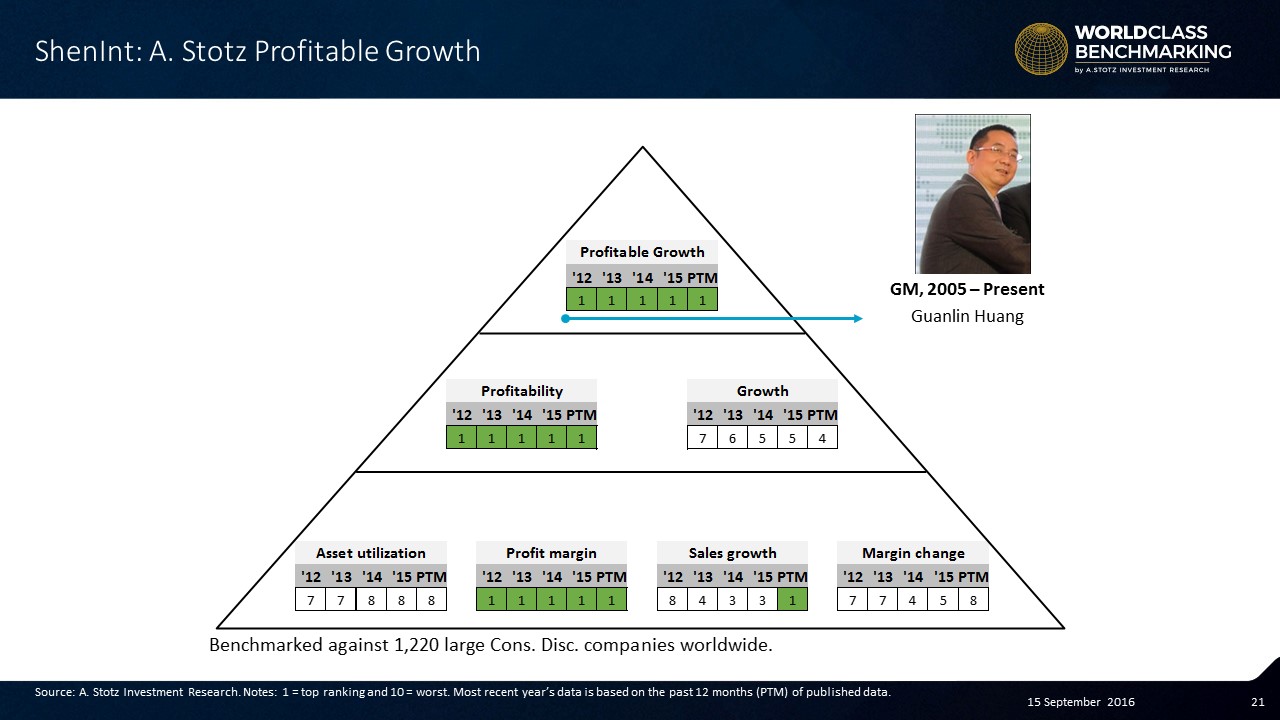 Much of the aforementioned high overall ranking is due to its Profitability numbers, while the Growth side has improved to above average but remains more comparable to other industry players.
Sales Growth has been the main reason for the improvement in Growth, rising from the #8 to the #1 position since 2012.
---
Do YOU invest in the China? Why / Why not?
If you like our research, please share with your friends.
---
DISCLAIMER: This content is for information purposes only. It is not intended to be investment advice. Readers should not consider statements made by the author(s) as formal recommendations and should consult their financial advisor before making any investment decisions. While the information provided is believed to be accurate, it may include errors or inaccuracies. The author(s) cannot be held liable for any actions taken as a result of reading this article.