Business DNA: Building a Global Mega Brand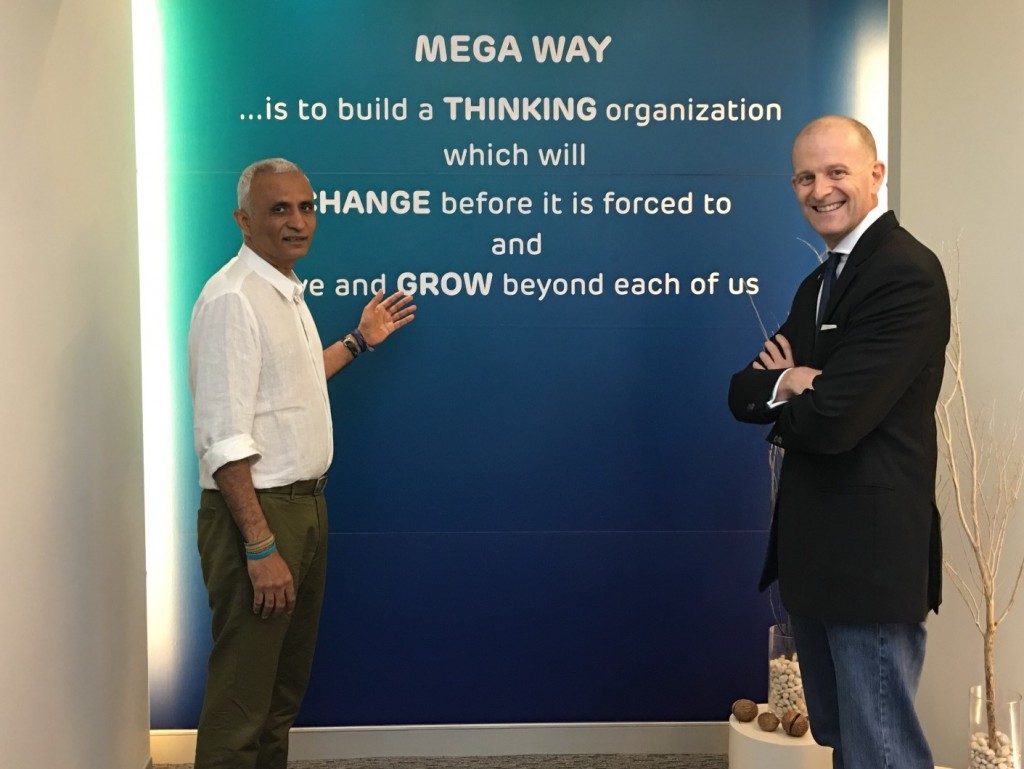 After earning his MBA in the US, Vivek Dhawan joined Medicap, a producer of soft pharmaceutical capsules in Thailand, in 1986. The company later became Mega Lifesciences after it began to branch out into self-branding products in the mid- 1990s. In 1992, Medicap became the only Thai company that had Australian TGA approval, which is the FDA of Australia. Our plant was approved in 1992. Since then Mr. Dhawan has built a large, publicly-listed company that is the number one supplement maker in both Thailand and Myanmar.
Mega has offices in more than 30 developing countries where it distributes under various local brands. It is present in many of the former Soviet states in central Asia known as the Commonwealth of Independent States, several states in Sub-Saharan Africa and Southeast Asia.
Mega is in the consumer health arena with products like pain killers that are also sold in pharmacies and prescribed by doctors, Mr. Dhawan has plans to expand the company in the health foods sector.
But Mr. Dhawan's journey all started in one failing capsule factory in 1986.
Company DNA: Mega Lifesciences
The focus of this interview was to try to understand the company's DNA. Now that we had a little bit of a background on the company, we wanted to drill down to find the unique essence of what differentiates Mega Lifesciences from its competitors.
Explain how you got involved with Mega Lifesciences?
VD: So we came back to Thailand in 1986, and I had this chance with this small facility with two machines and ten people trying to make soft capsules. That was when it was called Medicap.
So I went there and started my life in the plant. The owners left us alone. The only thing I could do was improve it, and the owners gave me all the independence I wanted. There was the freedom to try and build up something that currently wasn't working. The plant was hardly able to produce great capsules and hardly had any customers.
It was not doing well. It was losing money. The share capital was wiped out. There was hardly any production.
At the time, the German and Australian capsule suppliers were making us look bad. So, first things first: Make good capsules. Don't cut corners. Don't focus on just saving money. Inspect and reject 50% and then sell the 50% that are good. By doing this, the customer will feel that we make good capsules.
And then I had to convince our customers that we were serious and now had a good product. At first they laughed, but then when they saw the new capsules, our business started to get better little by little.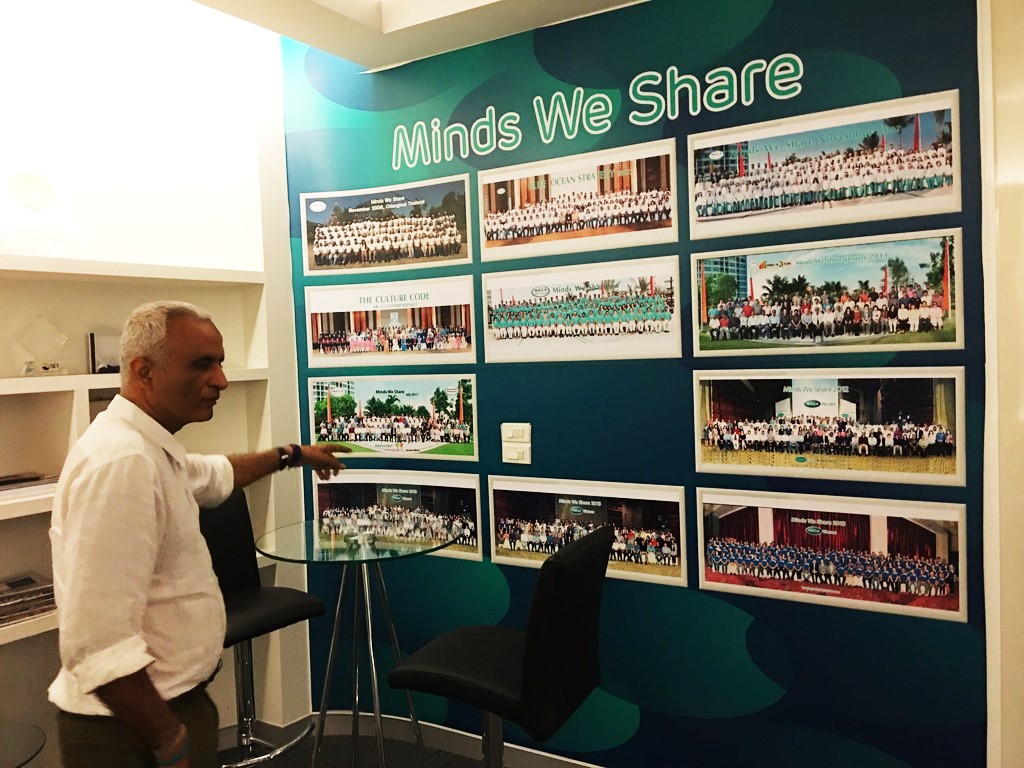 Can you give us a clear description of your business as it is today?
VD: As you look at Mega today, we actually became a branded company selling our own brands of vitamin and mineral supplements. In Thailand, we are today one of the largest supplement brands in the country.
We have two businesses. Today, within Mega Lifesciences, we have Mega We Care, our branded business that we market to the retail pharmacies, to the doctors. We also offer a whole range of pharmaceuticals such as medicinal supplements, over-the-counter drugs and prescription drugs.
And for distribution under Mega Lifesciences Public Company Limited, we have a division called Maxxcare. That's our distribution business which does physical logistics as well as services of all kinds—marketing for other brands
What market need or niche does Mega Lifesciences fulfill?
VD: We started this second distribution business in Myanmar and Vietnam at about the same time in '94 and '95. We built a model of warehousing, delivery and storage. And we also built our own software.
And especially in those markets, when you go early, it's not about logistics. It's about marketing and sales. It's about the complete service.
So we are a complete marketing, sales and distribution house. And we did that with partner companies who grew with us, and a lot of them still continue to work with us.
Leader DNA: Vivek Dhawan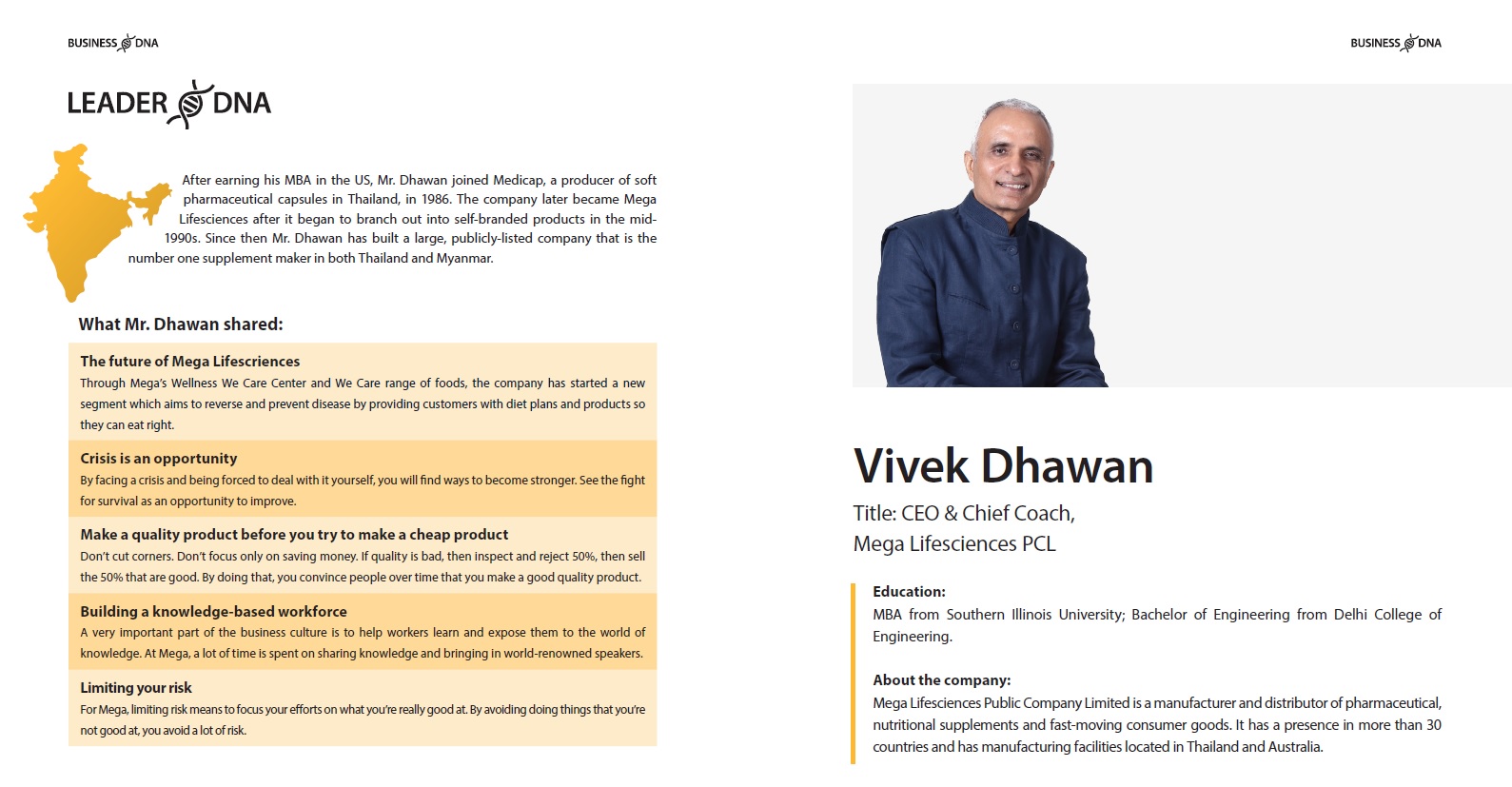 Can you share what motivates you and gives you inspiration during difficult times?
VD: There are things that happen that are beyond your control.
We have an office in Yemen, and the place was bombed out. I had four people living there. I had to find ways to get them out of the country. How to get my people out was very harrowing for me. It bothered me a lot.
We lost some money there. But today we have people in Yemen who still import and sell for us. That's the kind of love and affection we have within the countries where we are.
I have a different view on risks. I only take risks in an arena that I understand well. So the risk that's taken in the area I know is only going to be so high.
What is something that people don't understand about your business that you would like to explain?
VD: This brand building takes time. People understand that this is a long-term, sustainable business. But the markets are different, they go up and come down.
Generally, I think we don't have a huge 30% dip in sales in any one year. That doesn't happen. But it's not growing at 20%. It's growing at 5% to 7%.
Can you tell a story of your biggest mistake and how you faced it?
VD: We entered the Indian market many years ago, and we thought we'd start a local brand. We started in Delhi.
We had a partner there, and we opened our own office to launch our Indian brand with the assumption that we would slowly move into other parts of India.
But after getting in there and spending one, two, three years, we realized that India was a tough market. The model that we had in place was not the right model. After a while, we realized we should get out of India. It wasn't for us.
That was a business challenge that we went into and realized that maybe we didn't do enough homework to understand that we were competing against Indian companies with 5,000 medical reps across the country. We were competing against companies who could produce everything locally. We were competing against people who make very low margins.
Key Takeaways
The future of Mega Lifesciences – Through Mega's Wellness We Care Center and We Care range of foods, the company has started a new segment which aims to reverse and prevent disease by providing customers with diet plans and products so they can eat right.
Crisis is an opportunity – By facing a crisis and being forced to deal with it yourself, you will find ways to become stronger. See the fight for survival as an opportunity to improve.
Make a quality product before you try to make a cheap product – Don't cut corners. Don't focus only on saving money. If quality is bad, then inspect and reject 50%, then sell the 50% that are good. By doing that, you convince people over time that you make a good quality product.
Build a knowledge-based workforce – A very important part of the business culture is to help workers learn and expose them to the world of knowledge. At Mega, a lot of time is spent on sharing knowledge and bringing in world-renowned speakers.
Limit your risk – For Mega, limiting risk means to focus your efforts on what you're really good at. By avoiding doing things that you're not good at, you avoid a lot of risk.
Learn more about how Mr. Dhawan built a successful career and company on fundamental principles you can put to work in your professional life today!
---
What do you think about Mr. Dhawan's Leader DNA?
Feel free to share this article with your friends.
---
DISCLAIMER: This content is for information purposes only. It is not intended to be investment advice. Readers should not consider statements made by the author(s) as formal recommendations and should consult their financial advisor before making any investment decisions. While the information provided is believed to be accurate, it may include errors or inaccuracies. The author(s) cannot be held liable for any actions taken as a result of reading this article.