Become a Better Investor Newsletter – 4 February 2023
Noteworthy this week
We've heard about the soft landing before
The US Treasury forecasts an explosion in public debt
US equity risk premium is at a decade low
Green energy produces much toxic waste
The woke green movement is a sect
We've heard about the soft landing before: The Fed and banks predicted a soft landing before the massive crash in 2007-2008. This is just a reminder that even when a soft landing seems likely, it can change rapidly. Also, economists suck at forecasting 😊
In late 2007, the Fed and major US banks were predicting a soft landing. pic.twitter.com/o94TVxmLnC

— Alf (@MacroAlf) January 29, 2023
The US Treasury forecasts an explosion in public debt: My tweet reply was, "Nothing to worry about. I'm sure they put this out to get everybody comfortable with where they are taking us. After that, it's off to the races. Everyone will blindly follow."
The U.S. Treasury Department actually published this. pic.twitter.com/OxycXKF03B

— Lyn Alden (@LynAldenContact) January 31, 2023
US equity risk premium is at a decade low: The return on stocks, measured as earnings yield, is just slightly above the risk-free rate. Hence, you don't get very well compensated for taking on risk.
Worth noting that this is THE worst implied risk compensation in equities since 2007 pic.twitter.com/15PuUxmXRe

— AndreasStenoLarsen (@AndreasSteno) January 31, 2023
Green energy produces much toxic waste: Metals and minerals used in green energy applications leave massive amounts of toxic waste when mined. It's worth recognizing the whole supply chain and improving in all stages.
How do we make #GreenEnergy without sulphuric acid? Answer, we can't. Congo miners import about 3 million tons of sulphuric acid a year. Acid accounts for 16% of operating costs. Securing just 1 ton of rare earth elements produces 2,000 tons of toxic, radioactive waste. Green? pic.twitter.com/z2BqunBDfY

— John Lee Pettimore (@JohnLeePettim13) January 29, 2023
The woke green movement is a sect: "hey use performative deprivation and obedience to cement belief in place through a process of cognitive dissonance." Click below and read the thread for some psychological explanations for the wokeness.
the modern green movement is mostly a luddite evangelical sect seeking to atone for some imagined fall from paradise through self-mortification and faux asceticism

they use performative deprivation and obedience to cement belief in place through a process of cognitive dissonance pic.twitter.com/MF70yOndlX

— el gato malo (@boriquagato) January 29, 2023
---
Join the world's toughest valuation training
The Valuation Master Class Boot Camp is a 6-week intensive company valuation boot camp for a successful career in finance.
---
Weekly market performance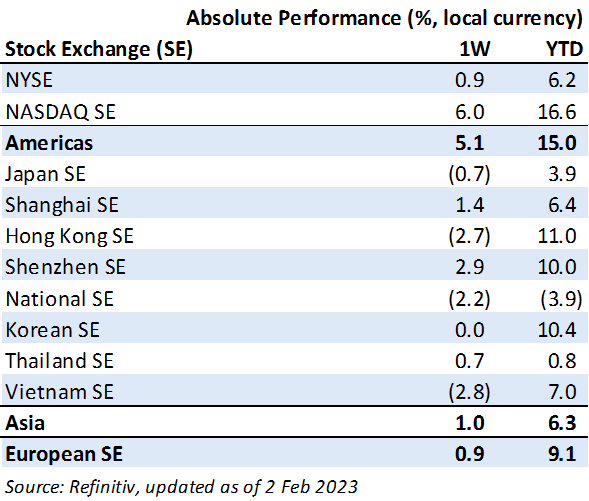 Click here to see more markets and periods.
---
Chart of the week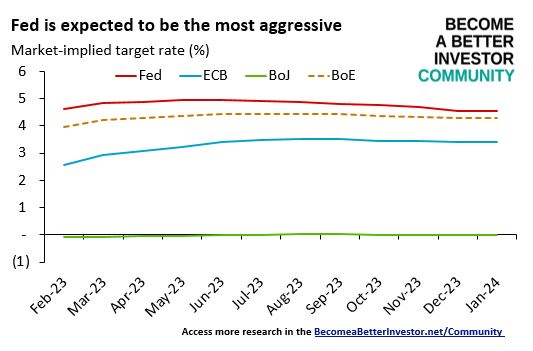 ---
Discussed in the Become a Better Investor Community this week
"We have been working on a project to create some reference books for members. Things we update monthly to help members stay on top of things like inflation, interest rates, currencies, profitability, growth, valuation, etc. This is the first first first draft of the interest rate one. The final one will be much longer (remember it will be a reference book)….But i will always have my research conclusions in the front."
Join the Become a Better Investor Community today! You can cancel any time, and as a newsletter reader you get a massive discount when you use this coupon code: READER
---
Podcasts we listened to this week
Talking Billions – Guy Spier | The Education of a Value Investor & More
"Today, you'll hear about:  1) Guy's family history, and how it shaped him, and his investment philosophy. 2) The risk of losing it all. 3) Skiing and investing, it's not the fastest skier that wins, and the one who doesn't get injured. 4) The challenges & opportunities of managing your own family money, and other people's money. 5) Investing is like planting vineyards: "not all vintages will be fantastic, but we will have wine to drink"  6) Creating the right physical, geographic and social environment to flourish as an investor. 7) The right and the wrong, and ethics in the investment business. 8) Success is not a number.  9) As a bonus, we talk about flying small planes, and what it taught both of us about investing."
---
Readings this week
Has Unilever's "obsession" with purpose gone too far?
H/t to our good friend.
"This week, Terry Smith, one of Unilever's top investors who controls the £28.9bn Fundsmith Equity Fund, wrote an open letter criticising the organisation's apparent obsession with Purpose. He detailed that the multinational consumer goods company is 'obsessed with publicly displaying sustainability credentials at the expense of focusing on the fundamentals of the business.'"
---
Book recommendation
The World for Sale: Money, Power and the Traders Who Barter the Earth's Resources by Javier Blas & Jack Farchy
"Meet the swashbuckling traders who supply the world with energy, food and metal.
Their goal: To make billions by buying and selling raw materials – flogging Russian gas to Europe, Saudi oil to America and Congolese metals to Silicon Valley.
Their methods: Whatever it takes – whether funnelling cash to Vladimir Putin's sanction-stricken Kremlin, schmoozing Russian metal oligarchs after the collapse of the Soviet Union, or striking deals with the Libyan rebels at the height of the Arab Spring.
These are the commodity traders. You've probably never heard of them. But, like it or not, you're one of their customers."
Audible is great; have you tried it? If not, click here to get 2 books for free.
---
Memes of the week
— Elon Musk (@elonmusk) January 30, 2023
mfs feel sophisticated af saying "bips" pic.twitter.com/7GD6sWMGMM

— Wall Street Memes (@wallstmemes) February 1, 2023
---
New My Worst Investment Ever episodes
Ep646: Praveen Kumar Rajbhar – Don't Fall in Love with Your Own Ideas
BIO: Praveen Kumar Rajbhar is an entrepreneur, founder, and CEO SkillingYou, an employability Skills Focused EdTech startup in rural India.
STORY: When Praveen started his first startup, he spent money to hire many people, buy a lot of gadgets, and rent a huge office space. The business collapsed in less than two years.
LEARNING: Get the right mentor to guide you on how to make your startup a success. You don't need a big team to be successful. Get on-time and accurate financial statements every month.
Access the episode's show notes and resources
Ep645: Larry Swedroe – Beware of Idiosyncratic Risks
BIO: Larry Swedroe is head of financial and economic research at Buckingham Wealth Partners.
STORY: Larry chose to invest in an individual bank stock in the mid-80s instead of following his gut to invest in a portfolio of stocks. The bank's President committed fraud, and the company went bankrupt. Larry lost about 80% of his investment.
LEARNING: Avoid idiosyncratic risks by hyper-diversifying your portfolio.
Access the episode's show notes and resources
---
Published on Become a Better Investor this week
In this episode, Andrew and David talk about chaos, authority, and when calming the chaos can feel like a loss of control. They explore the "psychology" aspect of Dr. Deming's System of Profound Knowledge, and how that applies to classrooms and school systems.
Listen to Thriving on Chaos: Deming in Education with David P. Langford (Part 14)
Never has the US gov't caused such a massive move in GDP. The question is, "which way is GDP going?" Will we see a recession or a soft landing?
Read ISMS 3: Will the US Have a Recession or a Soft Landing?
In January 2023, we published 10 new episodes of the My Worst Investment Ever podcast.
Listen to My Worst Investment Ever January 2023
Your investments are about your values, and you are responsible for your decisions. Don't consider ESG standards an easy way to be granted an indulgence.
Read You Must Make the World a Better Place Because the Woke ESG Movement Won't
PT Mitra Keluarga Karyasehat Tbk (MIKA IJ): Profitable Growth rank of 1 was same compared to the prior period's 1st rank. This is World Class performance compared to 440 medium Health Care companies worldwide.
Read Mitra Keluarga Karyasehat – World Class Benchmarking
---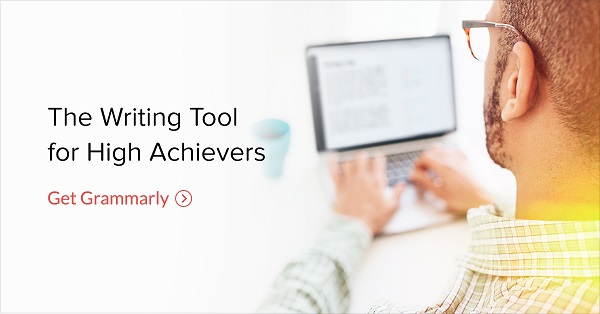 ---
DISCLAIMER: This content is for information purposes only. It is not intended to be investment advice. Readers should not consider statements made by the author(s) as formal recommendations and should consult their financial advisor before making any investment decisions. While the information provided is believed to be accurate, it may include errors or inaccuracies. The author(s) cannot be held liable for any actions taken as a result of reading this article.