Become a Better Investor Newsletter – 10 December 2022
Noteworthy this week
Non-traded REITs see a massive rise in redemptions
Blackstone's US$69bn BREIT limits redemptions
Wait, what? Wasn't EV the way to stay ESG compliant?
Indian stocks are going strong
THE TWITTER FILES
Non-traded REITs see a massive rise in redemptions: Redemptions have increased by 12x YoY, reaching almost US$4bn in 3Q22.
Investors are frantically pulling money out of real estate.

Nontraded REITs saw $3.7 billion in redemptions in Q3.

This is a 12x increase over last year. pic.twitter.com/Upu60h7ZRP

— Genevieve Roch-Decter, CFA (@GRDecter) December 6, 2022
Blackstone's US$69bn BREIT limits redemptions: As shown, investors are pulling out of REITs. Though, they can no longer freely do so. Real estate is the largest asset class in the world, so price falls can have a massive impact on the economy.
Blackstone's $69 billion real estate fund announced today that it's limiting redemptions.

This is a scary sign for the real estate market.

Let's dive in 🧵 pic.twitter.com/xXuIW5Yb2J

— Genevieve Roch-Decter, CFA (@GRDecter) December 1, 2022
Wait, what? Wasn't EV the way to stay ESG compliant?: Swiss people being "ESG" may not be allowed to use their car this winter to save on the country's energy.
Switzerland planning to temporarily ban the use of electric vehicles, to reduce electricity usage due to supply constraints

In contrast with present policy aiming to ramp up EVs to 50% of new car sales by 2025

Facts eliminating fiction this winter?? pic.twitter.com/OYltsoqvzb

— Emanuel Ajay Datt (@eadatt) December 1, 2022
Indian stocks are going strong: Indian companies are still doing well, which has been reflected in the Indian stock market's resilience.
India PMIs are amazing. While China and the world fall into contraction, India services accelerated to 56.4 from 55.1 despite higher rates, higher inflation and contracting exports!!!

Go India 🇮🇳💪

— Trinh (@Trinhnomics) December 5, 2022
THE TWITTER FILES: Yup, Elon released them. There will probably be more releases. Will there be any consequences, or will they just disappear in obscurity?
1. Thread: THE TWITTER FILES

— Matt Taibbi (@mtaibbi) December 2, 2022
---
Poll of the week
ESG investing reduces returns and increases risk

— Andrew "The Worst" Stotz (@Andrew_Stotz) December 9, 2022
---
Results from last week's poll

Join the world's toughest valuation training
The Valuation Master Class Boot Camp is a 6-week intensive company valuation boot camp for a successful career in finance.
---
Weekly market performance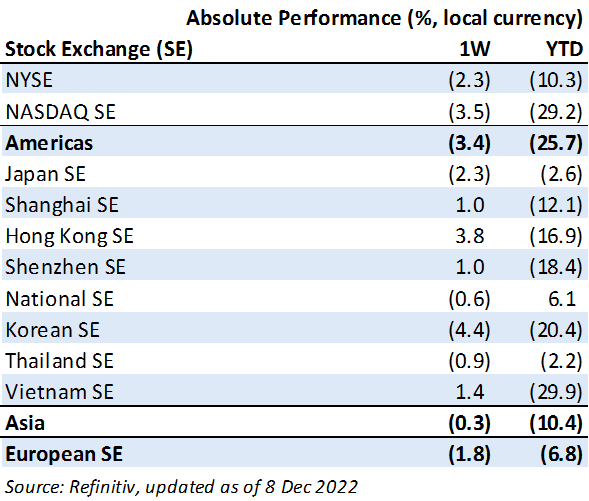 Click here to see more markets and periods.
---
Chart of the week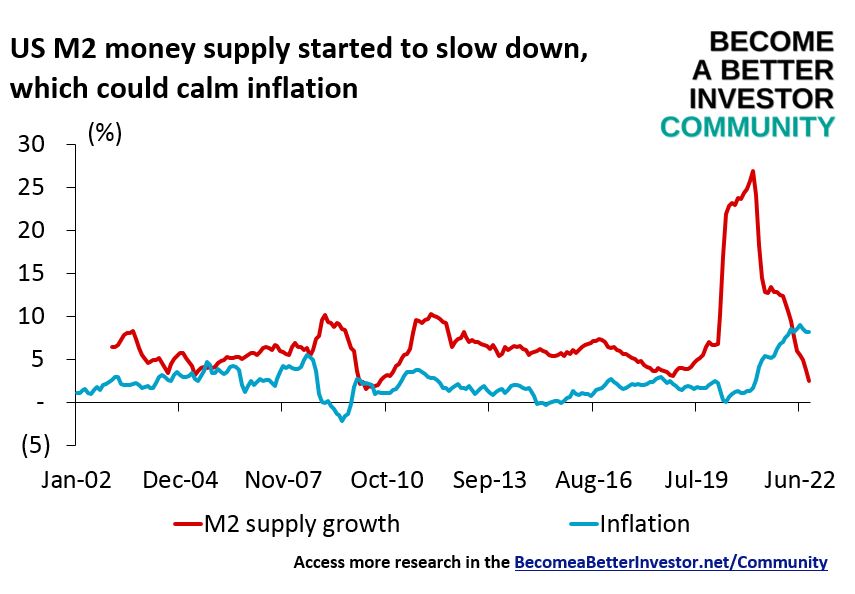 ---
Discussed in the Become a Better Investor Community this week
"andrew: Amazing to think that we are only weeks away from the end of 2022! I want to meet as many of you as possible for a 1-on-1 call before the end of the year."
Join the Become a Better Investor Community today! You can cancel any time, and as a newsletter reader you get a massive discount when you use this coupon code: READER
---
Podcasts we listened to this week
MacroVoices #352 David Rosenberg: This Bear Market Has A Long Way To Go
The episode starts with interesting insights into oil price and continues with a conversation with David Rosenberg.
Talking Billions | Jake Taylor | S1 E4
"Jake shares the memory of his great-grandmother, who instilled in him, his interest in saving, meeting Warren Buffett, who fired up his passion for investing, and life experience that ultimately led him to pursuit of freedom."

---
Readings this week
The Most Popular — and Impactful — HBR Articles of All Time
"HBR's 100th anniversary marks a century of publishing ideas that improve the practice of management. In that time, what have our readers found most impactful? What have they shared with their networks? And what have they read the most? We rounded up our top articles by a few different measures to revisit readers' favorites over the years — and the ones they come back to again and again."
---
Book recommendation
Philosophy for Life: And Other Dangerous Situations by Jules Evans
"Jules Evans explains how ancient philosophy saved his life, and how we can all use it to become happier, wiser and more resilient. Jules imagines a dream school, which includes 12 of the greatest and most colourful thinkers the world has ever known.
Each of these ancient philosophers teaches a technique we can use to transform ourselves and live better lives."
Audible is great; have you tried it? If not, click here to get 2 books for free.
---
Memes of the week
I'm looking forward to hearing what @elonmusk has to say about hunter Biden. I've been hunting with him before so I'm very interested pic.twitter.com/i6X3RHp5At

— greg (@greg16676935420) December 2, 2022
— Stalingrad & Poorski (@Stalingrad_Poor) December 7, 2022
---
New My Worst Investment Ever episodes
Ep629: Will Basta – Step Outside of the Rat Race Box
BIO: Will Basta co-founded Ascend Ecom, an e-commerce automation agency and investment management company combining logistics, wholesale distribution, and e-commerce growth.
STORY: Will felt obliged to follow his family's steps and went to university as a pre-med student. This left him with over $100,000 in student loans, yet he feels he'd have pursued other interests.
LEARNING: Take your time before rushing to the next phase in life. There are many options for acquiring knowledge; don't limit yourself to university.
Access the episode's show notes and resources
Ep628: Shayne Heffernan – Stop Lending Your Money to Friends
BIO: Shaye Heffernan has a Ph.D. in Economics and has done several IPOs that have surpassed a market cap of a billion dollars.
STORY: Shayne lent his friend of 20 years $6 million in the agreement that he'd get a stake in his friend's business. That business failed, so Shayne never got his money back nor made anything from the friend's company.
LEARNING: Lending money to friends is a terrible idea. Have very clear agreements when lending money.
Access the episode's show notes and resources
Ep627: Brian Portnoy – Financial Wellbeing Is Your Gateway to a Meaningful Life
BIO: Brian Portnoy is the founder of Shaping Wealth, a learning technology platform transforming the human experience of money.
STORY: Brian joins us again on the podcast. This time he talks about his endeavors in behavioral finance and how he's helping financial advisors improve their emotional competencies to achieve financial well-being more effectively.
LEARNING: Put thought into your financial well-being.
Access the episode's show notes and resources
---
Published on Become a Better Investor this week
With nearly 2 million students not returning to schools and educational institutions after COVID, David and Andrew explore the question "how do we create quality education systems so students are excited to come to school – and stay there?
Listen to Quality is the Answer: Deming in Education with David P. Langford (Part 6)
Huangshan Novel Company Limited (002014 SZ): Profitable Growth rank of 3 was same compared to the prior period's 3rd rank. This is above-average performance compared to 670 medium Materials companies worldwide.
Read Huangshan Novel – World Class Benchmarking
ANA Holdings Incorporated (9202 JP): Profitable Growth rank of 10 was same compared to the prior period's 10th rank. This is poor performance compared to 1,560 large Industrials companies worldwide.
Read ANA Holdings – World Class Benchmarking
BCPG Public Company Limited (BCPG TB): Profitable Growth rank of 3 was up compared to the prior period's 6th rank. This is above-average performance compared to 130 medium Utilities companies worldwide.
Read BCPG – World Class Benchmarking
China United Network Communications Ltd (600050 SH): Profitable Growth rank of 8 was same compared to the prior period's 8th rank. This is below-average performance compared to 270 large Comm. Serv. companies worldwide.
Read China United Network Communications – World Class Benchmarking
---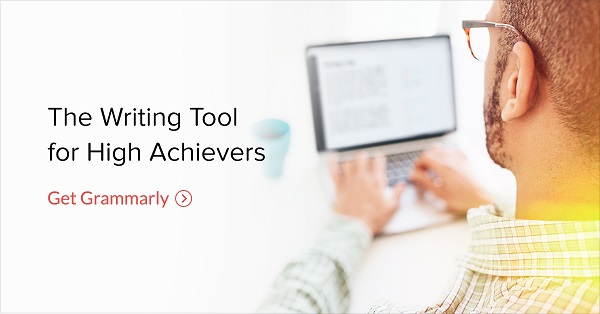 ---
DISCLAIMER: This content is for information purposes only. It is not intended to be investment advice. Readers should not consider statements made by the author(s) as formal recommendations and should consult their financial advisor before making any investment decisions. While the information provided is believed to be accurate, it may include errors or inaccuracies. The author(s) cannot be held liable for any actions taken as a result of reading this article.