Average Financial Performance at PetroChina Subsidiary Kunlun Energy
Background
Kunlun Energy Limited is a Hong Kong-listed subsidiary of PetroChina (857 HK), the largest oil and gas producer in China and one of the biggest globally.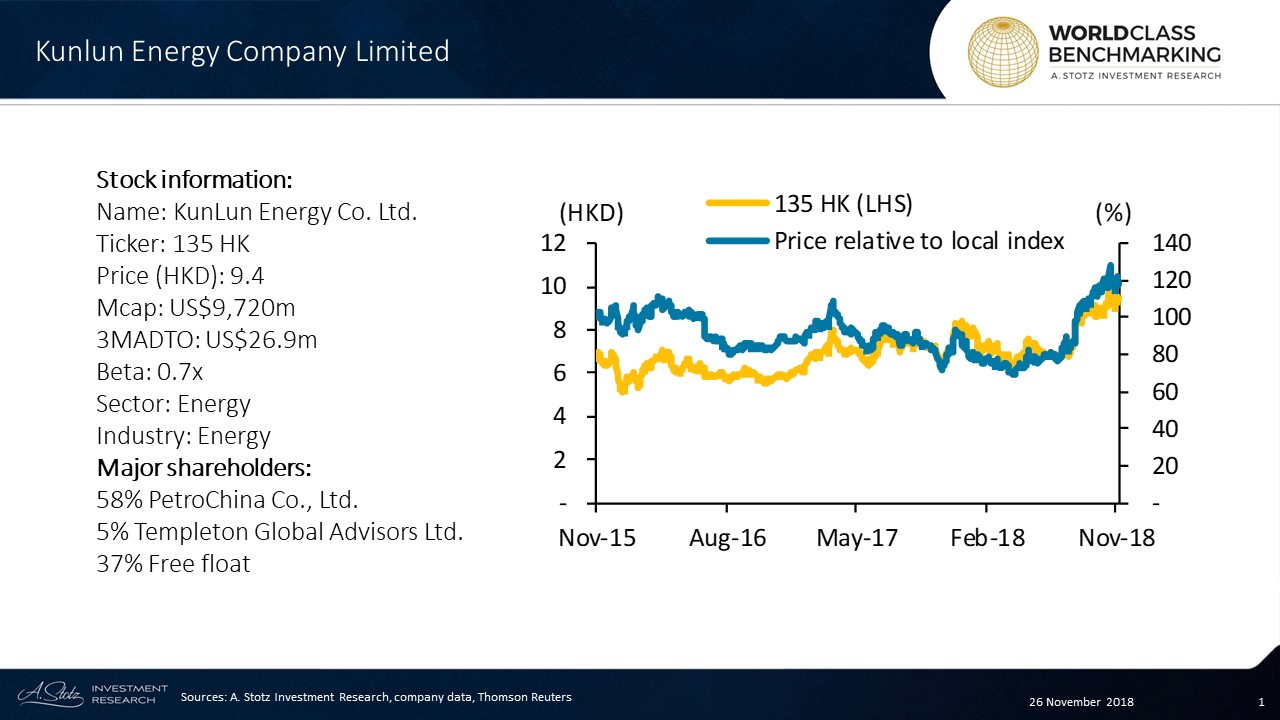 The company is engaged in oil and gas exploration, development, production and sales, with its main business focused primarily on gas distribution in mainland China.
Business Description
Kunlun is a subsidiary of PetroChina (857 HK), China's largest oil and gas producer, and it is involved in oil and gas exploration and development, production and storage, and sales, with its main source of revenue sales of natural gas. This division accounts for more than 3/4 of its revenue, and 1/3 of profits.
The second largest division is piping of natural gas. This is 10% of sales, but 37% of profits. The rest of the sales breakdown is LNG Processing and Terminal, which accounts for 8% of sales and 23% of profits, and exploration and production, 2% of sales and 9% of profits.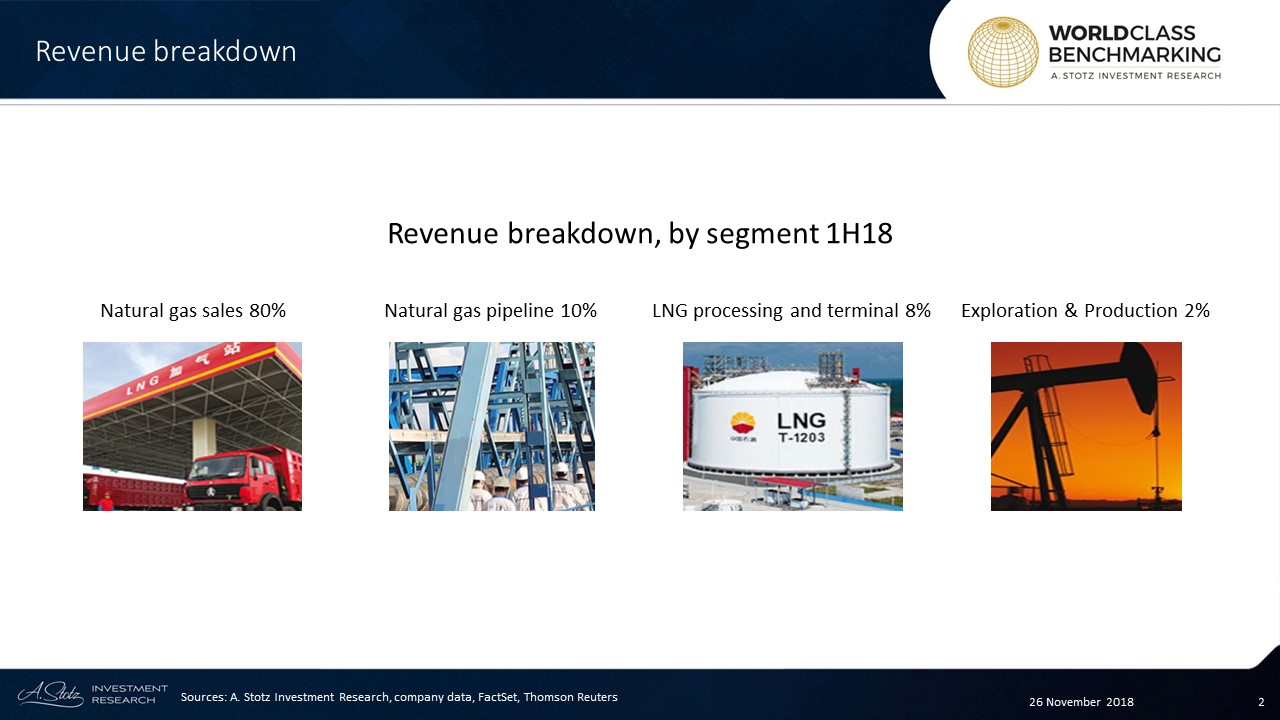 Recent reports are that Kunlun is set to become the main retail gas sales arm of the PetroChina group, as it embarks on consolidation and restructuring of its business. PetroChina would continue to operate the wholesale natural gas business, but the retail segment would be operated separately by Kunlun. The group would be ensured of greater volumes of supply from the parent and enhanced efficiencies.
Leadership
Ling Xiao was appointed the Chairman of Kunlun in January 2018. Aside from this role, he is also the current Vice President of PetroChina (857 HK), the parent company of Kunlun. He is also on the board of directors for many other companies in the group. He obtained his Bachelor's degree in Petroleum transportation and storage from the East China Petroleum Institute and a Doctorate degree in oil and gas transportation from the China University of Petroleum.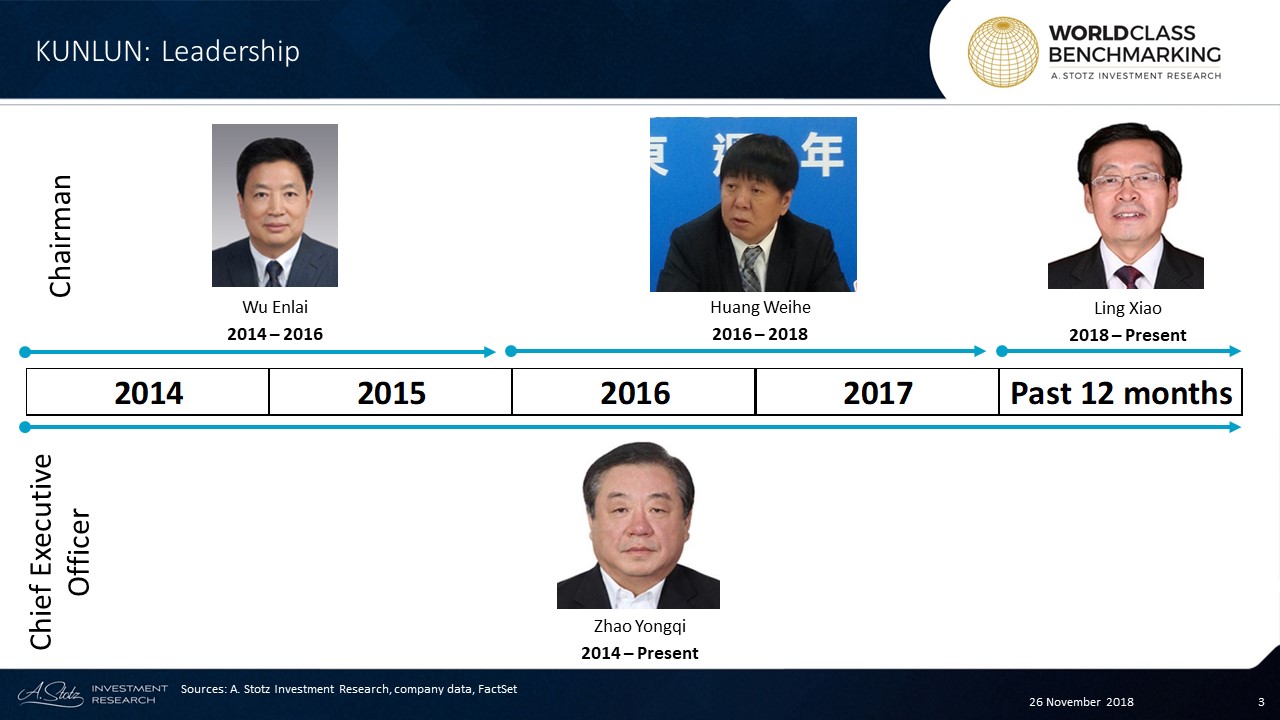 Zhao Yongqi has served as the Chief Executive Officer of Kunlun since 2014. Prior to his current role, he served as the general manager for many companies within the PetroChina group before joining Kunlun in 2011. He was elected as a representative to the 11th National People's Congress of the PRC in 2008.
World Class Benchmarking
Profitable Growth has been mostly average, ranked at either #5 or #6 throughout the years.
Profitability ranks are exactly the same to that of Profitable Growth. Growth has improved from #7 in 2014 to an above average rank of #4 in the past 12 months.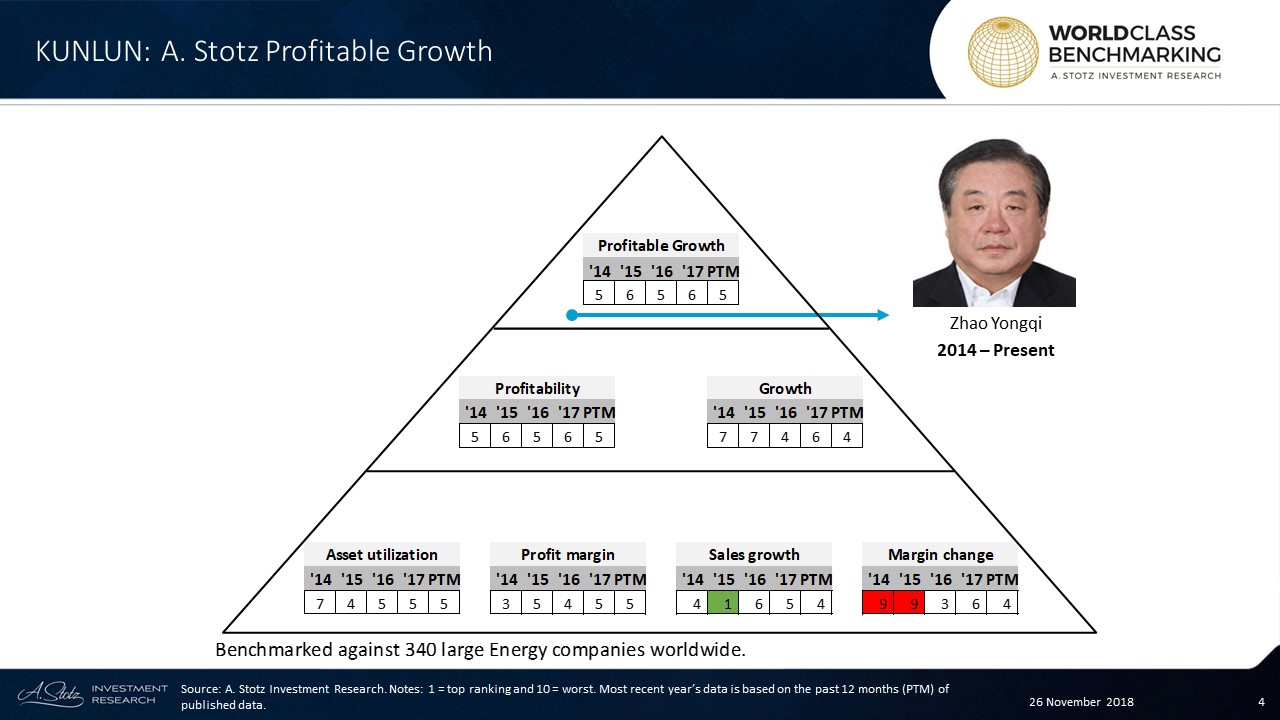 Asset utilization has risen from an unimpressive rank of #7 to average since 2016. Profit margin started off with a high rank at #3 but has become average in recent years.
Both Sales growth and Margin change achieved #4 ranks in the past 12 months.
---
What're your thoughts on KUNLUN?
If you like our research, share it with your friends.
---
DISCLAIMER: This content is for information purposes only. It is not intended to be investment advice. Readers should not consider statements made by the author(s) as formal recommendations and should consult their financial advisor before making any investment decisions. While the information provided is believed to be accurate, it may include errors or inaccuracies. The author(s) cannot be held liable for any actions taken as a result of reading this article.