Operating the World's Largest Mobile Network
Watch the video with Andrew Stotz or read a summary of the World Class Benchmarking on China Mobile Limited.
---
---
Background
China Mobile is the world's largest mobile network with 837 million subscribers as of June 2016.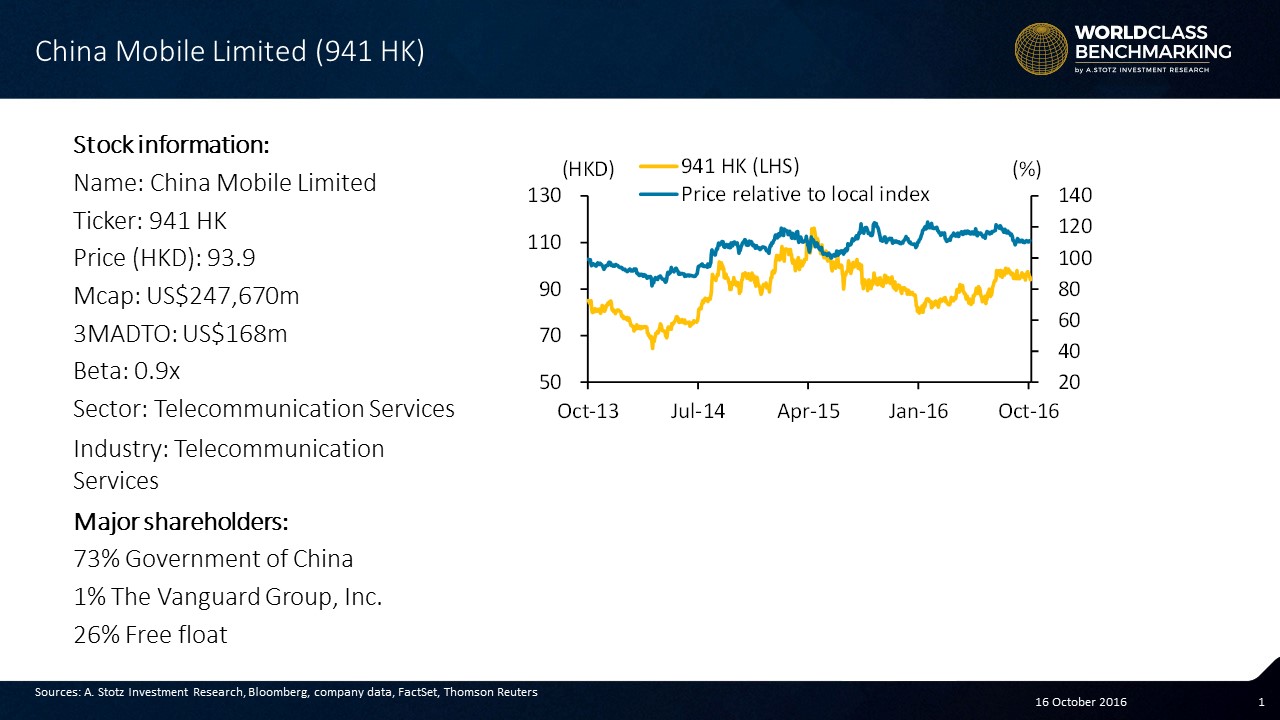 As the largest mobile operator in China, China Mobile has 63% of mobile subscribers and 69% of total sector revenue in the world's most populous country.
Business Description
The company's voice business includes calls and voice value-added services. The data segment includes SMS, MMS, wireless data traffic services, wireline broadband services and applications and information services. The company also offers certain internet-related services, including mobile internet and digital services.
It has recently upgraded the network to 4G, the first of its kind in China. As of June 2016, the company had 1.3 million 4G base stations and approximately 430 million 4G subscribers, making it the world's largest 4G customer base. The company also offers fixed broadband services to almost 66 million customers.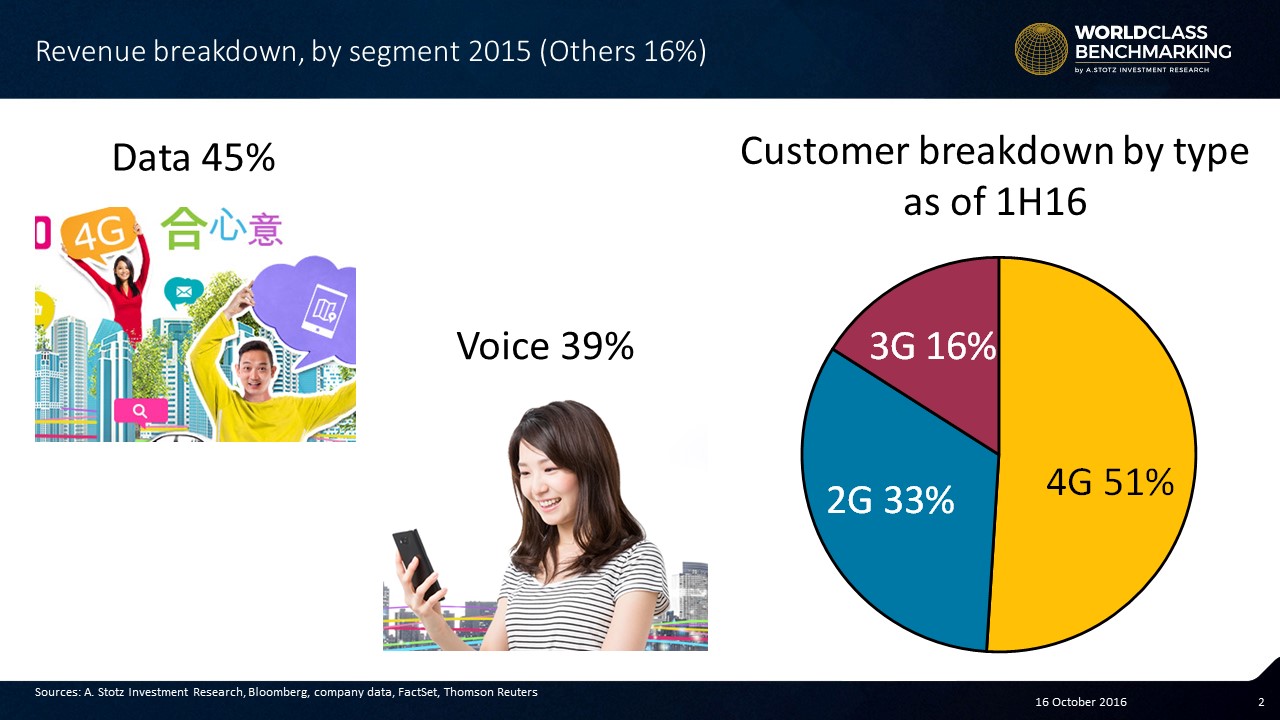 China Mobile holds a 38% stake in China Tower Company, which is gearing up for a potential IPO in 2017. China Tower was formed by China Mobile, China Unicom (762 HK) and China Telecom (728 HK) to jointly establish a telecom tower company.
Leadership
Yue Li, 56, has been CEO since March 2003.
In recent years, the company's performance has remained in the top half of all large global telecoms. The company has maintained profitability before and after its 4G roll out.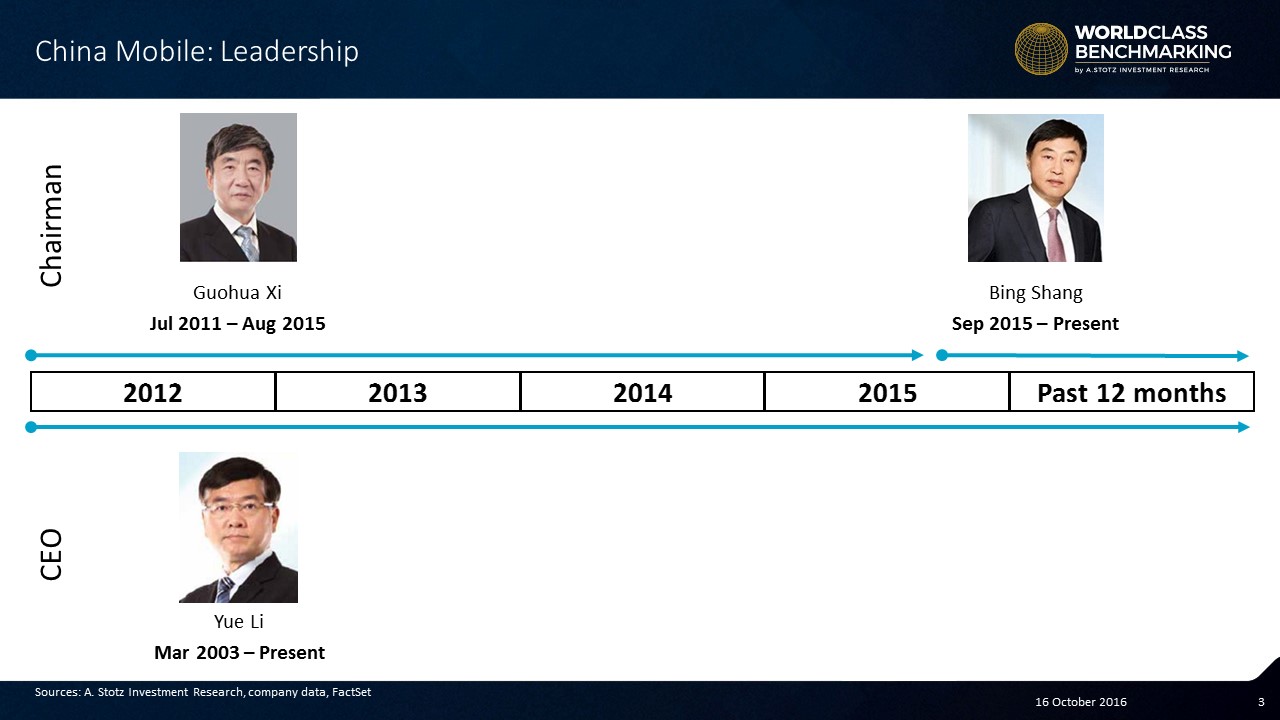 Mr. Li holds a Master's degree in business administration from Tianjin University and a doctoral degree in business administration from Hong Kong Polytechnic University.
Li has had a long career, previously serving as Deputy Director General and Chief Engineer of Tianjin Long-Distance Telecommunications Bureau, Deputy Director General of Tianjin Posts and Telecommunications Administration, President of Tianjin Mobile Communications Company, non-executive director of Phoenix Satellite Television Holdings Limited and Chairman of Union Mobile Pay Limited.
World Class Benchmarking
Concerning Profitable Growth, China Mobile has returned to a top 3 ranking in the past twelve months. The company ranks among the best 42 of 140 large telecoms.
While growth has stayed competitive but middling, Profitability has been consistently strong.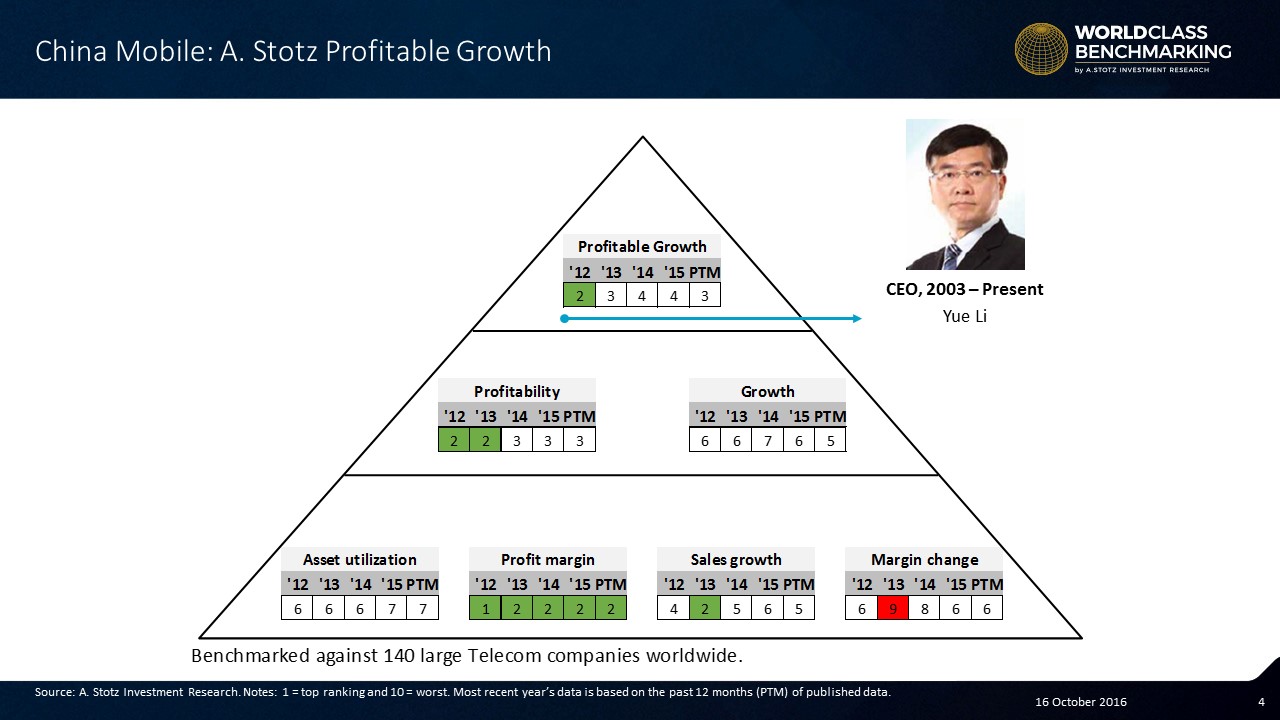 Profit Margin has been the principle driver of profitability for the last five years, but asset utilization has lagged.
Sales Growth has improved over the last year, but Margin Change ranks below the sector average.
---
Would YOU invest in China Mobile? Why / Why not?
If you like our research, please share with your friends.
---
DISCLAIMER: This content is for information purposes only. It is not intended to be investment advice. Readers should not consider statements made by the author(s) as formal recommendations and should consult their financial advisor before making any investment decisions. While the information provided is believed to be accurate, it may include errors or inaccuracies. The author(s) cannot be held liable for any actions taken as a result of reading this article.