Watch the video with Andrew Stotz or read a summary of the World Class Benchmarking on Malee Group Public Company Limited.
---
---
Background
Malee Group Public Company Limited, founded in 1964, is a Thai company that produces and distributes largely food and beverage products for domestic and oversea markets.
It is engaged in manufacturing canned food, beverages, vegetables and meat under its Malee, First Choice, Hunter and Farmer brand names.
It holds an approximate 25% market share in Thailand's premium fruit juice market.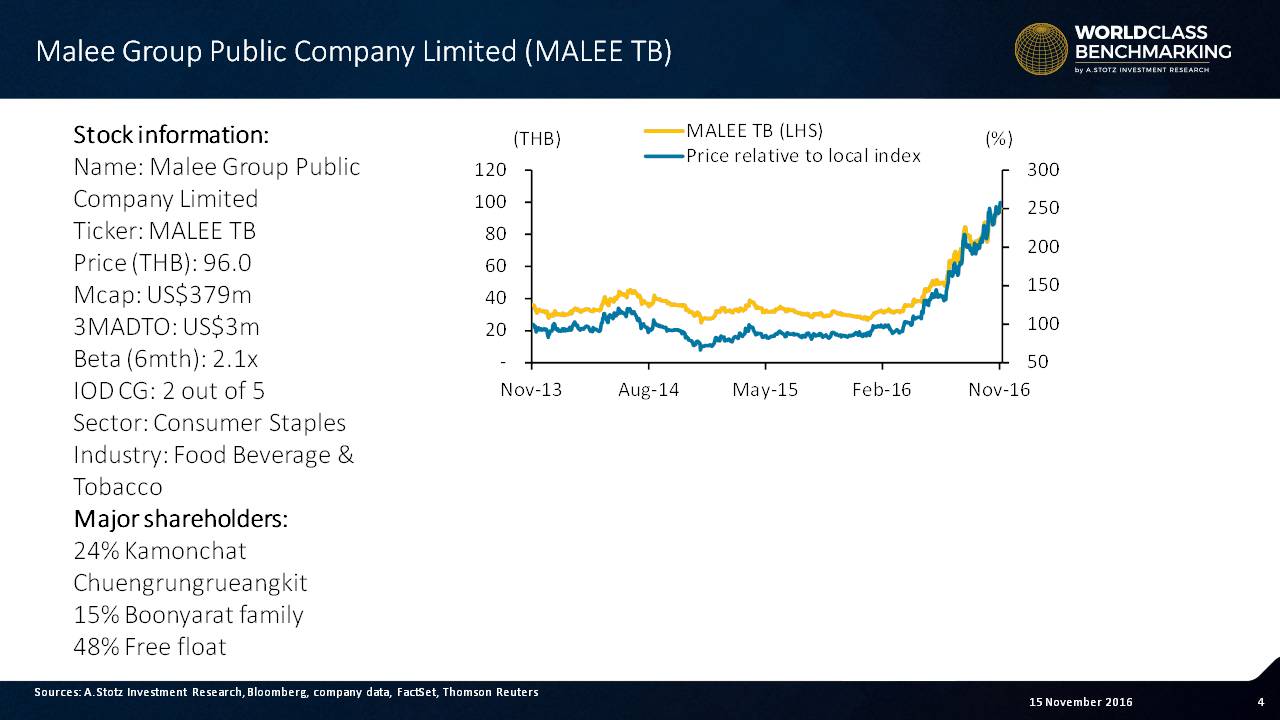 Business Description
The Malee family of products are divided into two groups. Beverage products include juices, coffee, water and milk. Processed fruits and refreshments include canned fruits, sweet corn and ready-made refreshments.
The company also performs contract manufacturing: producing goods in accordance with customers' requirements under their own separate brands. Examples of these include Chokchai Farm milk and Howdy fruit juice.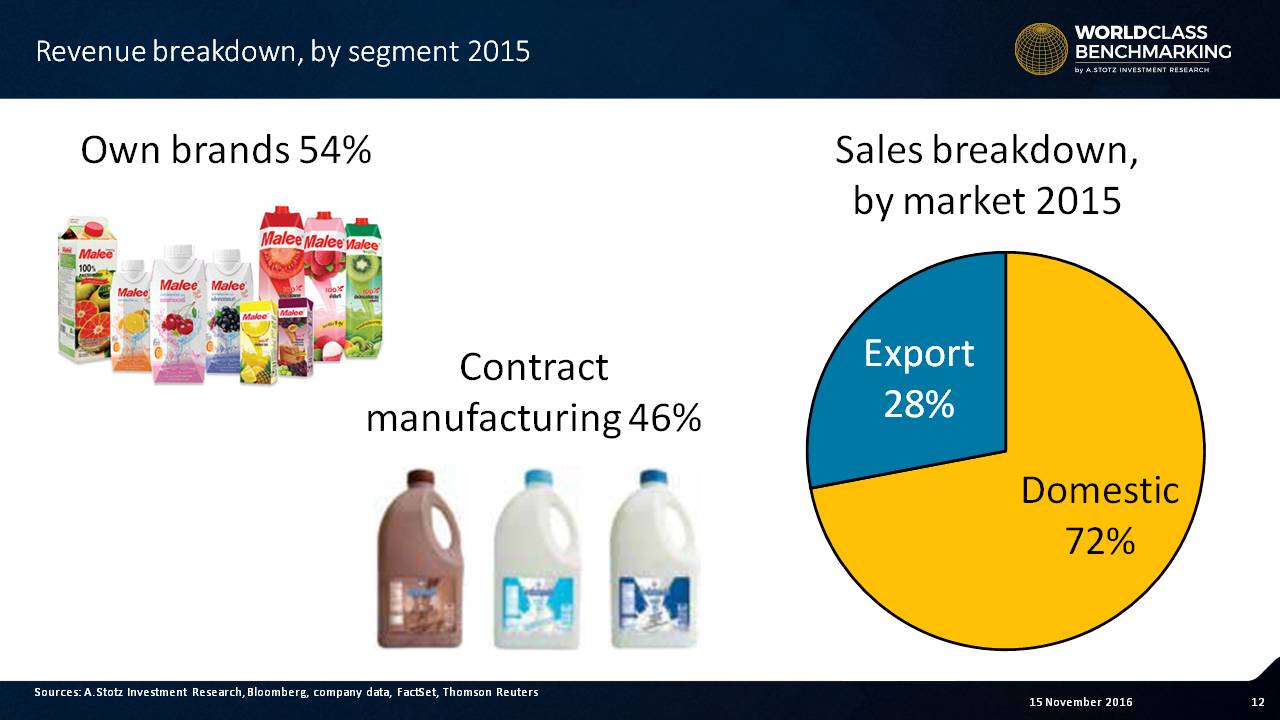 Malee's main export markets are Cambodia, Laos, Myanmar, Vietnam and China. The company's production takes place in Thailand and, in the case of the Philippines, through a 49%-owned subsidiary.
A recently-announced 49%/51% joint venture with Mega Lifesciences (MEGA TB) aims to develop scientifically-proven natural food and beverage products for the domestic and overseas markets.
Leadership
Chatchai Boonyarat has led the company for more than 20 years, a timeline that gives many investors confidence. Chatchai, also the chairman, has educational degrees in both chemical and manufacturing engineering. Over the last five years, Chatchai has continued to produce strong profits and, recently, better growth.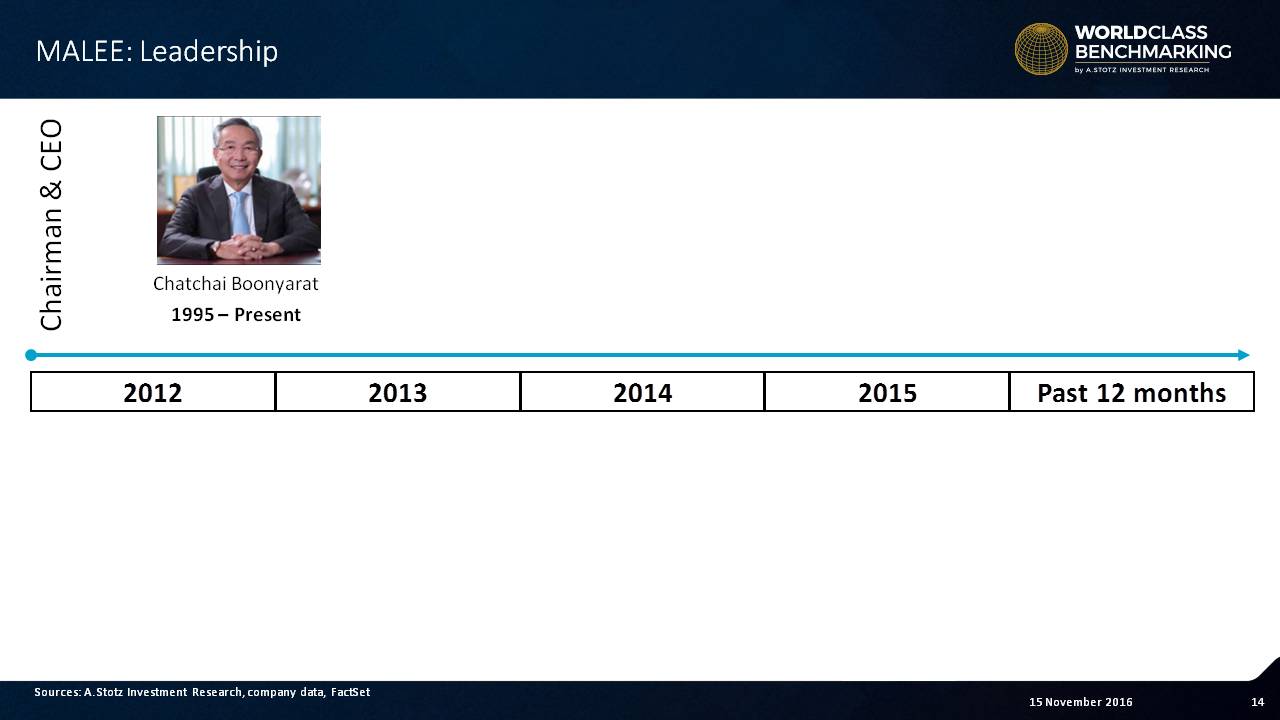 World Class Benchmarking
Profitable Growth has been ranked #2 for each of the last three years, a worthy achievement. Malee additionally ranks among the best 112 of 560 large Consumer Staples companies globally.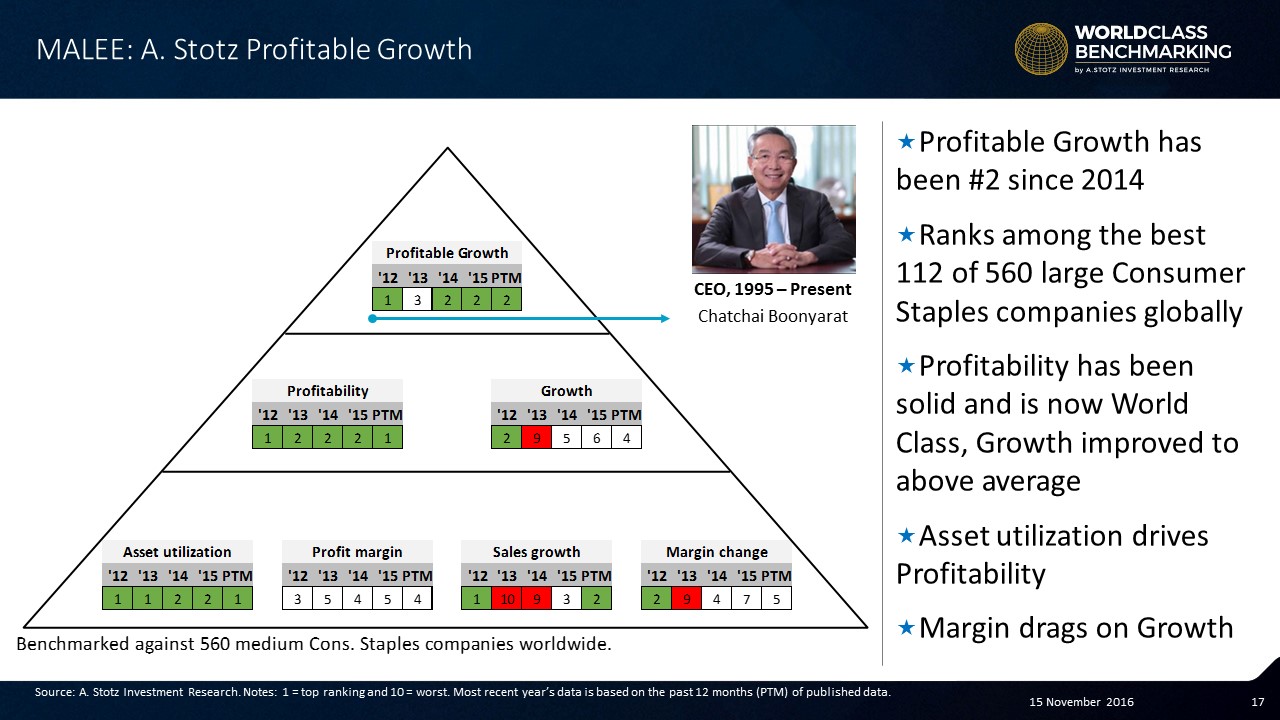 Profitability has been solid and is now World Class, and Growth improved to above average this year after several years of lower results.
Asset utilization drives Profitability year to year, while the Profit margin appears to be stalled in a competitive but average level for the last four years.
---
---
Do YOU consume any Malee Group products? Did they make you want to buy the stock?
If you like our research, share it with your friends.
---
DISCLAIMER: This content is for information purposes only. It is not intended to be investment advice. Readers should not consider statements made by the author(s) as formal recommendations and should consult their financial advisor before making any investment decisions. While the information provided is believed to be accurate, it may include errors or inaccuracies. The author(s) cannot be held liable for any actions taken as a result of reading this article.