Yuzhou Properties Ranked in the Top 40% among Real Estate Companies Globally
Background
Yuzhou Properties Company Limited is a property development company with all of its revenue coming from major regional Chinese cities in the East.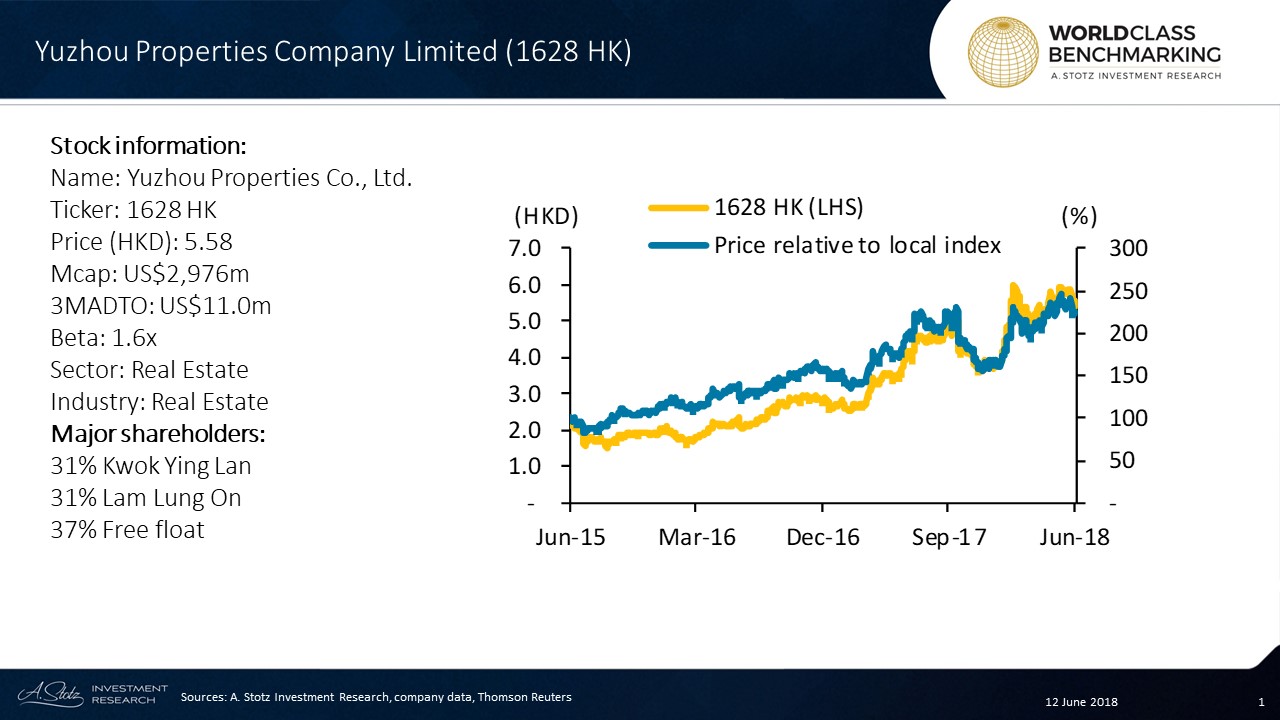 The company's activities range from development to sales, rental, and property management, and include mainly residential projects, but also commercial and retail.
Business Description
Yuzhou's revenues are derived entirely from real estate located in 12 major cities in mainland China. The company has a diversified portfolio of property developments and holdings, mainly residential, but also including retail, and commercial. The breakdown of revenue is 98% property sales, 1.5% property management, and the rest is rental and hotel operation.
The group started its business in the faster-growing east of China, in Xiamen, where it currently has just under a 10% market share of property sales and is ranked top in sales volume of property.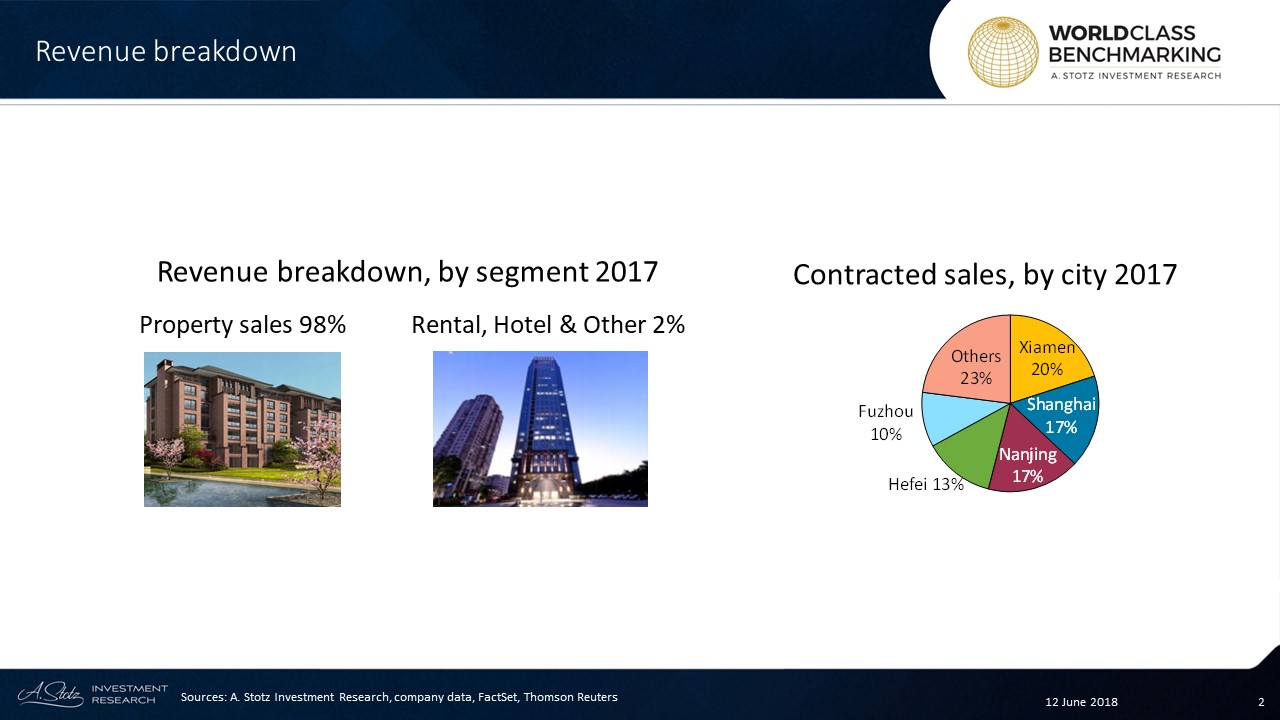 From there, it has steadily expanded nationally, using M&A to grow its land bank. The pace of land acquisition has been accelerating. The most recent M&A was buying assets from Coastal Greenland (1124 HK) to increase its land bank. Yuzhou has underway another two M&As in Shenzhen and Zhuhai to be concluded in 2018.
Yuzhou also has good cost control, and this has to lead to gross profit margins, over 30% compared to industry rivals' 26%.
Leadership.
Lam Lung On is the founder of Yuzhou Properties and has served as its chairman since 2009. He holds a Master's degree in engineering from the University of Science and Technology of China.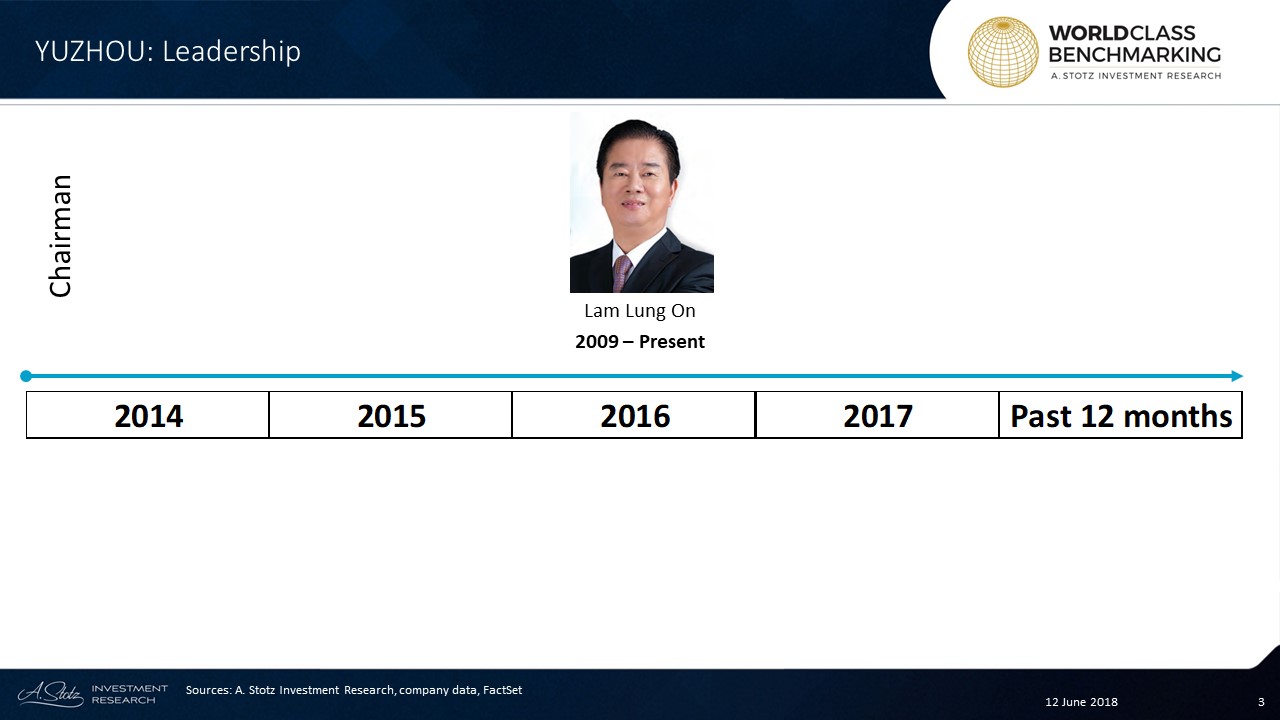 World Class Benchmarking
Profitable Growth returned to #4 in the past 12 months and ranked in the top 80 out of 200 large Real Estate companies worldwide.
In the past 12 months, both Profitability and Growth improved to #4 from #5.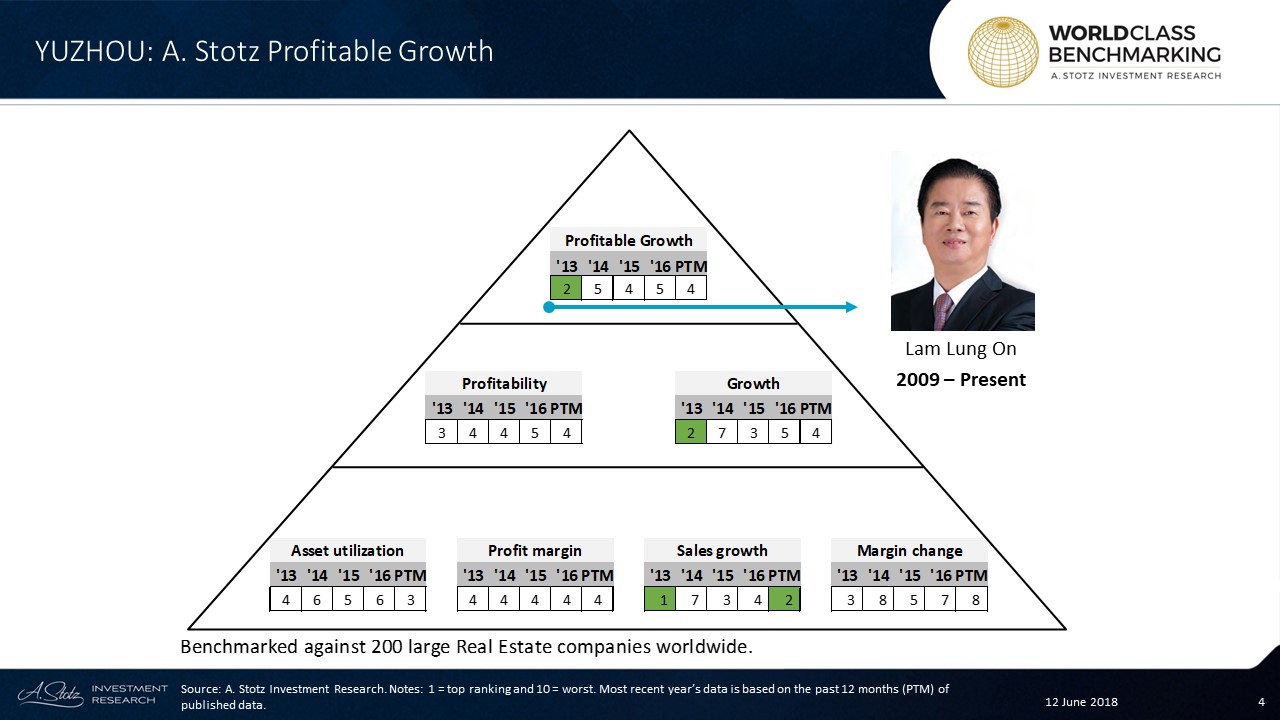 Asset utilization saw a good improvement to #3 from #6 in the most recent period. Profit margin has consistently stayed at #4.
In the past 12 months, Sales growth improved to #2 from #4 while Margin change declined to #8 from #7.
---
What're your thoughts on Yuzhou?
If you like our research, share it with your friends.
---
DISCLAIMER: This content is for information purposes only. It is not intended to be investment advice. Readers should not consider statements made by the author(s) as formal recommendations and should consult their financial advisor before making any investment decisions. While the information provided is believed to be accurate, it may include errors or inaccuracies. The author(s) cannot be held liable for any actions taken as a result of reading this article.