Vietnam and Pakistan Are the Fundamental Stars
Watch the video with Andrew Stotz or read a summary below. This post is reviewing the Fundamentals, Valuation, Momentum, and Risk (FVMR) of five select markets in Asia.
---
---
India, Vietnam, and the Philippines Markets up about 18%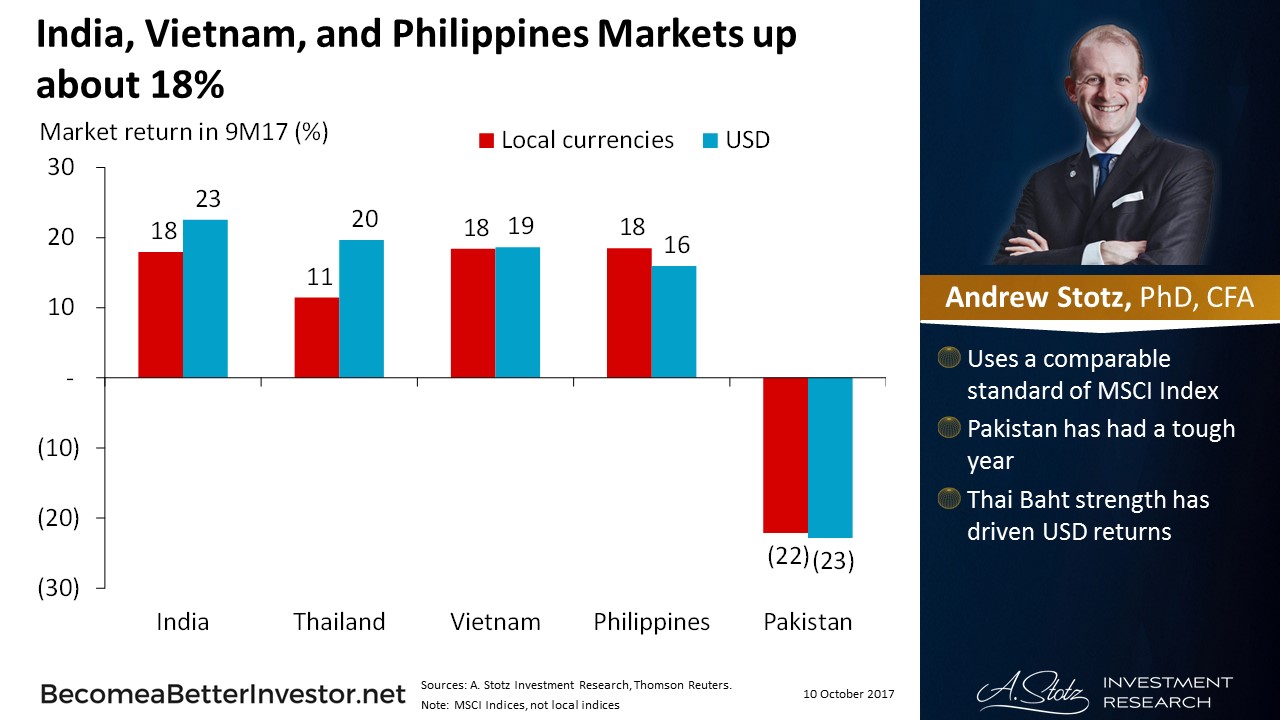 ---
Uses a comparable standard of MSCI Index
Pakistan has had a tough year
Thai Baht strength has driven USD returns
---
Fundamentals: Vietnam and Pakistan Are the Stars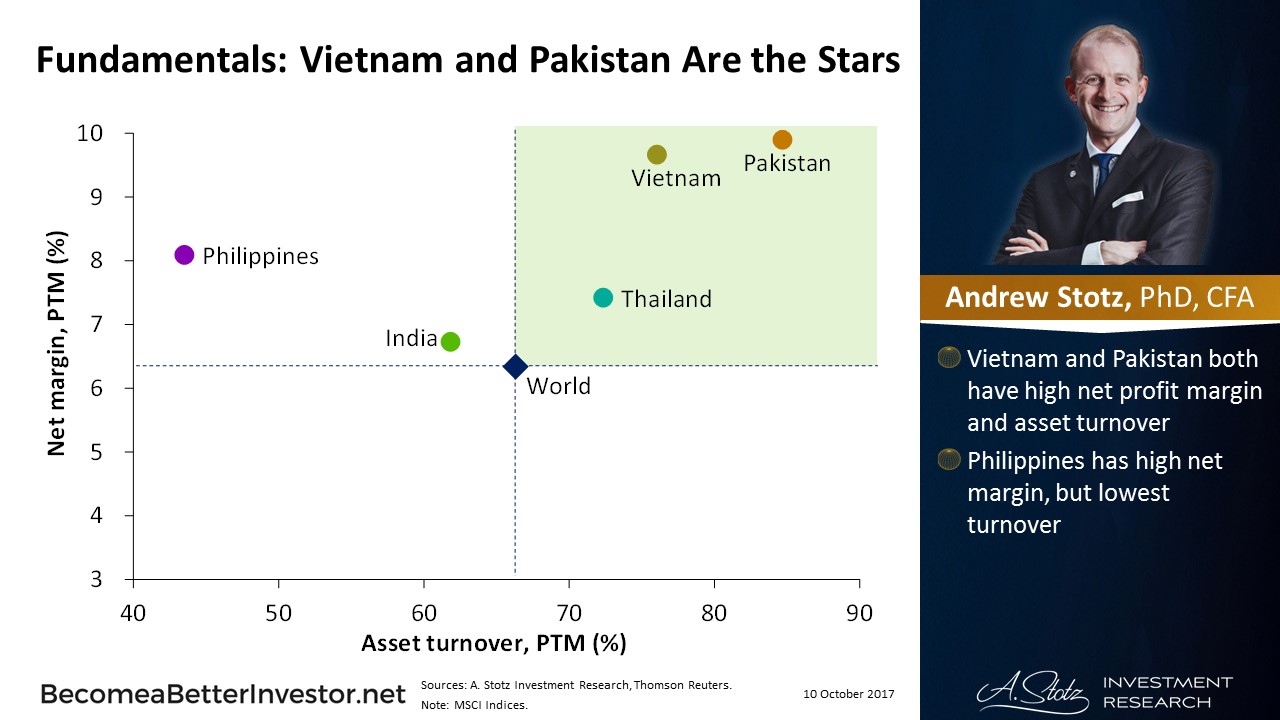 ---
Vietnam and Pakistan both have high net profit margin and asset turnover
The Philippines has high net margin, but lowest asset turnover
---
Valuation: None of the Five Countries Is Cheap with Fast Growth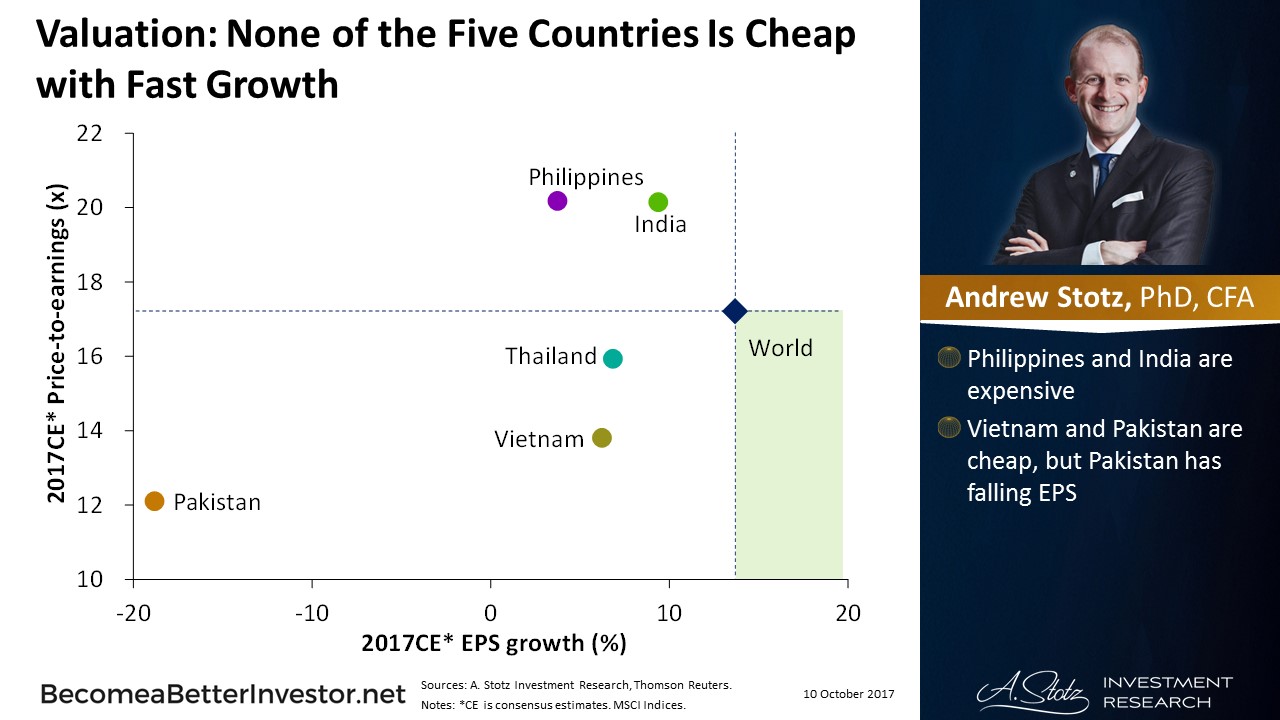 ---
The Philippines and India are expensive
Vietnam and Pakistan are cheap, but Pakistan has falling EPS
---
Momentum: Fastest Revenue Growth Is in Vietnam, Thailand Is Slowest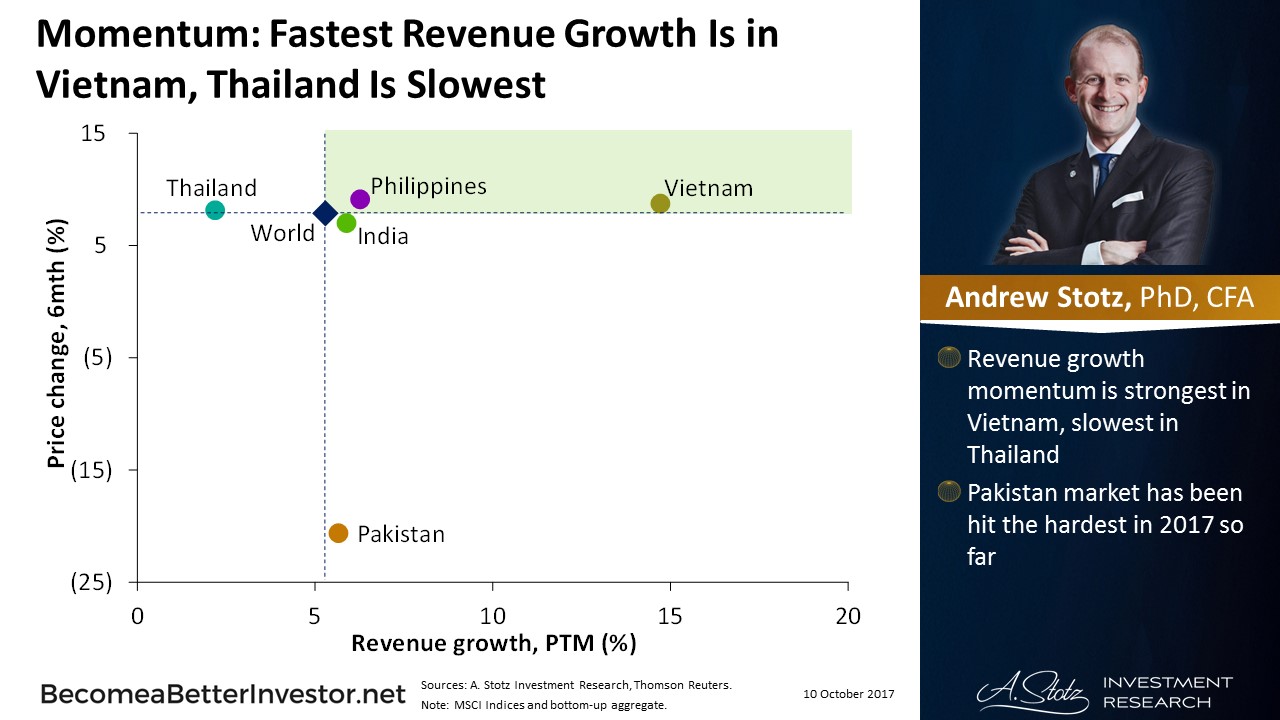 ---
Revenue growth momentum is strongest in Vietnam, slowest in Thailand
Pakistan market has been hit the hardest in 2017 so far
---
Risk: Pakistan Is Nearly Debt-Free Compared to the Philippines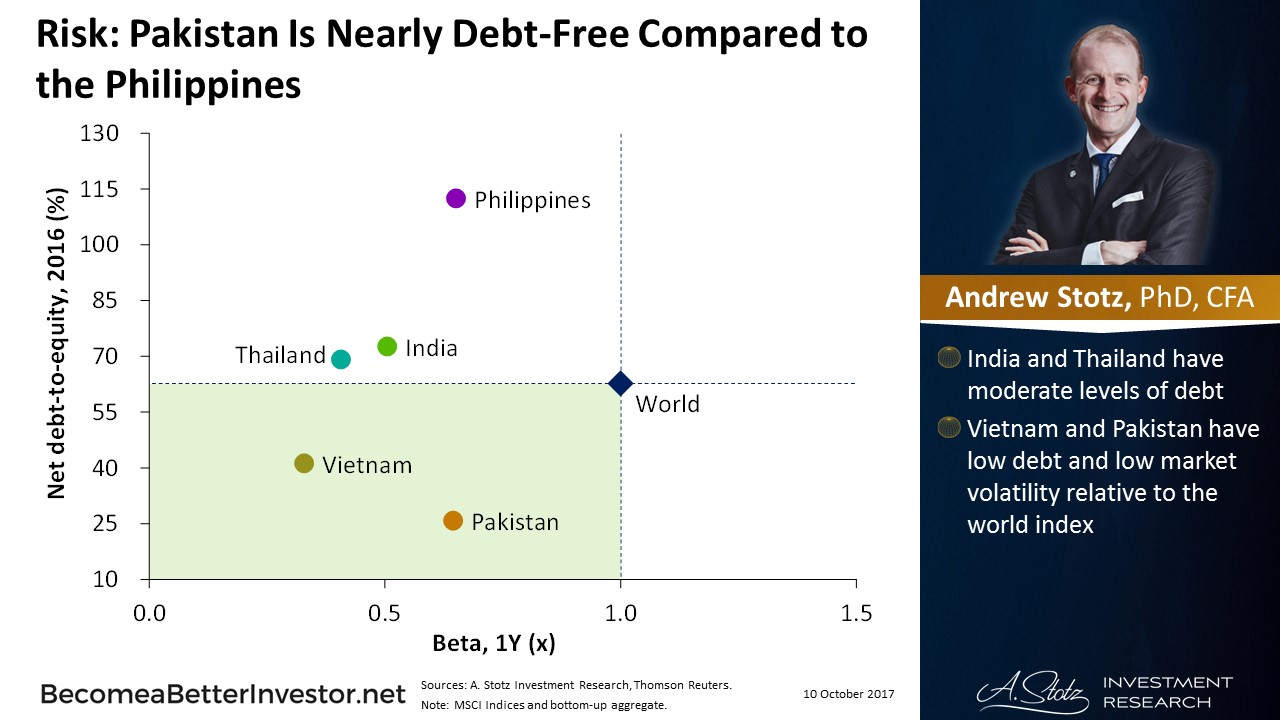 ---
India and Thailand have moderate levels of debt
Vietnam and Pakistan have low debt and low market volatility relative to the world index
---
---
DISCLAIMER: This content is for information purposes only. It is not intended to be investment advice. Readers should not consider statements made by the author(s) as formal recommendations and should consult their financial advisor before making any investment decisions. While the information provided is believed to be accurate, it may include errors or inaccuracies. The author(s) cannot be held liable for any actions taken as a result of reading this article.