Solid Foundations Has Generated Solid Profitability for SEAFCO
Background
SEAFCO Public Company Limited is a construction and engineering company that is engaged in bored piling, diaphragm wall construction and civil works including foundation and building construction.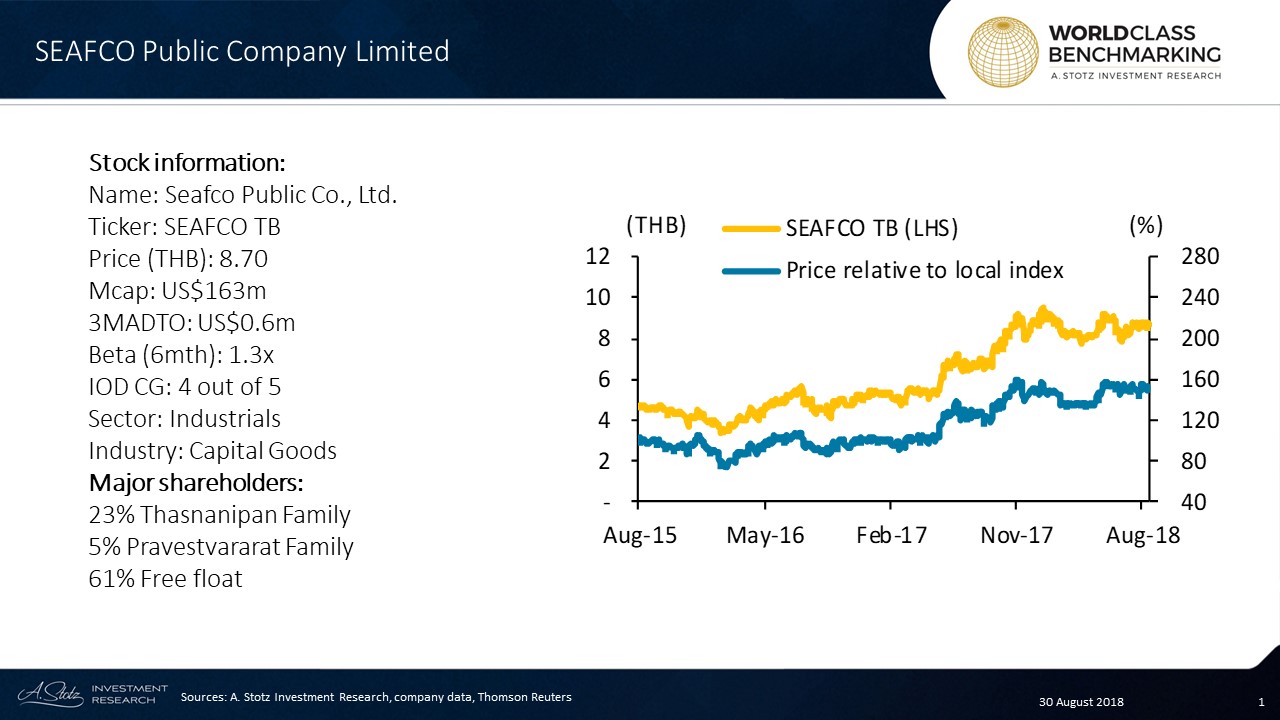 It operates and offers services as the main contractor and sub-contractor tendering from both government and private sectors.
Business Description
SEAFCO generate its revenue from foundation and wall works. The company offers products, materials, services and labor for primarily bored and barrette piling and diaphragm walls which are used to build foundations for buildings, infrastructure, and other construction projects to make them stronger.
In addition, SEAFCO does other substructure work, ground improvement, and civil construction e.g. government infrastructure projects such as mass transit, expressways, underpass, and flyovers.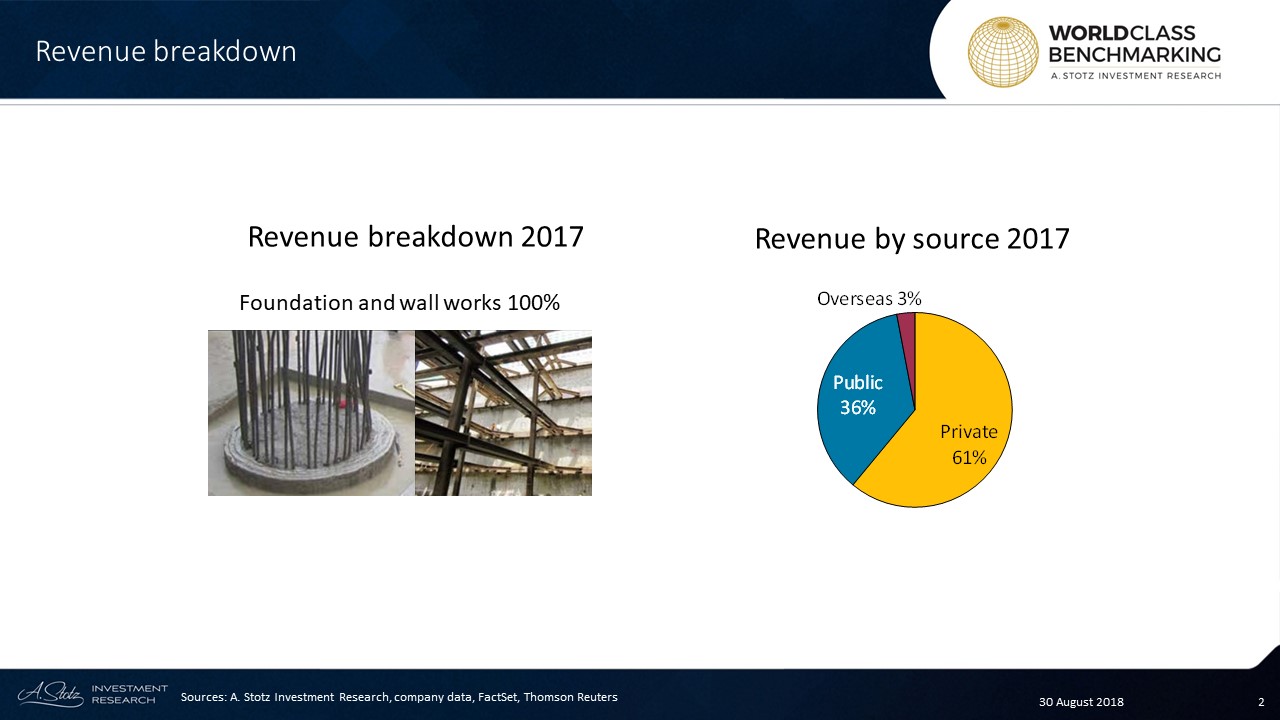 The private sector contributed 61% of revenue in 2017 where it builds foundations for e.g. high-rise buildings and residential housings. The public sector comprised 36% of revenue and the remaining 3% came from construction overseas where SEAFCO is operating in Myanmar and plans to expand in other ASEAN countries such as Cambodia.
Well-positioned to win some bids for upcoming projects such as MRT Purple Line, Rama III-Dao Kanong Expressway and private high-rise projects such as Trust City and the Super Tower.
Leadership
Somjai Phagaphasvivat has been the Independent Chairman of SEAFCO since 2013. Moreover, he holds directorship in multiple companies, including Thanachart Bank Public Company Limited (TCAP TB), Siam City Bank Public Company Limited and Supalai Public Company Limited (SPALI TB) among others. For educational background, he has attained multiple degrees from many institutions around the world. He holds two Bachelor's degrees, two Master's degrees and three doctorate degrees in areas of Political Science and International Economics.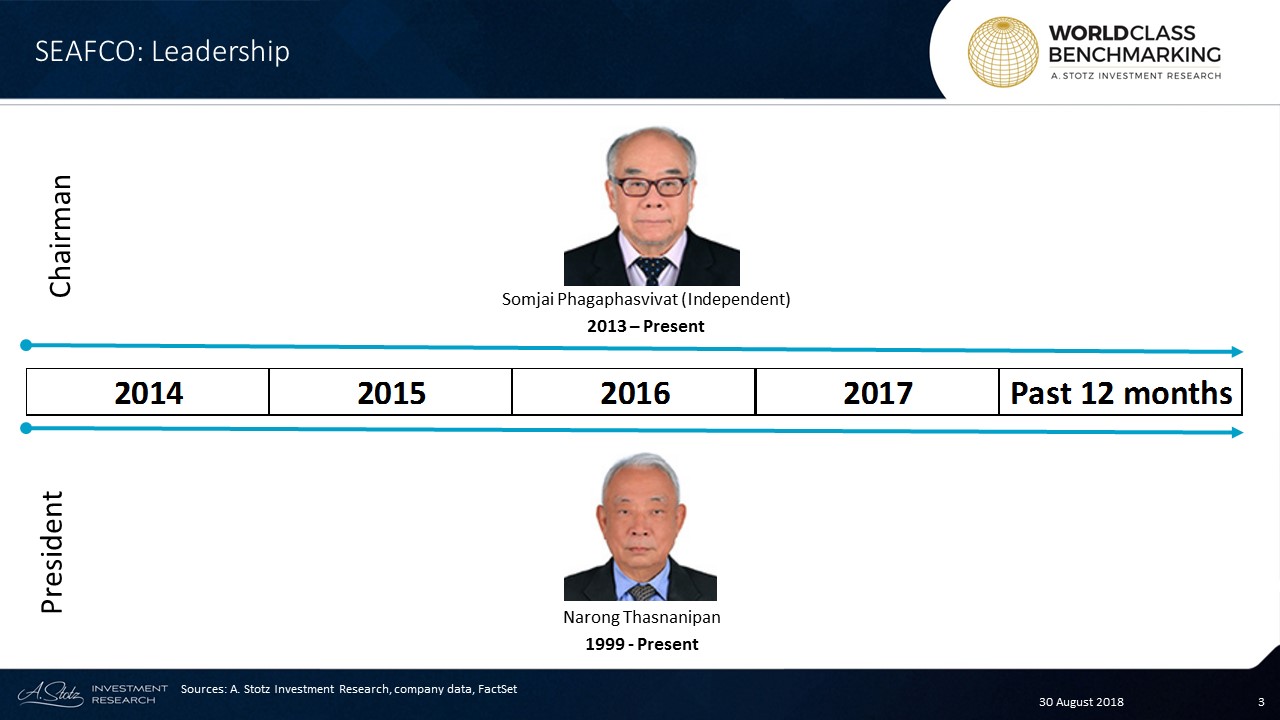 Narong Thasnanipan, the Co-founder of SEAFCO, has been the CEO and President of the company since 1999. He completed his Bachelor's degree in Civil Engineering from Far Eastern University in Manila, Philippines and another Bachelor's degree in Law from Ramkhamhaeng University, Thailand. He also received an Honorary Doctorate Degree in Civil Engineering at King Mongkut's Institute of Technology Ladkrabang, Thailand.
World Class Benchmarking
SEAFCO's Profitable Growth has been great over the years, consistently ranked in the top 30%, and in the past 12 months, the rank improved to #2, which is in the top 164 out of 820 small Industrials companies worldwide.
Profitability has fluctuated between #2 and #3 since 2014, and in the past 12 months, it ranked at #2. Growth fell below average in 2015 but has improved since.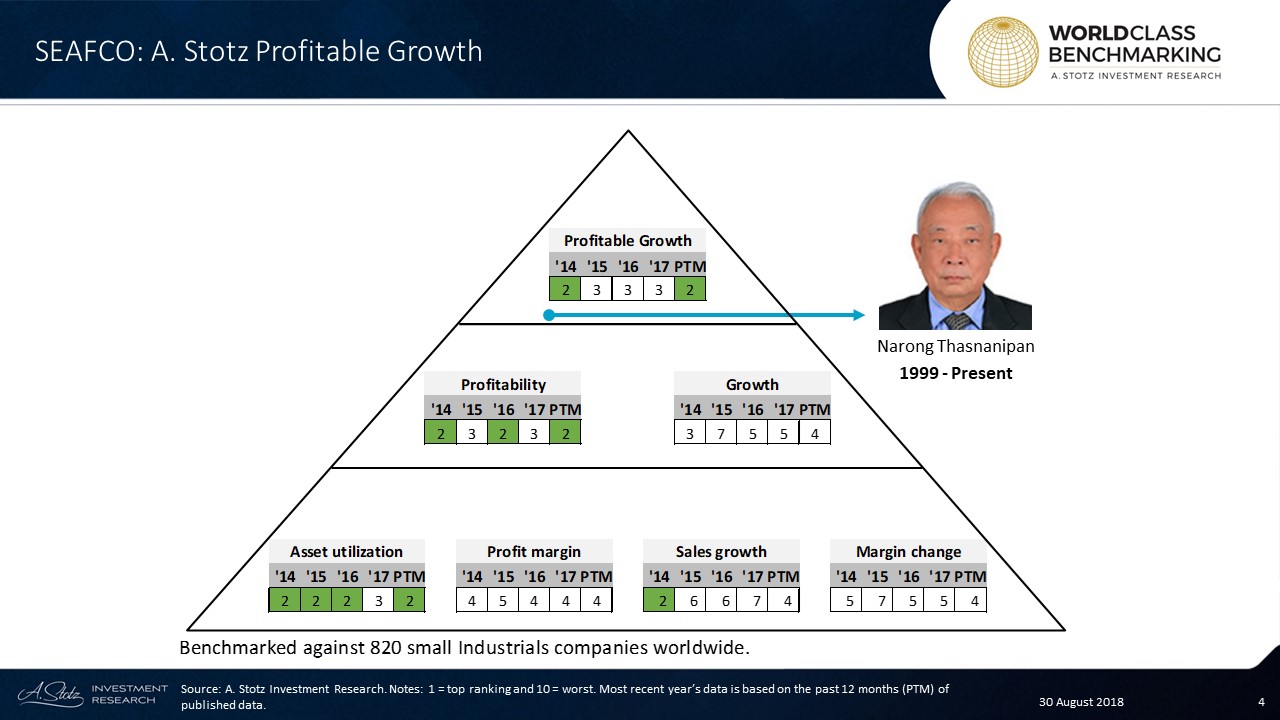 Asset utilization has consistently been ranked at #2 since 2014 except for a drop to #3 in 2017. Profit margin has consistently ranked at #4 since 2014 except for a dip to #5 in 2015.
Sales growth was doing great in 2014 but after that, it kept falling in rank until 2017. In the past 12 months, the Sales growth had improved and ranked at #4. The Margin change rank fell to #7 in 2015, but it has improved afterward and in the most recent period the rank stood at #4.
---
What're your thoughts on SEAFCO?
If you like our research, share it with your friends.
---
DISCLAIMER: This content is for information purposes only. It is not intended to be investment advice. Readers should not consider statements made by the author(s) as formal recommendations and should consult their financial advisor before making any investment decisions. While the information provided is believed to be accurate, it may include errors or inaccuracies. The author(s) cannot be held liable for any actions taken as a result of reading this article.