Sheng Siong Singapore Supermarket Stock
Watch the video with Andrew Stotz or read a summary of the World Class Benchmarking on Sheng Siong Group Limited.
---
---
Background
Sheng Siong Group Limited is the third-largest supermarket chain in Singapore. It provides low-cost essential products to mass-market consumers through its no-frills approach.
SSG had over 40 outlets as of August 2016 in Singapore's heartlands. Sheng Siong derives all of its revenue from supermarket operations.
Business Description
SSG uses a defensive business strategy catering to the mass-market segment with stores located in residential areas.
It provides shopping options from fresh and chilled products (such as seafood, meat and vegetables) to packaged, processed, frozen and preserved food items, as well as general merchandise including toiletries and essential household items.
SSG developed a selection of house brands to offer customers quality alternatives to national brands at substantial savings. It offers more than 400 items under its 10 house brands.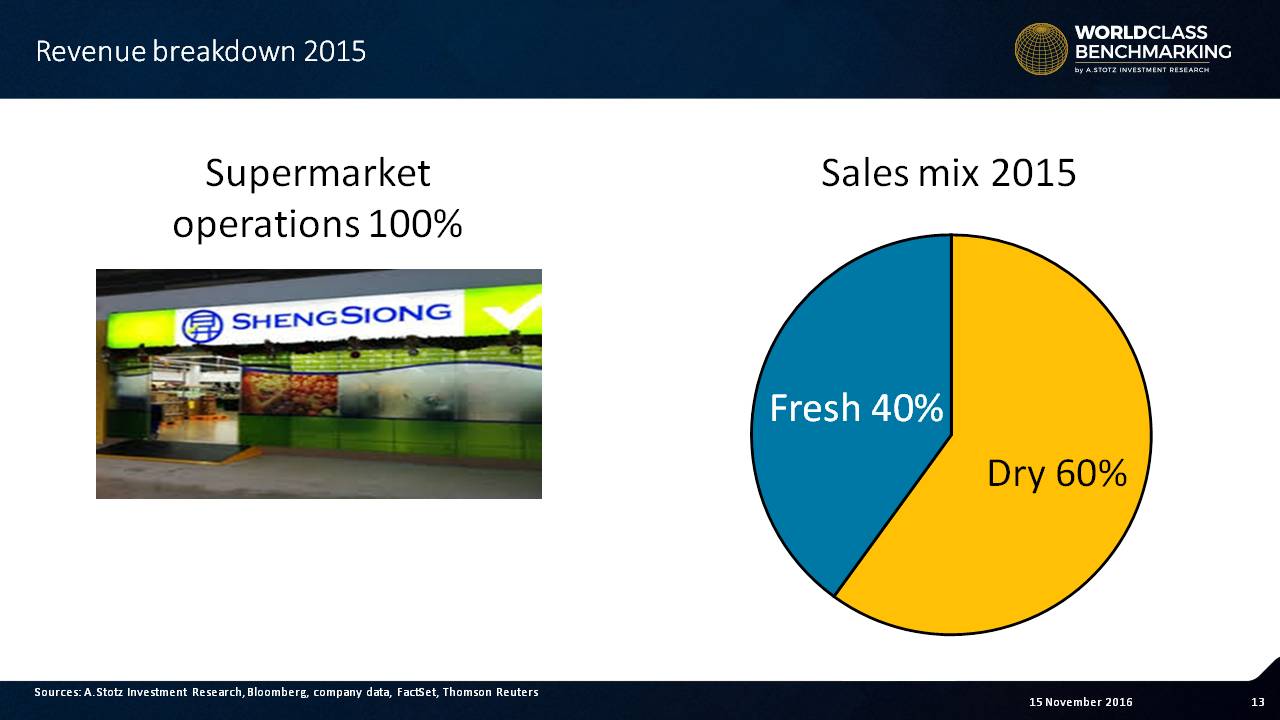 The company has an extensive distribution network, food-processing facilities and warehouses. It has HACCP certification for processing and repackaging of fish, seafood, meat, vegetables, dried food, frozen food and fruits.
Sheng Siong operates an e-commerce platform allforyou.sg with its attendant delivery service available in selected areas of Singapore.
Leadership
Chairman Hock Eng Lim deals largely with strategy for Sheng Siong as well as managing the real estate operations of each of the company's store locations.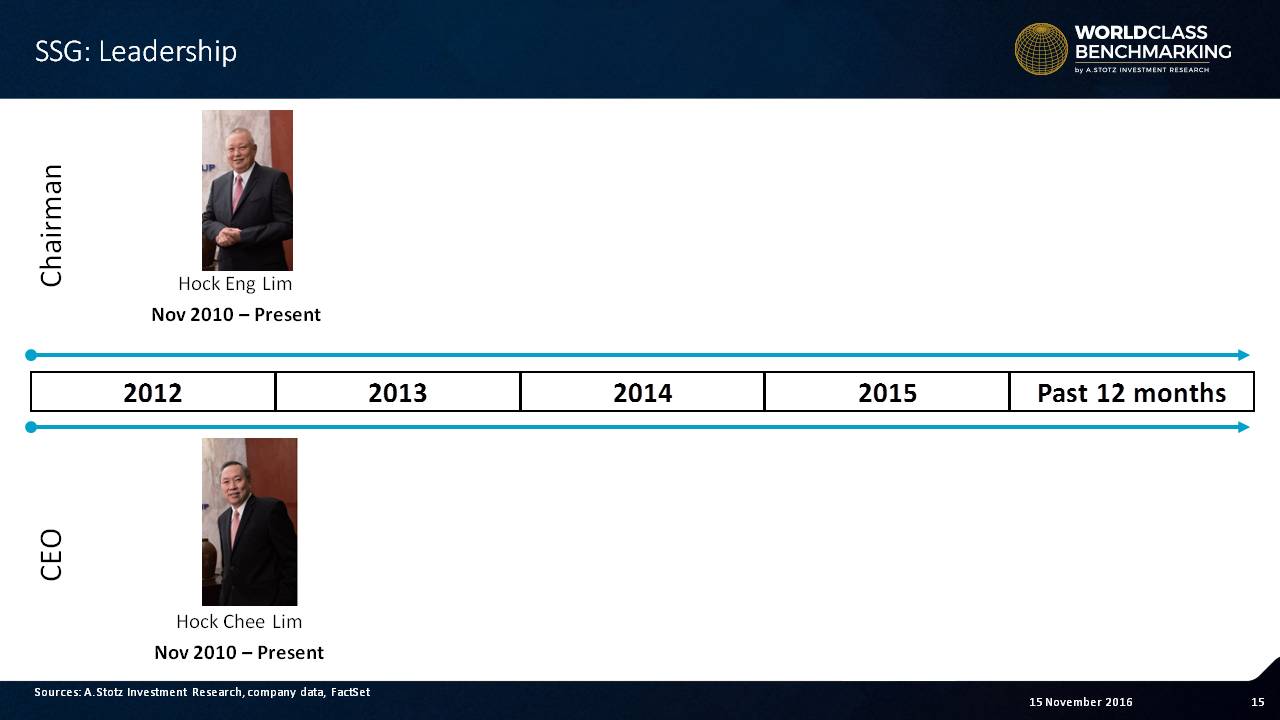 His brother, CEO Hock Chee Lim, is in charge of growth opportunities and business development. Both brothers are founding shareholders and have been with Sheng Siong since 1983.
World Class Benchmarking
Profitable Growth has ranked either #1 or #2 since 2012. Sheng Siong ranks among the best 114 of 570 medium-sized consumer staples corporations globally.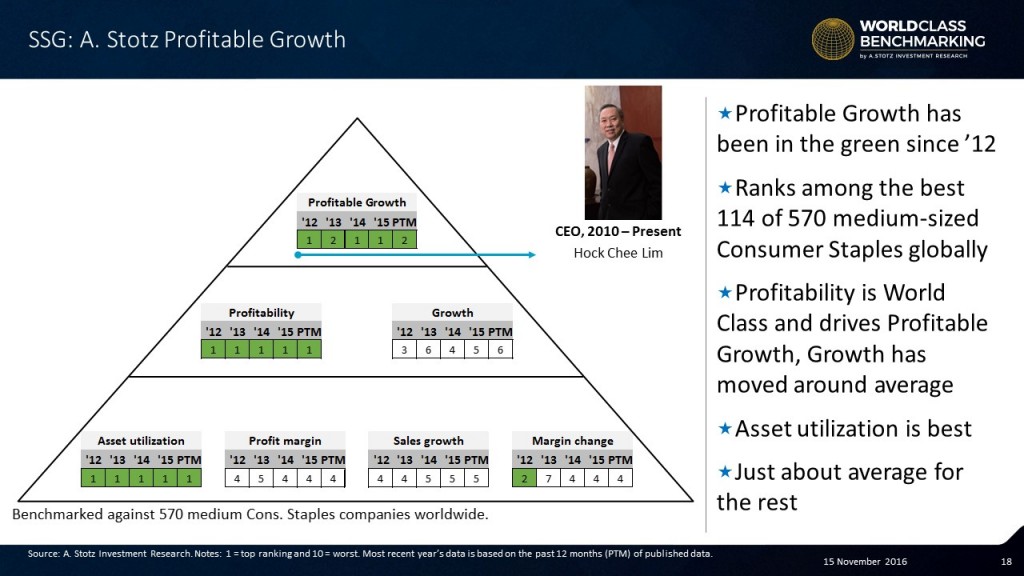 Profitability is World Class currently and is the main driver of Profitable Growth. Growth has floated near average for the last five years.
Asset utilization has remained World Class each of the last five years. There is room for improvement in Sales growth as well as Profit margin.
---
Do YOU shop at Sheng Siong? Do they make you want to buy the stock?
If you like our research, share it with your friends.
---
DISCLAIMER: This content is for information purposes only. It is not intended to be investment advice. Readers should not consider statements made by the author(s) as formal recommendations and should consult their financial advisor before making any investment decisions. While the information provided is believed to be accurate, it may include errors or inaccuracies. The author(s) cannot be held liable for any actions taken as a result of reading this article.