New Solar Projects in Japan to Drive Growth
Background
SPCG Public Company Limited is a solar farm and roof developer and a solar power generator.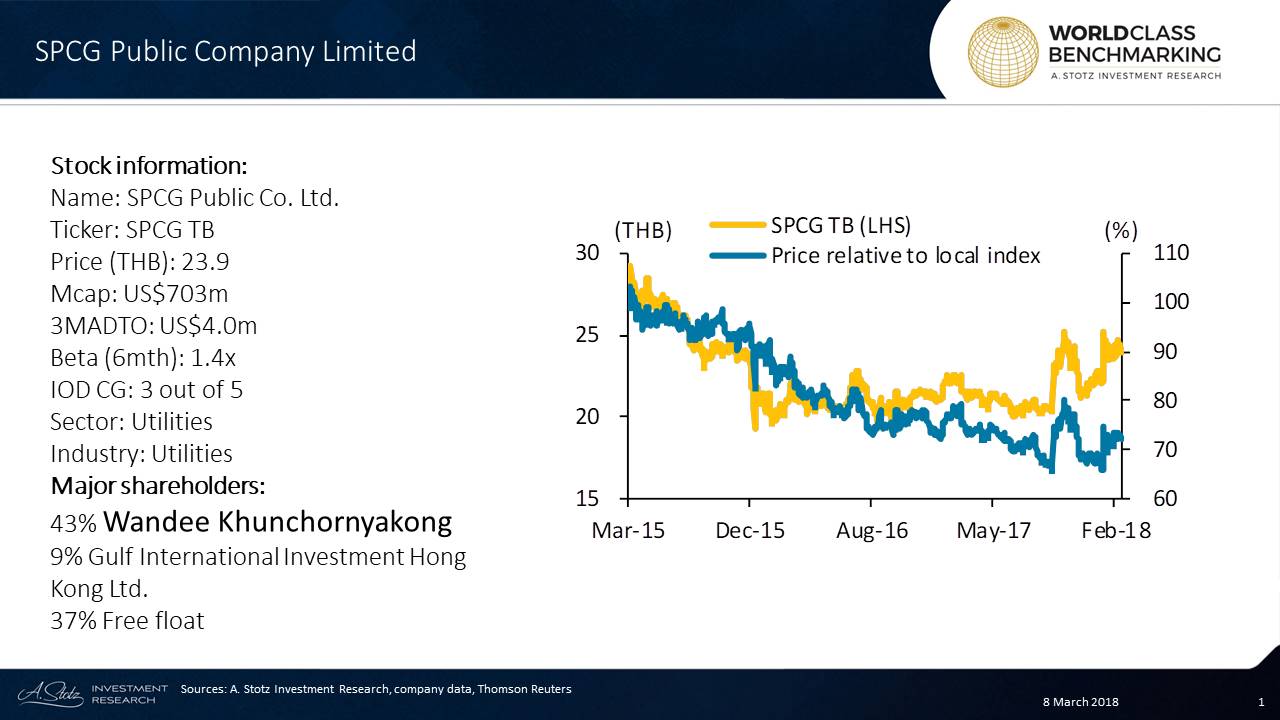 With its own equipment, procurement and construction (EPC) team, it has completed 36 solar farms in Thailand with a total capacity of around 260MW, most under power-purchase agreements with the Provincial Electricity Authority.
Business Description
SPCG started its first solar farm project in 2010 and completed all of its 36 planned projects in June 2014, with total capacity of about 260MW. All of its plants are administered under a 25-year selling agreement including tariff and tax privileges with the Provincial Electricity Authority and the Metropolitan Electricity Authority.
Its solar rooftop panels for homes are sold at outlets such as HomePro (HMPRO TB). Further incentives for households have been given by a Thai government policy that allows the solar rooftop owners to sell excess electricity at Bt6.85/kWh for 25 years. This business is run through subsidiary Solar Power Roof Co., Ltd., which has an exclusive partnership with Kyocera (6791 JP) and is targeting the commercial segment as well.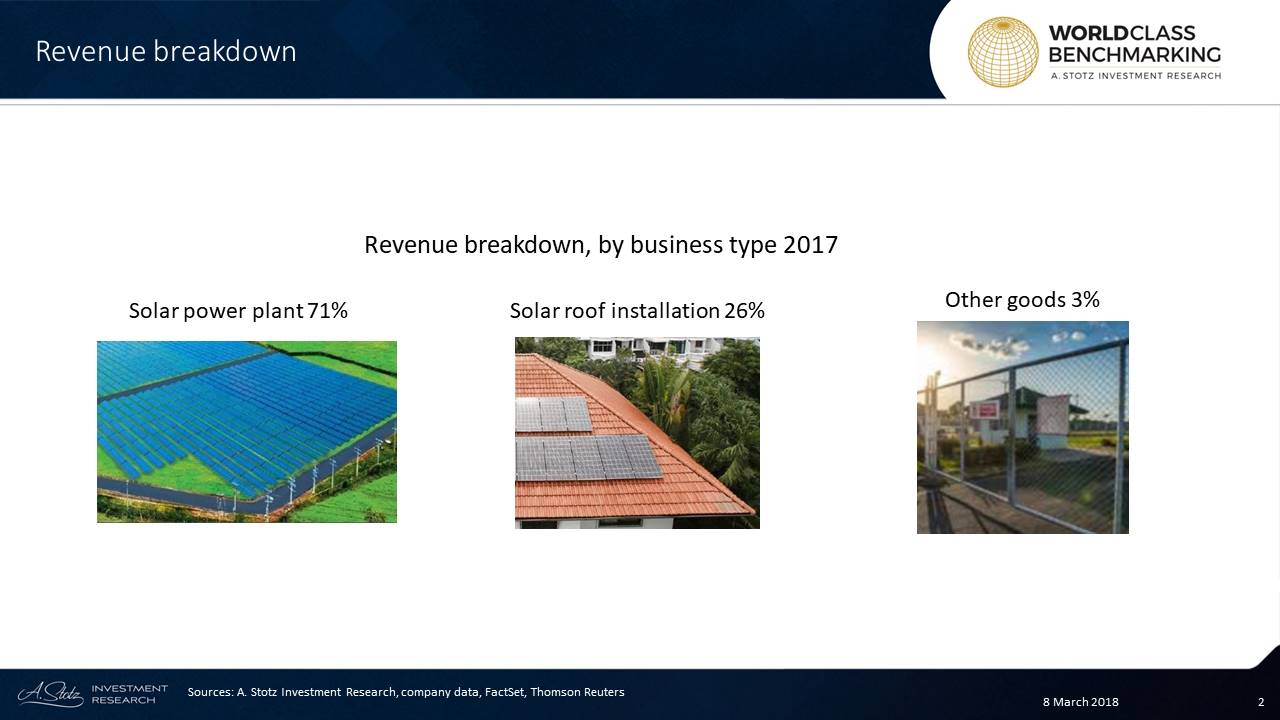 In partnership with other companies, SPCG has launched solar farms in Japan. A 30MW solar farm in Tottori is due to have its commercial operation date (COD) in April 2018 and the newly planned Ukujima Mega Solar Project with 480MW is set to begin construction in 2019 and is estimated to be ready for COD by mid 2020.
Leadership
Wandee Khunchronyakong is the founder of SPCG and has served as its Chairperson and CEO since 2011. She has extensive experience in the field of solar energy and is also currently the Chairperson and CEO of Solar Power Co., Ltd. She has numerous degrees and doctorates from different institutions in Thailand and other countries.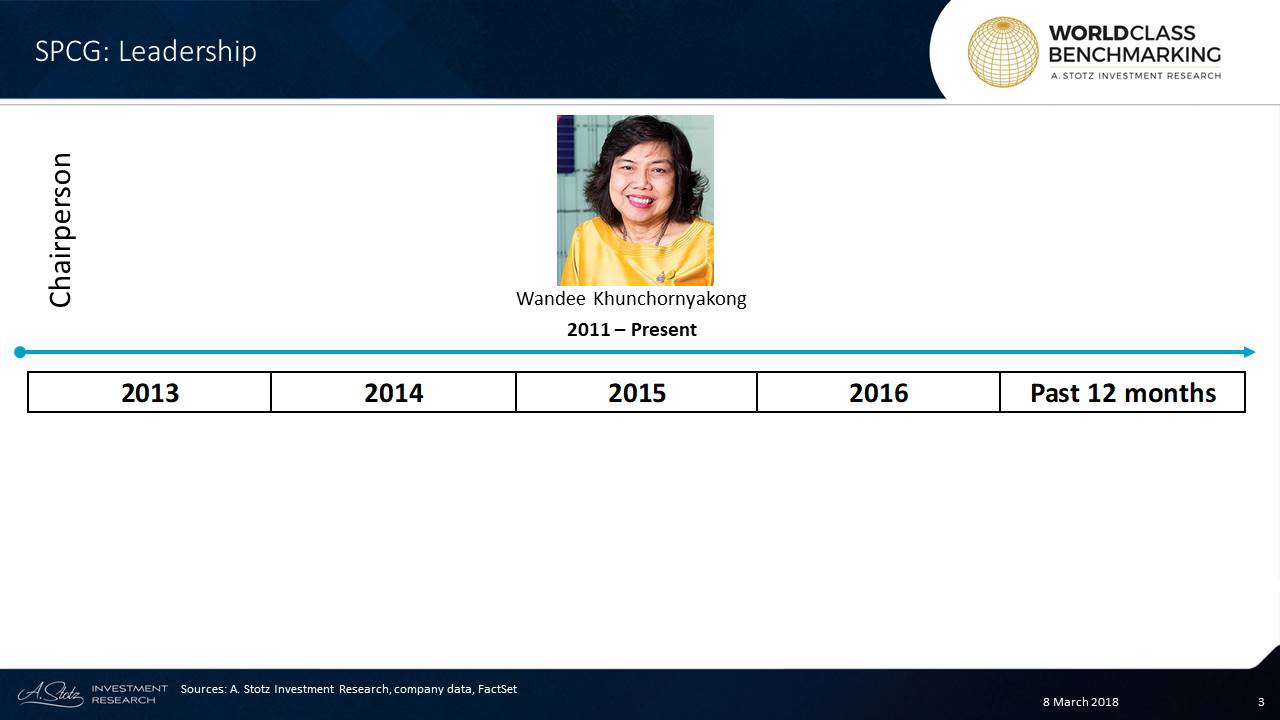 World Class Benchmarking
Profitable Growth has been excellent throughout the years, ranked at #2 or since 2014. In the past 12 months, SPCG ranked among the top 30 of 150 medium-sized Utilities globally.
Profitability has improved drastically from being ranked #7 in 2013 to become among the best in recent years. Growth, however, has fallen to an average rank from being top-ranked in 2013 and 2014.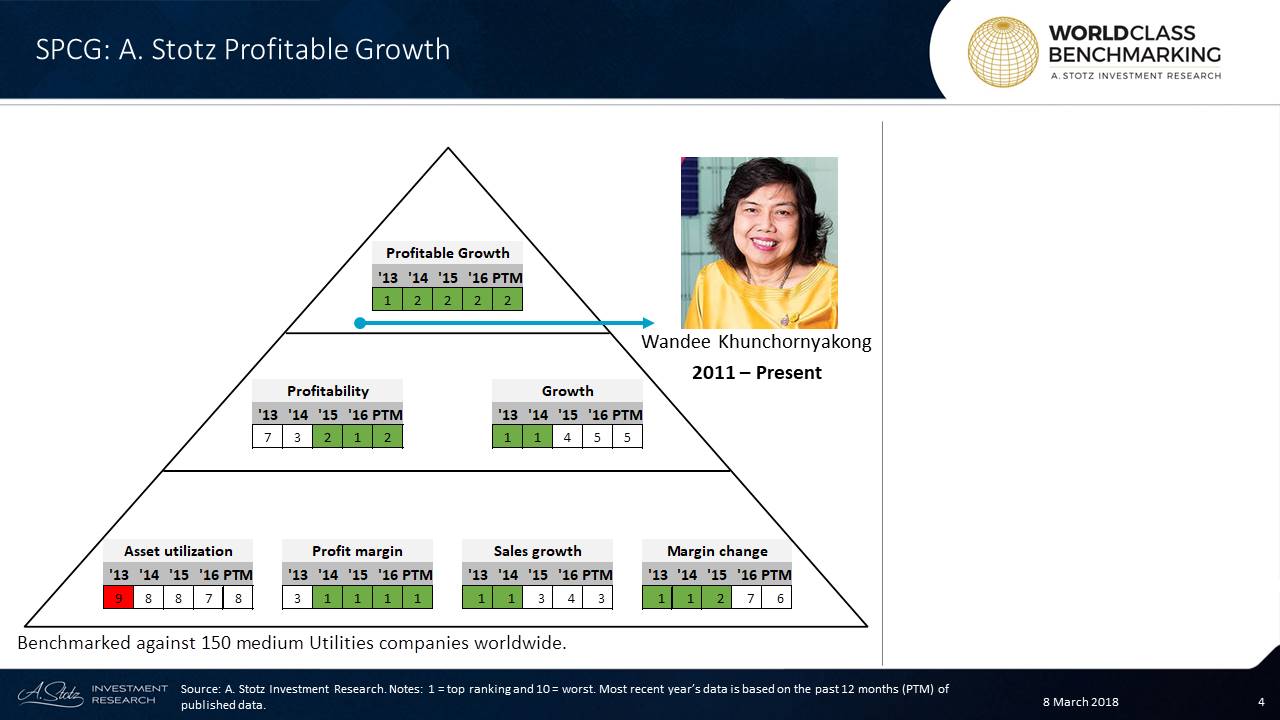 Asset utilization remained low over the years while Profit margin has been World Class since 2014.
Both Sales growth and Margin change have fallen over the years. In the past 12 months, however, Sales growth improved to #3 from #4 and Margin change improved to #6 form #7.
---
What're your thoughts on SPCG?
If you like our research, share it with your friends.
---
DISCLAIMER: This content is for information purposes only. It is not intended to be investment advice. Readers should not consider statements made by the author(s) as formal recommendations and should consult their financial advisor before making any investment decisions. While the information provided is believed to be accurate, it may include errors or inaccuracies. The author(s) cannot be held liable for any actions taken as a result of reading this article.