Great Growth at Gunkul Engineering
Background
Gunkul Engineering Public Company Limited is a manufacturing company established in 1982.
The company supplies hardware and accessories products used in electrical transmission and distribution.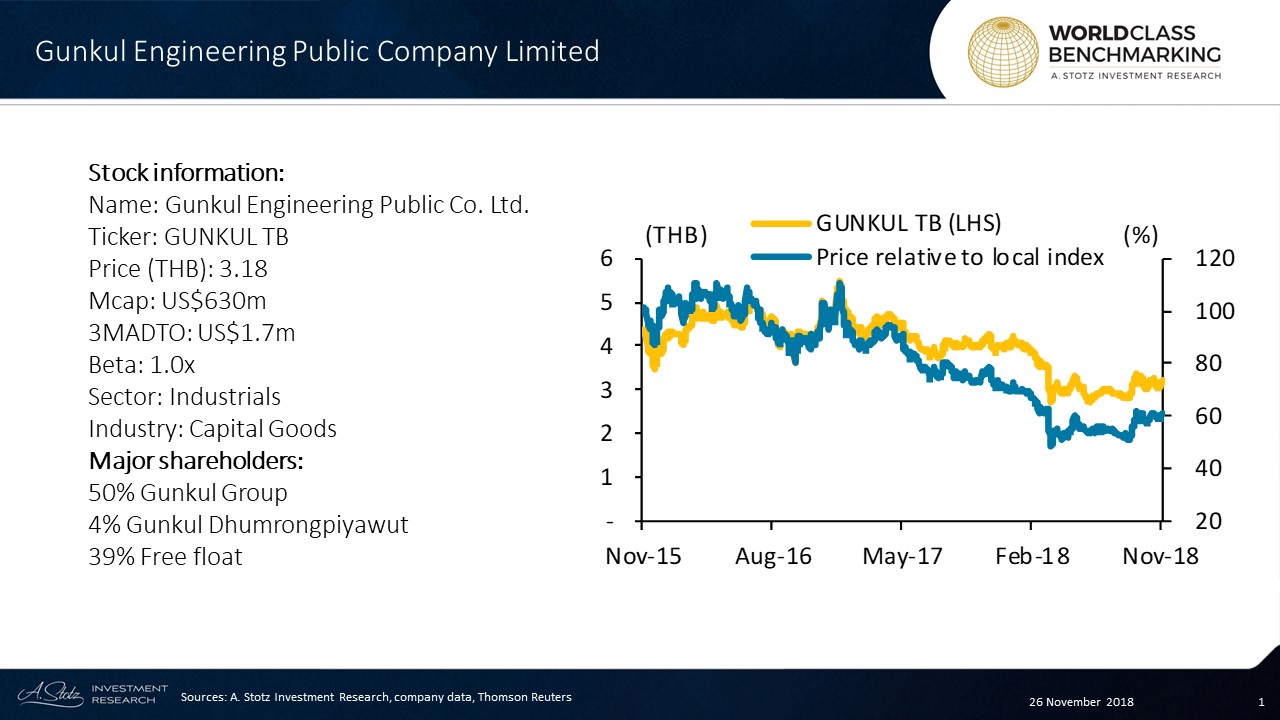 GUNKUL is also one of the largest renewable energy companies in Thailand, operating solar, wind, and gas powered plants.
Business Description
GUNKUL mainly engages in production and trading of electrical equipment, providing over 5,000 different types of items which are used in all stages of distribution from generation to transmission. Example products include power plant components, cables, and transformers.
Construction and services segment accounts for 28% and 3% of total revenue respectively. Most construction projects are either solar rooftop panels, solar farms, or wind farms. Services provided are mainly maintenance of finished construction projects.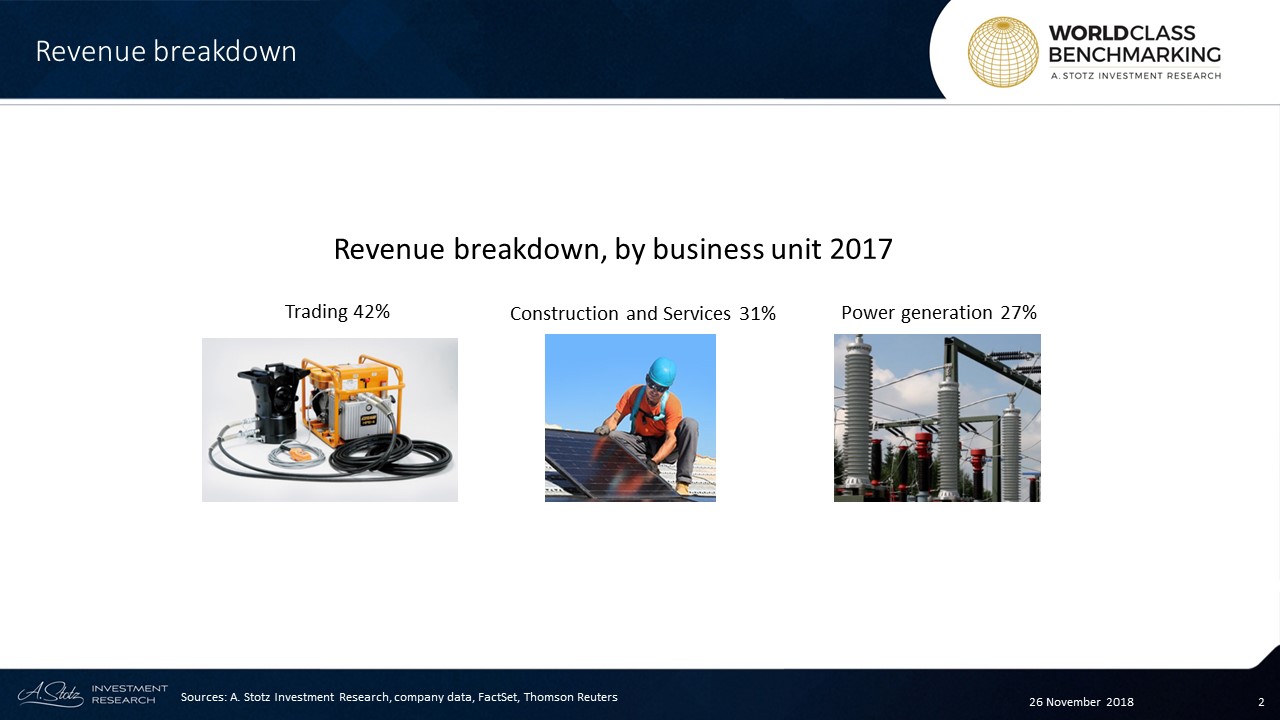 Majority of GUNKUL's power generation are from solar and wind powered plants with only 3% from gas-fired plants. From the total capacity of 510MW, 56% was generated domestically while the remaining came from Japan, Malaysia, and Myanmar which contributed 38%, 4%, and 2% respectively as of August 2018.
GUNKUL currently has five solar farms and one wind farm under development, most of which are overseas. Some are expected to start contributing to the total capacity as early as 1Q19.
Leadership
Gunkul Dhumrongpiyawut is the founder and the current chairman of GUNKUL. He has served in this role since 2008 and currently possesses 4% of GUNKUL's shares. His family members, Sopacha Dhumrongpiyawut and Naruechon Dhumrongpiyawut hold other important positions within GUNKUL. He received his Masters of Engineering Degree from Western University, Thailand.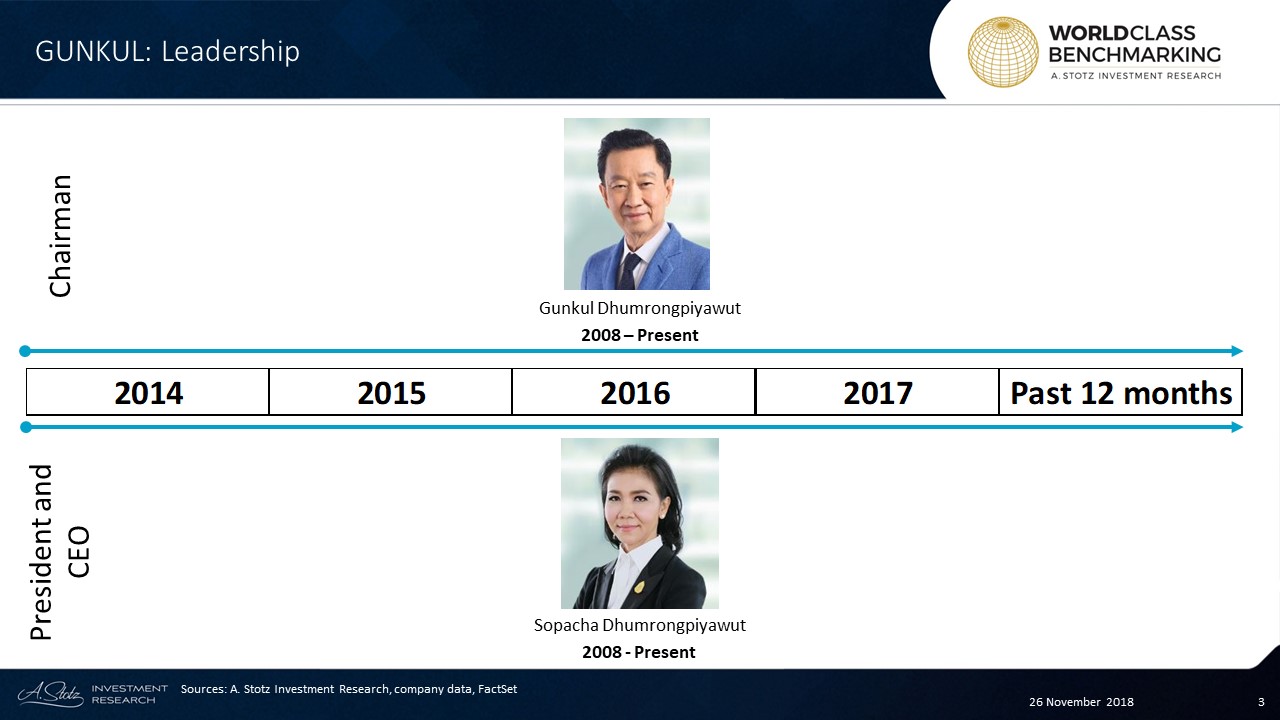 Sopacha Dhumrongpiyawut currently serves as the President and CEO of GUNKUL and has served in this position since 2008. Though she does not personally hold any shares of GUNKUL, her husband holds a significant amount. She obtained a Bachelor of Nurse from Srinakarinwirot University, Thailand and has participated in numerous training programs and courses from other institutions.
World Class Benchmarking
Profitable Growth has fallen from its rank of #3 in 2014 to #8 in 2017 but recovered to #4 in the past 12 months. GUNKUL ranked among the top 600 out of 1,500 medium-sized Industrials companies worldwide.
Profitability has worsened considerably, dropping from #2 in 2014 to a below average rank at #6 in the most recent period. On the other hand, Growth has improved over the years, rising to #2 from #9.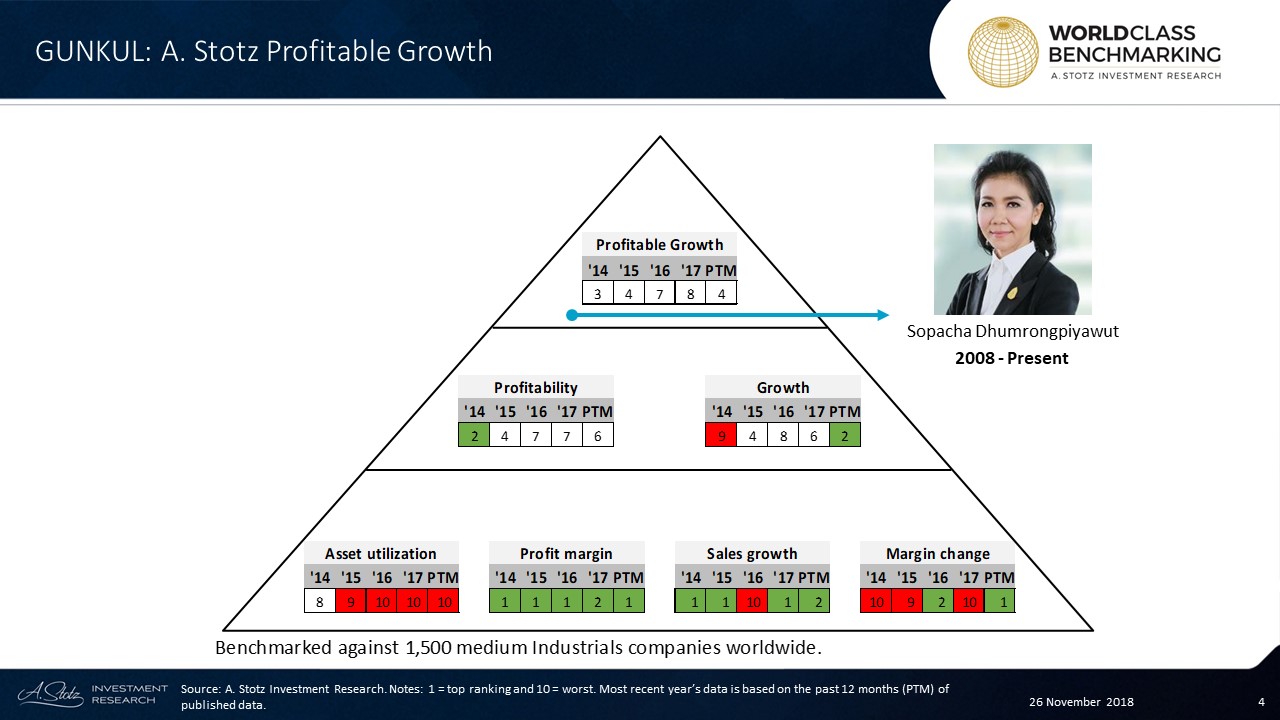 Asset utilization has declined since 2014 and has been ranked the worst since 2016. Profit Margin shows a stark contrast with its ranks being among the best in all years.
Sales growth has shown great ranks for the whole time period with an exception of 2016. Margin change shows polarizing ranks over the years, some are at #10 while some are at #1.
---
What're your thoughts on GUNKUL?
If you like our research, share it with your friends.
---
DISCLAIMER: This content is for information purposes only. It is not intended to be investment advice. Readers should not consider statements made by the author(s) as formal recommendations and should consult their financial advisor before making any investment decisions. While the information provided is believed to be accurate, it may include errors or inaccuracies. The author(s) cannot be held liable for any actions taken as a result of reading this article.