Government Pumping Money in (Or Incentivizing It) Creates Excess Demand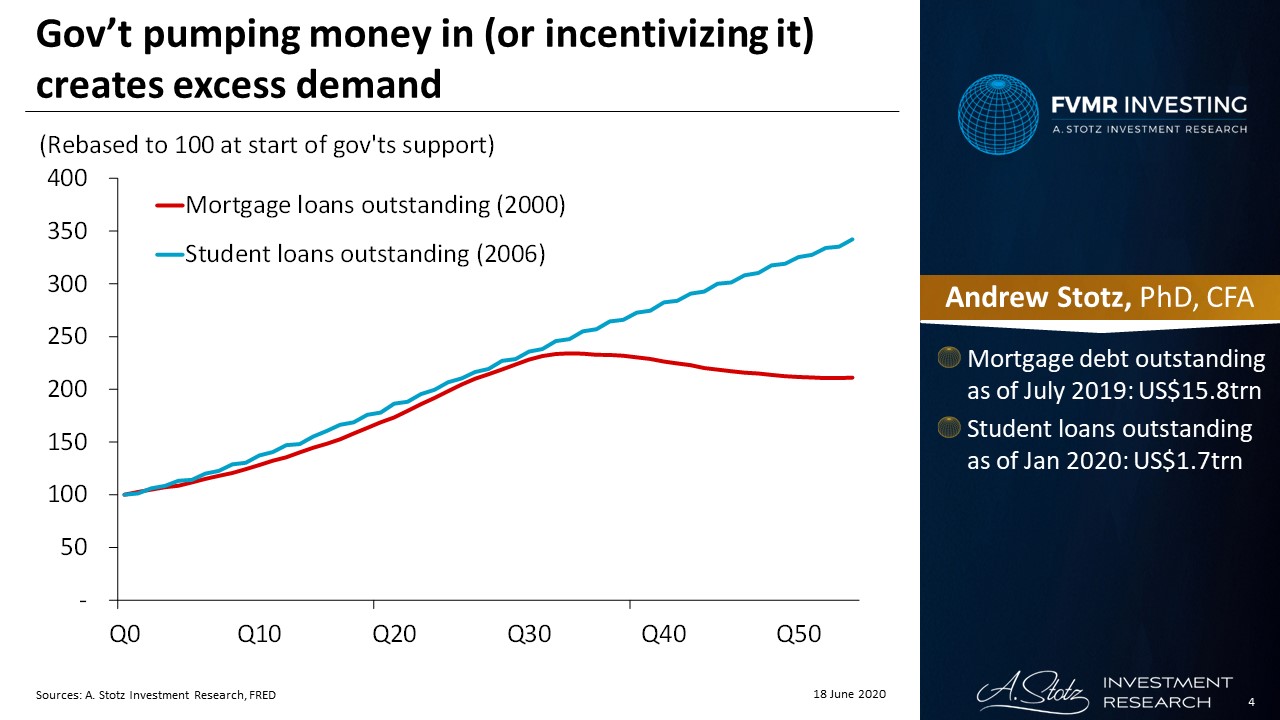 ---
Mortgage debt outstanding as of July 2019: US$15.8trn
Student loans outstanding as of Jan 2020: US$1.7trn
---
Why has the cost of education increased?
From the 2008 school year to the 2018 school year, 41 states spent less per student, after adjusting for inflation.
Washington Times reported on Maxine Waters' questioning of banking chiefs over the student loan crisis. (Maxine Waters is the chairwoman of the House Financial Services)
"What are you guys doing to help us with this student loan debt? Who would like to answer first? Mr. Monahan, big bank." – Ms. Waters
"We stopped making student loans in 2007 or so." – Brian Monahan, BofA chairman and CEO
"We exited student lending in 2009." – Michael Corbat, Citigroup CEO
"When the government took over student lending in 2010 or so, we stopped doing all student lending." – Jamie Dimon, JPMorgan chairman and CEO
---
DISCLAIMER: This content is for information purposes only. It is not intended to be investment advice. Readers should not consider statements made by the author(s) as formal recommendations and should consult their financial advisor before making any investment decisions. While the information provided is believed to be accurate, it may include errors or inaccuracies. The author(s) cannot be held liable for any actions taken as a result of reading this article.