Free Live Events with Andrew Stotz in Bangkok Week of 12 March 2018
During the week of March 12, Andrew Stotz will have two events in Bangkok on various topics. All events are free to attend. We invite you to join us and feel free to invite your friends.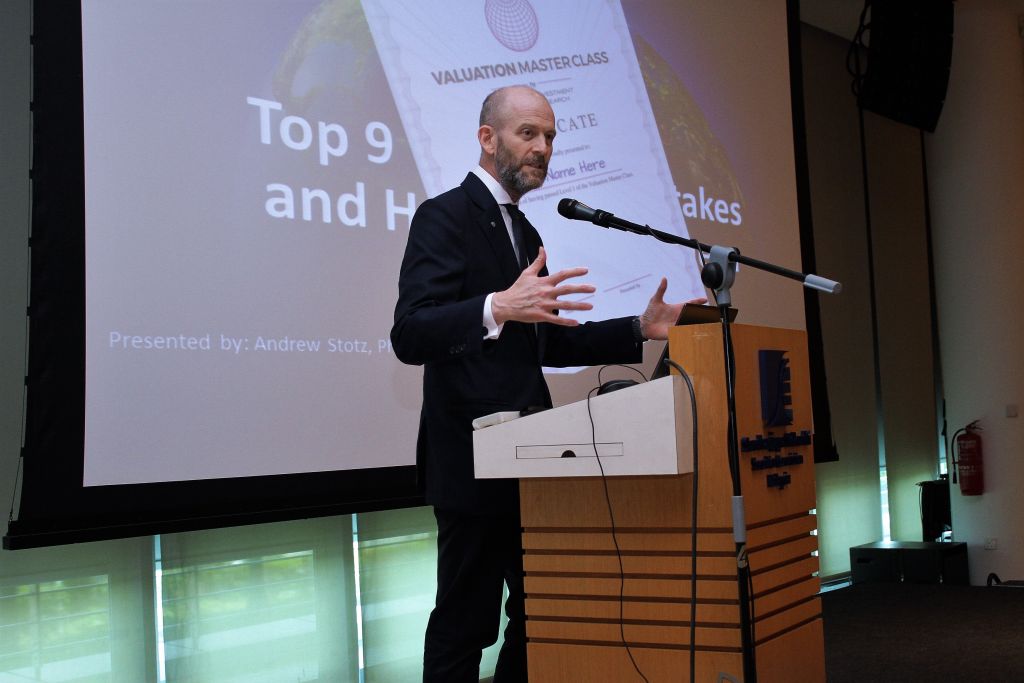 ---
Thursday, March 15
Venue: Pacific City Club, Bangkok
JOIN US if you are passionate about stock valuation.
The Valuation Master Class Live Series is a one-hour a week get-together to share our experience about valuation.
At this event, you will hear great presentations by the Valuation Master, Andrew Stotz, who will discuss various valuation topics including:
– 9 Valuation Mistakes and How to Avoid Them
– How to Value Any Company in the World
– Example Valuations of Companies
– A Review of the Cheapest Stocks in the Market
– Presentations from Current Valuation Master Class students
Great new content each week and just plain fun! Join us, as we share our passion and experience for company valuation.
Relax and enjoy drinks with Andrew and team at the cash bar after the event.
---
Saturday, March 17
Venue: CoffeWORKS Experience Center, Bangkok
New topics presented every week around the same general theme!
Use this Cutting-Edge Research to Improve your Investment Decisions
Are stocks too expensive? Should I put my money in bonds? What about commodities? What's happening with interest rates? How much will inflation impact future investment decisions? How do I pick stocks?
I address questions like these and much more in my Strategies for the Advanced Investor event. When I look at stocks and the attractiveness of markets, I consider four key aspects, which I call FVMR—Fundamentals, Valuation, Momentum, and Risk. Each week, I'll present exclusive, cutting-edge research on investing in global markets and the factors an experienced investor should consider when positioning their portfolio.
We can all learn from each other. Each week offers thought-provoking research and strategies as well as a platform to discuss and debate your investment ideas.
Join like-minded financial professionals and thought leaders as we share opinions, exchange ideas, and challenge conventions about wealth management for ourselves and our clients.
---
DISCLAIMER: This content is for information purposes only. It is not intended to be investment advice. Readers should not consider statements made by the author(s) as formal recommendations and should consult their financial advisor before making any investment decisions. While the information provided is believed to be accurate, it may include errors or inaccuracies. The author(s) cannot be held liable for any actions taken as a result of reading this article.