Excellent Profitable Growth at ACE Hardware Indonesia
Background
PT ACE Hardware Indonesia Tbk was established in 1995. The company primarily engages in home improvement and lifestyle products in the retail industry.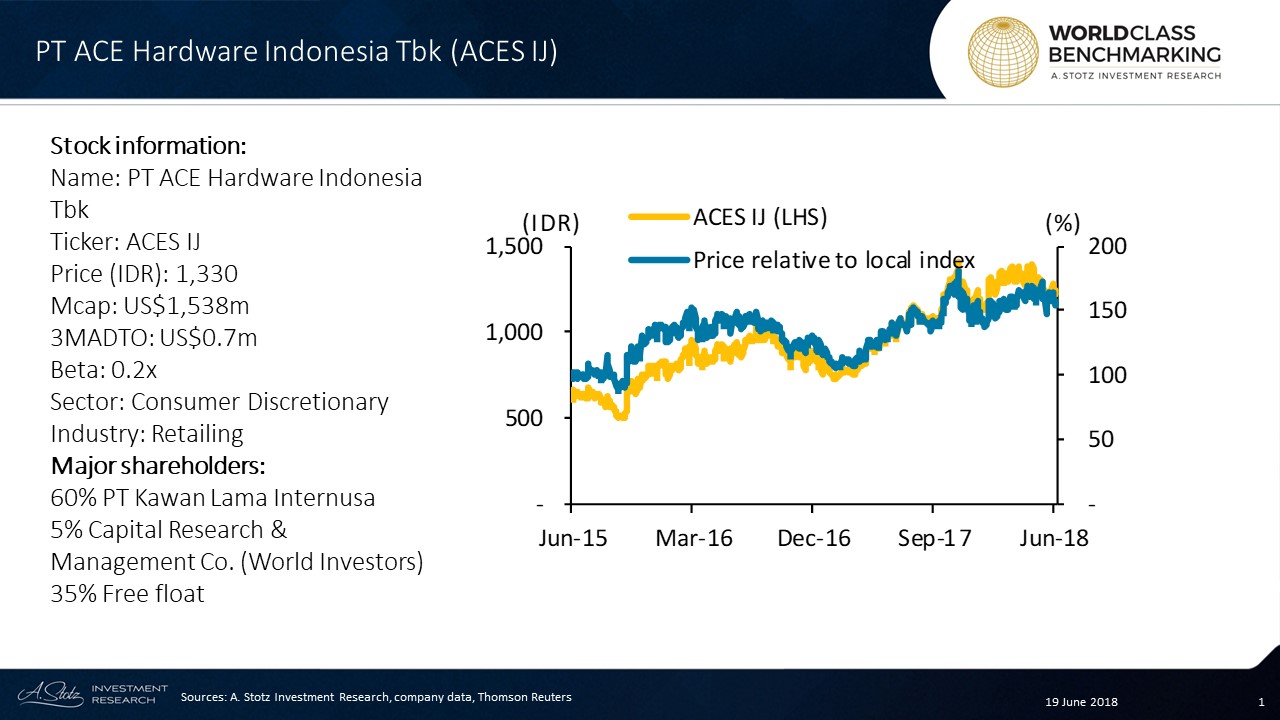 With over 13,000 employees, it has 177 stores in 47 cities in Indonesia. ACES has a portfolio of 68,000 stock keeping units.
Business Description
ACES holds the master franchise rights of ACE Hardware Corporation, an American hardware retailers' cooperative, in Indonesia. It is 60% owned by Kawan Lama Sejahtera Group, the country's leading distribution company of industrial equipment. ACES runs its business under two store brands: ACE Hardware and Toys Kingdom.
The first brand, ACE Hardware, commercializes two kinds of products: home improvement and lifestyle items. In the home improvement category, it has the household hardware, cleaning, gardening, lighting, and building products. In the lifestyle category, it offers automotive, furniture, sporting and pet products, as well as hotel, restaurant and cafe supplies.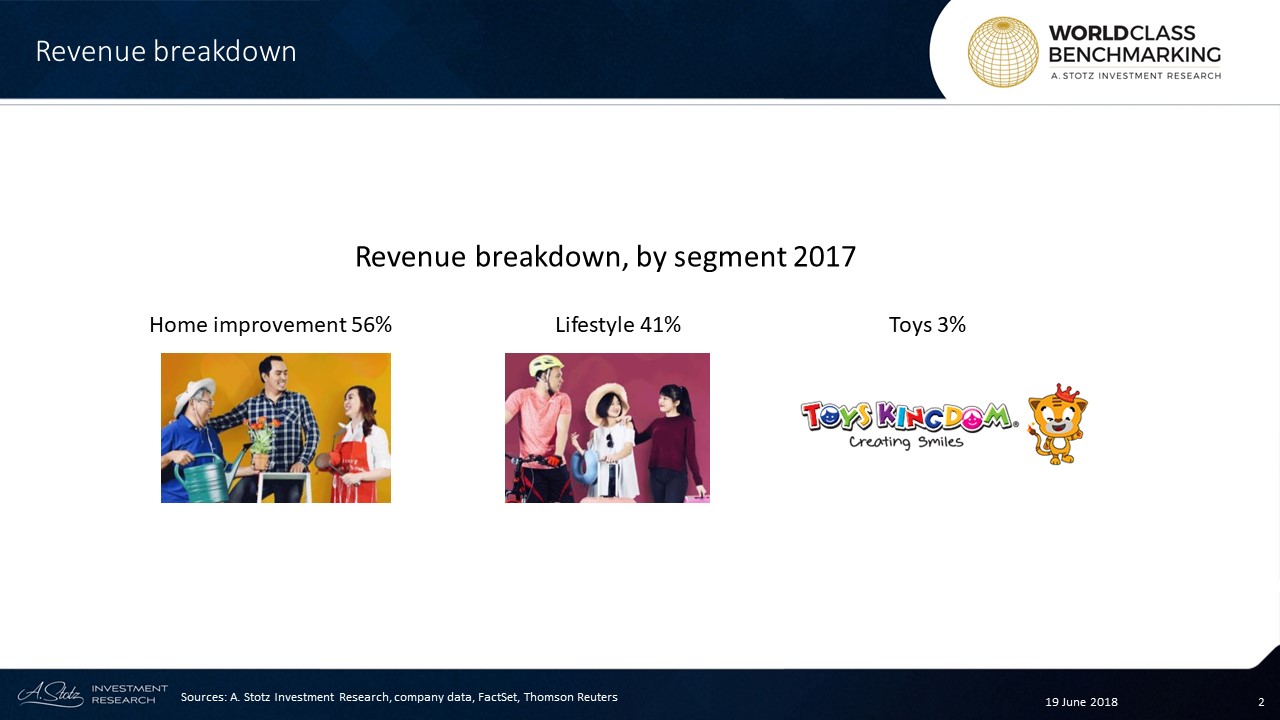 The second brand, Toys Kingdom completes the catering to the family niche with toys. There are 147 ACE Hardware stores in 36 cities in Indonesia and 30 Toys Kingdom stores in 11 major cities.
In a smaller scale, the company started engaging in the e-commerce segment in 2016 with a 30% stake in RupaRupa.com, offering more than 30,000 products.
Leadership
Kuncoro Wibowo is the current President Commissioner at ACE Hardware and has served in this position since 1995. Mr. Wibowo ranked no. 16 of Indonesia's 50 Richest in 2017. He graduated from London Business School, UK and the University of Terbuka, Indonesia.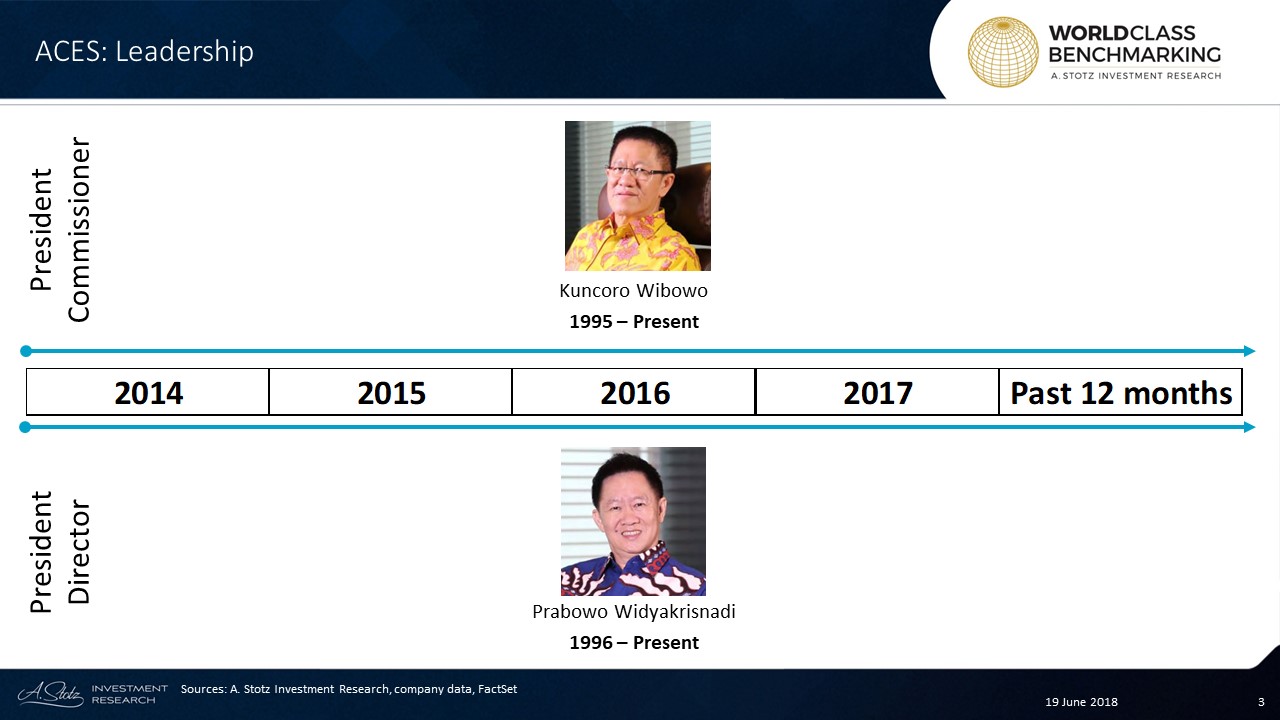 Prabowo Widyakrisnadi has served as President Director since 1996. He holds a Bachelor in Engineering from the University of Houston, US.
World Class Benchmarking
ACE Hardware Indonesia has ranked #1 on Profitable Growth for the whole time period. In the past 12 months, the company ranked among the best 133 out of 1,330 medium-sized Consumer Discretionary companies globally.
Same as for Profitable Growth, ACES' Profitability has ranked #1 for the whole time period. Growth has shown an improving trend since 2015 and has been ranked #4 since 2017.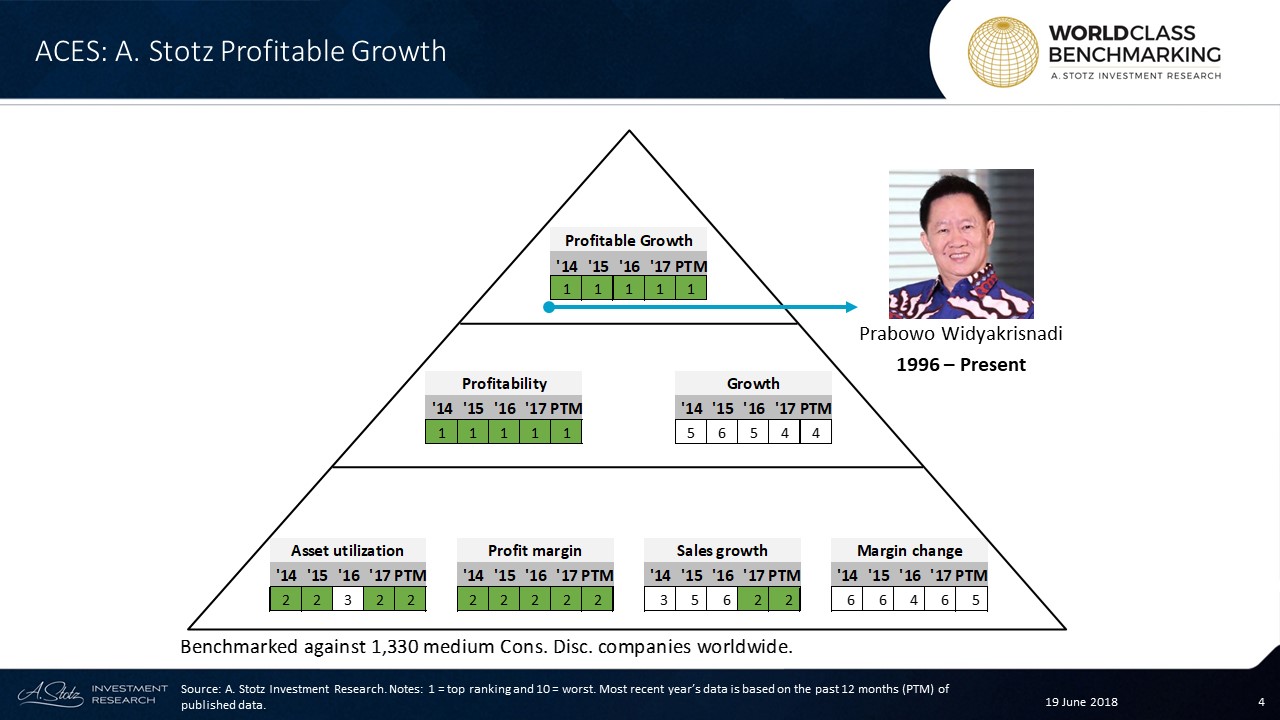 Asset utilization and Profit margin have both persistently ranked in the top 20% with the exception of a small drop to#3 for Asset utilization in 2016.
Sales growth improved to #2 from #6 in 2017. Margin change has consistently ranked around average and ranked at #5 in the most recent period.
---
What're your thoughts on ACE Hardware Indonesia?
If you like our research, share it with your friends.
---
DISCLAIMER: This content is for information purposes only. It is not intended to be investment advice. Readers should not consider statements made by the author(s) as formal recommendations and should consult their financial advisor before making any investment decisions. While the information provided is believed to be accurate, it may include errors or inaccuracies. The author(s) cannot be held liable for any actions taken as a result of reading this article.