Care for Clients as You Would Your Mother
Watch the video with Andrew Stotz or read a summary of Are We Really Putting Investors First? below.
---
---
A story of "Dave", born in 1934
Some things to know about Dave. He has no interest in finance, the stock market bores him to tears. He would rather be playing golf or taking selfies!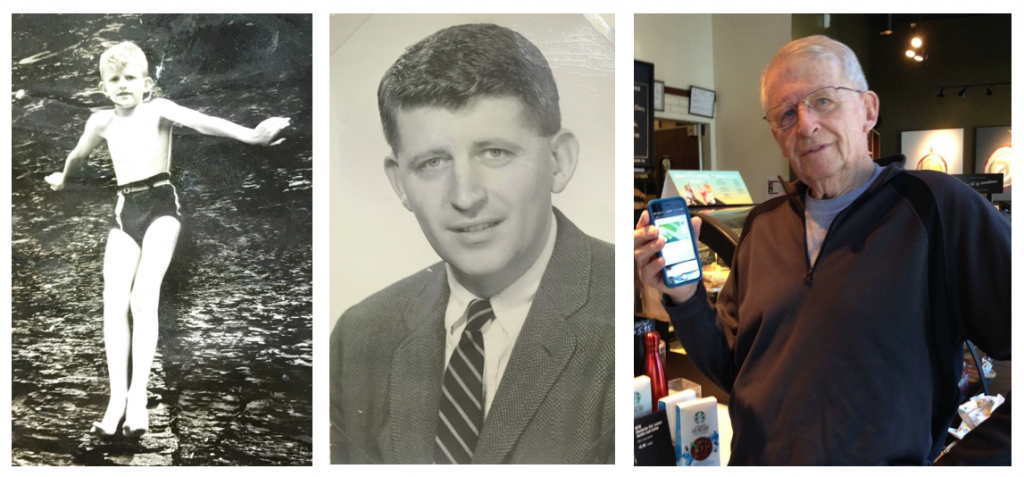 There is and always will be a knowledge gap
We don't expect anyone to learn everything. People build specialized knowledge, so, there is naturally a "knowledge gap" between any professional and their clients. Consider an engineer or a doctor.
The gap – between the professional (Engineer, Doctor, etc.) and the client – will always exist. We will never have their depth of knowledge. But, we count on them to apply that knowledge to help us. Most importantly, we count on them to live by their code of ethics and to put our interest first and to not take advantage of their "knowledge gap".
Despite Dave's lack of interest, he still needs to take care of his finances
Dave needs a financial professional like YOU to plan for his financial future. He needs your knowledge and experience. And don't count on Dave to close this knowledge gap, just like a doctor would not expect that of her patients.
To put investors first means to understand the knowledge gap and to never take advantage of it.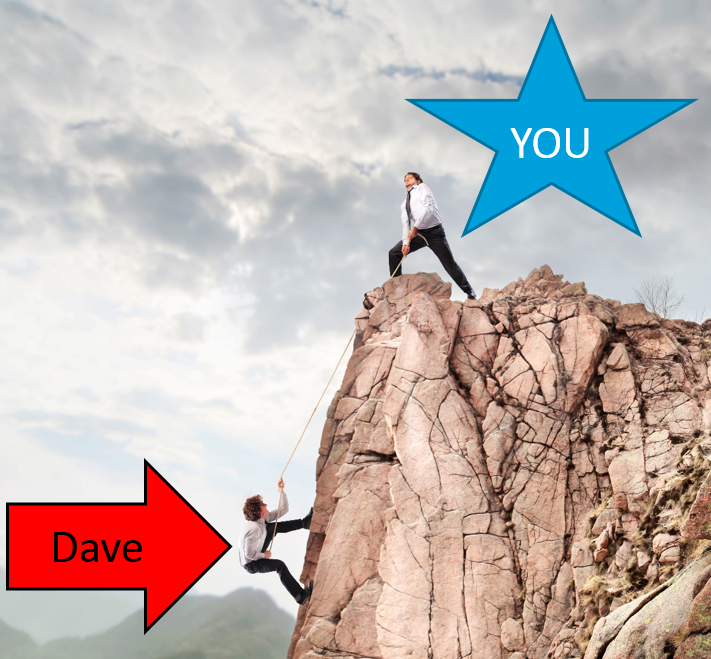 Professionals like us make a fair and legitimate profit from the knowledge gap. But when we put our own interest's first, we make what I call a "betrayal profit". That profit came from betraying the client's trust.
A financial professional should put clients' interests first
An unethical financial professional would put his own or his company's interest first. But YOU are an ethical financial professional, so today, I challenge YOU to commit to the highest ethical standards, and to expect the same of others.
So, are we really putting investors first? To make sure that YOU can always answer that question with a "Yes". Today I will encourage you to repeat something rather corny but helpful…
Let's continue the story… Dave meets Kathy
A happy young man with a bright future meets a lovely young woman. It's 1958 and they get married.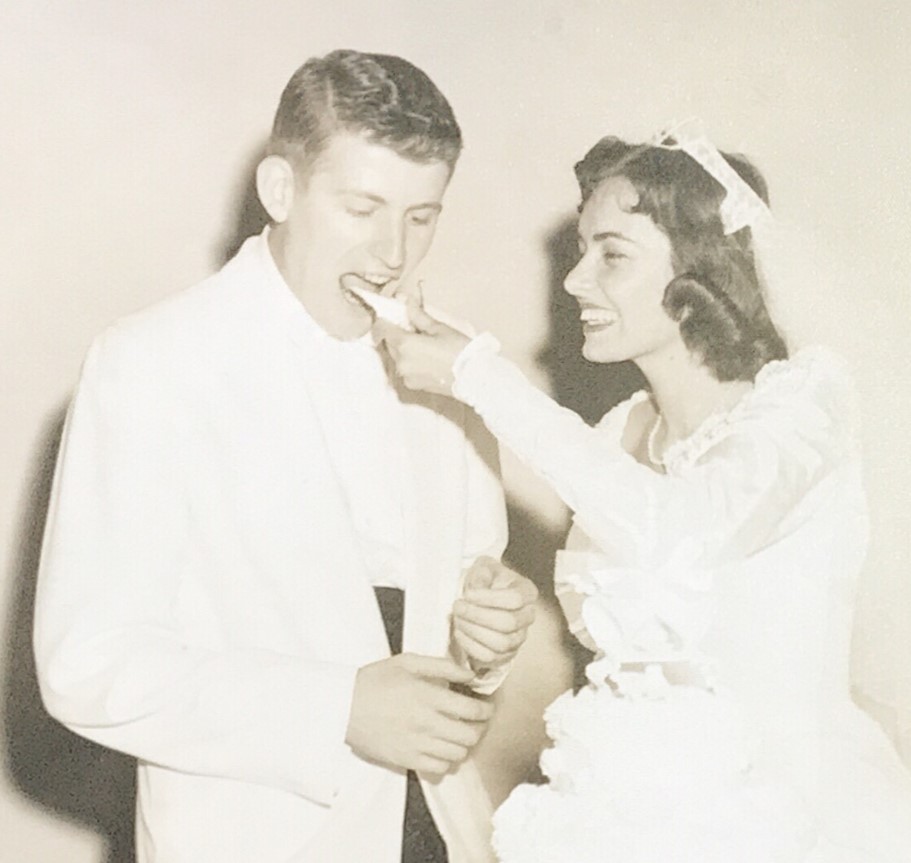 Dave's financial commitments begin. He wants to build a successful career and family life. He wants to become the person his wife and future kids can rely on.
And he will need financial professionals like YOU and me to achieve that. Good news, I will now show you six tools that CFA Institute provides us members with to do this job so very well.
Six CFA Institute tools for putting investors first
Let's continue. It's 1965 and Dave finishes his education
Dave earns his PhD in chemistry and gets the job of a lifetime at DuPont. In the same year, he has his third child, his only son.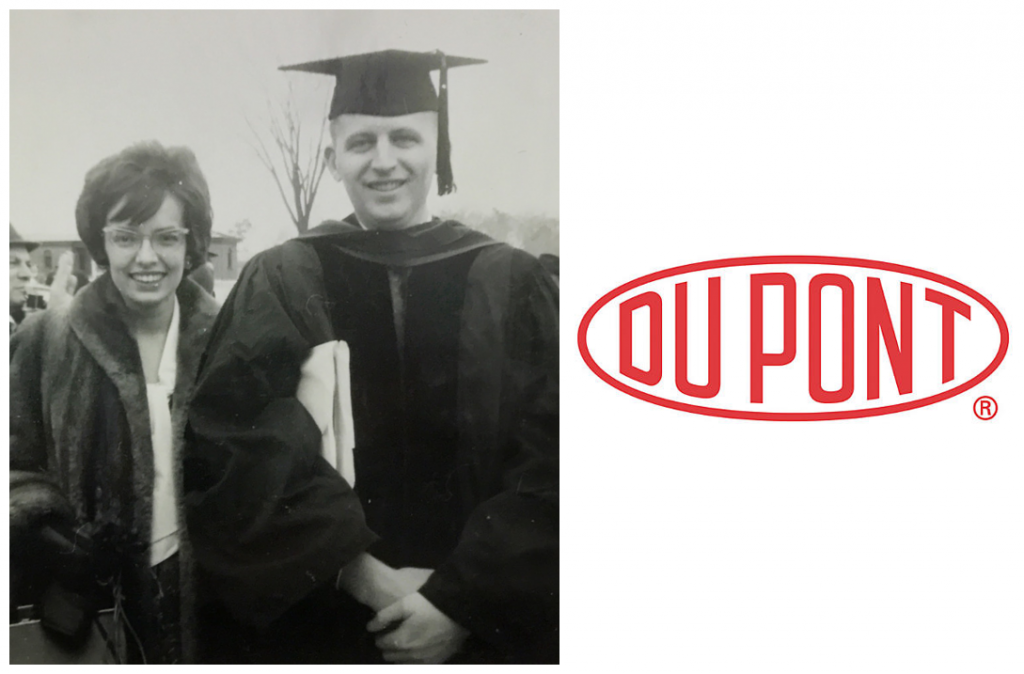 Dave wants to go forward and build a career, buy a house, put his kids through university and eventually retire. But, to do this he needs YOU, because he knows nothing about finance and has no interest in learning it.
Dave and Kathy have a growing family. They'll need to set and start to follow a financial plan. It's their interests that financial professionals should keep in mind…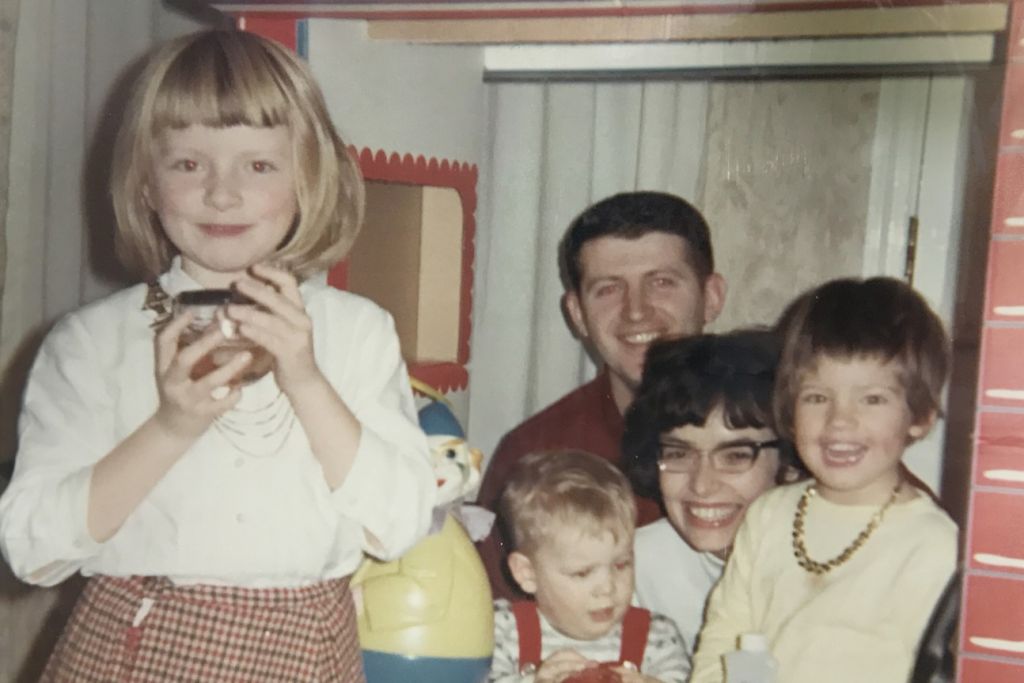 It's time for Dave and Kathy to buy their first house. This is their first major financial decision. What price should they pay? How much should they put down? What mortgage should they get? Their financial professional should always keep Dave and Kathy's interests in mind.
They're a family now… If Dave's financial professional is unethical and makes big mistakes he could destroy this family's whole future.
Investor rights keep YOU client-focused
Your client's financial interests take precedence over yours and your organization.
Good conduct by financial professionals means that you should be honest, competent, and exhibit ethical conduct that complies with applicable laws; provide transparency and forthrightness in your communication.
Good news for Dave and Kathy
Back in 1965, US companies such as DuPont helped their employees take care of their financial needs. Dave still needs to make decisions, but the company helps guide him.
In addition, the company has a defined benefit plan so that employees don't have to worry much about their pensions. Dave and Kathy can relax!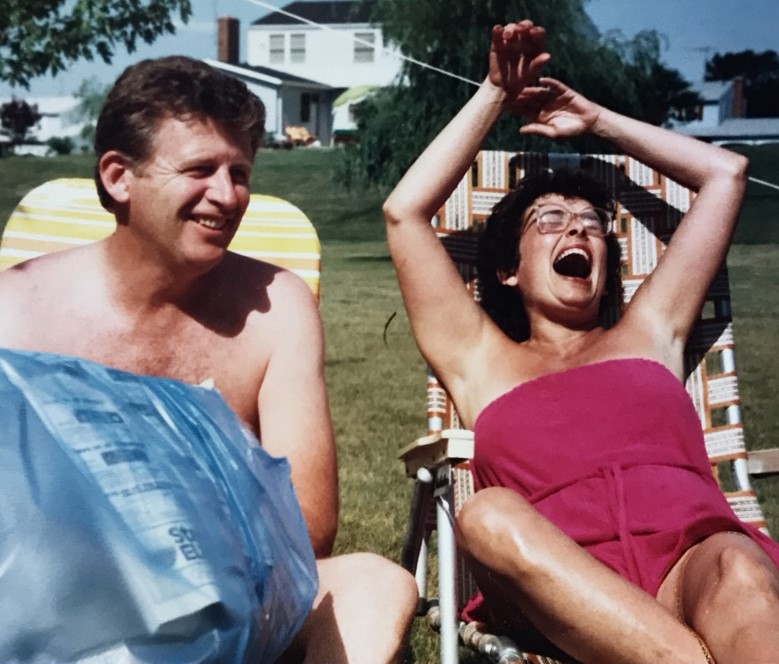 Unfortunately, there is bad news for most young people today. Companies have handed the financial planning and investing tasks to their employees. Therefore, ethical financial professionals like you are more important than ever.
Investor rights keep YOU client-focused
Financial professionals should give clients fair treatment.
Fair treatment means that you do not give one client privileged access to your services. Of course, fair does not always mean equal. Different clients have different objectives and different risk tolerances, resulting in very different investment portfolios and investment outcomes.
Time for Dave and Kathy to spend on education
Their first daughter graduates from high school. Unethical financial professionals would have made it hard for Dave and Kathy to put this daughter through college.
The family is growing up, education costs are rising. Now comes the cost of education for the two remaining kids.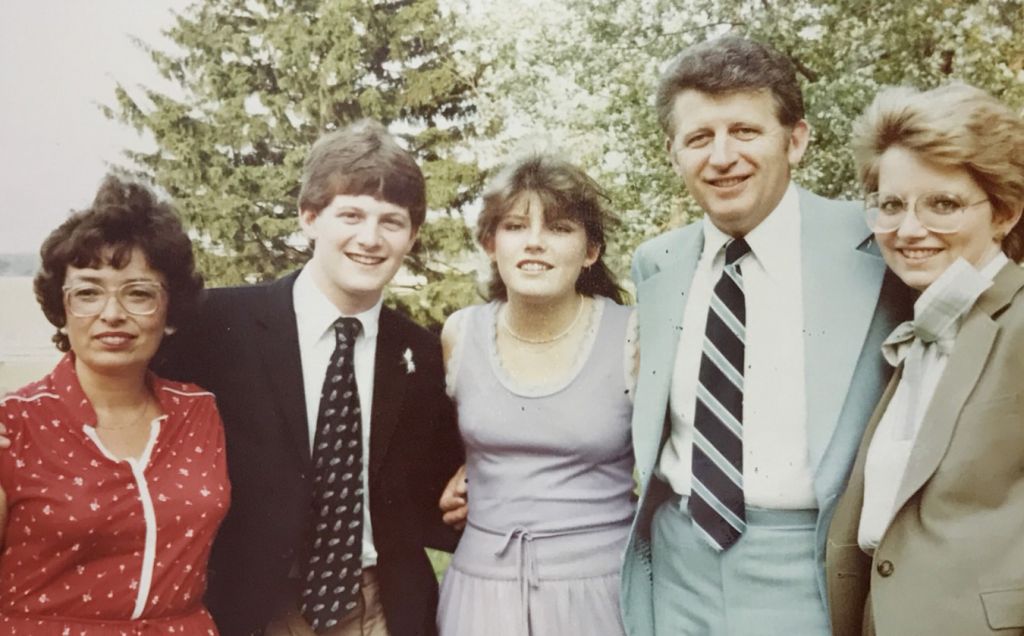 Investor rights keep YOU client-focused
Financial professionals provide clear communications.
To understand the performance of a financial product, a client must be able to understand the information provided by the financial professional or firm. So you must communicate with clients—electronic, written, verbal, or otherwise—in a way that makes sense to them. Remember the knowledge gap, do your best to make the information clear to your client.
Financial professionals should reveal conflicts.
Your advice to clients should be based solely on its benefits to them. Do not base your advice on your professional or personal interests.
Dave and Kathy meet Larry
Kathy was listening to the radio one day and heard a man named Larry Carroll talk about investing.

His message resonated with her so she sent Dave to see if Larry could help with their financial needs as retirement approached.
Dave's hair is greying, and the kids are growing up. Thanks to responsible financial advice, Dave is able to retire at 60.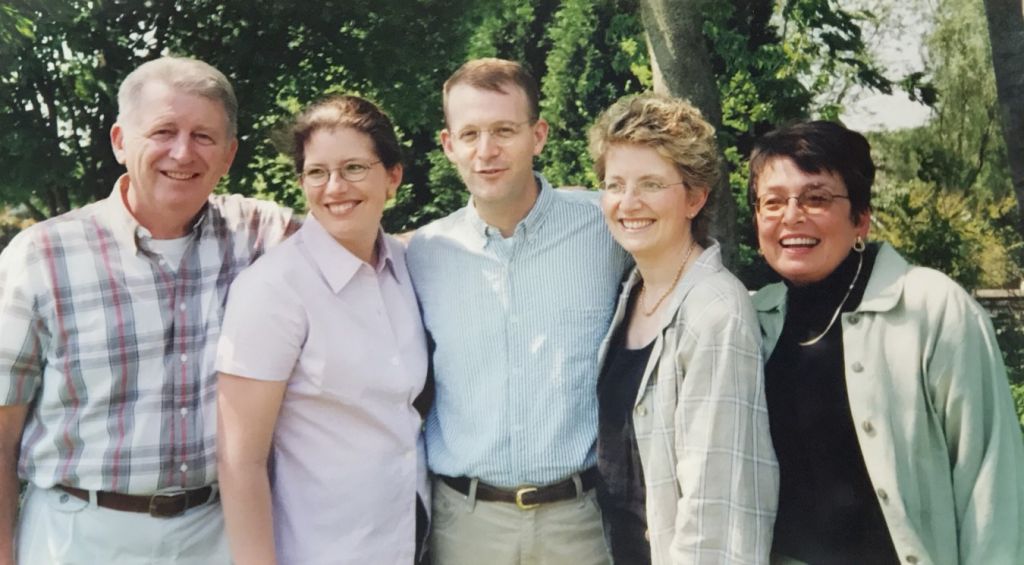 Dave has reached a level of financial success! He and Kathy are enjoying a happy retirement. Their kids all have happy lives and families and support themselves.
Investor rights keep YOU client-focused
Financial professionals should protect privacy.
Clients have the right to privacy regarding their personal and financial information. Only financial professionals and staff directly involved in the investment decision-making or reporting processes should have access to the clients' information.
Financial professionals should document actions.
Document and make readily available:
All information given to your client
All products discussed with and offered to your client
Any decisions that have the potential to affect or have affected your client's finances (including decisions in which the client said "no" to the product or advice)
Dave and Kathy grow closer, love grows deeper
Great financial advice has helped Dave and Kathy spend 22 happy years in retirement. They are doing the things they have always wanted to do. Most important to them is that they are not a burden on their kids.
Do you think their retirement would have been filled with happiness if they continuously had financial issues due to bad advice?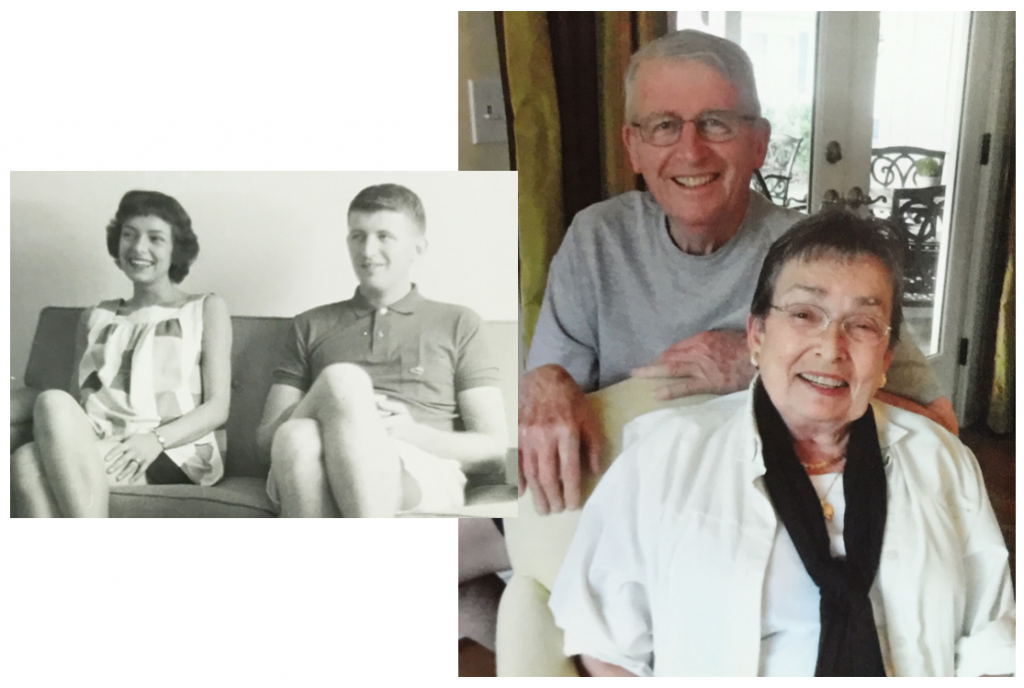 Fifty-eight years of marriage and, with age, comes more complex financial needs. Dave's financial professional must give suitable advice that is based on Dave and Kathy's changing needs. For example, as clients age, healthcare costs will usually rise.
Investor rights keep YOU client-focused
Good advice from financial professionals.
You should base your decisions on a thorough analysis of the products and services that may be used to meet your clients' needs. You should carefully consider and support judgments that match products and services with your clients' needs and circumstances.
Financial professionals should give suitable advice.
In other words, you should really know your clients. Not just on paper. Not just from a KYC (or CYA perspective). Rather from a human, real-life perspective…as if the client were your mother.
Financial professionals should charge fair fees.
It is your responsibility to make sure all fees and costs charged to your clients are clear, fair, and reasonable. And remember that clients have the right to fully understand the expenses they are paying for investment services and products. Even for financial products as simple as a checking account.
More than 22 years of comfortable retirement
Late July 2016, Dave, my dad, had a cup of coffee with me, enjoying his happy retirement in Charlotte, North Carolina.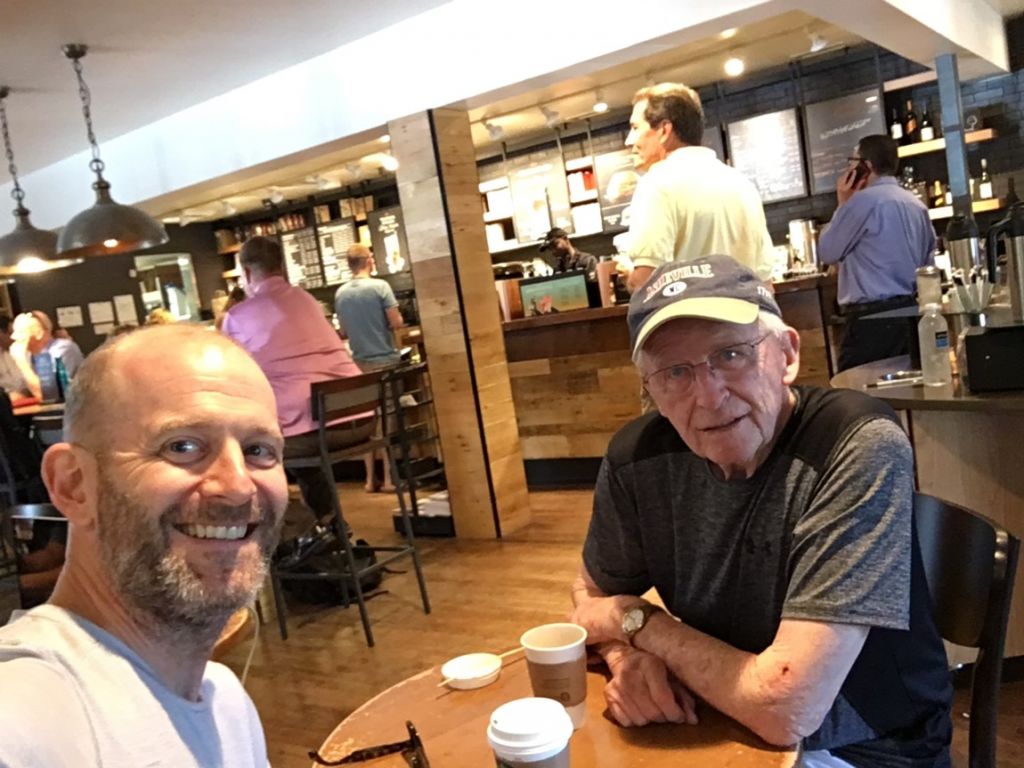 Throughout his life, he has received good advice, charged at fair fees. His financial professionals put his interests first. Larry and his colleague Kelly helped Dad keep his financial affairs in order.
What I haven't told you about the picture above, was that this was my father's last day on Earth. My story of Dave's life ends here, but things got worse for our family.
Kathy, my mom, was recovering from a stroke at a rehabilitation hospital in North Carolina.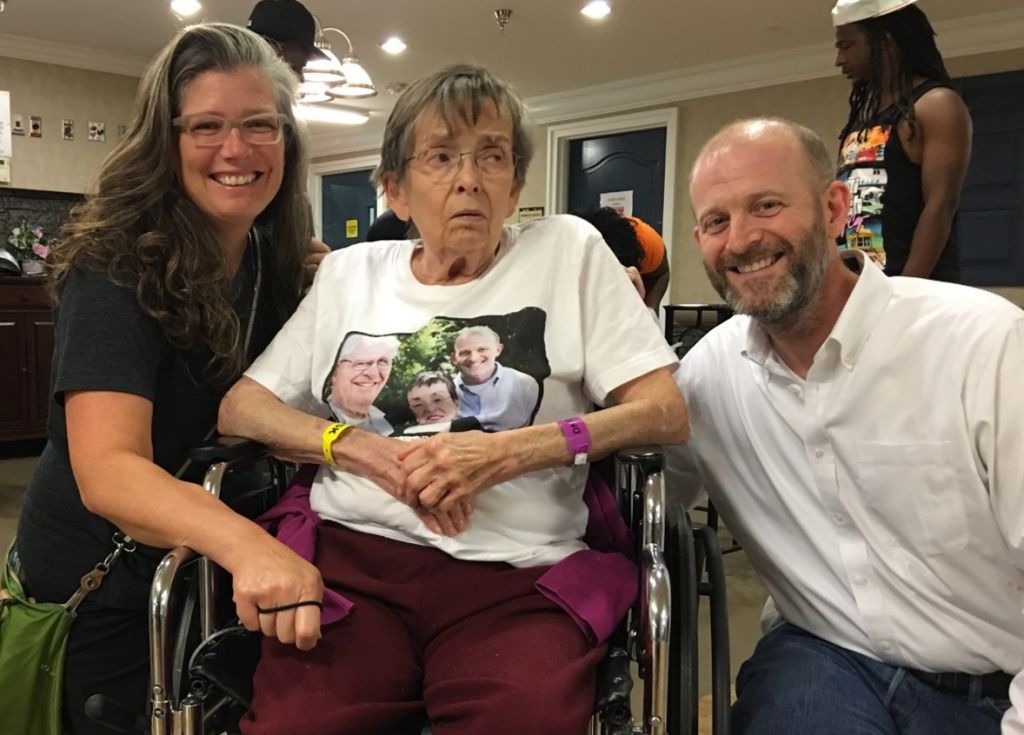 We lost my oldest sister to cancer in 1998 and with the loss of my father our family of five was now three. Mom, my sister, Sharron, and me. We smiled through the tears. But, times were tough.
However, there is some good news at the end of this story…
Because Larry and Kelly put their clients', my parents, interest first.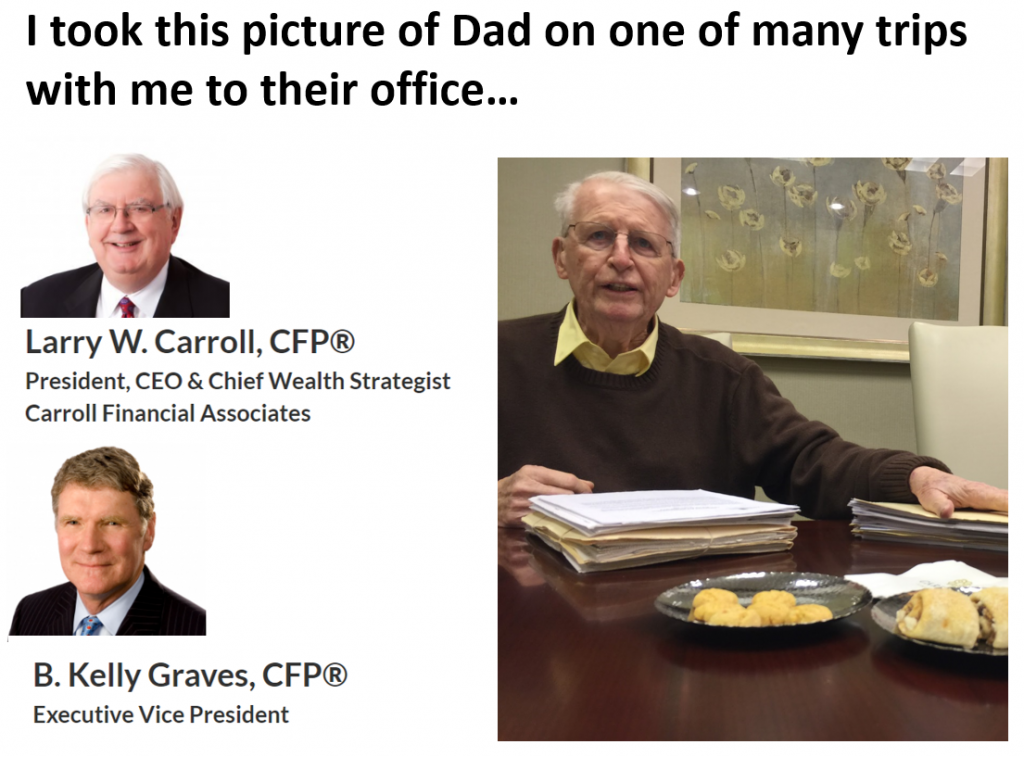 My mom has steadily recovered with me at my home in Bangkok. Thanks to ethical financial professionals, mom and dad did not have to worry about retirement. And their wish of never being a financial burden on their kids has come true.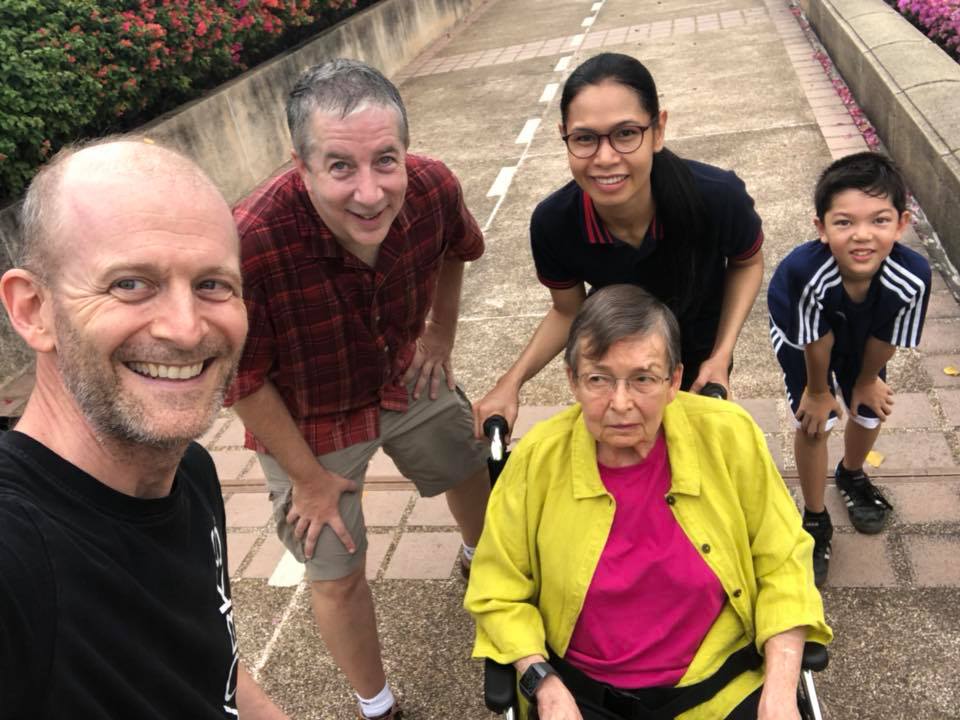 Through the story of Dave and my family, you have learned the 10 parts of the CFA Institute Statement of Investor Rights.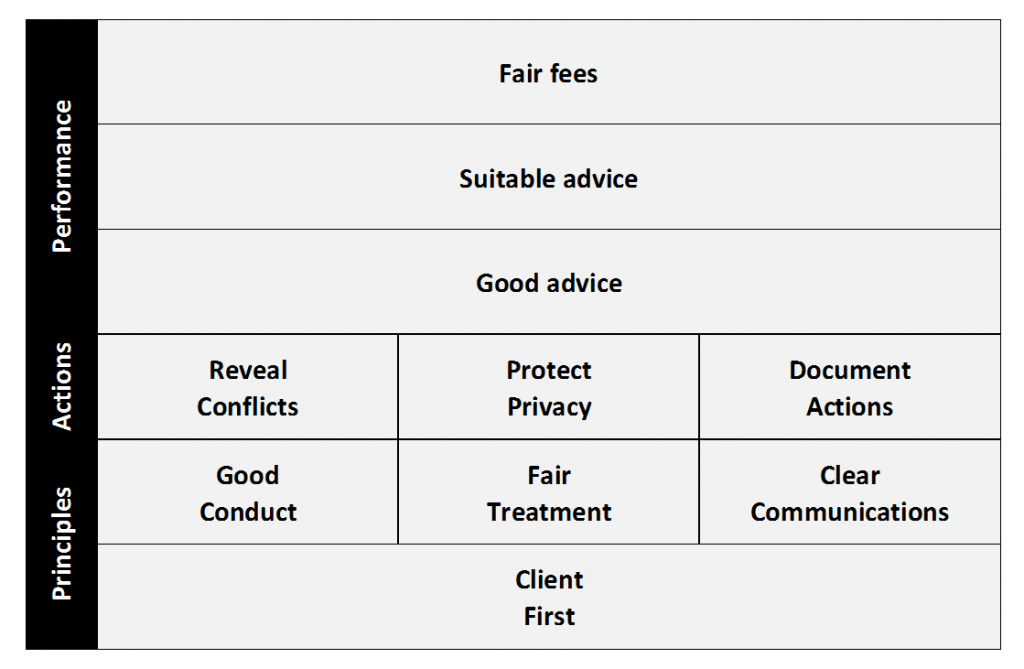 Now, I will close with eight words for you…
"Care for clients as you would your mother"
---
DISCLAIMER: This content is for information purposes only. It is not intended to be investment advice. Readers should not consider statements made by the author(s) as formal recommendations and should consult their financial advisor before making any investment decisions. While the information provided is believed to be accurate, it may include errors or inaccuracies. The author(s) cannot be held liable for any actions taken as a result of reading this article.