All That Lo Mein You Eat Is Making Fufeng Group Rich
Watch the video with Andrew Stotz or read a summary of the World Class Benchmarking on Fufeng Group Limited.
---
---
Background
Fufeng Group Limited is a Chinese-based company focused on manufacturing amino acids, from which it produces the biggest worldwide sales of MSG.
The group has five plants in Northeast Asia, well-placed geographically for obtaining cheap corn, the main raw material used in production of its key products, including xanthan gum.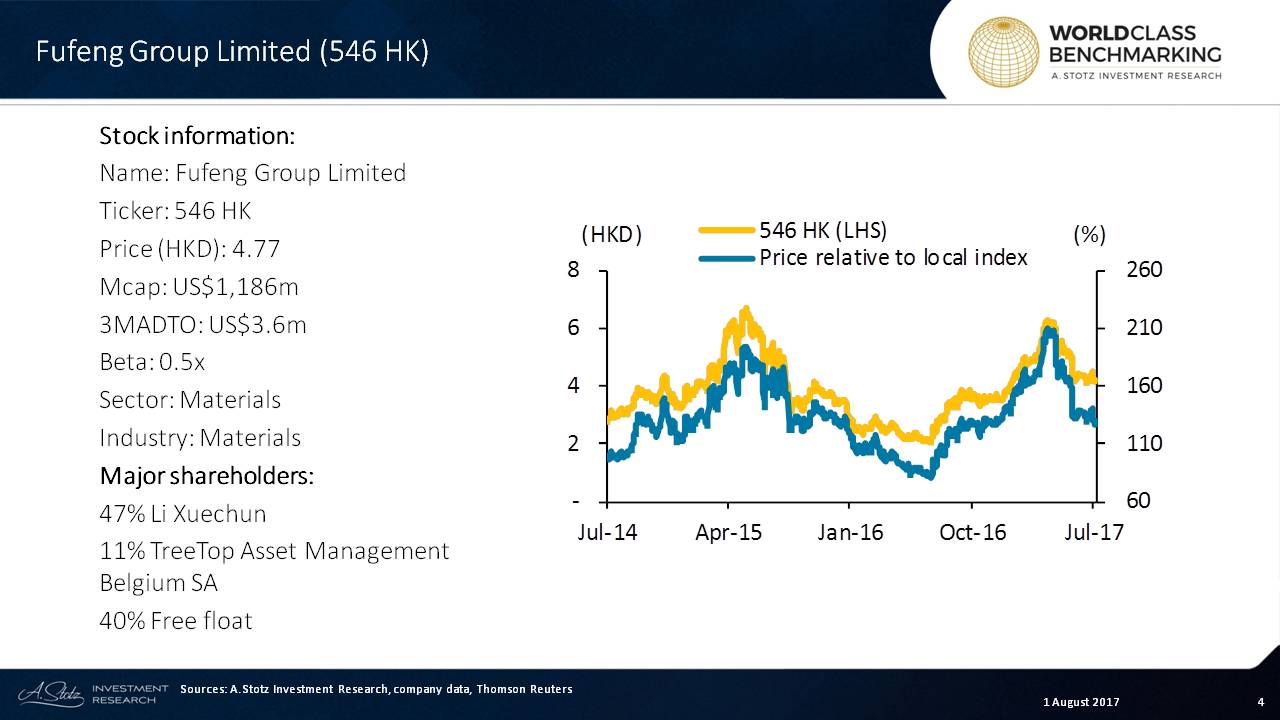 Business Description
Fufeng is a Chinese fermentation company with four major businesses largely focused on amino acids. Its biggest single product by far is MSG, the flavor enhancer used especially in Chinese cuisine. Its annual capacity is around 1.1 million tonnes, and it accounts for just more than half of total revenue.
The second major division is animal feed and related products, which includes refined corn products, as well as the essential amino acid threonine. This accounts for just under 1/4 of revenue.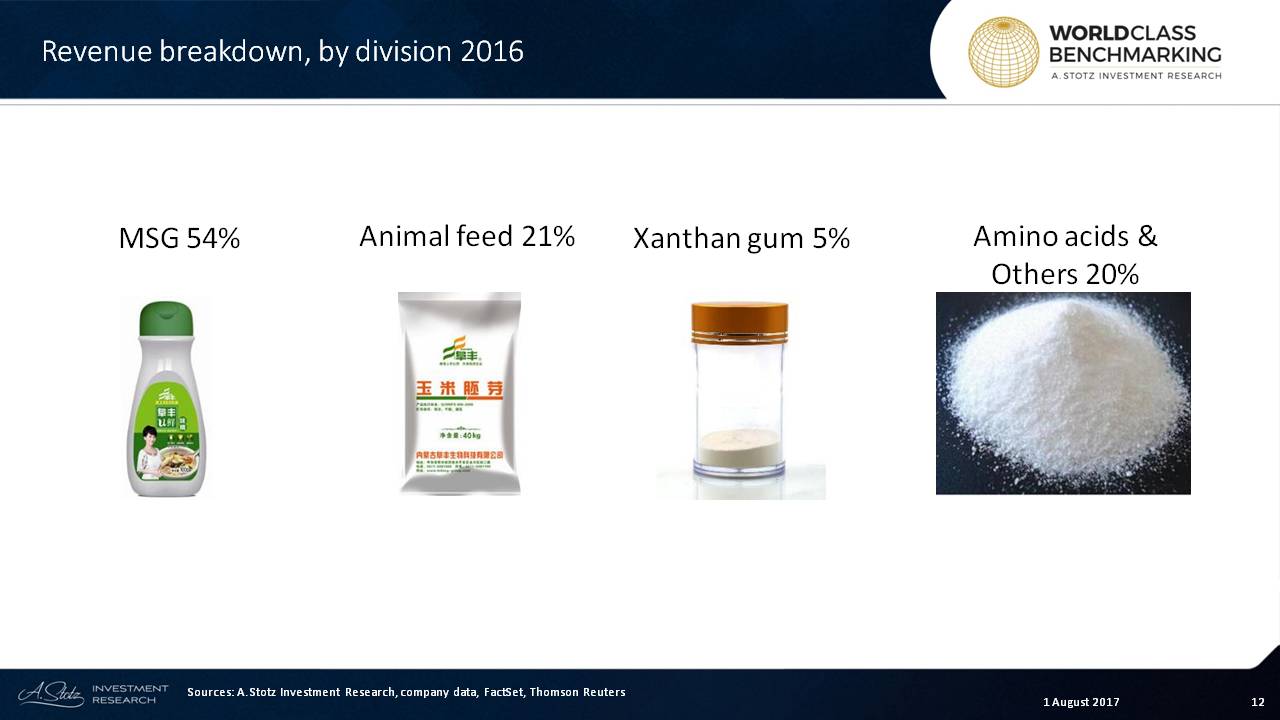 The two remaining divisions are xanthan gum, which is used as a non-toxic thickener and stabilizer in food and pharmaceutical production, and high-end amino acids, primarily used in food and medicine. Total production of xanthan gum is 73,000 tonnes/year, and Fufeng is ranked third for sales of this commodity globally.
The company sells mainly in the Chinese domestic market. Fufeng has five plants in Northeast China, one of the country's major corn growing regions, which allows the firm to easily obtain low cost raw materials.
Leadership
Li Xuechun, aged 65, is the principal founder of Fufeng, the chairman of the Company and an executive Director.
Mr. Li is responsible for the strategic planning and formulation of overall corporate development policy of the Group. Mr. Li obtained a bachelor's degree in industrial fermentation from Shandong Institute of Light Industry in 1982.
He is the father of Li Guangyu, an executive Director, and the brother-in-law of Li Deheng, an executive Director.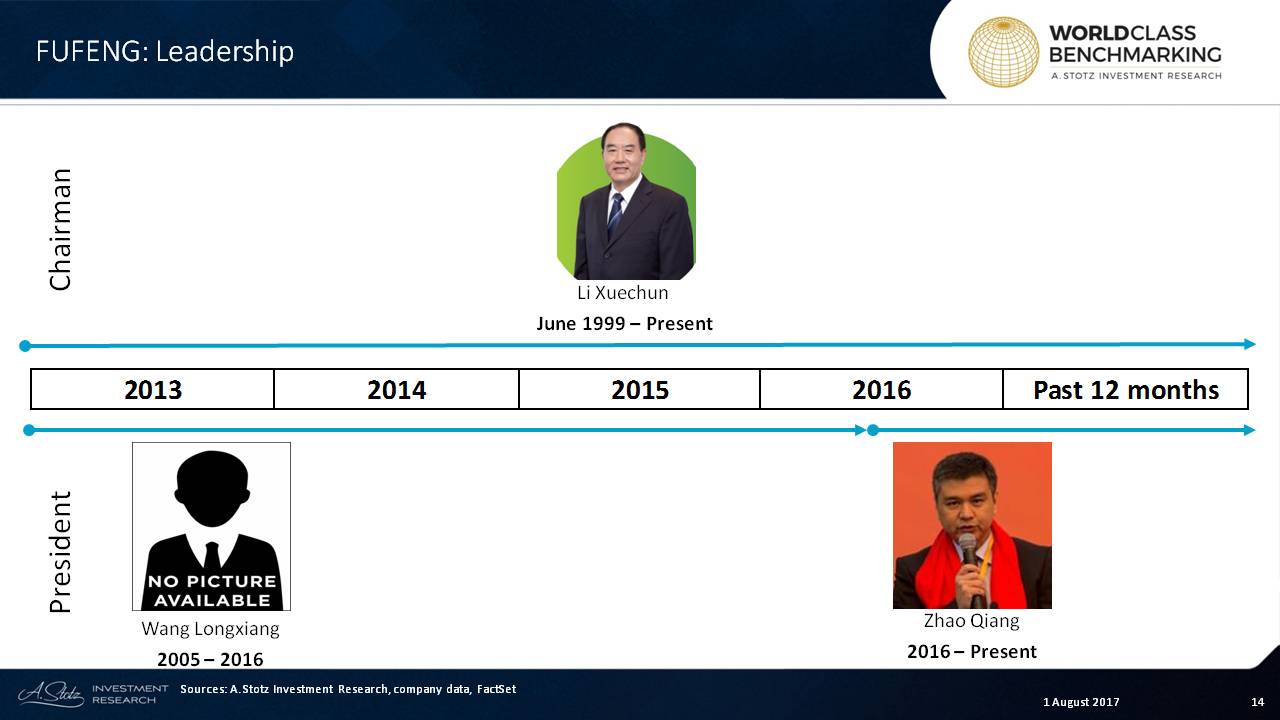 Zhao Qiang, aged 49, is chief executive officer of Fufeng. Before joining the Company, Mr. Zhao was the Chief Operation Officer and the Chief Executive Officer of Lee Kum Kee Sauce Group from 2011 to 2015. He has also worked with PepsiCo Group and Kraft Foods.
Mr. Zhao is currently responsible for the Group's operation management and business strategy, implementing decisions and plans approved by the Board, making day-to-day operational and management decision and coordinating overall business operations.
World Class Benchmarking
Fufeng's Profitable Growth ranking improved to top 3 over the last year.
This means it is ranked among the top 225 of 750 large materials companies.
Profitability and Growth both saw a strong improvement to top 3 in past twelve months.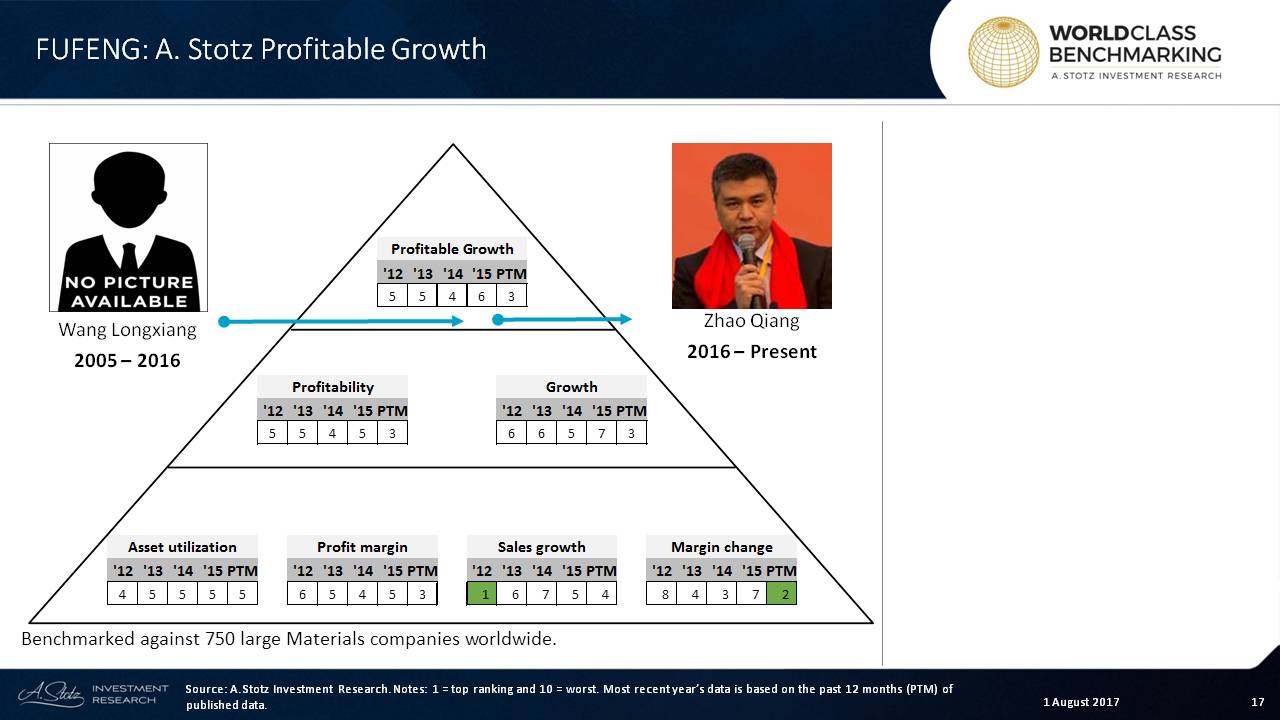 Asset utilization is average, while Profit margin has improved to #3 from #6 in 2012.
Sales growth is just above average, and Margin change improved to #2 over the last year.
---
What're your thoughts on Fufeng?
If you like our research, share it with your friends.
---
DISCLAIMER: This content is for information purposes only. It is not intended to be investment advice. Readers should not consider statements made by the author(s) as formal recommendations and should consult their financial advisor before making any investment decisions. While the information provided is believed to be accurate, it may include errors or inaccuracies. The author(s) cannot be held liable for any actions taken as a result of reading this article.