A Thai Hospital Chain Serves the World
Watch the video with Andrew Stotz or read a summary of the World Class Benchmarking on Bangkok Chain Hospital Public Company Limited.
---
---
Background
Bangkok Chain Hospital Public Company Limited is engaged in hospital operations and health-care services.
It operates 11 hospitals under three brands: World Medical Center, Kasemrad and Karunvej throughout Thailand's provinces.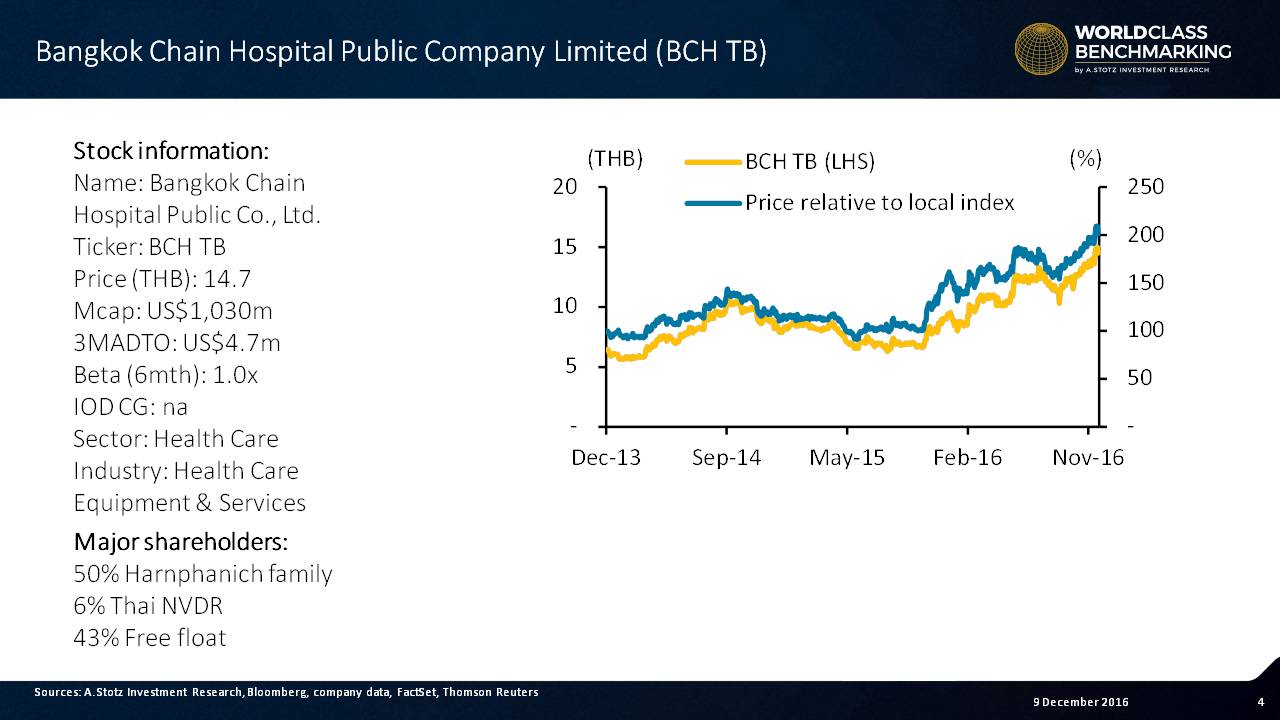 Business Description
BCH operates 11 hospitals under its three brands. Its World Medical Center in Nonthaburi targets the premium market and international patients. Its 6 Kasemrad hospitals target mid-income patients. Its four Karunvej hospitals serve social security patients. By the end of 2016, BCH social security members could reach 800,000.
The company's facilities provide inpatient and outpatient services, as well as 24-hour emergency services. It operates specialized medical centers, such as heart surgery centers, laboratories and cancer centers.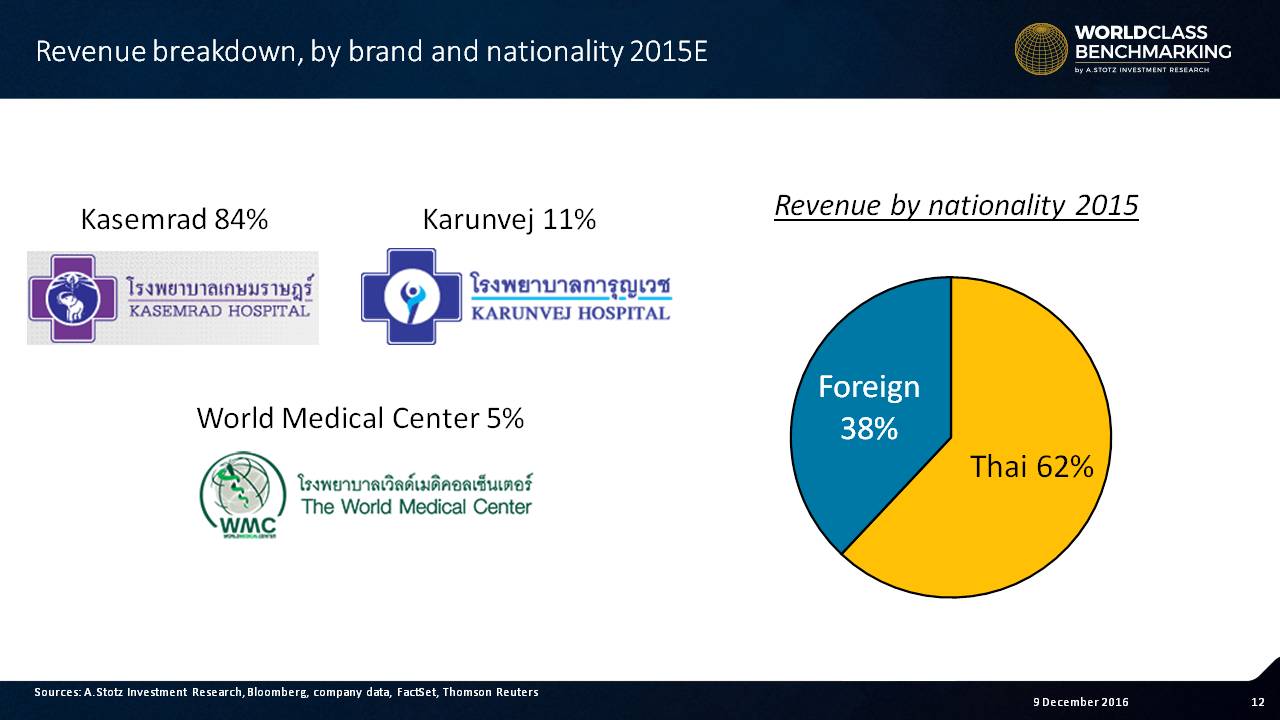 BCH also operates community-based clinics and self-care and aesthetic services, such as a wellness center and a cosmetic surgery center.
The company plans to expand and add 400 more beds by 2019 through a total of four new medical centers in Bangkok, Chiang Rai and Sa Kaeo (near Cambodia).
Agreements signed with Oman and Qatar help to attract their citizens as patients to World Medical Center. In 2015, 38% of BCH's total revenue came from foreign patients, and Middle Easterners contributed 30% to the revenue from foreign patients.
Leadership
Chairman and CEO Chalerm Harnphanich was trained as an OB/GYN but has now run the hospital system for more than two decades. His wife and daughter are both doctors in the hospital group as well. His son is an executive with BCH.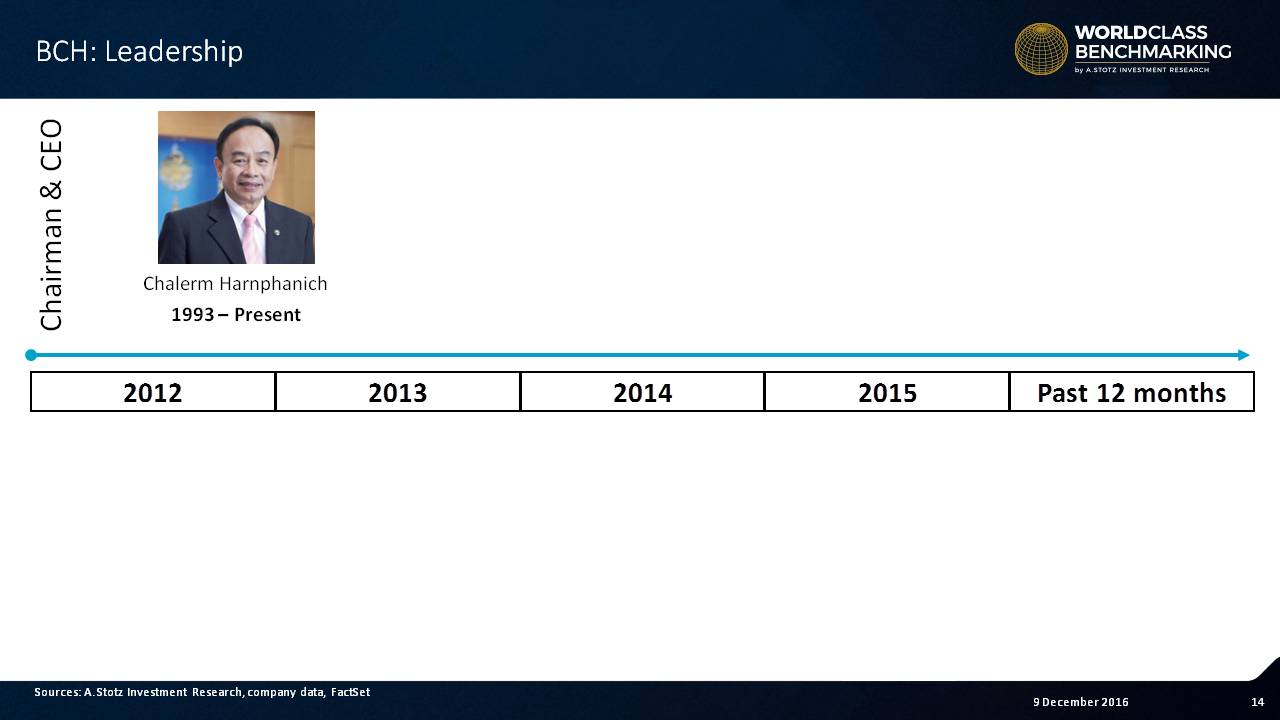 During his tenure, the hospital system has grown continuously. Together with his family Chalerm currently holds half of BCH's shares.
World Class Benchmarking
Profitable Growth improved to above average for the first time since 2012, and in 2016 the company ranked among the best 168 of 420 medium-sized Health Care companies worldwide.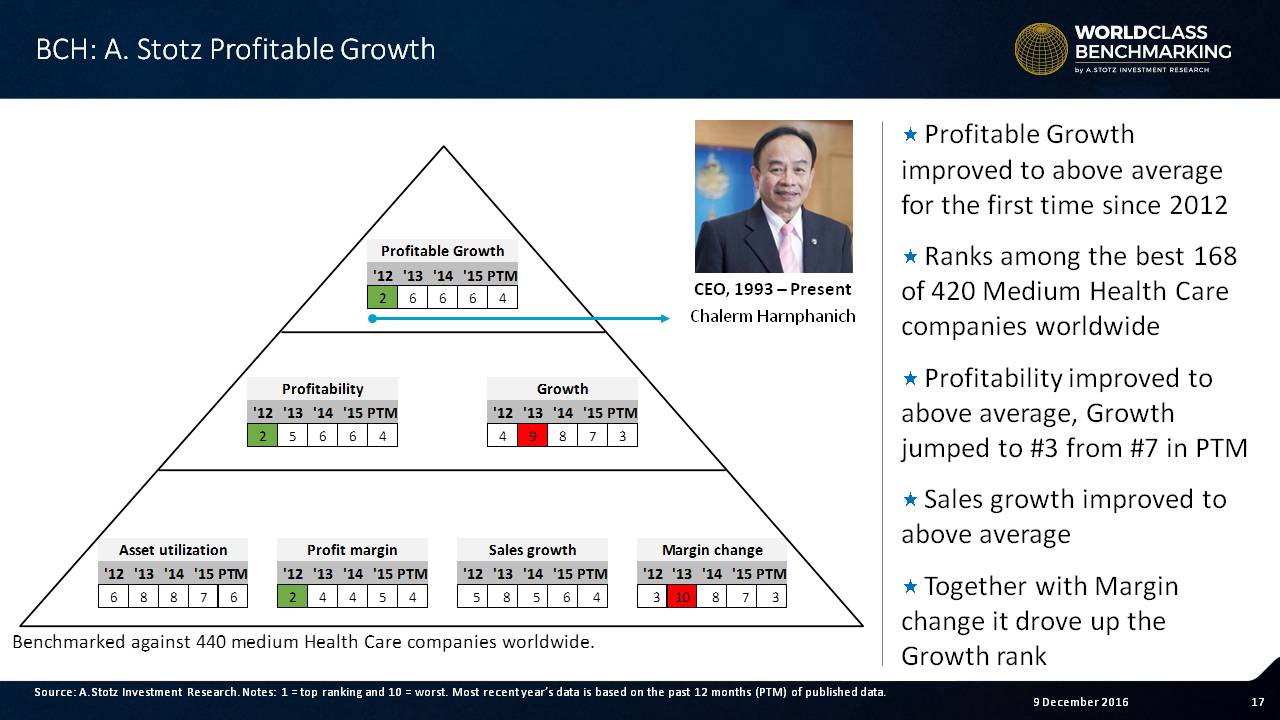 Profitability improved to above average in the most recent time frame, and Growth jumped to #3 from #7 in the past twelve months.
Sales growth improved to above average in 2016 but has remained largely average over the last five years. Margin change and Sales growth were both contributing to the higher Growth ranking.
---
Would you invest in Bangkok Chain Hospital?
If you like our research, share it with your friends.
---
DISCLAIMER: This content is for information purposes only. It is not intended to be investment advice. Readers should not consider statements made by the author(s) as formal recommendations and should consult their financial advisor before making any investment decisions. While the information provided is believed to be accurate, it may include errors or inaccuracies. The author(s) cannot be held liable for any actions taken as a result of reading this article.