18 Questions for Pre-Revenue Valuation of a Startup
Oftentimes, I'm asked about the concept of pre-revenue valuation for a startup. Well, that's a very difficult thing because you've got no revenue and certainly no profit.
How do you value this?
In my opinion, the first step in the valuation of a company is to ask these 18 questions. These 18 questions cover five areas. First is trust; second is the idea; third is execution; fourth is the exit; and the fifth is enthusiasm.
---
---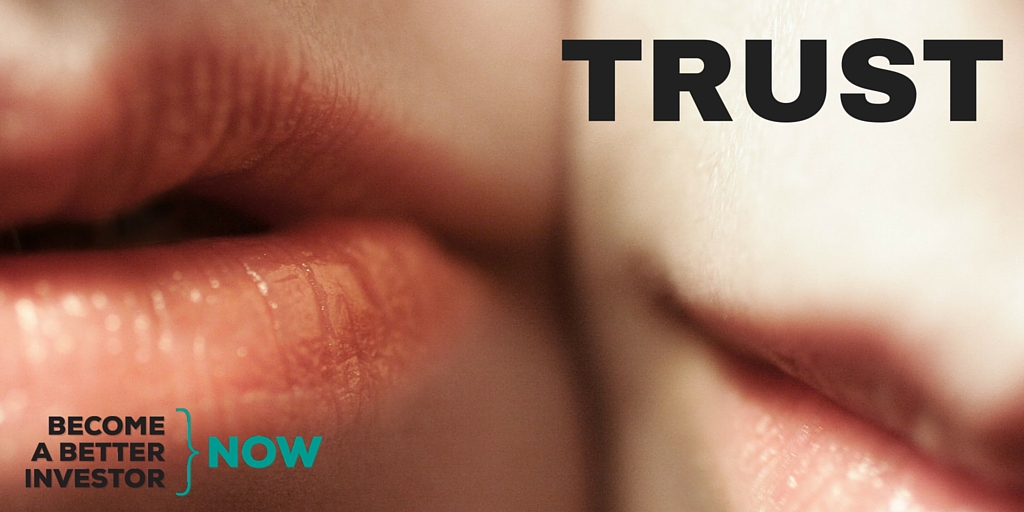 1. Trust: Do I trust this founding team?
If the answer is "no," stop right there.

2. Idea: How amazing is the idea? How do people respond to it?
That's important. Bad idea, no hope!
3. Product proof: What level of proof is there that the product actually works?
It needs validation in some way—to be tested. Prove it to me.
4. Pain: Does the product solve a real pain point? Who REALLY needs this?
5. Disrupter: Is the product a disrupter?
If "yes," then maybe market pain doesn't matter.
For instance, Airbnb is a major disrupter. I wasn't facing a lot of pain when I was dealing with hotels. But Airbnb brought something new into my life. It wasn't a fact that I had pain. It just disrupted the industry.
6. Industry: What is the industry's size and growth? Is the addressable market massive?
You're really trying to assess the company's addressable market. Is it massive or limited?
7. Revenue: What is the revenue potential? How complete and compelling are the 5 year revenue forecasts?
When I work on valuation of startups, probably 90% of the time is focused on the revenue forecast. The team must present a compelling revenue forecast.
8. Intellectual property: What is the intellectual property? Is it protectable?
Could it be leapfrogged with new technology?

9. Plan: How thorough is the business plan?
First though, we have to ask about the plan: "How thorough is the business plan? Have they thought things through?"
10. Competitors: Who are the direct competitors? How will they respond?
The response of competitors to the new introduction of their product or service is one area that most startups don't think about.
11. Customers: Has the exact customer segment been clearly identified?
As John Lee Dumas says from Entrepreneur on Fire, "The riches are in the niches."
12. Startup experience: How many startups have the founders been involved in?
In fact, crashes and prior failures in startups are valuable for the startup team, so they don't make those mistakes again.
13. Industry experience: What is the founding team's level of industry experience?
If they don't know the industry, they may have a very hard time navigating through it.
14. Marketing: How thorough is the marketing plan?
This is key because without marketing and the selling plan, you won't sell.
15. Partners: Have potential partners or customer/partners been identified?
Not every company can be a startup and begin completely on their own. In fact, it may be of an advantage for them to find a partner that could be their first customer as well as their first investor. Sometimes, this is a great way to start a business to lower the risk and have income coming in from the beginning.
A company that I was involved with was developing hospital software, and the hospital they were developing it with became an investor in the company and their first customer. This gave them credibility, but it also gave them access to a hospital to develop the software perfectly.
Meanwhile, because the hospital owned a percentage of the company, they were able to get support. And the hospital was interested in seeing the product being developed—as a product not just for the hospital—to be sold around the world.
16. Sales experience: What sales experience does the team have?
Are these guys under a shell and they're shy or unwilling to go out and present? Or have they had good experience with selling?

17. Exit: Has the team identified its top three potential buyers?
This is the question I would ask the team right from the beginning: "Have you identified your top three potential buyers?"
Forget about IPO and all that fancy stuff. Focus on who would want this technology.
If you could develop your product to be an add-on to a particular business, then start communicating with that business about what you're doing so they can see it. And as you progress, keep up the communication because, one day, that company may decide, "We like what we've seen over the years, and we want to buy this company," and that is your trade sale exit.

18. Enthusiasm: How many people have I told about this idea since I learned of it?
You may think I'm talking about the enthusiasm of the team. But, no! I'm talking about "How many people have I told about this idea since I learned of it?"
A good example is my Fitbit device. Since the day I got Fitbit, it changed my life; and I basically told everybody I know about it. And that's because I love the product, and I'm excited about the idea. I have enthusiasm.
So the question is, "How much enthusiasm do I have in this idea?" And that is my eighteenth question.

Ultimately, our objective—every startup's dream—is to move your business from no revenue to $20 billion dollars in revenue and great profits (like Facebook).
And we can get there by answering these 18 questions.
---
DISCLAIMER: This content is for information purposes only. It is not intended to be investment advice. Readers should not consider statements made by the author(s) as formal recommendations and should consult their financial advisor before making any investment decisions. While the information provided is believed to be accurate, it may include errors or inaccuracies. The author(s) cannot be held liable for any actions taken as a result of reading this article.