The Road to Riches Isn't Always Straight
Watch the video with Andrew Stotz or read a summary of the World Class Benchmarking on Zhejiang Expressway Company Limited.
---
---
Background
The Zhejiang provincial government owns two-thirds of Zhejiang Expressway Company Limited, a public corporation that invests in and operates toll roads within this prosperous province of eastern China.
The group also has exposure to the brokerage business with its 71% holding in Zheshang Securities.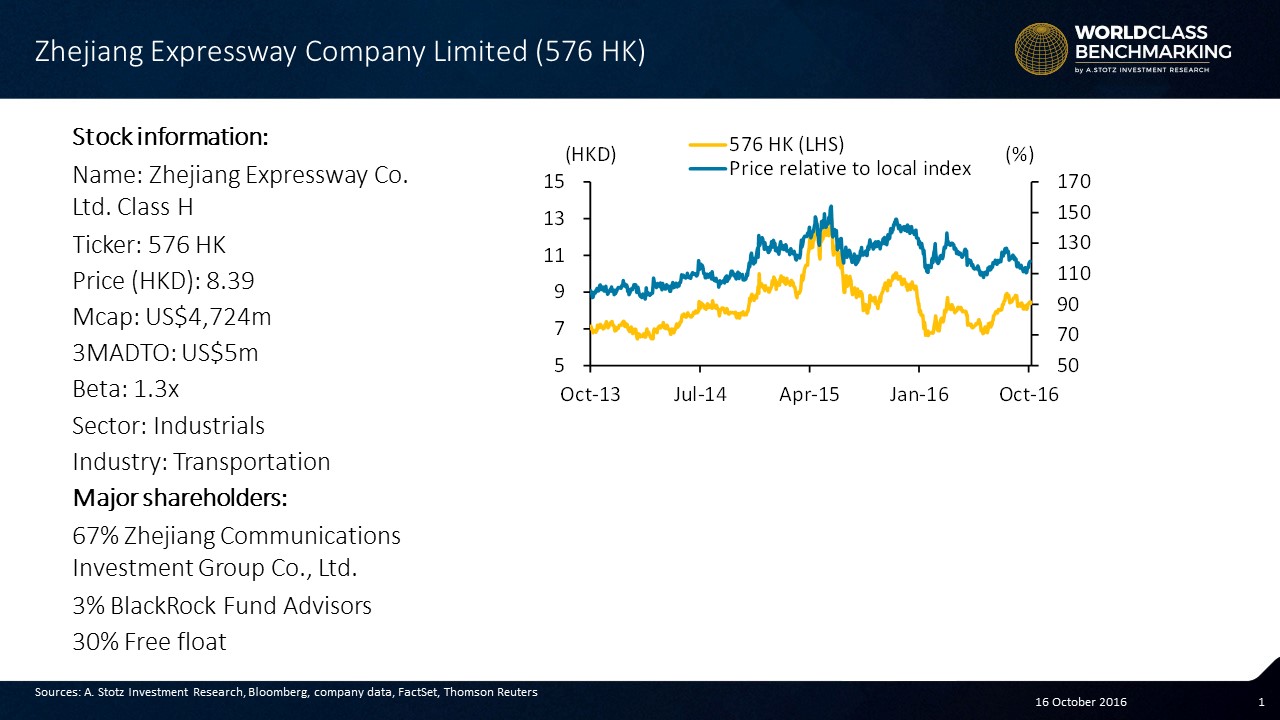 Business Description
In its infrastructure segment, ZJEX is  primarily engaged in the development and operation of large, modern highways.
The company owns the 248 km Shanghai-Hangzhou-Ningbo Expressway, which accounts for the majority of its toll revenue. It also operates the 142km Shangsan, 70km Ningbo-Jinhua and 117km Hanghui expressways. The latest acquisition of Huihang Exy will bring the total length of expressways managed by ZJEX from around 577km to 664km.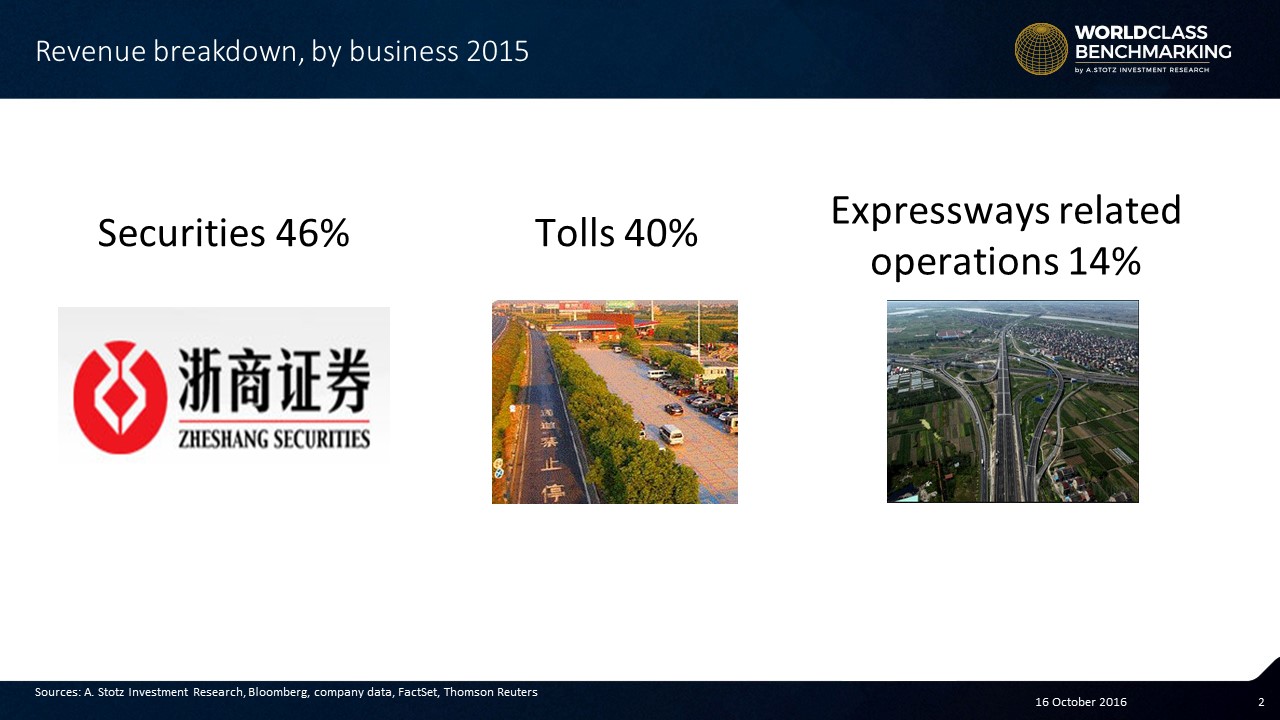 Almost half of its revenue, however, comes from its securities brokerage.  Zheshang Securities noted a greater than 100% increase in profits in 2015 compared with a year earlier, but that growth is expected to cool down due to pessimistic stock market sentiment and the company's increasing focus on toll roads. Zheshang Securities plans to go public in the A-share market in second half of 2016.
Expressway-related operations include automobile servicing, petrol stations and food sales and advertising, which when combined account for the remaining 14% of revenue.
Leadership
Xiaozhang Zhan is a senior economist that was appointed chairman in June 2012. Mr. Zhan has been in the public sector since the beginning of his career in 1985. Early in his career, he served as Secretary of the Communist Youth League Commission at Zhejiang Provincial Bureau of Communications.
Mr. Zhan is the General Manager of Zhejiang Communications Investment Group. which is the major shareholder of ZJEX.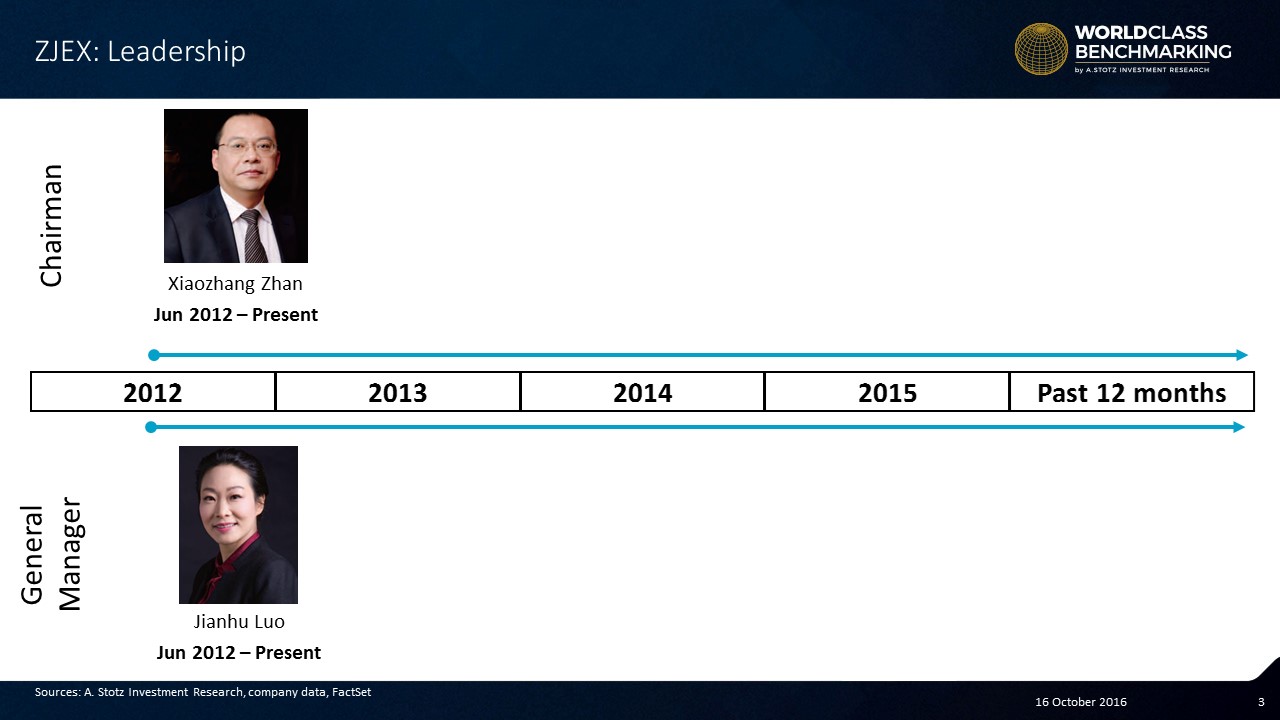 Jianhu Luo is the General Manager of Zhejiang Expressway Company Limited, which is the equivalent of CEO. She is also a senior economist and was appointed General Manager at the same time as Mr. Zhan became chairman, in June 2012.
World Class Benchmarking
Profitable Growth has fallen to below average in the past 12 months. ZJEX only ranks better than 560 of 1,400 large Industrials globally.
Profitability has fallen to average, and Growth was in a good trend until the last 12 months. It's clear that management has their work cut out for them.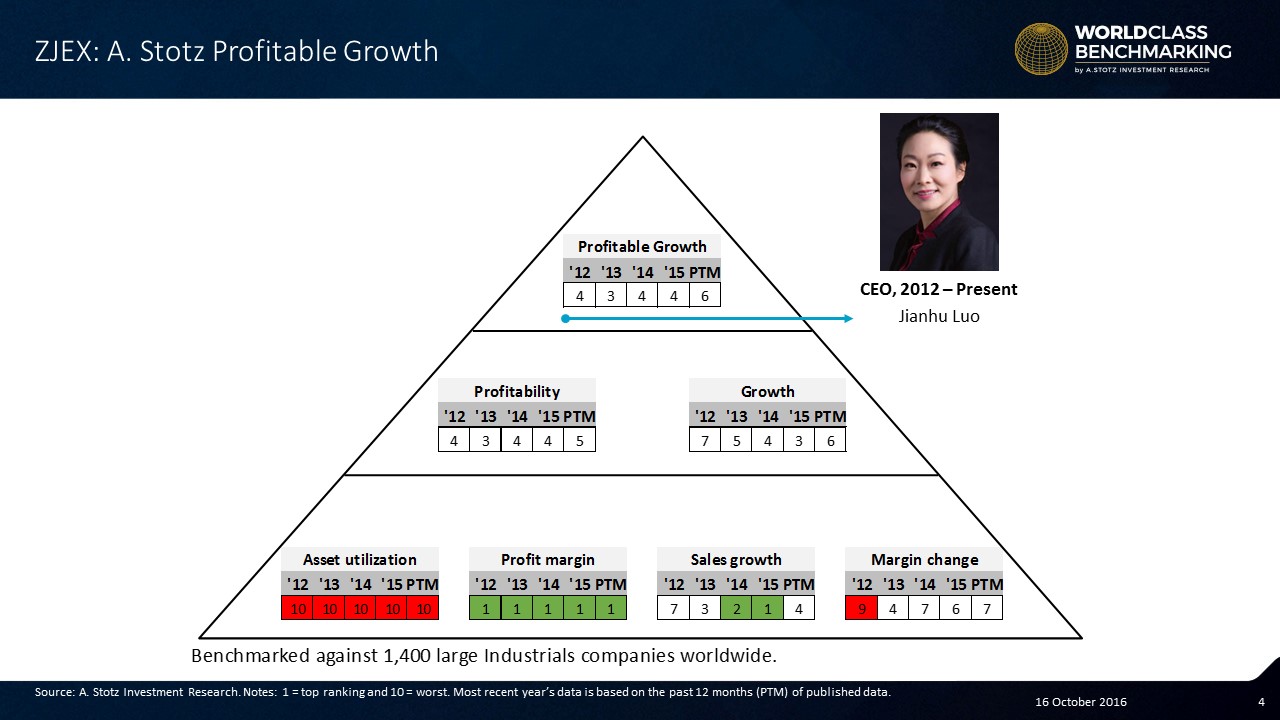 Investors will note, however, that Zhejiang has an extremely low utilization rate, owing partly to its business sector, but retains a World Class Profit Margin.
Sales Growth and Margin Change are both dragging on the Growth rating.
---
Do YOU invest in the expressway companies? Why / Why not?
If you like our research, please share with your friends.
---
DISCLAIMER: This content is for information purposes only. It is not intended to be investment advice. Readers should not consider statements made by the author(s) as formal recommendations and should consult their financial advisor before making any investment decisions. While the information provided is believed to be accurate, it may include errors or inaccuracies. The author(s) cannot be held liable for any actions taken as a result of reading this article.