Thai Electronics Titan Affirms Multinational Status
Watch the video with Andrew Stotz or read a summary of the World Class Benchmarking on HANA Electronics Public Company Limited.
---
---
Background
HANA Electronics (Thailand) Public Company Limited is a manufacturer and exporter of electronic components and power supplies.
Its factories are located in Thailand, Cambodia, China and the US.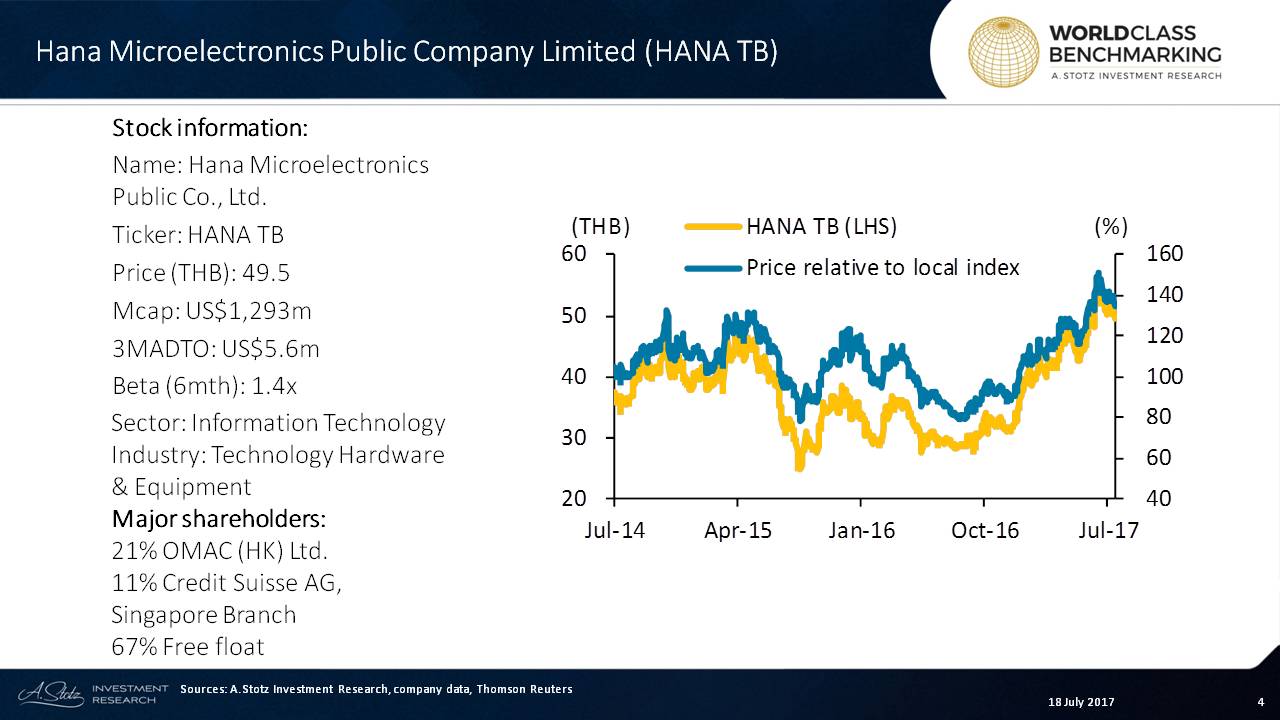 HANA has its main Research and Design offices in Germany and Thailand.
Business Description
HANA's headquarters are in Bangkok, Thailand, but it has facilities in the form of 100%-owned entities around the globe.
Its products can be divided into two groups: printed-circuit-board assembly (PCBA) and integrated circuits (IC). Their products are used in smartphones, computers and automotive-electronic devices.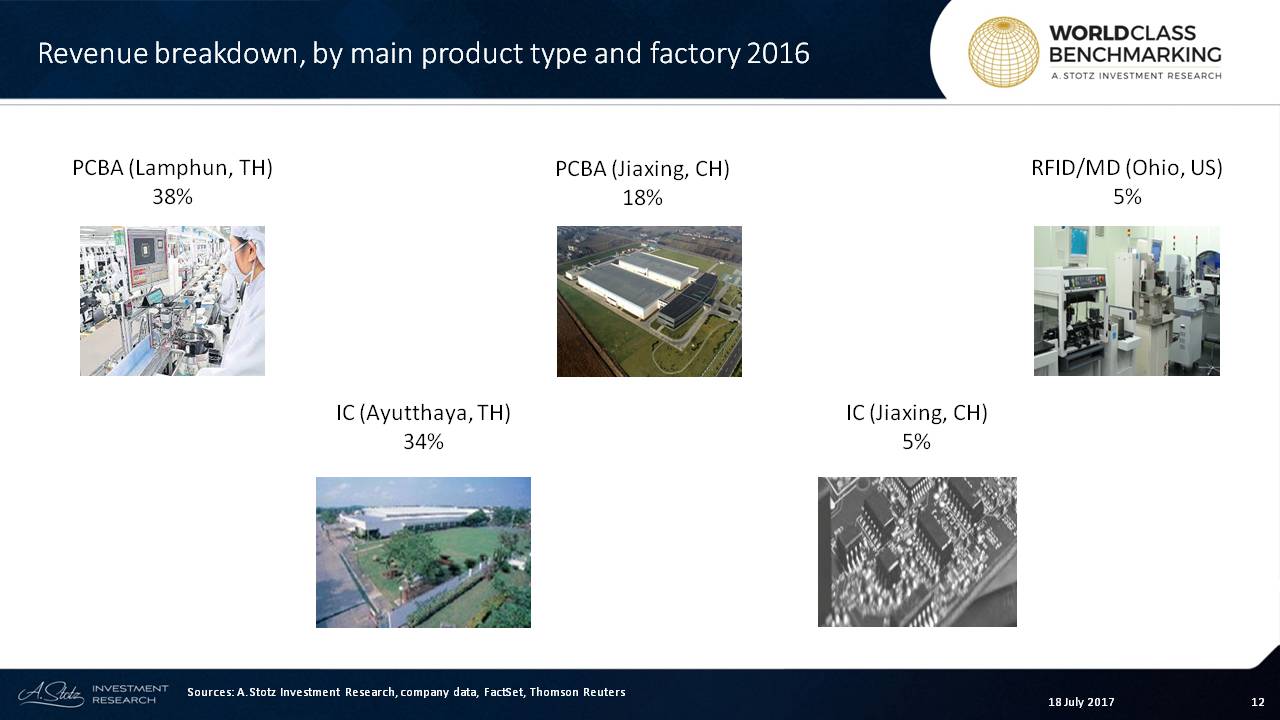 One of HANA's factories, which produces only PCBA, is located in Lamphun, northern Thailand. Another factory exclusively producing IC is in Ayutthaya, Thailand. A third in Jiaxing, China, which provides PCBA and IC, is expected to gain valuable orders for automotive electronics after its recent product-line expansion.
Its factory in the US state of Ohio produces LCD micro displays (MD) and Radio Frequency Identification Devices (RFID).
One of HANA's newest factories in Cambodia, which became licensed in the third quarter of 2016, is to produce smart cards, among other products. Margins at the Cambodian operation should benefit from lower wages compared to those in Thailand and China.
Leadership
Chairman John Thompson replaced the former chairman, Bancha Tarnprakorn, at the start of 2017.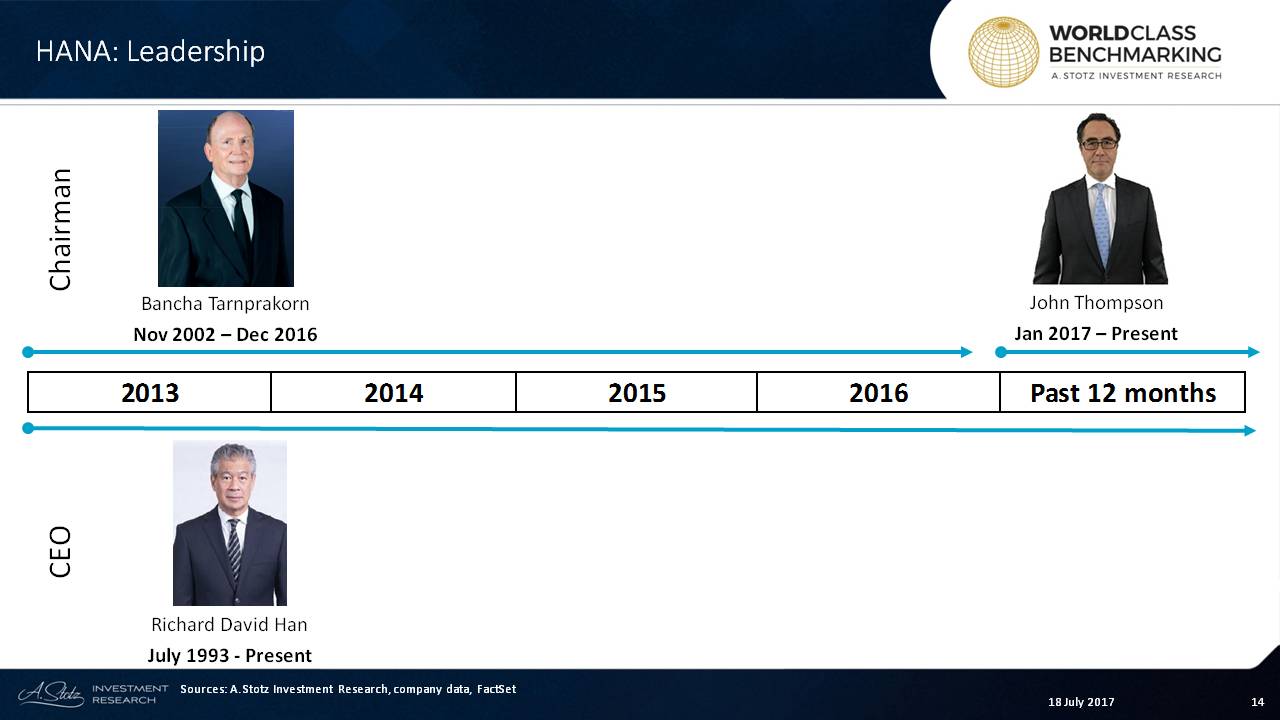 For almost 25 years, Richard David Han has run HANA Microelectronics and thus deserves the lion's share for the firm's steep rise.
Han holds a Bachelor's degree in Business Studies from the University of Westminster and an MBA in marketing from City University in London.
World Class Benchmarking
Profitable Growth has been stably ranked at #3 since 2014.
HANA ranked among the top 339 of 1,130 medium information technology companies globally.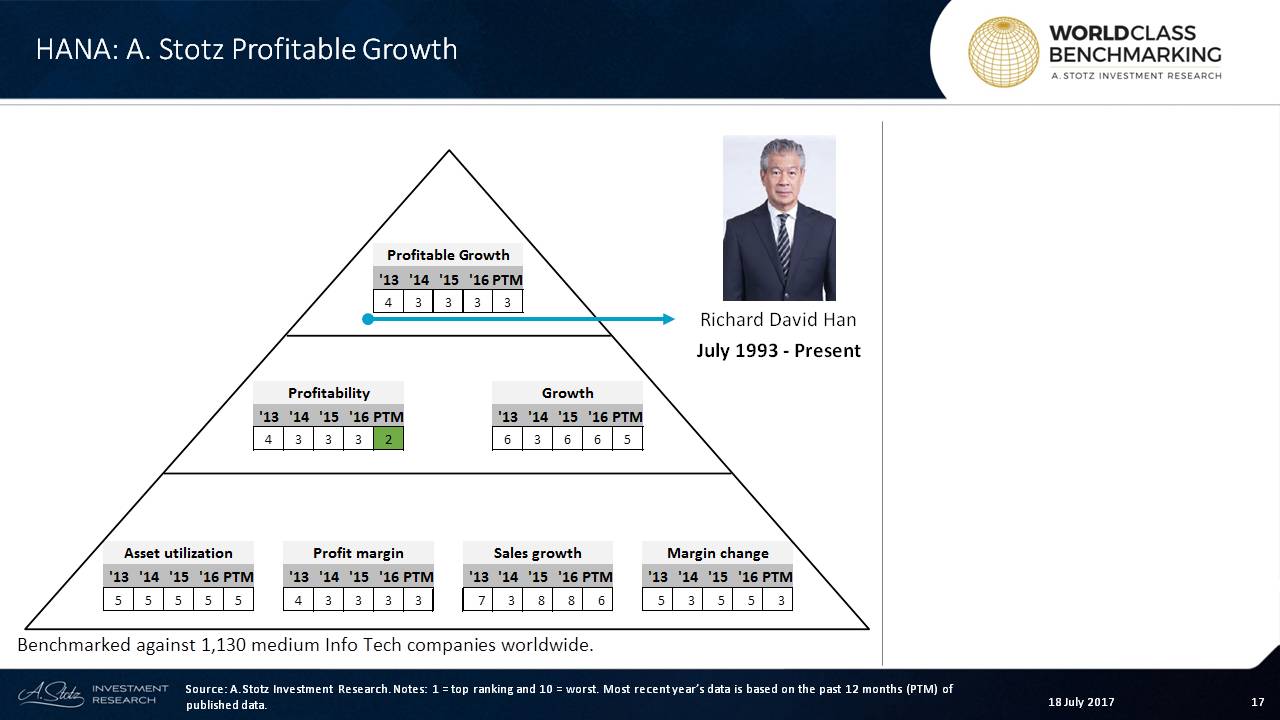 Profitability deserves much of the approbation and improved to #2 in the past year. Meanwhile, Growth improved one notch to #5.
Asset utilization has remained average for years now, while Profit margin drives Profitability and has maintained a ranking of #3.
Sales growth improved but still sits below average, while Margin change improved to #3 in 2017.
---
What's your thoughts of HANA Microelectronics?
If you like our research, share it with your friends.
---
DISCLAIMER: This content is for information purposes only. It is not intended to be investment advice. Readers should not consider statements made by the author(s) as formal recommendations and should consult their financial advisor before making any investment decisions. While the information provided is believed to be accurate, it may include errors or inaccuracies. The author(s) cannot be held liable for any actions taken as a result of reading this article.