Solid Margin Expansion to Profit from Strong Tourism
Background
The Erawan Group Public Company Limited is a holding company that invests in the hotel business and building rental business.
It targets various segments of customers as its hotels range from budget to luxury hotels.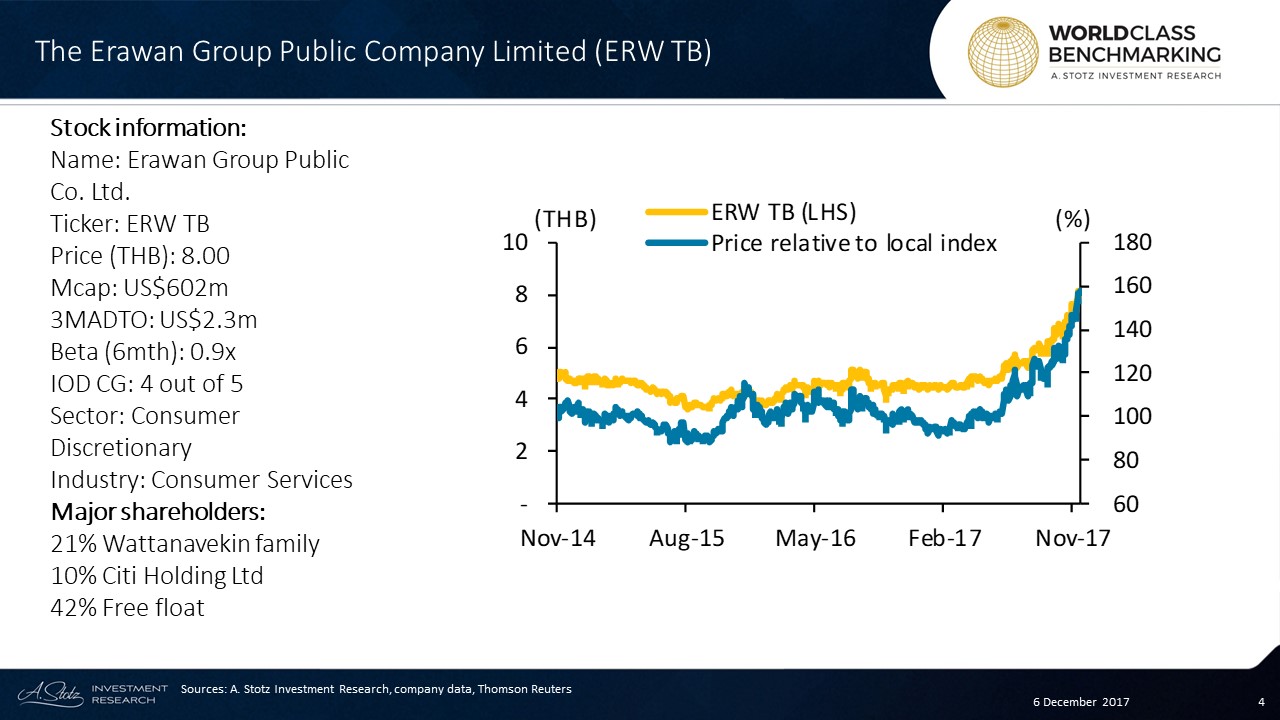 ERW has a total of 46 hotels in Thailand located in Bangkok and other popular tourist destinations and two hotels in the Philippines.
Business Description
Erawan's major revenue contributor is its hotel segment. Partnering with major brands such as Hyatt, Marriot, and Accor, it has set up luxury hotels and resorts (Grand Hyatt Erawan Bangkok and Renaissance Koh Samui Resort & Spa), midscale hotels (Courtyard by Marriott Bangkok), economy properties (Ibis) and budget hotels under its own brand (Hop Inn).
Erawan has 48 hotels including 30 Hop Inns and presence in Bangkok, Pattaya, Hua Hin, Koh Samui, Krabi, Phuket and other areas.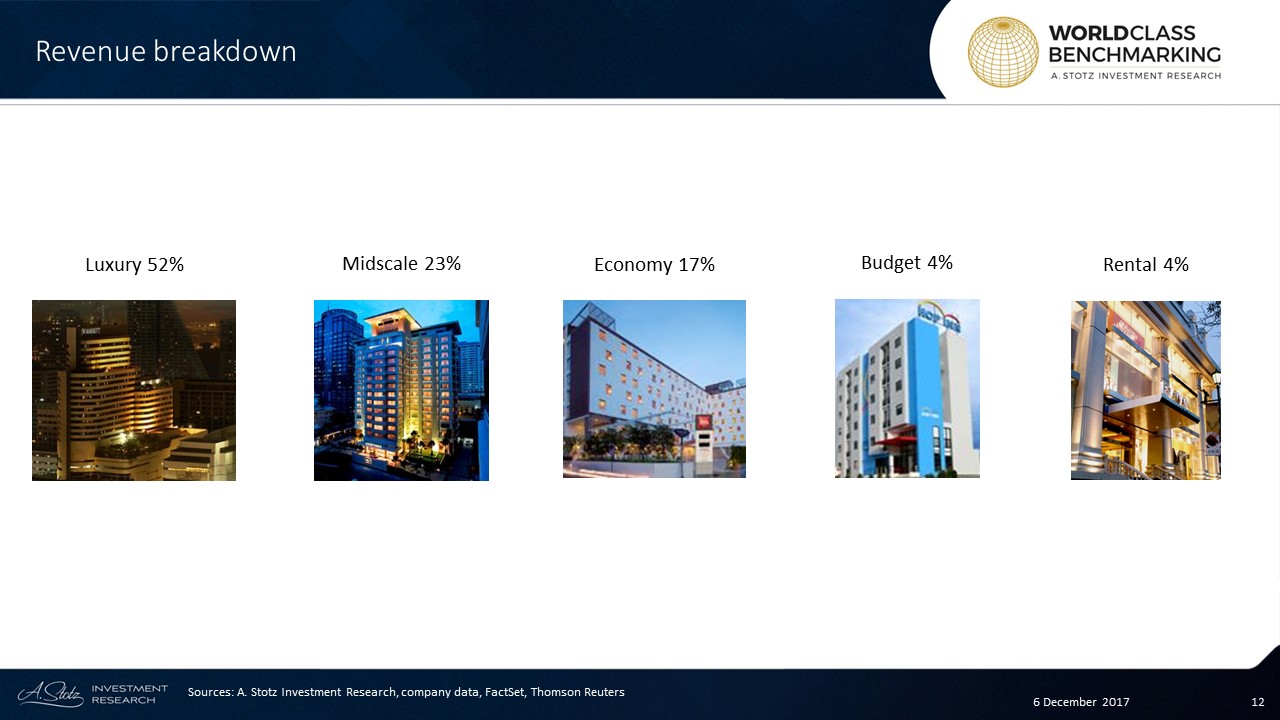 Its rental segment includes Erawan Bangkok, a boutique mall and lifestyle center in one of Bangkok's busiest commercial districts; and Ploenchit Center, an office building with retail shops and restaurants.
Around two-thirds of the total operating income for 2016 came from Erawan operations in Bangkok, while the rest came mainly from Pattaya and Phuket.
ERW has two budget Hop Inn brand hotels outside of Thailand both located in the Philippines in Manila (the capital) and Makati.
Leadership
Prakit Pradipasen is the independent chairman of the board of ERW. He has held this position for 25 years and also holds the position as a Senior Executive Vice President and Advisor to the Management Board at Siam Commercial Bank. His education and qualifications include multiple director training programs in addition to his Master's degree in Business Administration.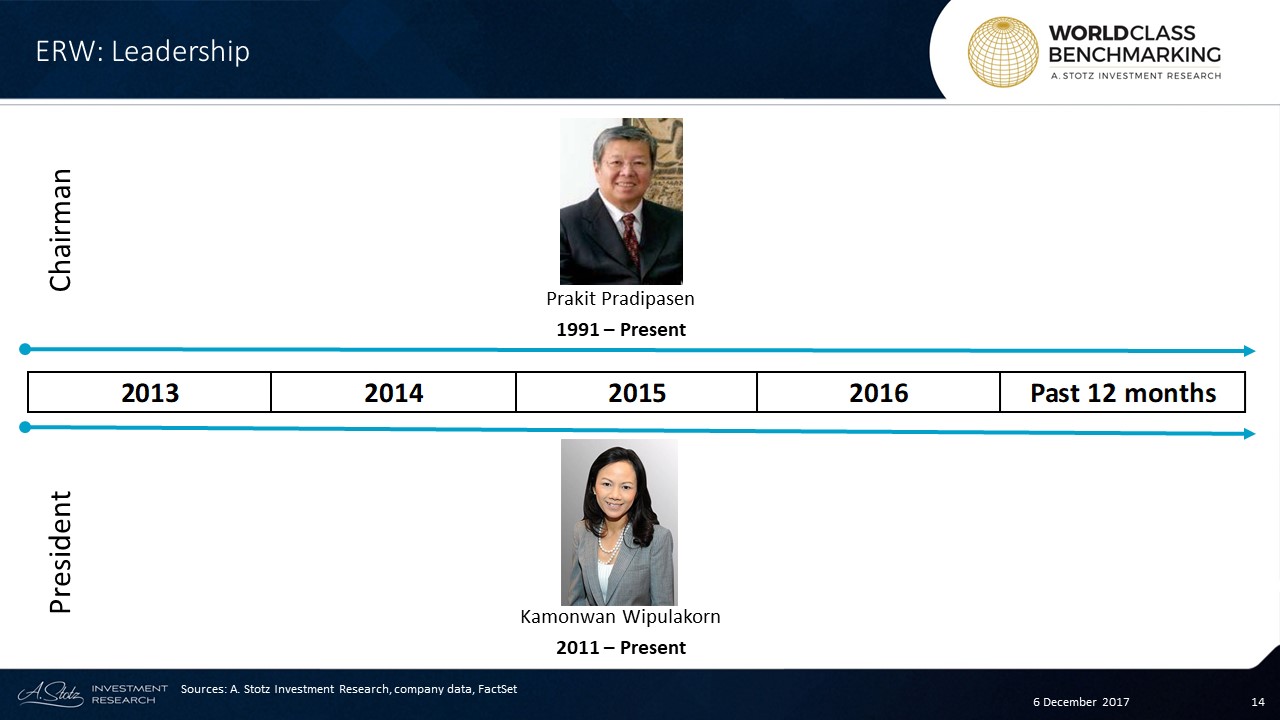 Kamonwan Wipulakorn has been working as the president of ERW since 2011 and before she has served as Chief Financial Offer and Vice President of ERW. She holds Master of Business Administration in Finance degree from Western Illinois University, US.
World Class Benchmarking
Profitable Growth has dropped to #7 from #3 in the past 12 months. ERW only ranked better than 423 out of 1,410 medium-sized Consumer Discretionary companies globally.
Profitability has slowly improved but was still below average in the past 12 months. Growth has been good but fell to #4 in the past 12 months.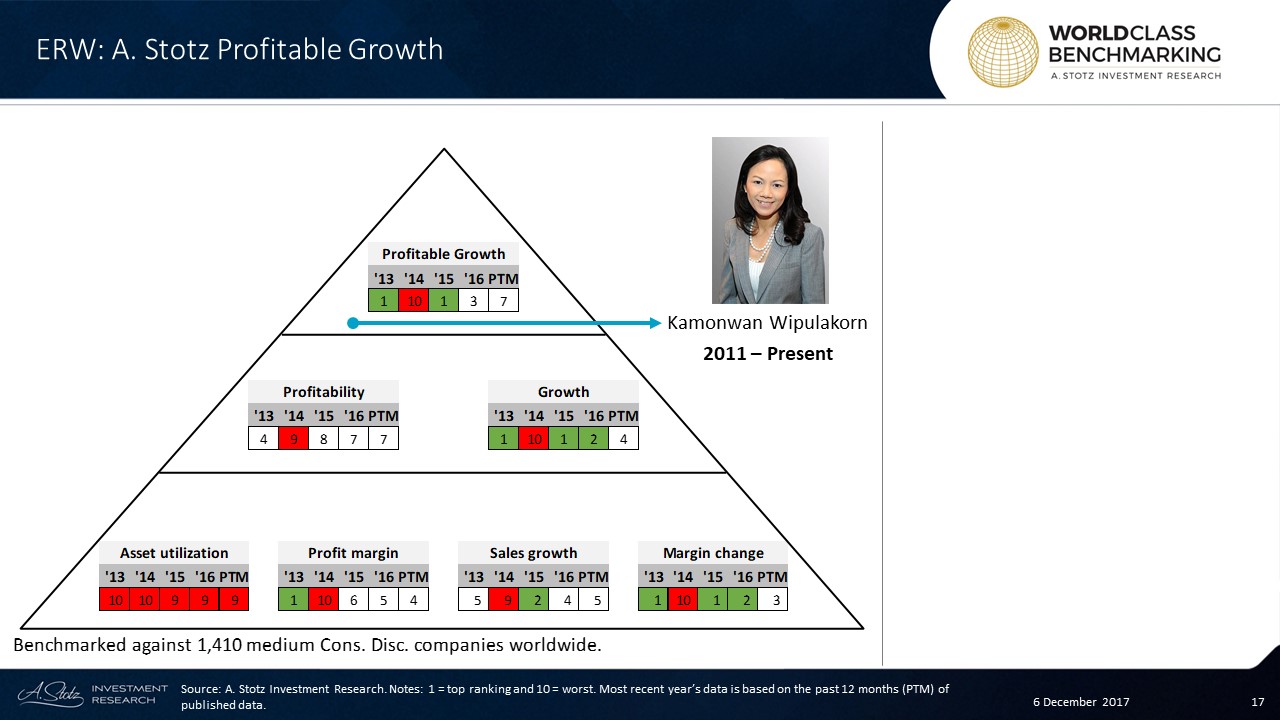 Asset utilization really poor but Profit margin has been in an improving trend since 2014.
Both Sales growth and Margin change have been slowly declining after the rebound in 2015.
---
What're your thoughts on ERW?
If you like our research, share it with your friends.
---
DISCLAIMER: This content is for information purposes only. It is not intended to be investment advice. Readers should not consider statements made by the author(s) as formal recommendations and should consult their financial advisor before making any investment decisions. While the information provided is believed to be accurate, it may include errors or inaccuracies. The author(s) cannot be held liable for any actions taken as a result of reading this article.