Investment Wisdom from the Runners-Up in 2016
We recently published our list of the five most noteworthy investment bloggers this year from around the world: Become a Better Investor's Top 5 Bloggers 2016. During the year we have featured 130+ bloggers and it wasn't only the Top 5 that had investment wisdom to share. Below you'll find our Top 3 takeaways from our runners-up in 2016.
Cullen Roche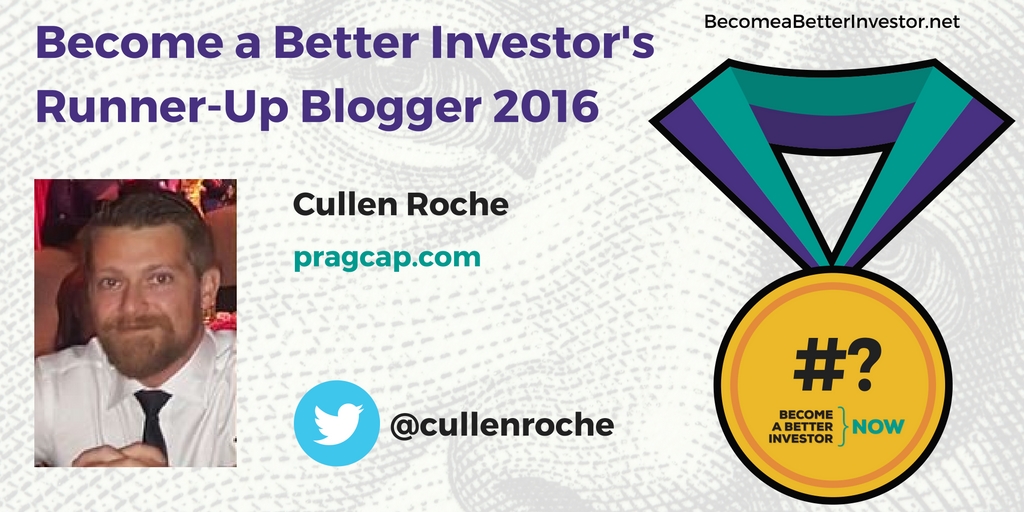 Blog: Pragmatic Capitalism
Our Top 3 Takeaways from Cullen in 2016:
---
Barry Ritholtz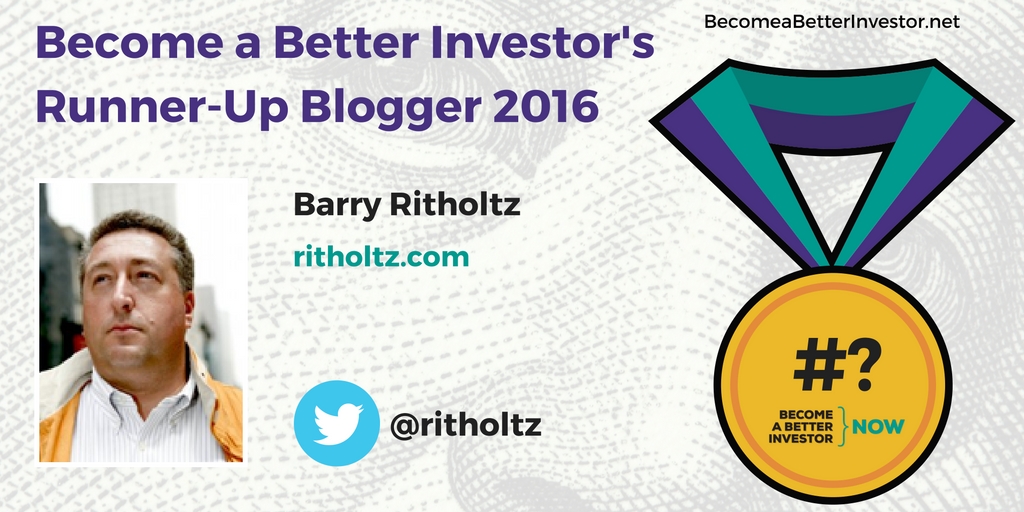 Blog: The Big Picture
Our Top 3 Takeaways from Barry in 2016:
---
Tony Isola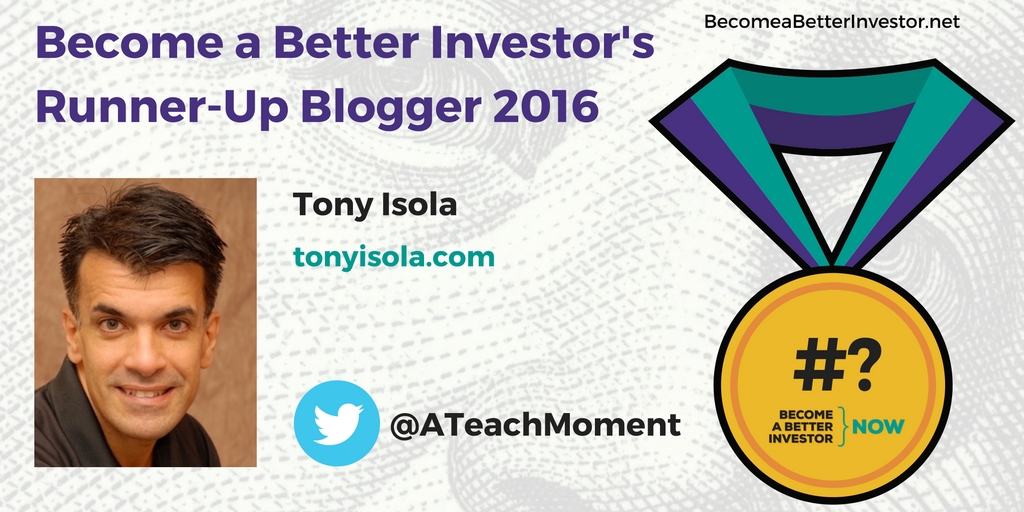 Blog: A Teachable Moment
Our Top 3 Takeaways from Tony in 2016:
---
Jason Zweig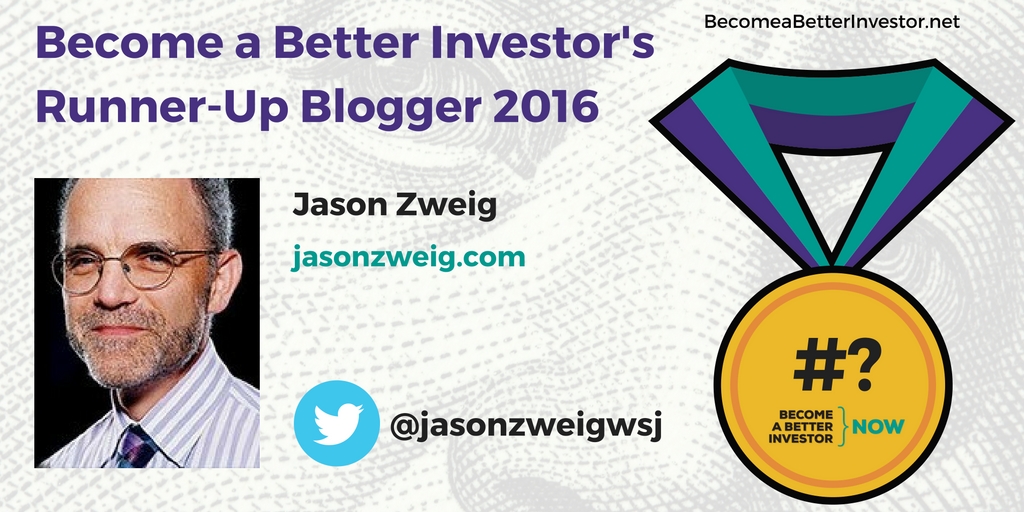 Blog: A Safe Haven for Intelligent Investors
Our Top 3 Takeaways from Jason in 2016:
---
Daniel Crosby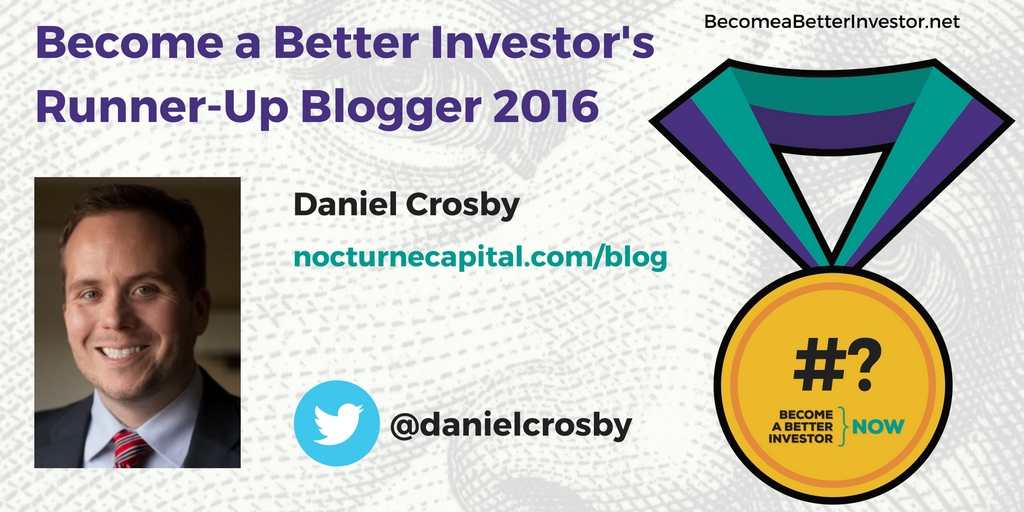 Blog: Nocturne Capital
Our Top 3 Takeaways from Daniel in 2016:
---
DISCLAIMER: This content is for information purposes only. It is not intended to be investment advice. Readers should not consider statements made by the author(s) as formal recommendations and should consult their financial advisor before making any investment decisions. While the information provided is believed to be accurate, it may include errors or inaccuracies. The author(s) cannot be held liable for any actions taken as a result of reading this article. The Become a Better Investor Team doesn't necessarily endorse any stocks or shares mentioned in the articles or the author of such articles linked to and summarized in Top 5 of the Week and cannot guarantee the accuracy of its information.