Indonesian Retailer with a Large Portfolio of Western Brands
Background
PT Mitra Adiperkasa Tbk was founded in 1995 and focuses on both retail and wholesale of a variety of consumer products, including clothing, toys and sports equipment.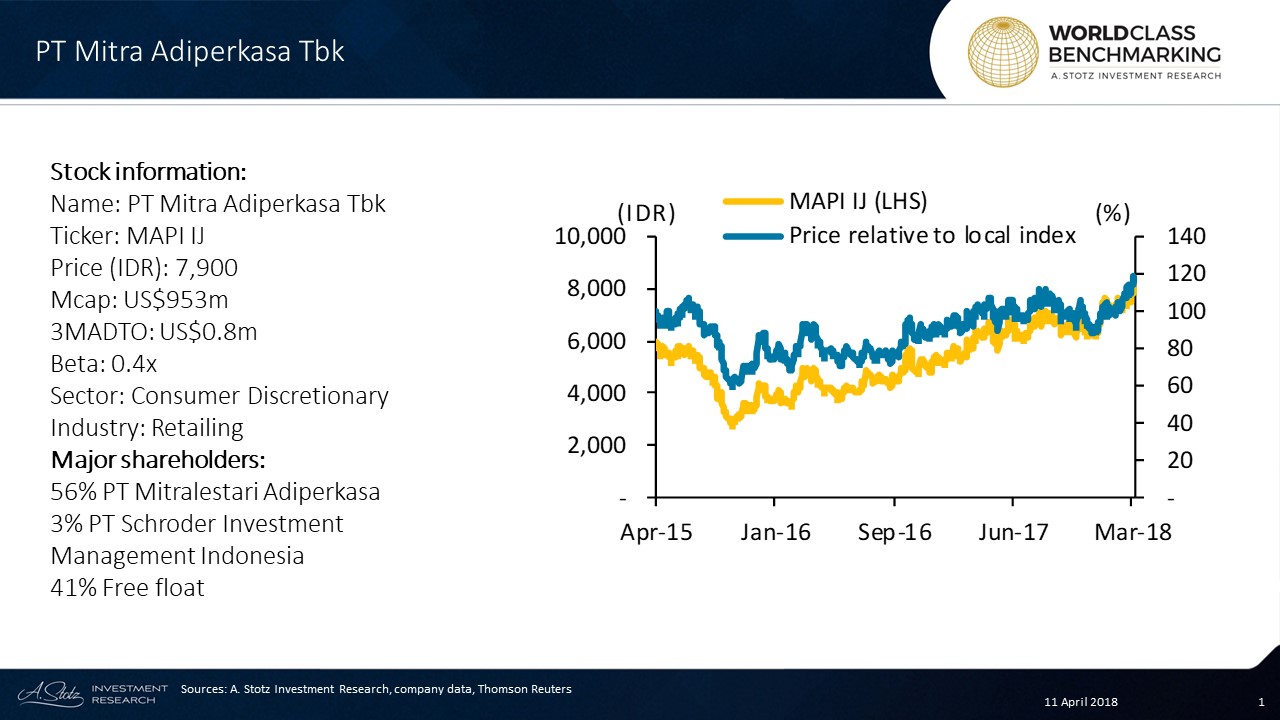 It operates a series of stores in these segments as well as café and restaurant businesses, representing some of the world's most well-known brands in each segment.
Business Description
The company operates over 2,200 retail stores in 69 cities in Indonesia. The company also operates in Vietnam on a smaller scale. Its license portfolio includes 150 brands through over 100 retail concepts.
Its core business is retail and wholesale through licensing of well-known brands, such as Marks & Spencer, SOGO, SEIBU and Reebok which sell products, including clothing, shoes, toys, accessories and bags. MAPI plans to open about 4 new stores Vietnam and about 10 in Indonesia in 2018 with Spanish Inditex group's brands, with Zara as the main brand but also Massimo Dutti, Pull&Bear, and Stradivarius.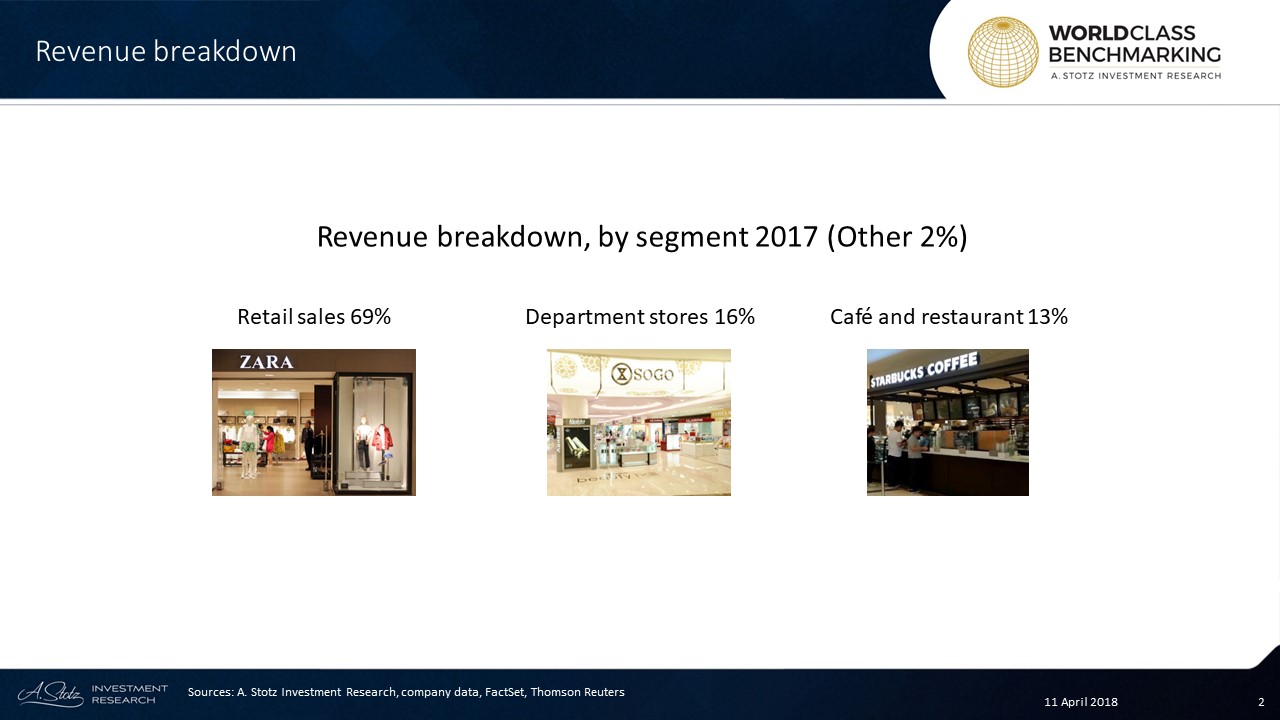 MAPI's sports division, Active, counts for about 800 stores and important brands such as Adidas, Converse and more. This division is planned to IPO, possibly in 2H18, which should reduce gearing further.
The company also engages in the food and beverage sector, operating important franchises comprising Starbucks, Pizza Express, Burger King, Cold Stone and Krispy Kreme. MAPI is also involved in restaurant consultancy, property, investment and handicraft trading.
Leadership
Mien Sugandhi has been the independent President Commissioner of MAPI since 2004. She has served as the State Minister of Women Affairs along with other representative positions in the past. She is also currently holding other key position at MAPI's subsidiaries. She received her Doctorate Degree from Northern California Global University, US.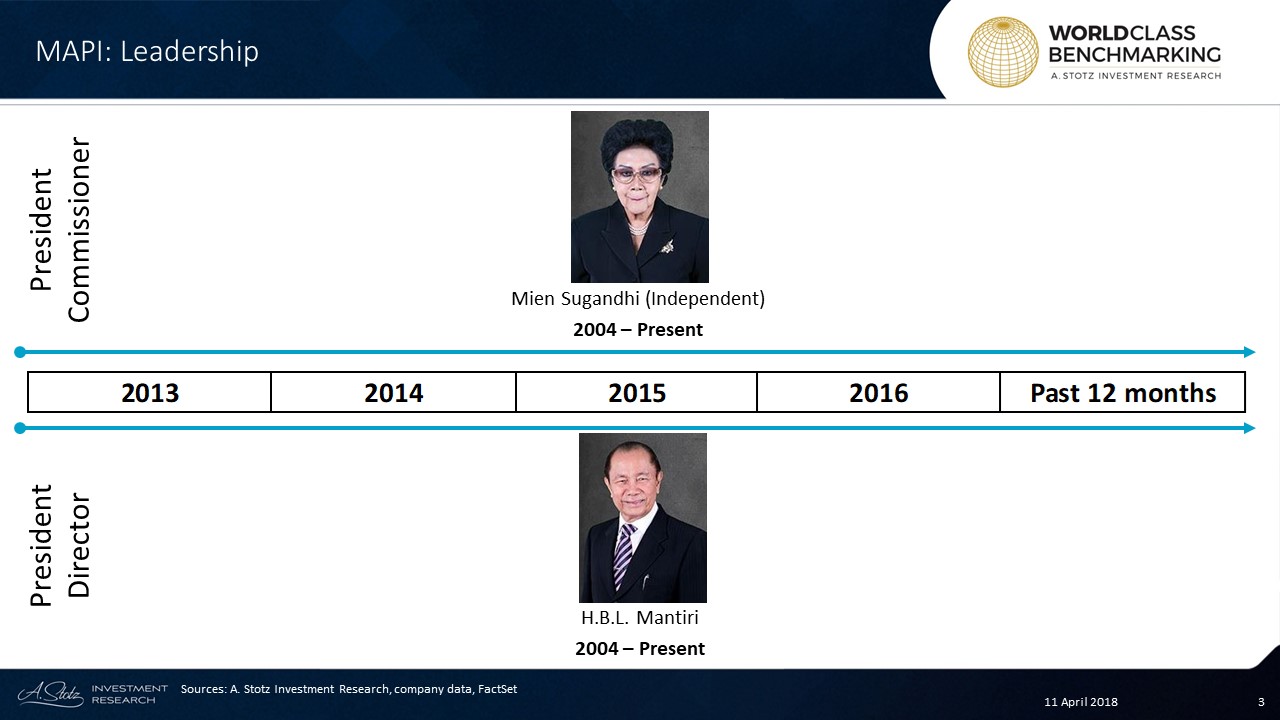 H.B.L. Mantiri was appointed President Director in 2004. He served in the military from 1962 to 1995 and as the Ambassador of Republic of Indonesia to the Republic of Singapore from 1996 to 1999. His education consists of various military education and he received his Doctor Honoris Causa of Ministry in Leadership and Transformation Degree from Harvest International Theological Seminary, Indonesia.
World Class Benchmarking
Profitable Growth has largely ranked below average except in 2016 when MAPI was ranked at #1.
Both Profitability and Growth ranked the worst in the years 2014 and 2015. However, Growth has had significant improvements afterward in contrast to Profitability.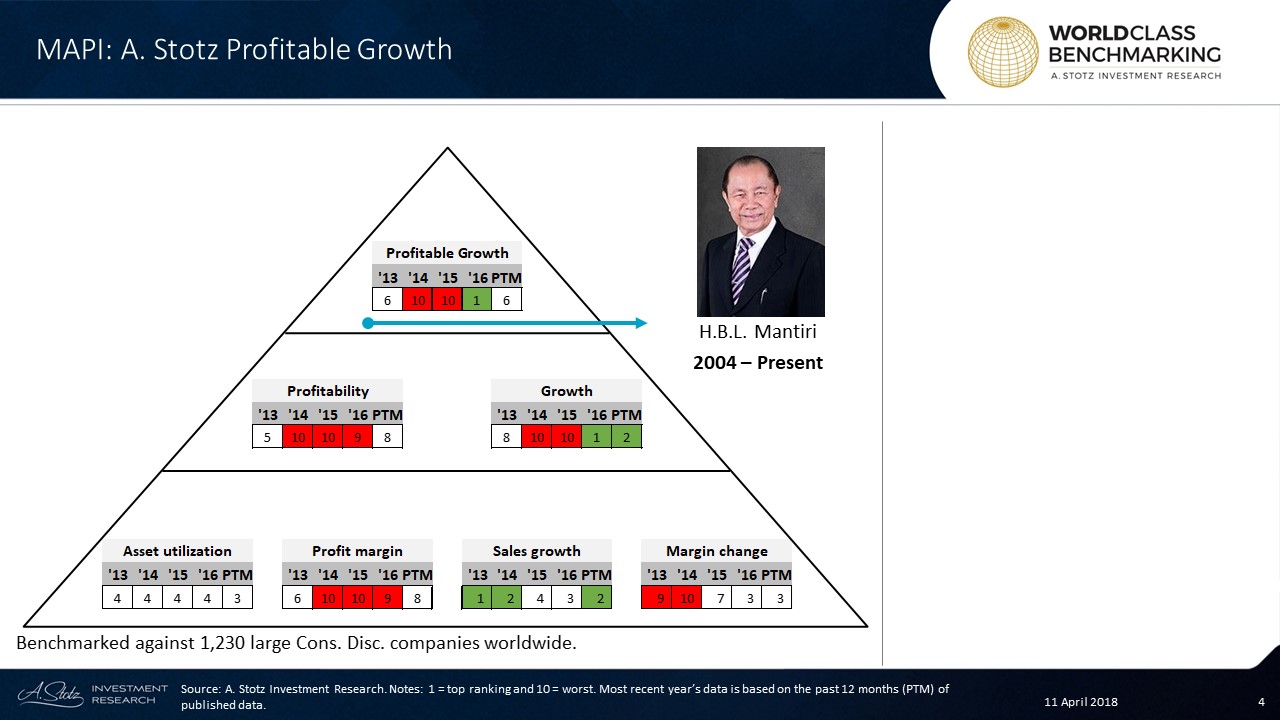 Asset utilization has ranked consistently above average and improved to #3 in the past 12 months. Profit margin very closely resembles the poor ranks of Profitability.
Sales growth has seen small changes over the years but has maintained relatively high ranks. Margin change has seen gradual improvements since 2014 and ranked at #3 in the past 12 months.
---
What're your thoughts on MAPI?
If you like our research, share it with your friends.
---
DISCLAIMER: This content is for information purposes only. It is not intended to be investment advice. Readers should not consider statements made by the author(s) as formal recommendations and should consult their financial advisor before making any investment decisions. While the information provided is believed to be accurate, it may include errors or inaccuracies. The author(s) cannot be held liable for any actions taken as a result of reading this article.