Improved Margins at this PetChem Producer
Watch the video with Andrew Stotz or read a summary of the World Class Benchmarking on Indorama Ventures Public Company Limited.
---
---
Background
Indorama Ventures Public Company Limited is one of the world's leading petrochemical producers and a leading global manufacturer of wool yarns.
Established in 21 countries, with 59 manufacturing sites and a workforce of more than 14,000, IVL is the largest polyester fiber producer in Thailand and the largest PET (Polyethylene Terephthalate) producer globally, with a 20% market share.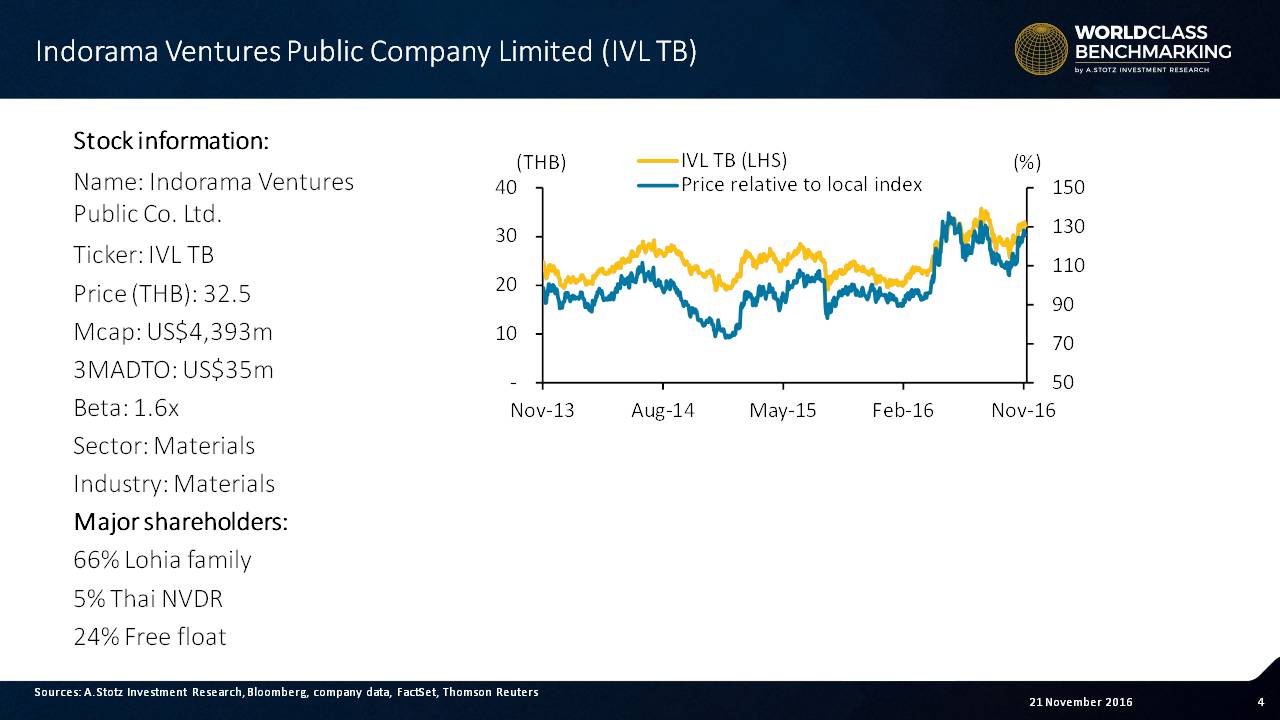 Business Description
IVL consists of three segments—Feedstock (key raw materials used internally and in other applications such as detergents, paints, chemicals), PET (mainly used in water bottles and plastic items) and Fibers and Yarns (present in textile and automotive manufacturing).
The company has expanded its PET businesses and is now firmly positioned among the lowest-cost polyester chain producers in the world. With a vertical integration goal, they entered into production of purified terephthalic acid (PTA), a key raw material of PET and then into monoethylene glycol (MEG) – used in low-freezing products.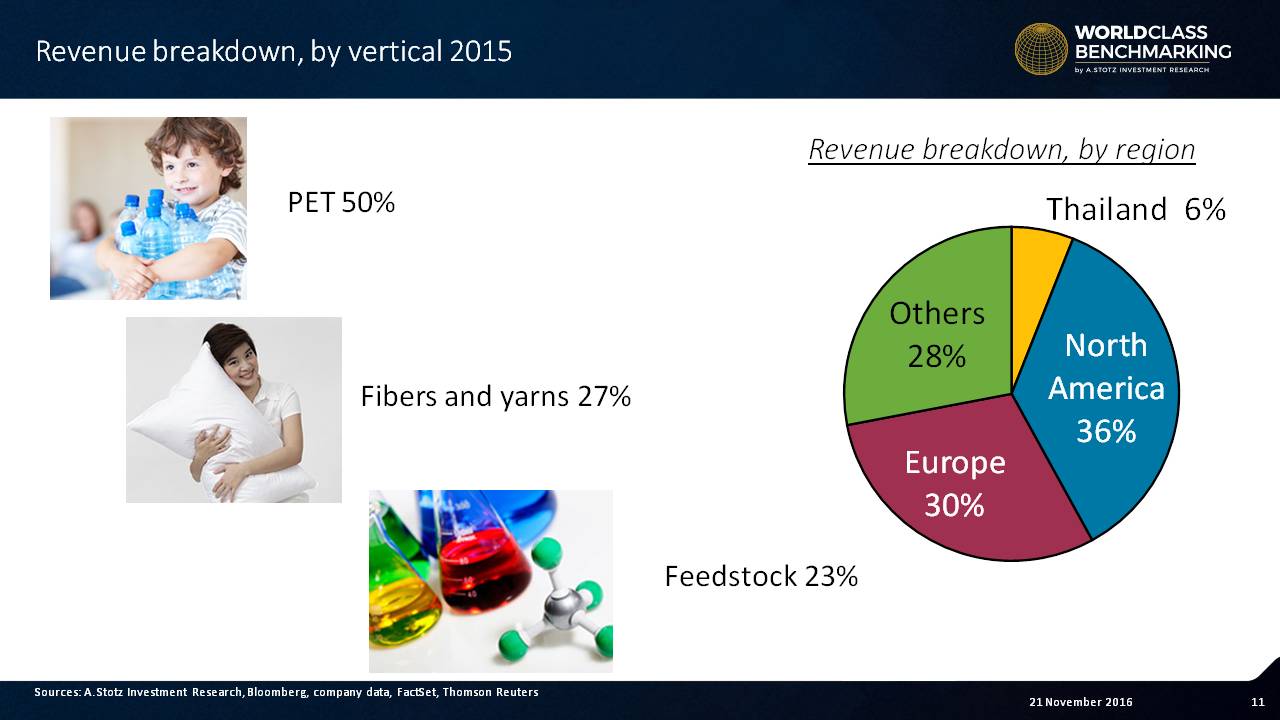 Continuing its strategy of diversification, the company aims to focus its expansion into industries making high-value-added (HVA) products. Management believes that HVA businesses such as raw materials for flame-retardant textiles and medical care products have good potential and high barriers to entry.
IVL plans on continuing to leverage its leading market positions in these industries for further growth.
Leadership
Chairman Sri Prakash Lohia has managed a multiplicity of committees and business segments for IVL since 2006.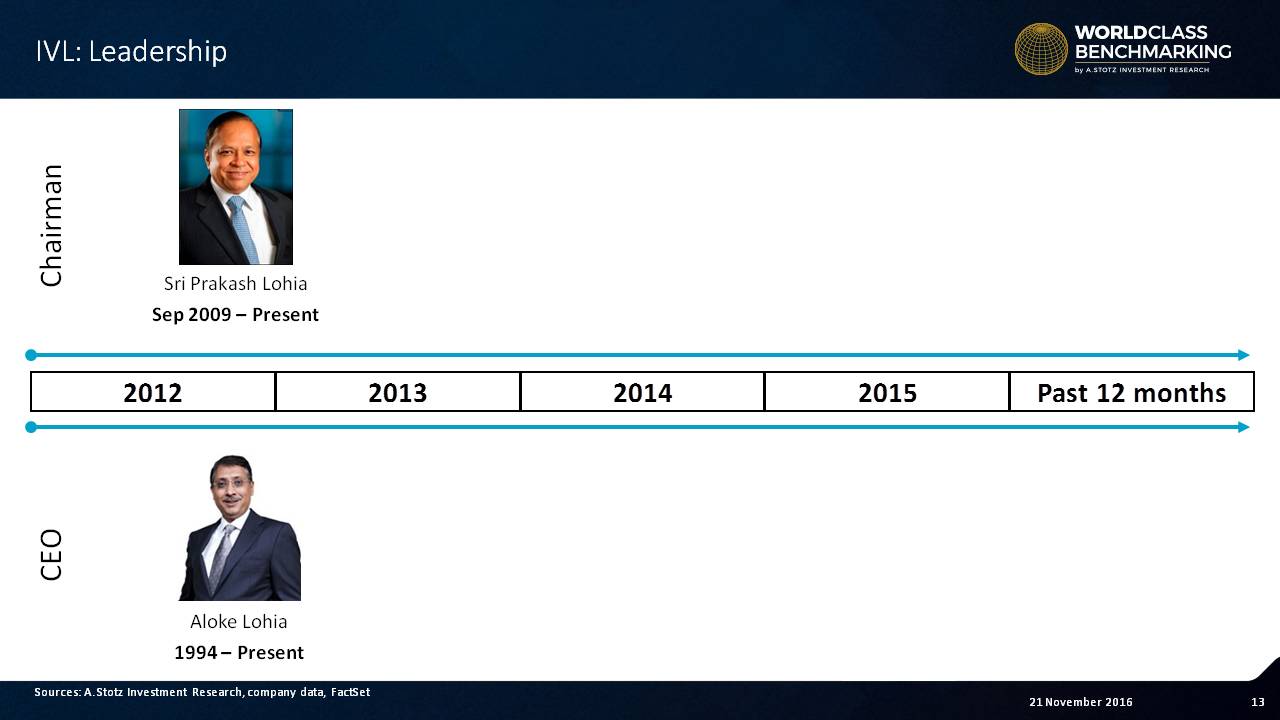 Founder and CEO Aloke Lohia has righted the ship recently. With both Profitability and Growth metrics taking a hit in 2012-2014, IVL has since risen to above average in both of these categories.
World Class Benchmarking
Profitable Growth is now ranked in the top 3! Indorama ranks among the best 216 of 720 large Industrials companies globally.
Profitability has improved to above average and is currently ranked at #4. Growth fell one step but remains strong at #2.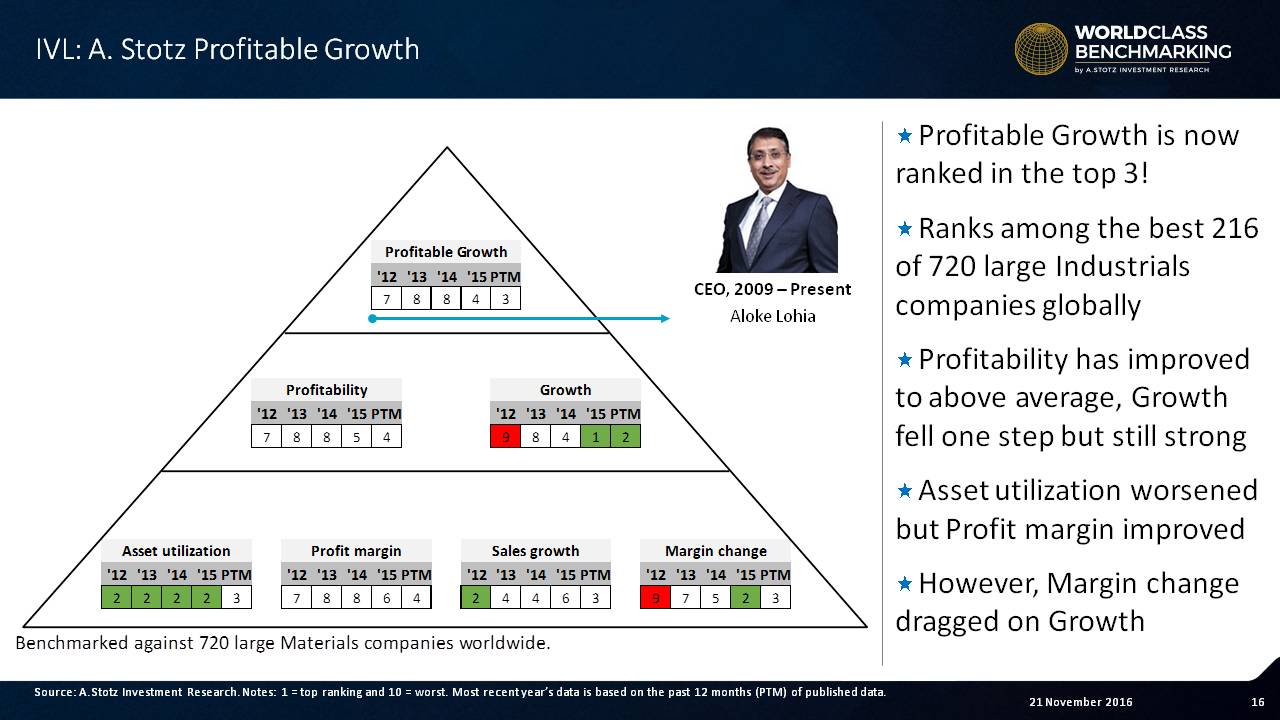 Asset utilization is one key metric that has remained strong for the past five consecutive years. Profit margin improved to #4 over the past twelve months, another sign that the company is turning a new leaf. Margin change has also improved from its depths in the 2012-2014 period.
---
Would YOU crack IVL's stock? Why or why not?
If you like our research, share it with your friends.
---
DISCLAIMER: This content is for information purposes only. It is not intended to be investment advice. Readers should not consider statements made by the author(s) as formal recommendations and should consult their financial advisor before making any investment decisions. While the information provided is believed to be accurate, it may include errors or inaccuracies. The author(s) cannot be held liable for any actions taken as a result of reading this article.