Excellent Profitable Growth at Indonesia's Biggest Coal Mining Company
Background
PT Tambang Batubara Bukit Asam (Persero) Tbk is the biggest coal mining company in Indonesia.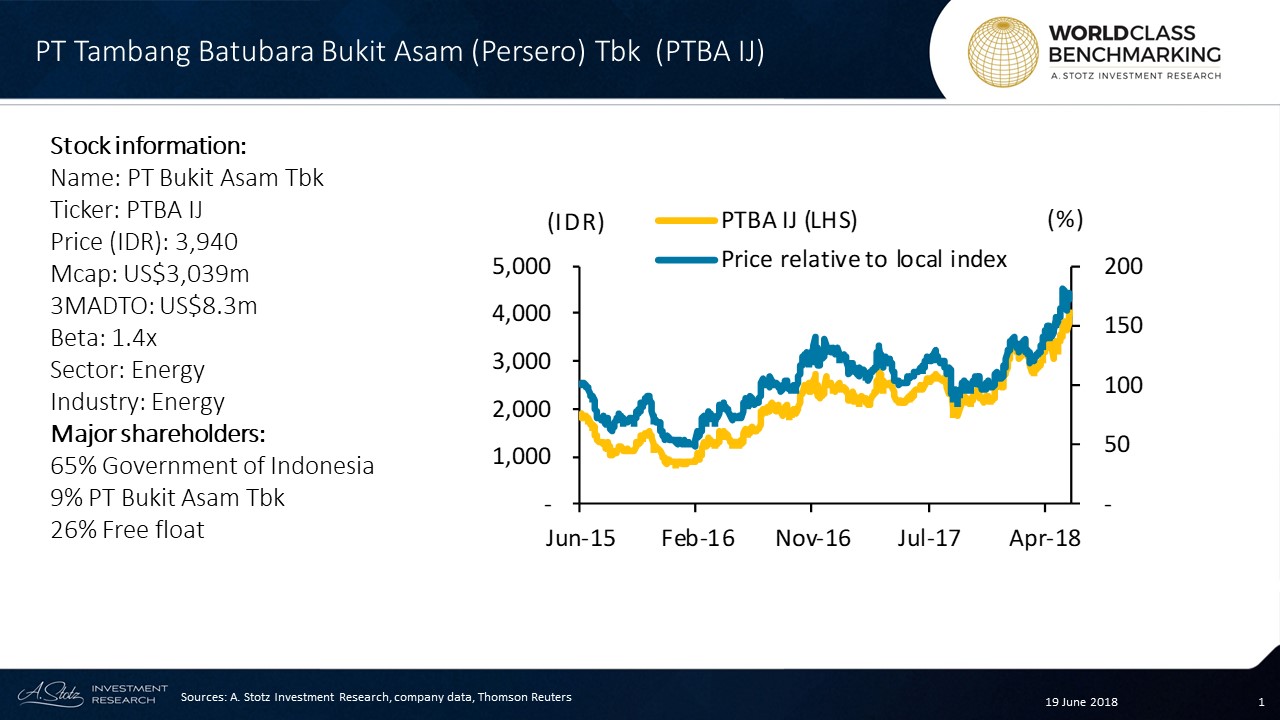 More than half its annual coal production is supplied to the government for Indonesian domestic coal-fired power plants; the rest is exported. All its mines are in Indonesia, and it has over three billion tonnes of mineable reserves.
Business Description
PTBA mines, produces and distributes coal, and supplies related to coal-powered services. It has 3.3bn tonnes of mineable reserves. Of about 24m tonnes of coal produced in 2017, 61% was supplied to the Indonesian gov't for use in the domestic power industry, and 39% was exported.
The company has been boosting downstream coal-related businesses to reduce earnings volatility and support its coal mining business. It now has three power plants in operation and more planned and under development. The total capacity of current power plants is about 4,000 MW.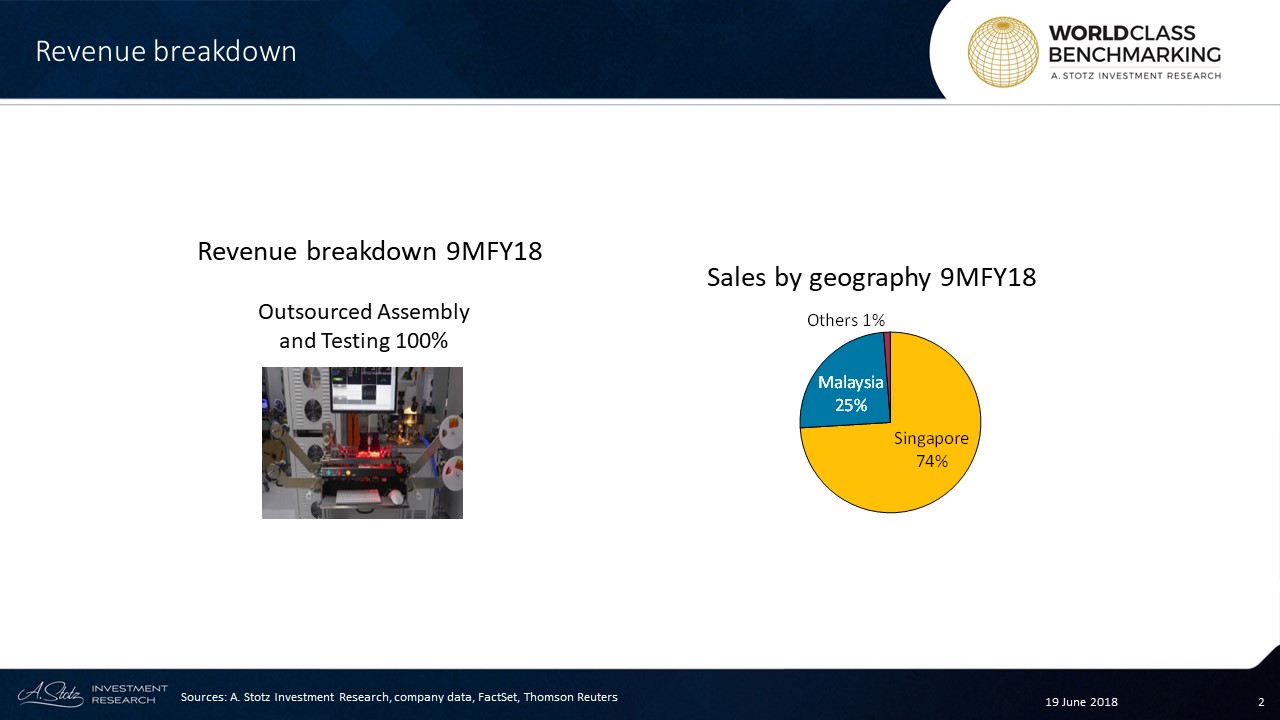 To resolve bottlenecks in the distribution of its mined coal, PTBA plans to increase its transportation capacity by developing single track railways into double track between the Tarahan and Kertapati ports, increasing capacity from 22m tonnes currently to 30m tonnes by 2020.
Also, in 2017, PTBA along with PT Kereta Api Indonesia, state-owned railway company, announced plans to further reduce bottlenecks and optimize coal transportation by building new railways to be completed in 2022 to Srengsem port in Lampung and Perajin port in South Sumatera.
Leadership
Agus Suhartono has served as the President Commissioner of Bukit Asam since 2013. He has an educational background in the military and has graduated from Lemhanas, Sesko TNI, Seskoal, and Akademi Angkatan Laut. Prior to becoming the President Commissioner of PTBA, Mr. Suhartono held the position of TNI Commander between 2010 to 2013.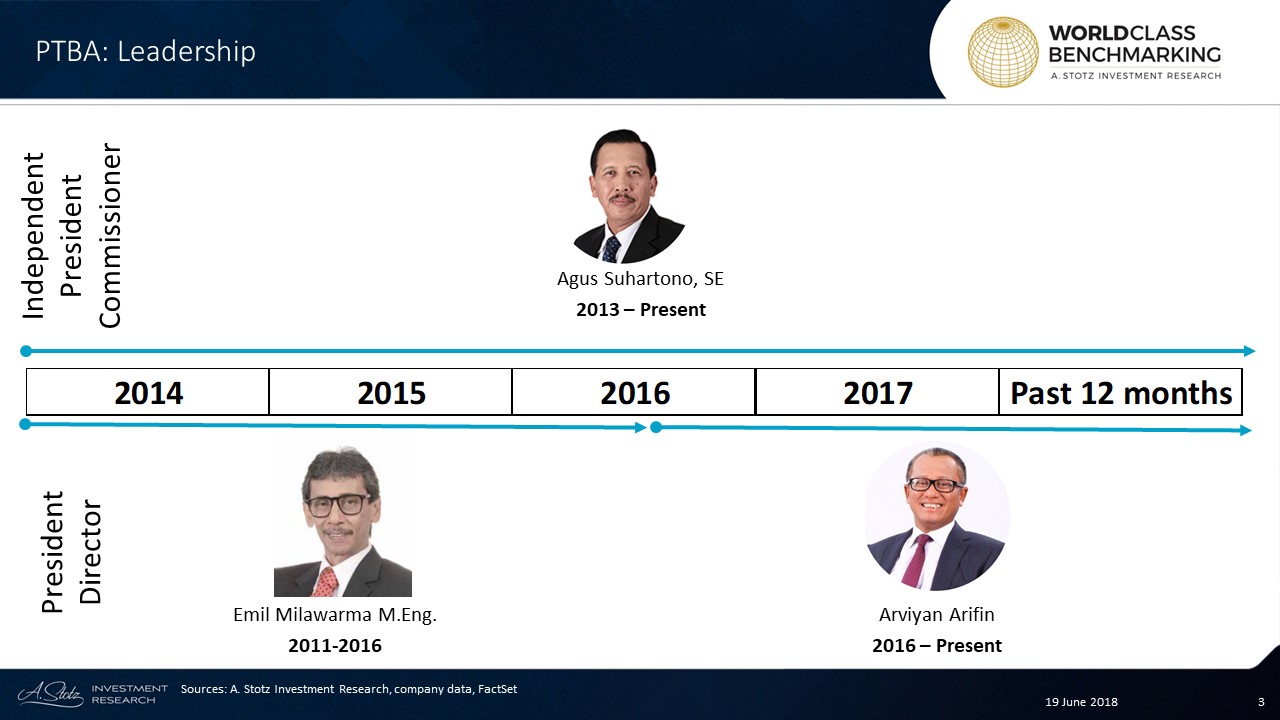 Arviyian Arifin is the current President Director at Bukit Asam and has been in the position since 2016. Mr. Arifin graduated in Industrial Engineering from the Bandung Institute of Technology, Indonesia.
World Class Benchmarking
Profitable Growth at PTBA has consistently ranked in the top 10% which is among the top 33 out of 330 large Energy companies worldwide.
Profitability has also been top-ranked for the whole time period. Growth has mainly ranked above average and stayed at #4 since 2017.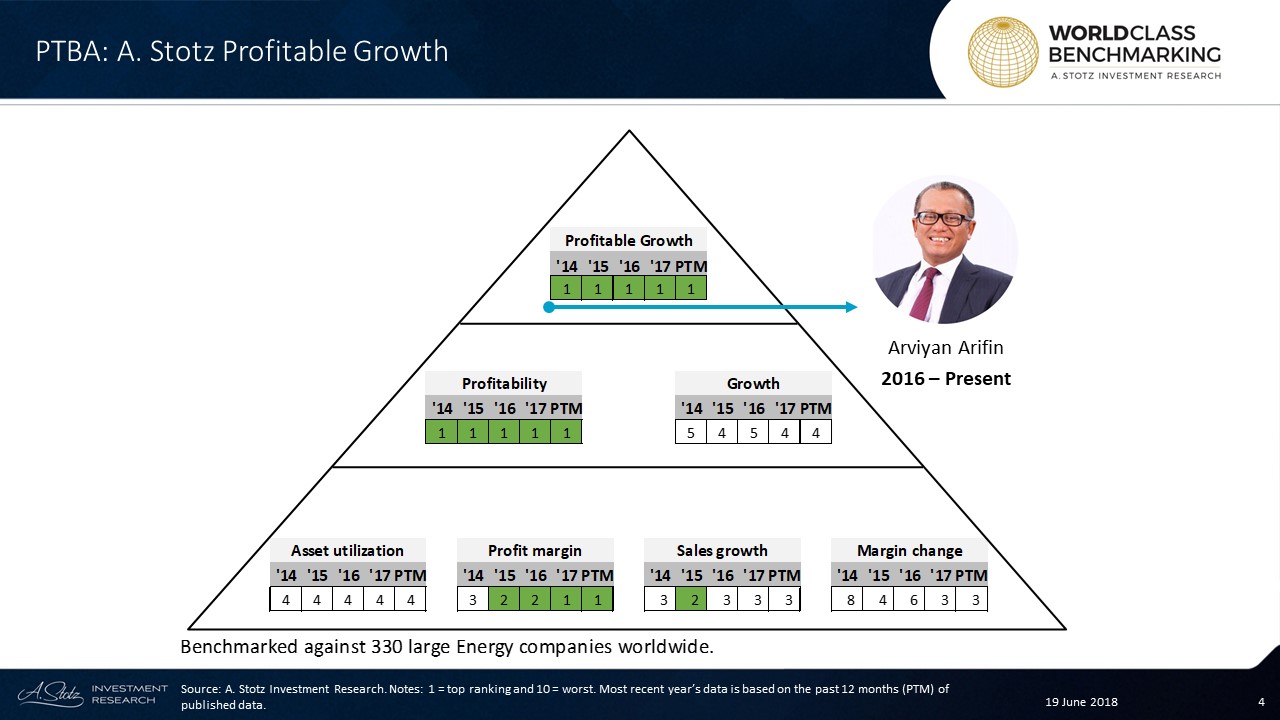 Asset utilization has continuously ranked at #4. Profit margin has been improving since 2014 and has ranked in the top 10% since 2017.
Sales growth has ranked in the top 30% for the whole time period. Margin change improved to #3 from #6 in 2017 and stayed at that rank in the past 12 months.
---
What're your thoughts on PTBA?
If you like our research, share it with your friends.
---
DISCLAIMER: This content is for information purposes only. It is not intended to be investment advice. Readers should not consider statements made by the author(s) as formal recommendations and should consult their financial advisor before making any investment decisions. While the information provided is believed to be accurate, it may include errors or inaccuracies. The author(s) cannot be held liable for any actions taken as a result of reading this article.