Poor Profitability at China National Building Material
Background
China National Building Material Company Limited (CNBM) is China's largest cement and concrete producer, and also the largest glass fiber producer in Asia. Its ultimate major shareholder is the Chinese government.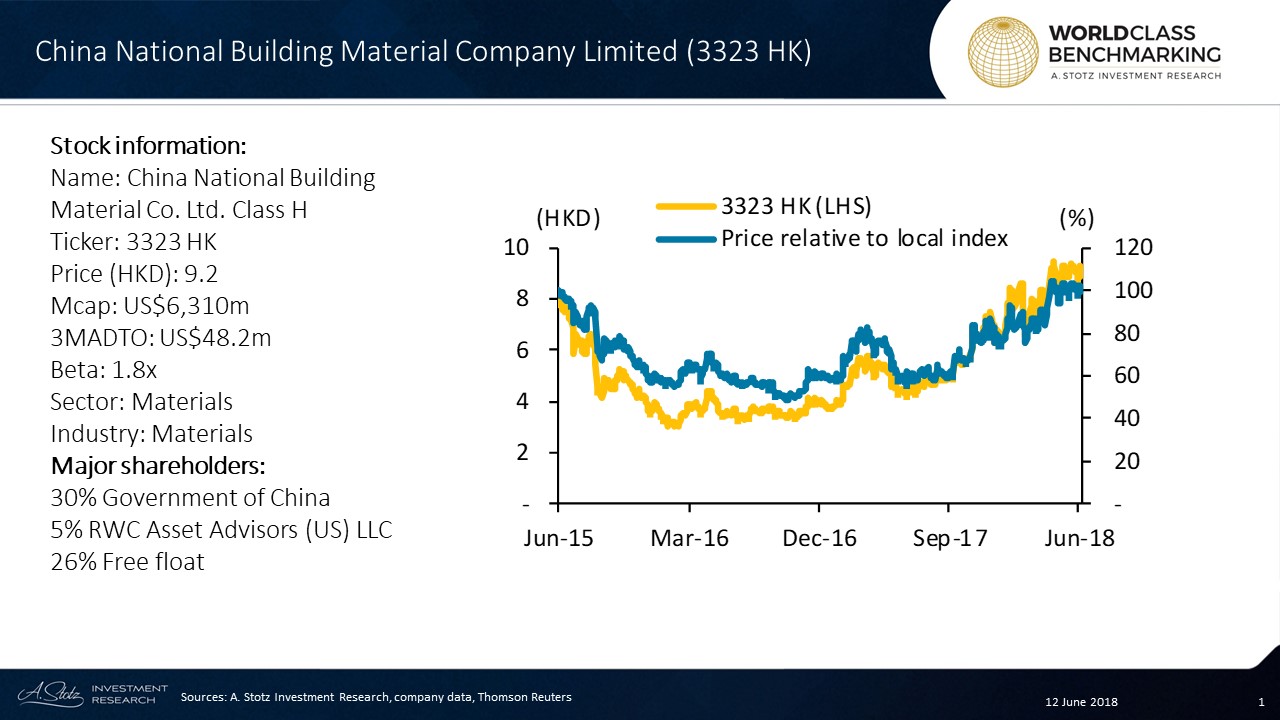 CNBM has factories located mainly in the south and east of China, where the majority of the country's demand comes from.
Business Description
China National Building Material is the largest cement company in China ranked by capacity and in the top globally. It has about 14% share of China's more than 2bn tons of cement annual output and produced 287m tons of cement in 2017. Its ultimate majority shareholder is the Chinese government.
Cement accounts for more than 3/4 of group revenue and produces the bulk of earnings. Lightweight building materials, mainly fiberglass and gypsum board, accounts for 8% of revenue, and engineering accounts for 8%. The rest is rotary blades and others 4%.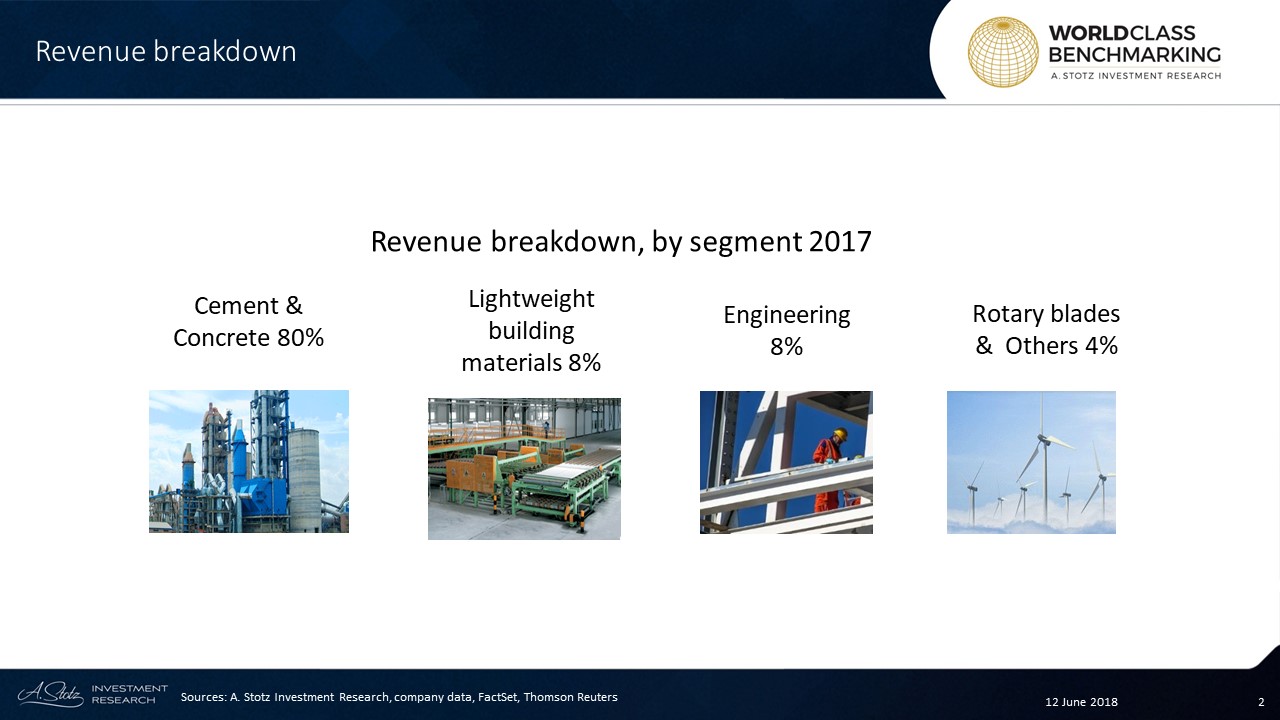 The company has a particularly strong presence in cement production in the south and the east of China, the main areas of demand for its use in urbanization, industrialization, infrastructure, and large-scale building projects carried out by both the government and private sector.
Against a backdrop of government and industry measures to reduce cement capacity and increase demand and prices, CNBM recently completed its merger with Sinoma, which increased its capacity further.
Leadership
Song Zhiping is the Chairman of China National Building Material and has been in the position since 2005. He has been educated in China and received his Bachelor's degree in polymer from Hebei University, an MBA from Wuhan University of Technology and a Doctor's degree in management from Huazhong University of Science and Technology.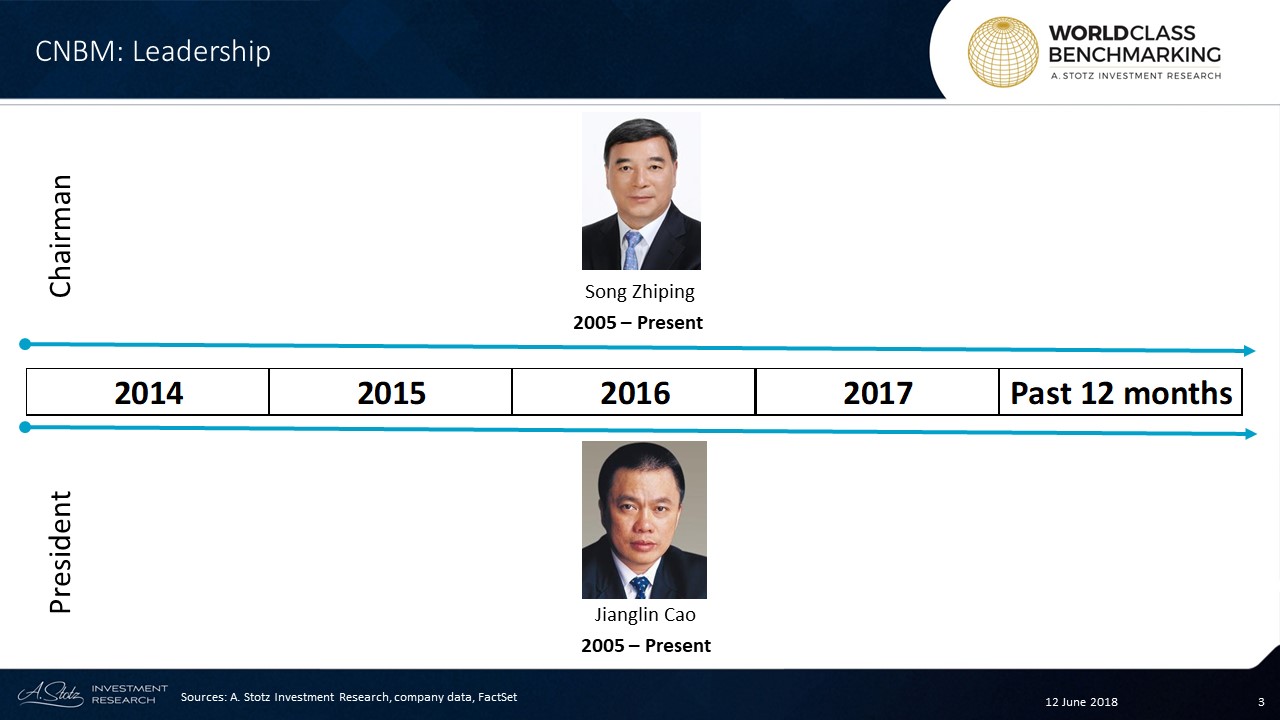 Jianglin Cao has been the President of China National Building Material since 2005. Mr. Cao has also been educated in China and got his Bachelor's degree in economics from Shanghai University of Finance and Economics, and an MBA from Tsinghua University.
World Class Benchmarking
Profitable Growth has shown a declining trend, the rank has fallen from #7 in 2013 to rank #10 in the past 12 months, which means China National Building Material ranked among the worst 83 out of 830 large Materials companies globally.
Profitability has shown the same trend as Profitability Growth. Growth has a fluctuated and improved to #2 from #7 in the past 12 months.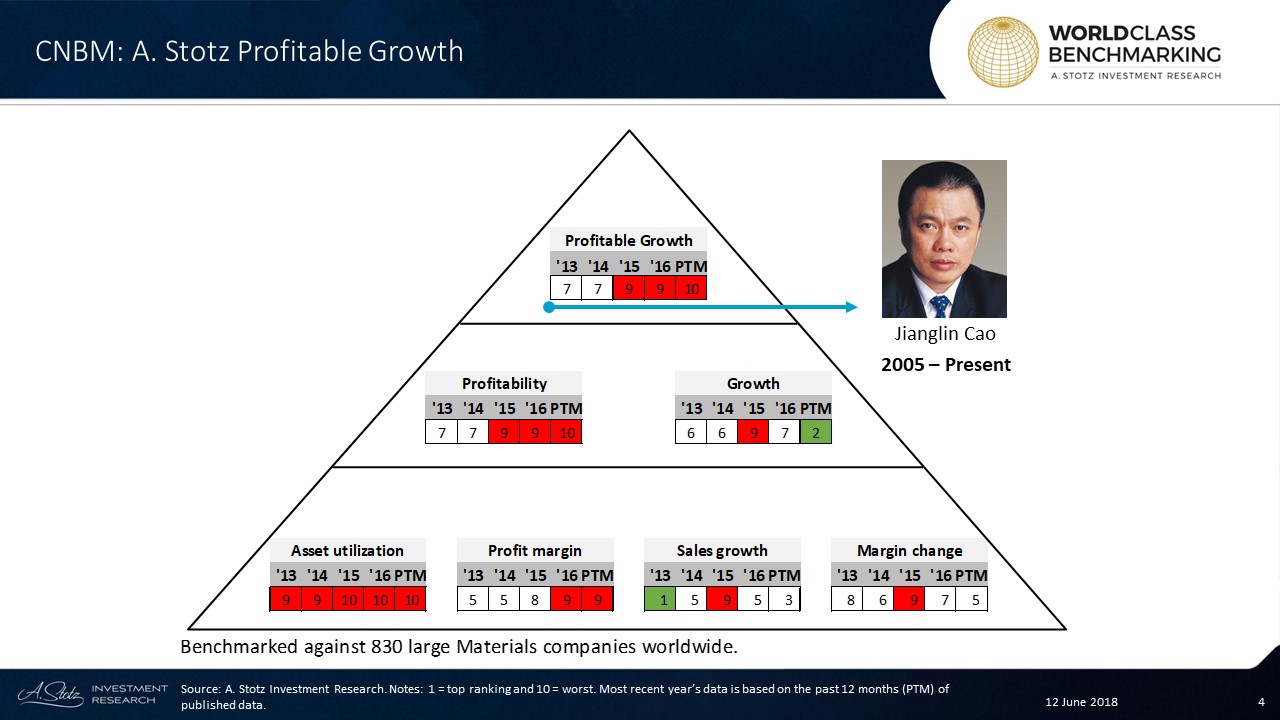 Asset utilization has remained in the bottom ranks for the whole time period. Profit margin has dropped from #5 in 2013-2014 to a #9 rank since 2016.
Sales growth has fluctuated with a big drop in 2015 but recovered since. Margin change has also fluctuated with a drop to #9 in 2015 and risen to #5 in the past 12 months.
---
What're your thoughts on CNBM?
If you like our research, share it with your friends.
---
DISCLAIMER: This content is for information purposes only. It is not intended to be investment advice. Readers should not consider statements made by the author(s) as formal recommendations and should consult their financial advisor before making any investment decisions. While the information provided is believed to be accurate, it may include errors or inaccuracies. The author(s) cannot be held liable for any actions taken as a result of reading this article.