Pepsi Cola Products Philippines, Inc. – Fan Request
Watch the video with Andrew Stotz or read a summary of the World Class Benchmarking on Pepsi Cola Products Philippines, Inc.
---
---
Philippines on Demand
Thanks to Lawrence Luz for the request to see World Class Benchmarking on Pepsi Cola Products Philippines, Inc. (PIP PM).
Background
Founded in 1947 the company is the PepsiCo brand in the Philippines. PIP manufactures, sells and distributes beverages under the PepsiCo brands to retail, wholesale, restaurants and bar trades. Its carbonated soft-drinks include Pepsi-Cola, 7Up, Mountain Dew, Mirinda and Mug. The company's non-carbonated beverages include Gatorade, Tropicana/Twister, Lipton, Sting and Propel Fitness Water.
World Class Benchmarking
Profitable Growth has been falling for the past 5 years at PIP and ranked #7 in the past 12 months. Profitability and Growth have both fallen as well and are now ranked at #7.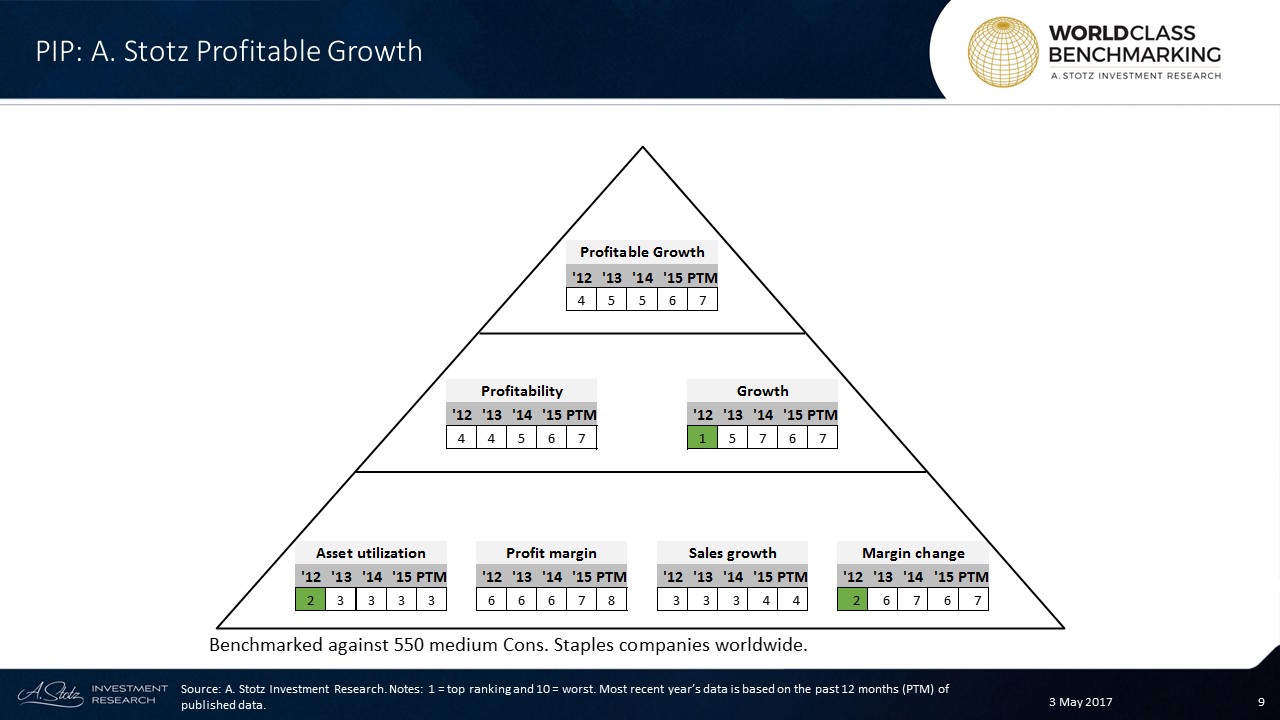 Asset utilization has been good, ranked at #3, but Profit margin drags on Profitability.
Sales growth is above average, now at #3. But due to poor Margin change, PIP's Growth rank has been poor.
---
Do YOU want to see the Profitable Growth rank for a company in YOUR portfolio?
Leave a comment below with company name and country of listing…and we'll post it if we have it
---
DISCLAIMER: This content is for information purposes only. It is not intended to be investment advice. Readers should not consider statements made by the author(s) as formal recommendations and should consult their financial advisor before making any investment decisions. While the information provided is believed to be accurate, it may include errors or inaccuracies. The author(s) cannot be held liable for any actions taken as a result of reading this article.