Watch the video with Andrew Stotz or read a summary of the World Class Benchmarking on WH Group Limited.
---
---
Background
WH Group Limited is the world's top pork processor by volume.
It produces and sells fresh pork, bacon, ham, sausage and other packaged meat products. The company  markets the majority of its meat products in the US and China and also sells into most major markets of Europe.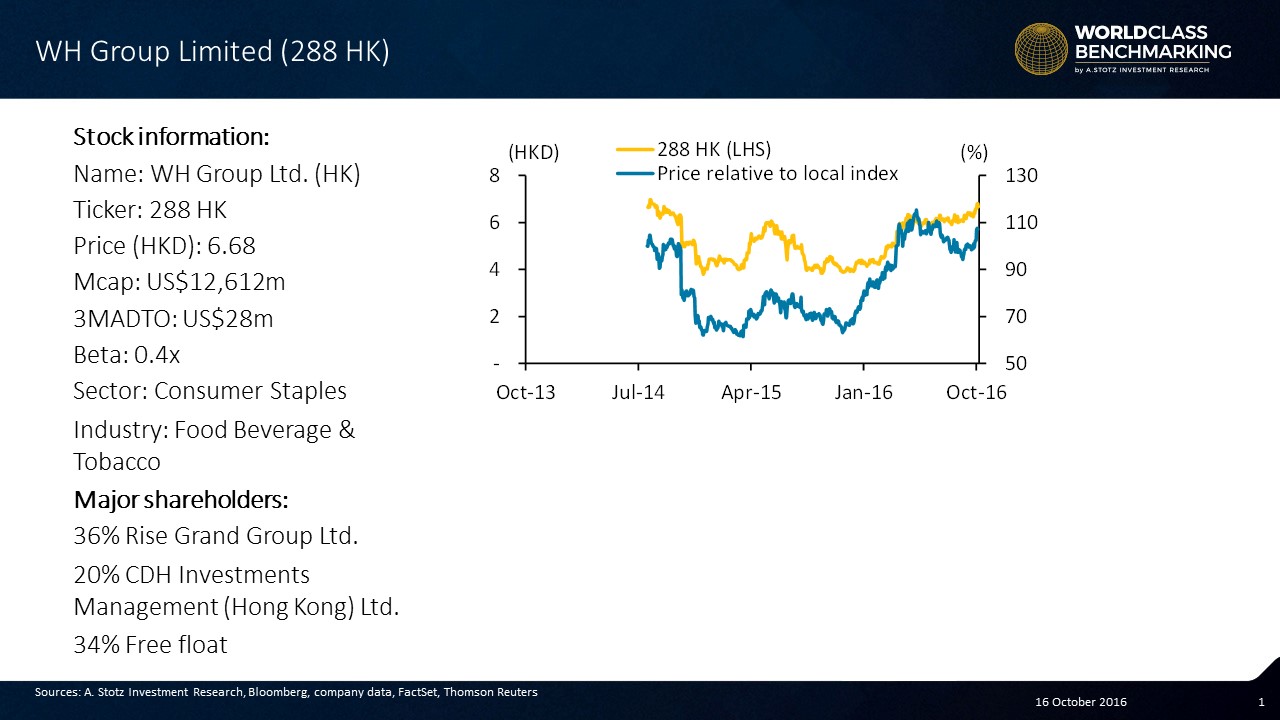 Business Description
Just over half of WH Group's revenue and nearly all its profit is derived from packaged meat, including bacon, sausage and ham, while the remainder is mainly fresh meat division. It is involved in the entire pork chain, including hog production, which accounts for 3% of sales.
Its Chinese subsidiary, Shuanghui Development, is Asia's largest animal protein company by production capacity. Smithfield, its US subsidiary, is the US's largest pork producer, and its European arm, Campofrio, is Europe's largest packaged meat producer.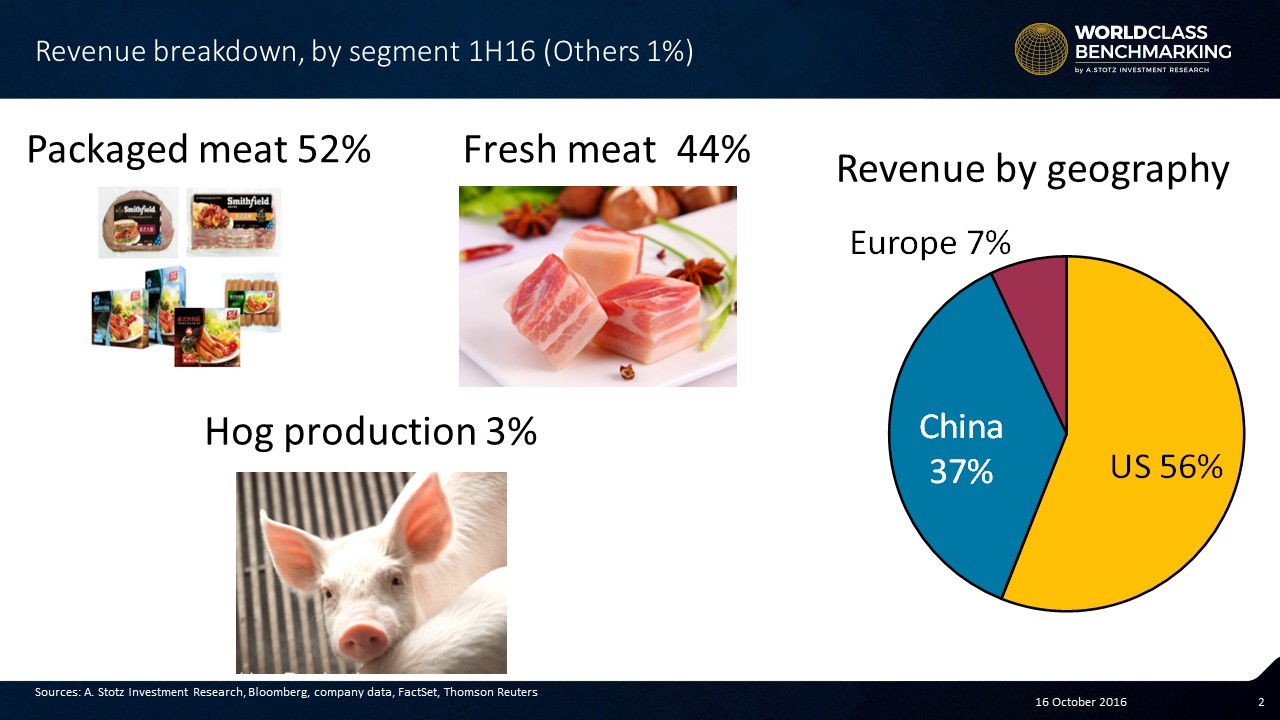 In 2015 it produced 19 million hogs, of which 16 million were in the US. A total of 48 million hogs were processed for meat. WHG's total annual production capacity of packaged meat is above 4 million tons.
While China is the biggest consumer of pork globally, its pork processing sector is underdeveloped and fragmented. WHG leverages its size to take market share with its lower-cost pork products in China. Its US division, however, is extremely efficient.
Leadership
Since becoming CEO in October 2013, Long Wan has improved on the company's dreadful 2013 results. Profitable Growth has risen to slightly above average compared with similar corporations. Wan has over 40 years of experience in the meat processing industry.
He has retained the title of Chairman as well, a post he was named to in late 2010.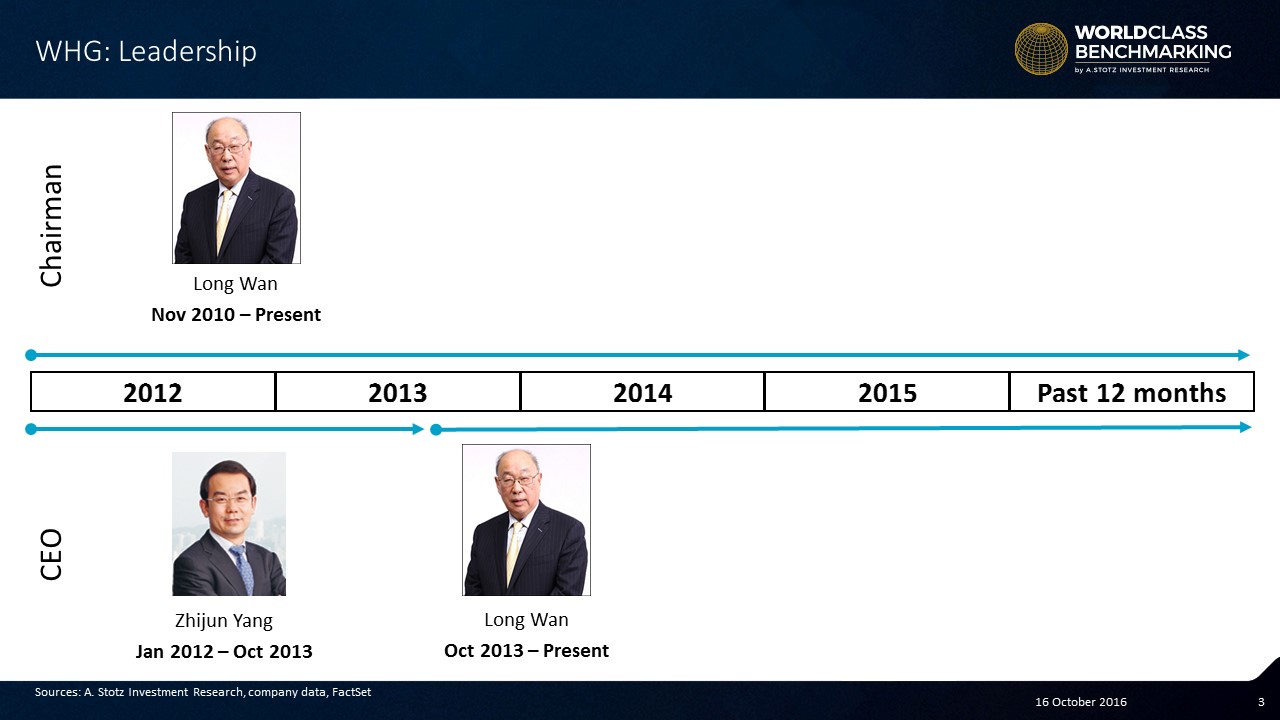 Mr. Wan joined the predecessor of WH Group in 1968, becoming a factory manager in 1984. During his career, the business has grown from a local state-owned enterprise in Henan province into an entity spanning many continents.
World Class Benchmarking
Profitable Growth has improved since the company went public in 2014. In 2013, it was ranked #10. WH Group ranks better than 354 of 590 large companies in the consumer staples sector.
Currently, Profitability is above average, but Growth has remained volatile.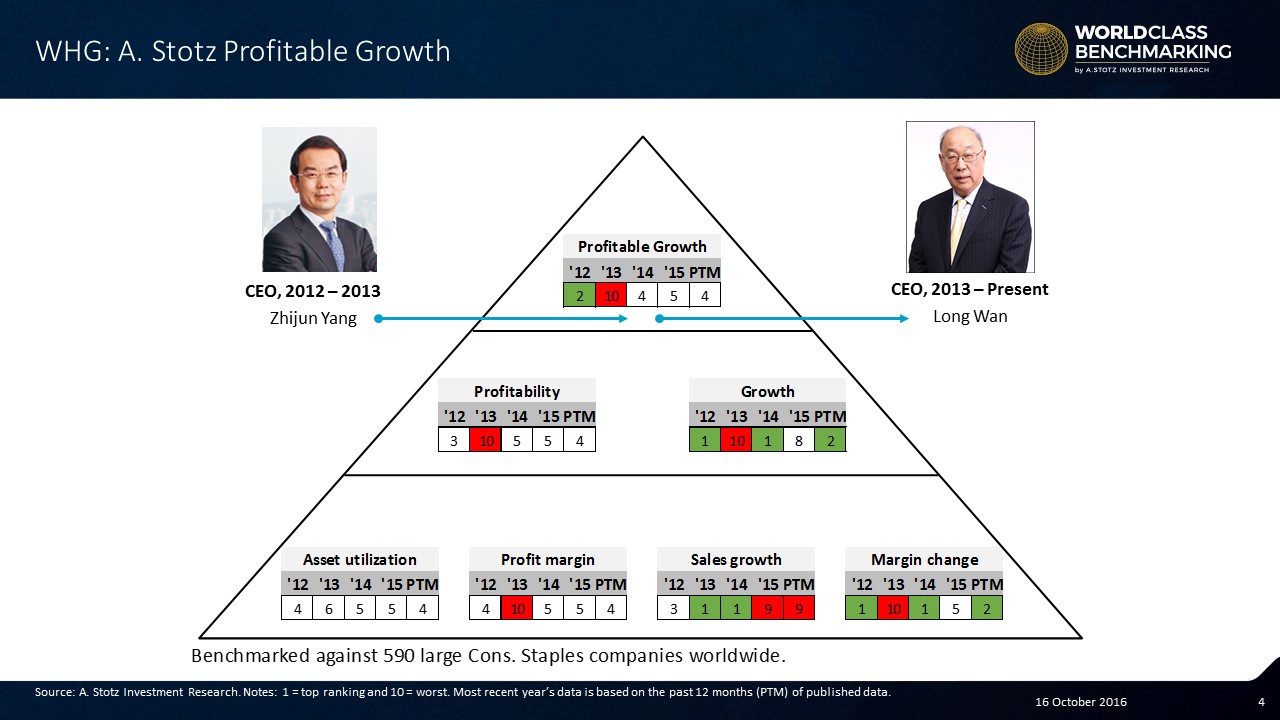 Sales growth has been poor since 2015, ranking at #9 over the past two years.
Profit Margins has remained average or above since 2014, but Margin change, ranked #2 over the last year, has been erratic over the longer run.
---
Do YOU invest in pork? Why / Why not?
If you like our research, please share with your friends.
---
DISCLAIMER: This content is for information purposes only. It is not intended to be investment advice. Readers should not consider statements made by the author(s) as formal recommendations and should consult their financial advisor before making any investment decisions. While the information provided is believed to be accurate, it may include errors or inaccuracies. The author(s) cannot be held liable for any actions taken as a result of reading this article.